How do I edit my Teacher account?
To edit your account, click on your name located at the top right corner.

Click on Profile from the dropdown menu.

Profile tab:
Update any personal information, including your name, email, and password.
Currently, the only acceptable special characters within your password are "@", ".", and "_".
[Please note: your school may not allow you to edit certain fields.]
Click Save when complete.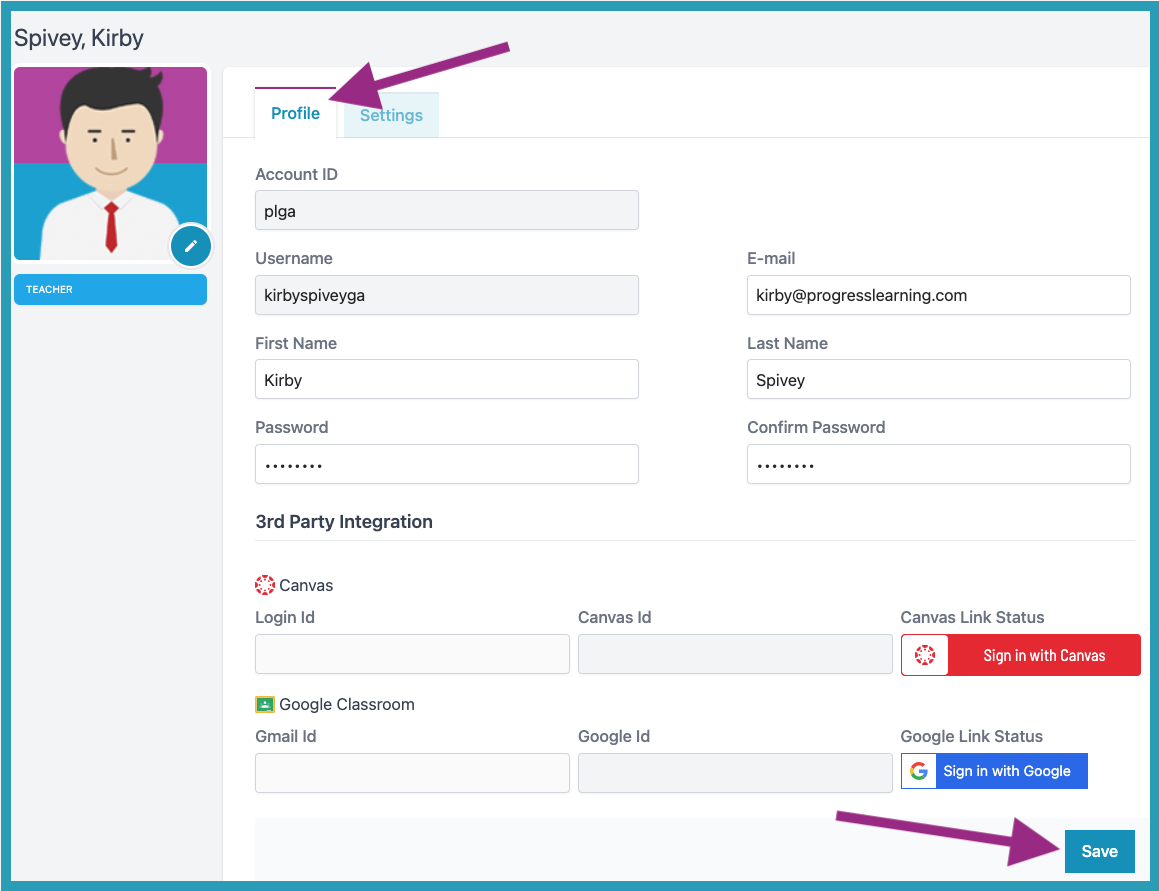 Edit Avatar
Click on the pencil in the circle where your avatar is located.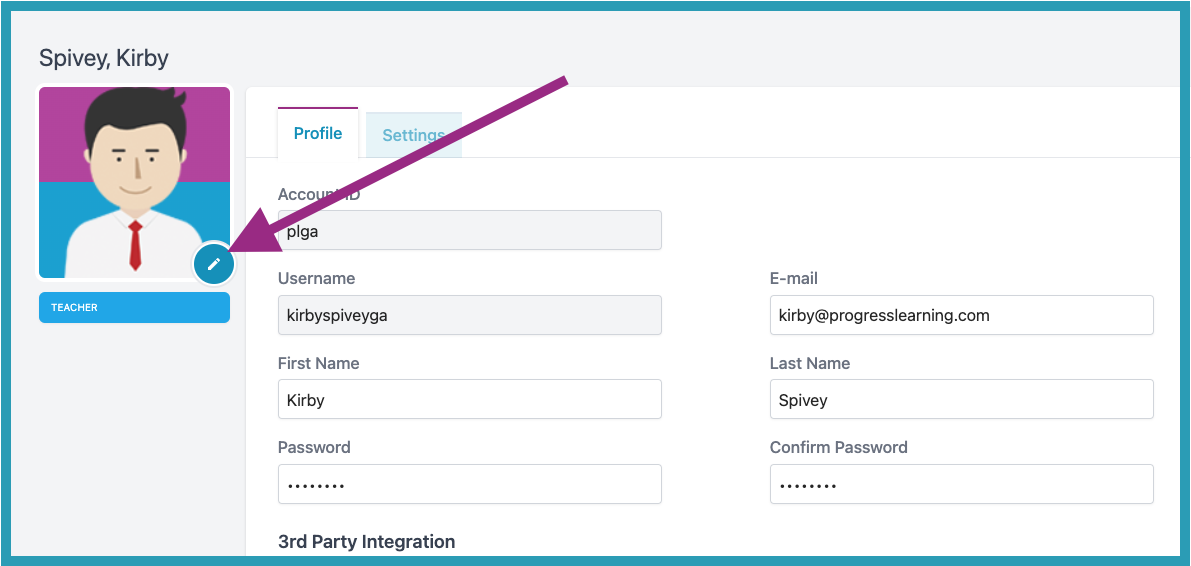 You can choose an avatar from the database, or you can upload one of your own.
Click Update when complete.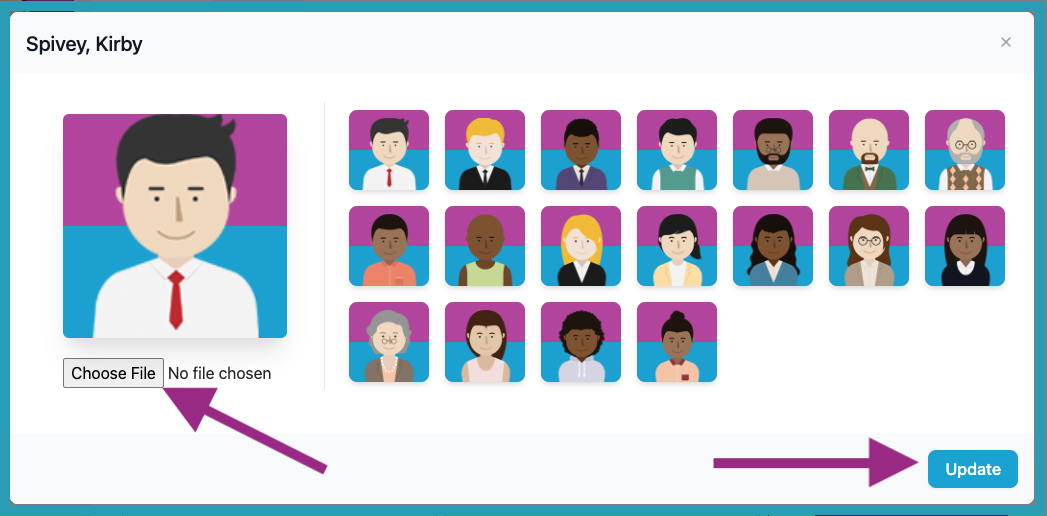 Note: This feature is only available to teachers. Students do not have the ability to edit their profile avatars at this time.
Settings tab:
Toggle off or on the Chat settings for classes  you have created.
Set your Chat availability.
Click Save Hours when complete.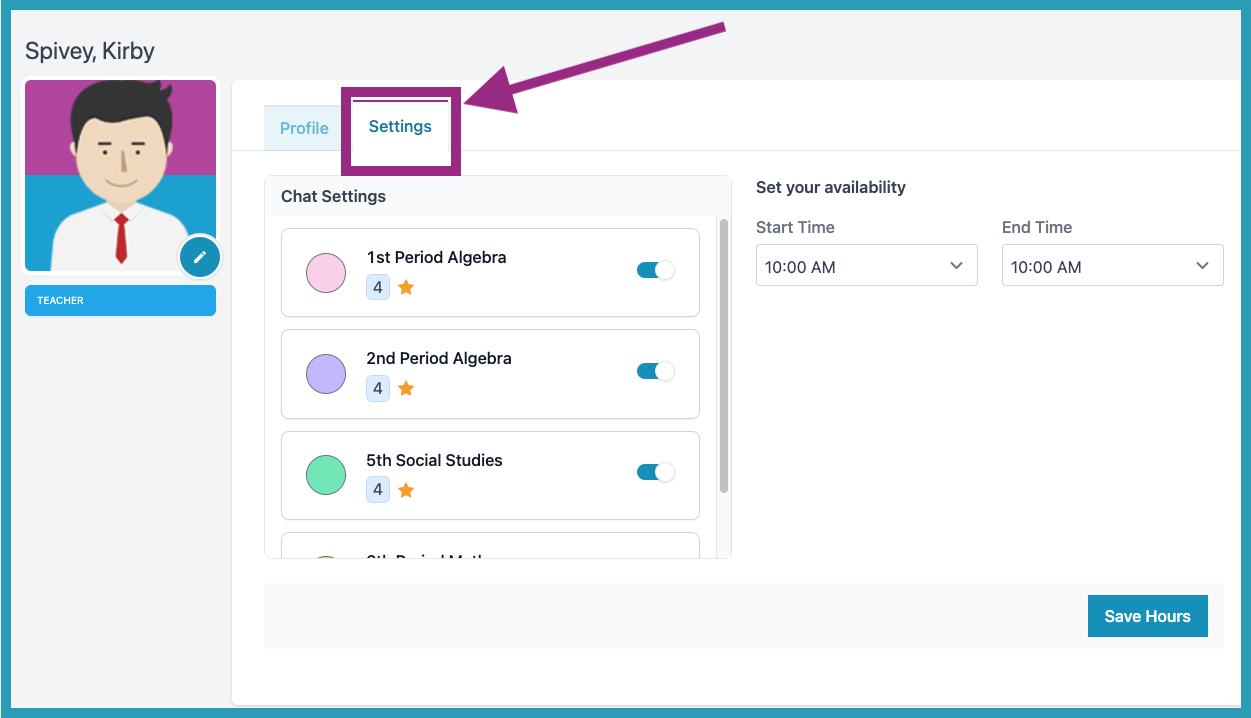 ---
---