How many questions, worksheets and videos are in the Progress Learning item bank?
All teachers and Admins have the ability to see exactly how many questions are available in our item bank. This information is updated daily and is always available in the "Instructional Resources" section of your account.
From your Teacher Dashboard, click on the "Instructional Resources" icon in the side navigation menu on the left side of the screen.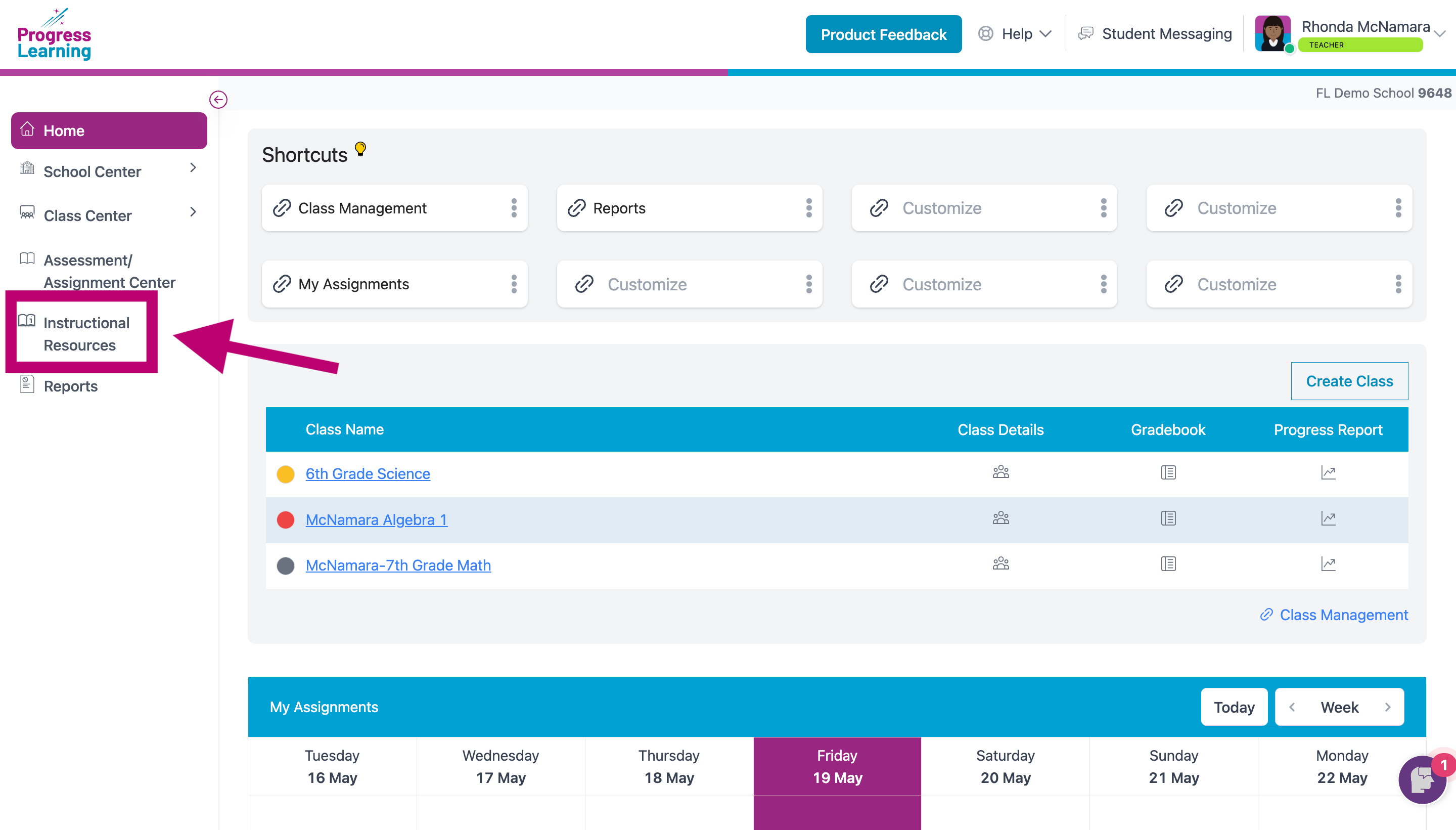 Select your grade level and subject. (Note: Scroll down to see Middle School and High School subjects.)
The item count is on the right side of the screen under "Standards". You can see the total number of questions, Supersheets*, worksheets, and videos. See the pie chart for the standards and the item counts.

Note:
Supersheets may not be available in every state and subject area. To learn more about Supersheets and see which states and subjects have them, please see our "
What is Supersheets?
" article in the Help Center.
About our Item Bank:
All of the questions in our item bank are original and have been created by in our house curriculum team of educators. We do not use questions from releases of past state tests in our item bank.
Our Academic Content Team is always adding additional questions to the item bank and also retiring questions that are no longer in line with current state standards. This is how we ensure that our content is always 100% aligned with your state's standards.
Teachers and Admins can use the "Product Feedback" button at the top of your screen to send a direct email to our Academic Content Team.
---
---