How do I access the USATestprep Vault?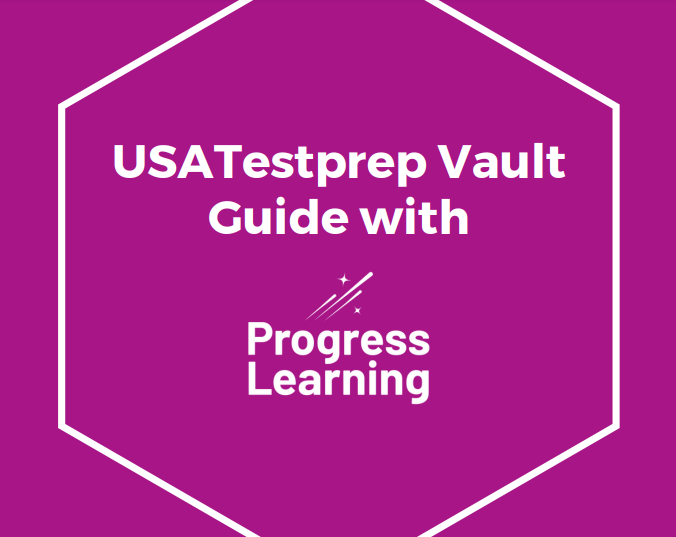 Current USATestprep users will have the option to select to view their USATestprep Vault from their homepage for 1 school year after switching to Progress Learning. When you click on your USATestprep Vault from your Progress Learning dashboard, a new window will open in a new tab. You will then be presented with a home screen based on your user profile. The next pages will review what features are available in your USATestprep Vault based on your user account: Teacher, Administrator, or District.
All USATestprep Assessments and My Authored Questions created before July 15th of 2022 have been moved over to Progress Learning. The purpose of the USATestprep vault is to view old data, and access some features that are not yet available in Progress Learning, like printable vocabulary resources. Please note: Only Assessments and My Authored Questions were migrated over from your USATestprep account into your Progress Learning account.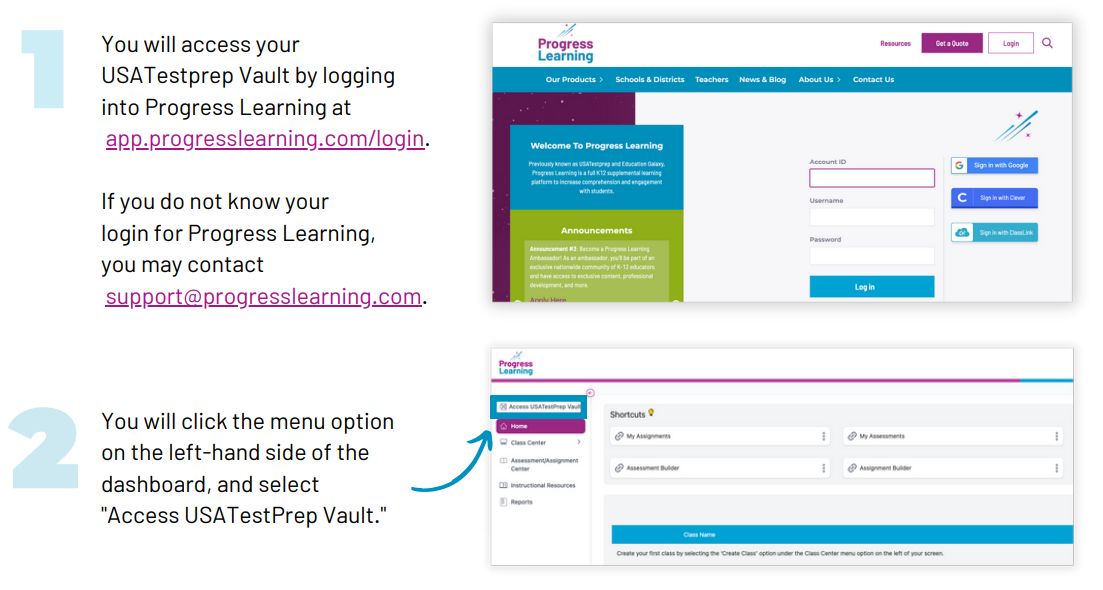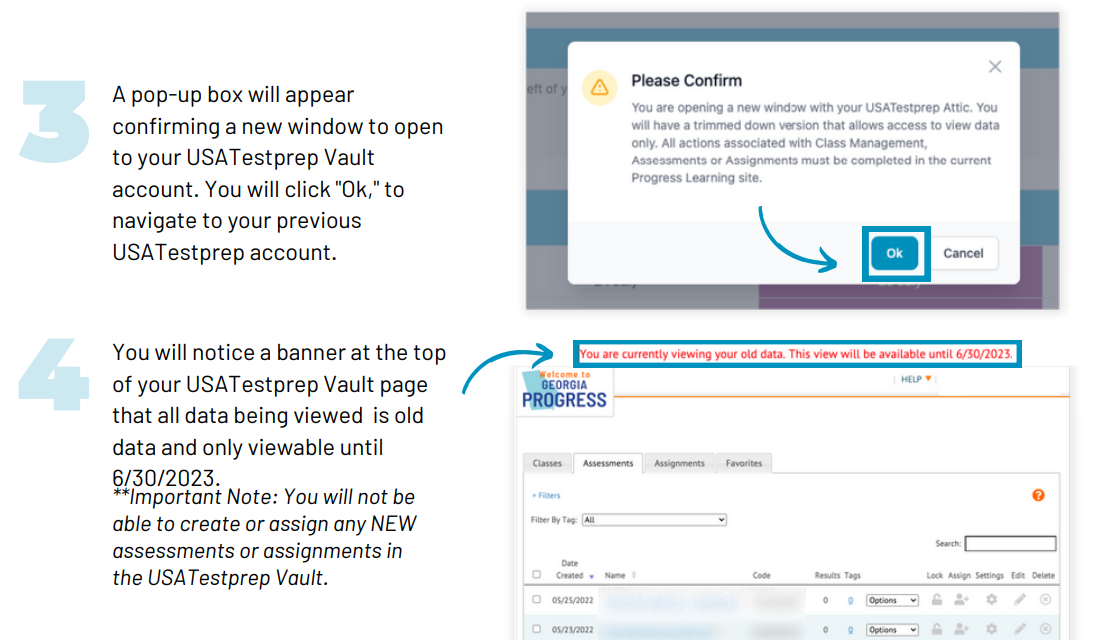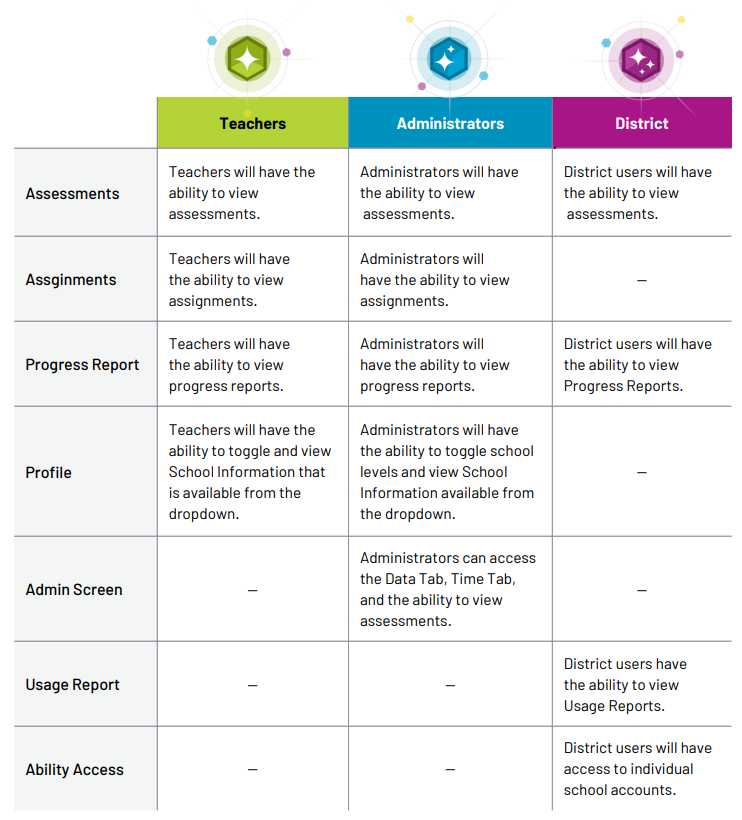 ---
---