What's New in Progress Learning for the Fall of 2023?
We've added many new features and enhancements to the program just in time for back to school!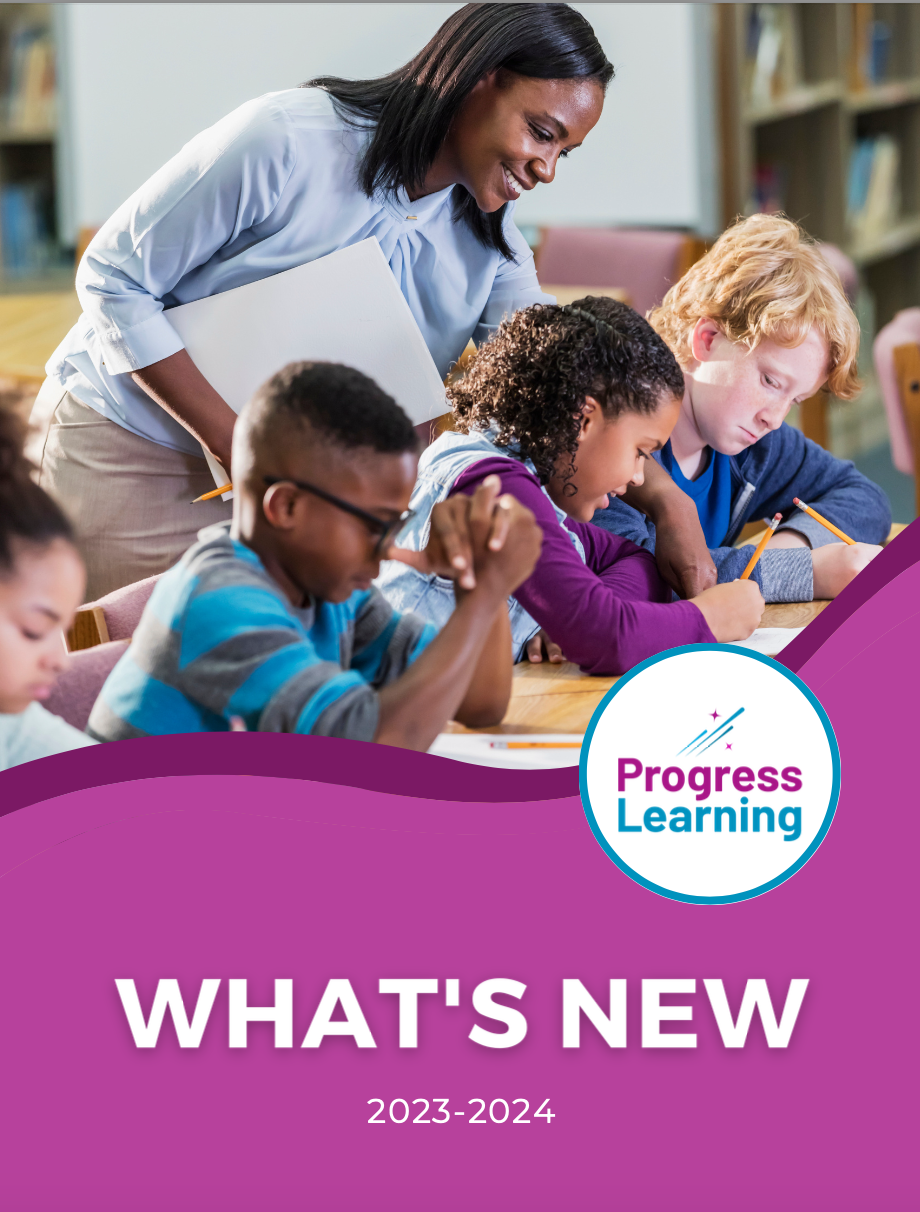 Key New Features:
The student point of view has been updated and Focus Area Study Plans have been added for Grades K-12.
A library of instructional videos has been added to the Instructional Resource Center for teachers.
Pre-built Premium Assessments have been added to the Assignment Center. Depending on what is available in your state, the premium assessments can include pre-made diagnostic assessments, pre/post-tests, and mock state practice tests.
Teachers can use the new Resource Center to get site updates and to submit feedback.
---
---