How do students see their "Recommended Topics of Study" after taking a pre-built diagnostic?
Teachers also need to activate the pre-built diagnostics for the students before they are able to take them. Pre-built diagnostics are not available in all states. To see a list of which states have them and how to activate them for students, please see our help article, "
How do I activate the diagnostic pre-test or post-test?
"
Progress Learning has pre-built diagnostic pre-tests and post-tests available in some states. When students take one of the pre-built diagnostics, Progress Learning creates a Student Efficiency Report for the student. This report outlines the student's strengths and weaknesses by topic based on their diagnostic results. The topics are arranged into three categories:
Areas of Strength
Some Study Required
Critical Need For Study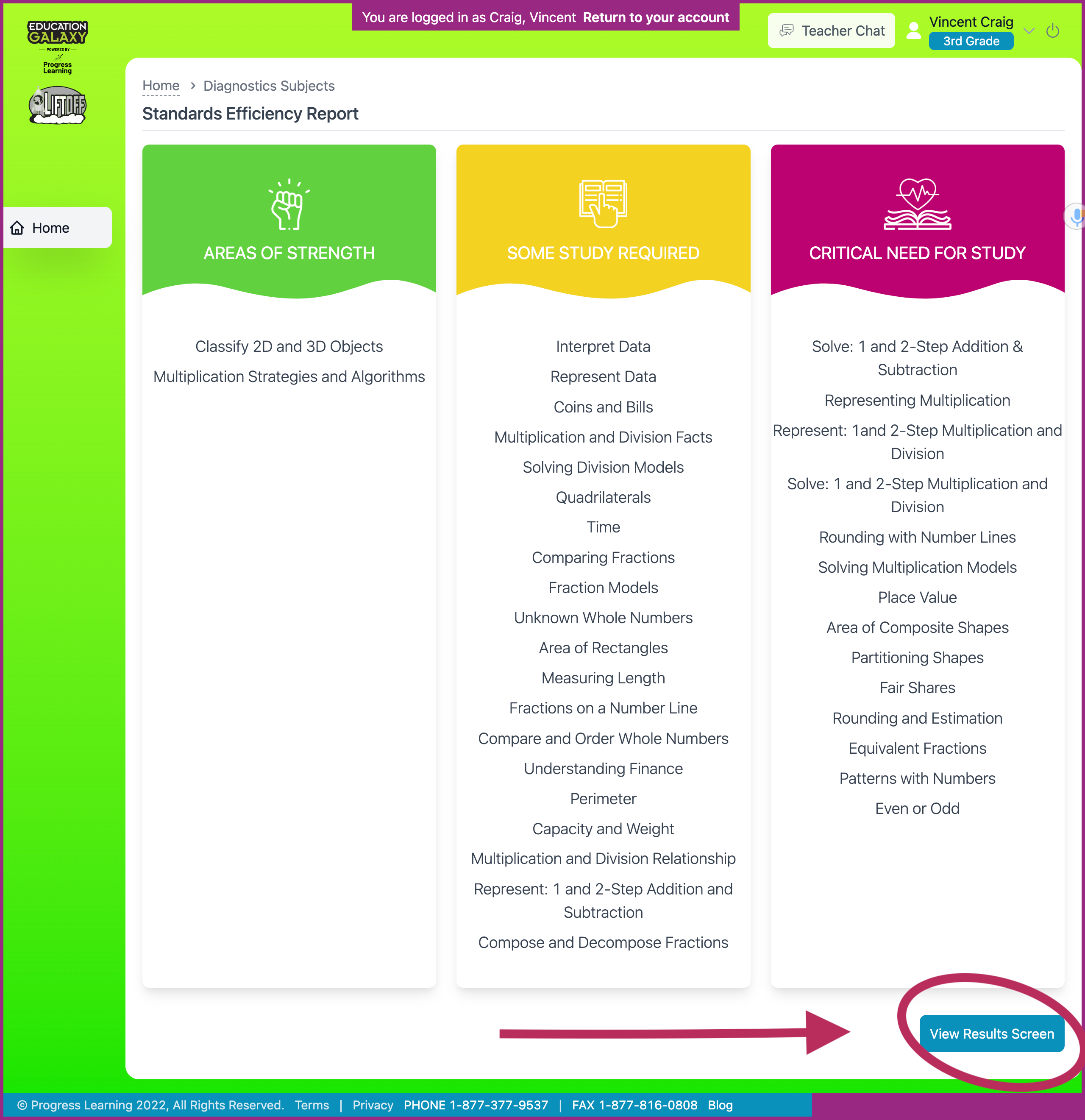 Note: This report is only generated when students complete one of the pre-built diagnostic pre-tests. It will not generate when teachers create their own diagnostics (ex. "Progress Learning Chooses the Questions") in the Assessment Builder.
Teacher Tip: Have the students keep a remediation folder or notebook. The students can print this page and put it in their folders to refer back to as needed.
The student can see more details and access auto-generated suggested practice in their critical areas by clicking the "View Results Screen" at the bottom of the page on the right. If they have scored poorly in any standards, the platform will recommend additional practice in those standards. The student will see instructional videos and practice questions to work on.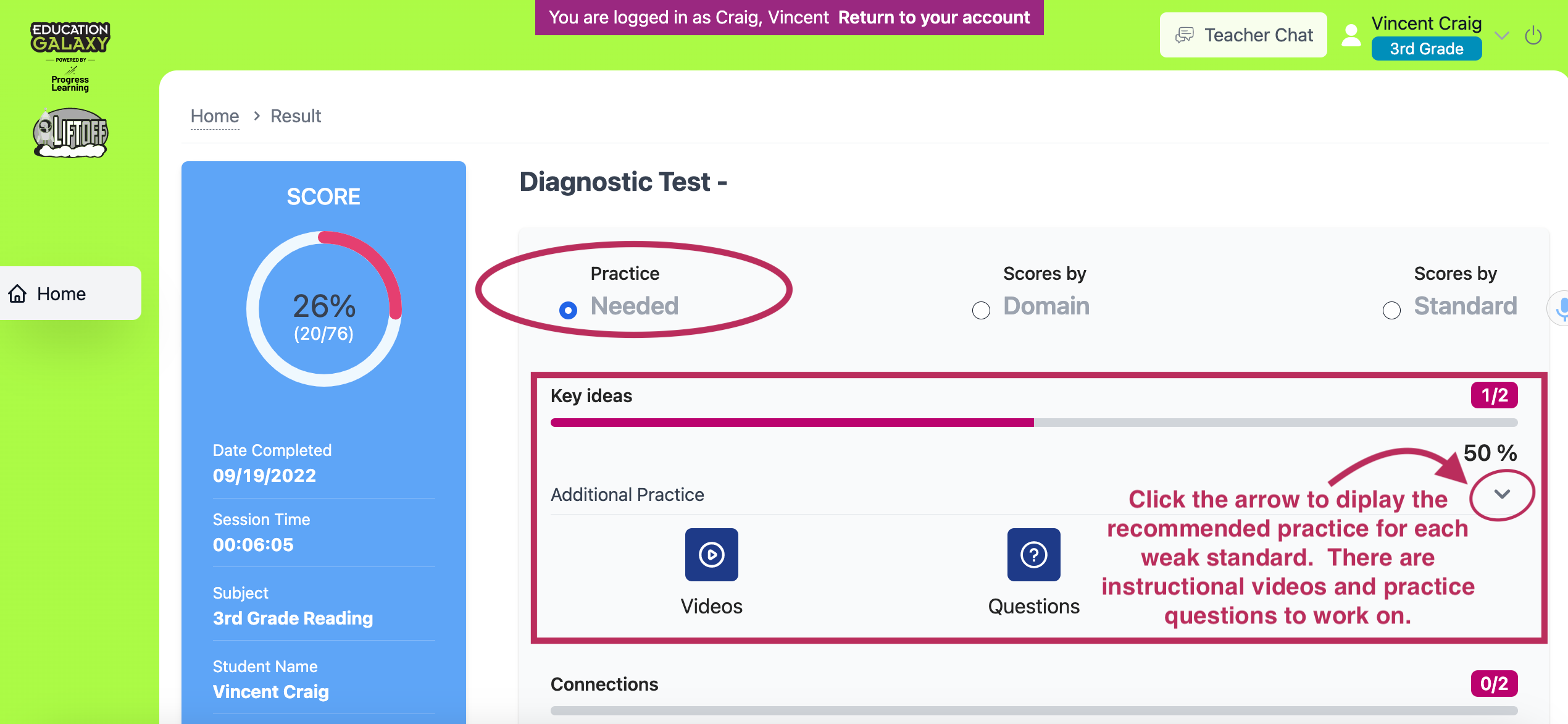 After students work on their "Practice Needed" videos and questions, they can go back to their Study Plan and access additional remediation. To get to the Study Plan, click on the "Home" button, then click on "Study Plan" and choose a subject area. They can work on the Study Plan. There is also additional practice available in the "Recommended Topics" tab at the top of the Study Plan.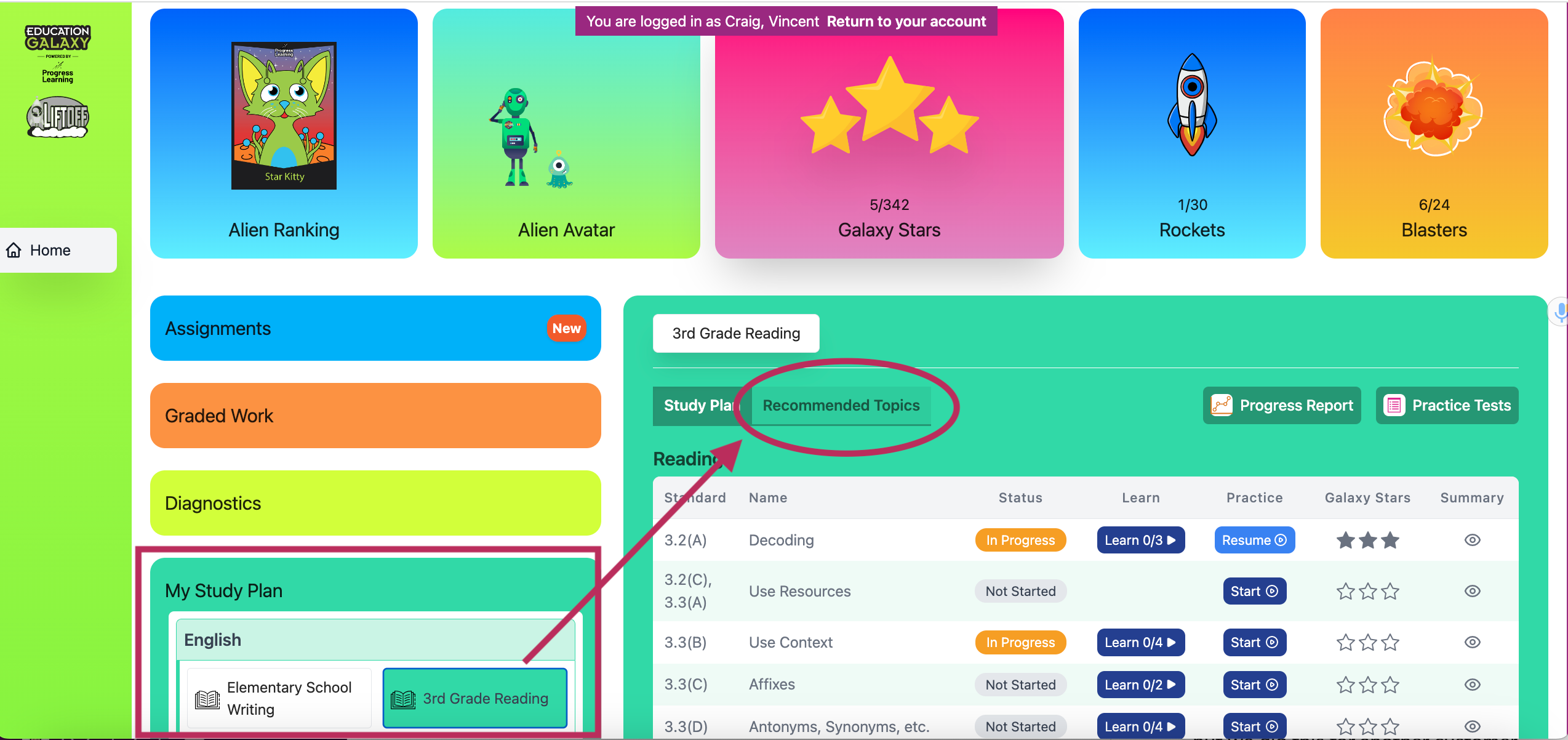 The "Recommended Topics" screen is arranged so that the most critical areas in need of additional practice are listed at the top. Students can click on the "Start" button to access additional practice in each one of their weakest areas.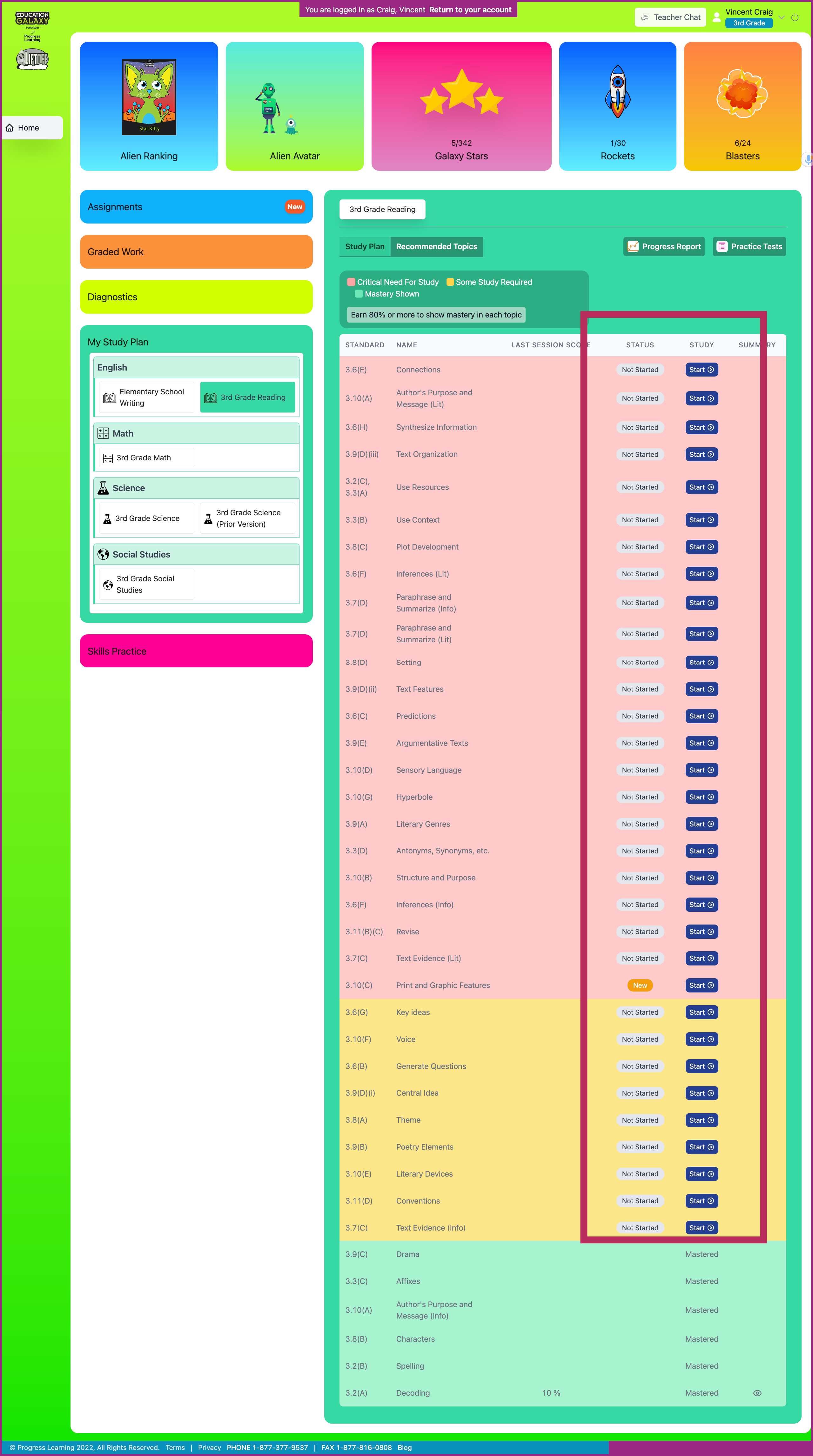 Teachers can monitor progress and see what independent work students have worked on in their Grade Books on the "Class Results" tab.
---
---