How do my K-1 students log in using simple sign-on?
How do my K-1 students log in using Simple Sign-On?
Step 1: Ensure that you have provided the student with the School Code. The School Code can be located in the top left corner of a Password Card for a Simple Sign-On student. You may refer to this Password Card Help Doc for more information on Password Cards. See example below: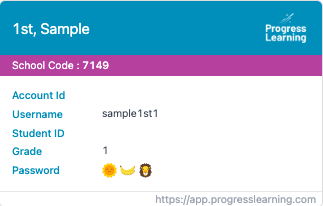 Step 2: Students will go to progresslearning.com and on the bottom of the screen, there is an option that says "Simple Sign-On".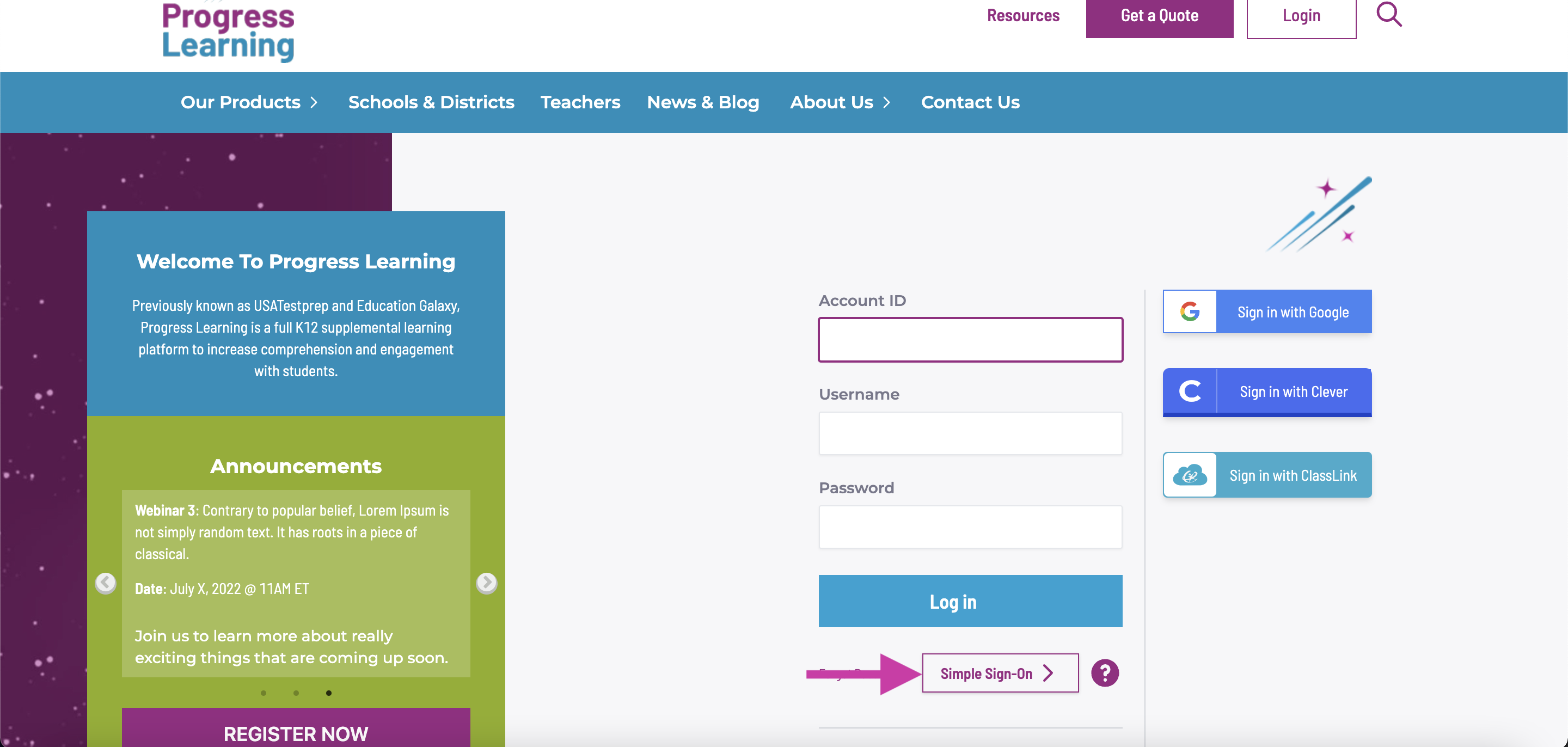 Step 3: On the next screen, they will see a number pad in which they will enter in the school's code: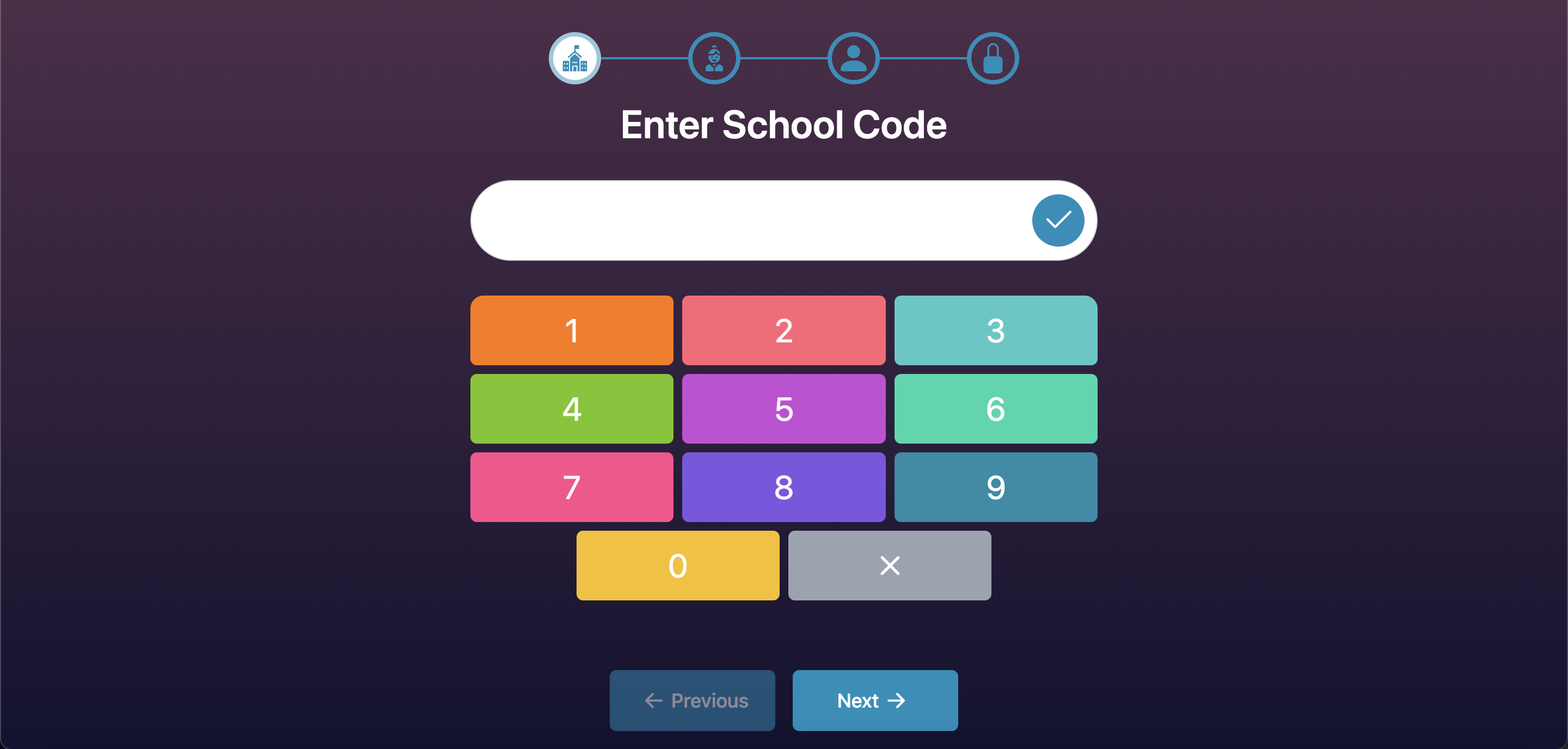 Note: This is the School Code as referenced in upper left side of the Students Password Card.
Step 4: On the next page, students will be presented with different teachers to select. They will need to find the teacher they are working with and click on their tile and then select "Next".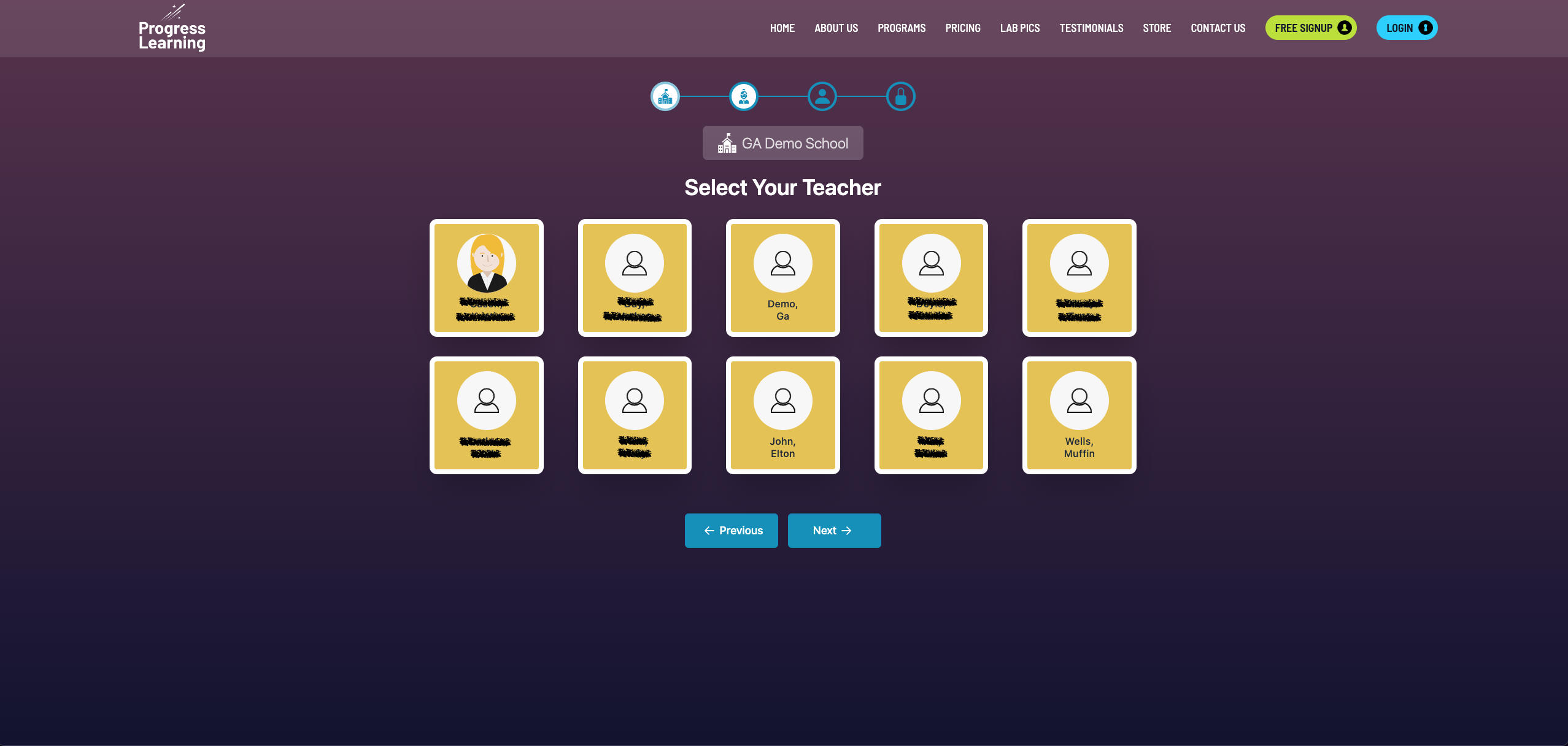 Step 5: Once they have selected their teacher, they will need to pick their tile on the next page and select "Next".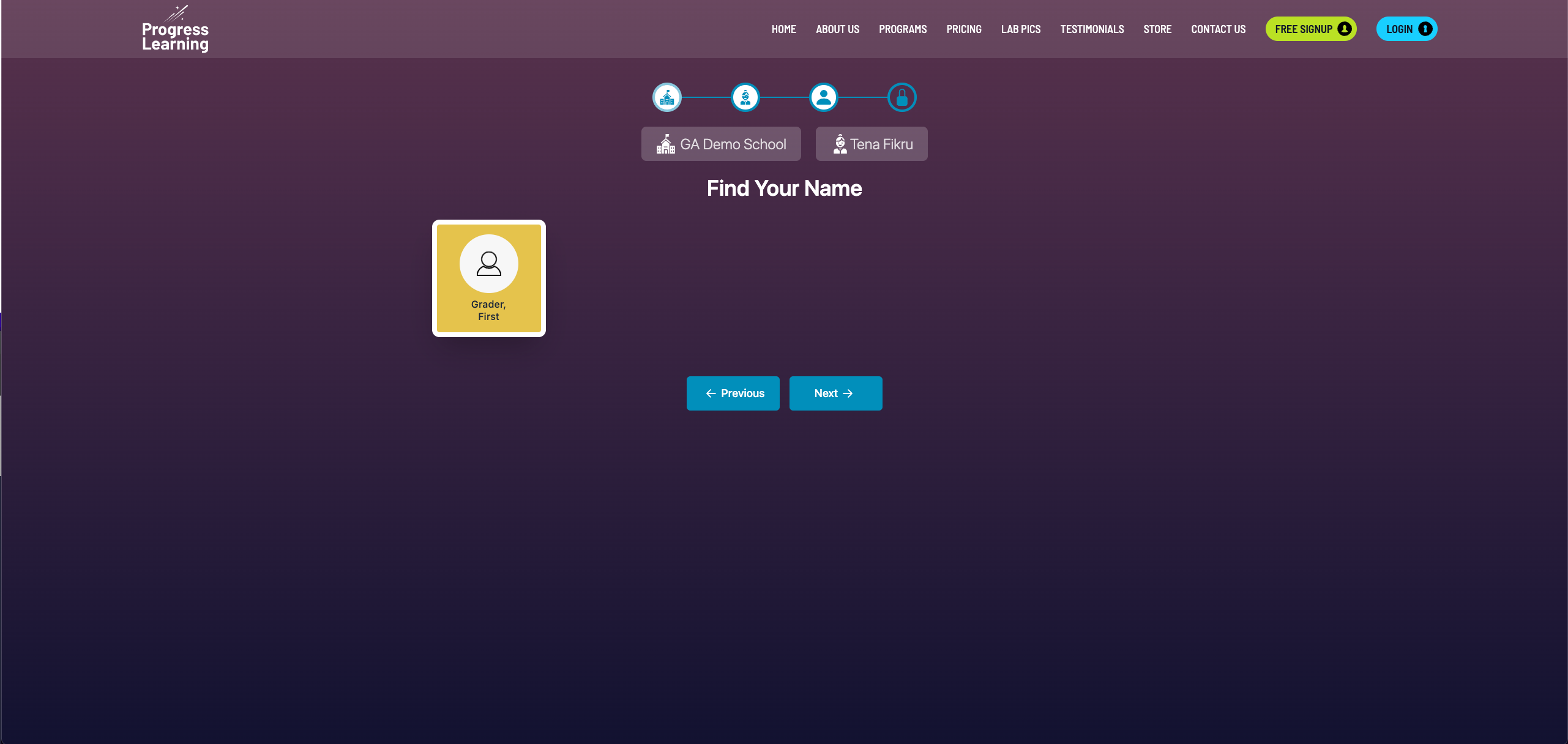 Step 6: This page is where the student will enter in the three emoji simple sign-on password that was created either when the student's account was created or edited by the school admin. Once they enter in the code, they'll click "Next" and be brought to their homepage.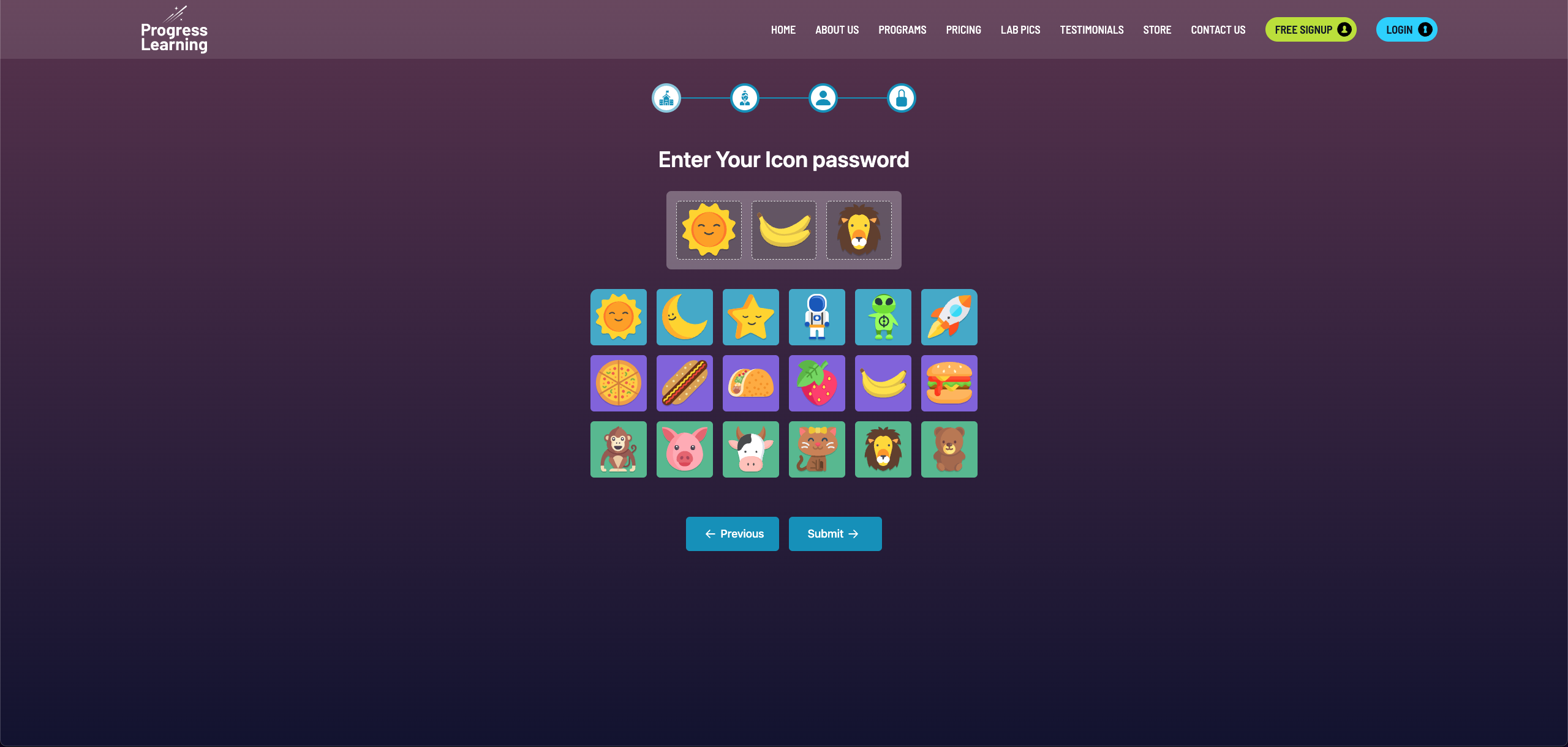 ---
---