How do I monitor student usage in Liftoff?
You can monitor student usage with the Session Activity Report, follow the steps below to pull the report.
Step 1: Click on Reports on the left-hand side of your dashboard
Step 2: Find the Session Activity Report and click on View Report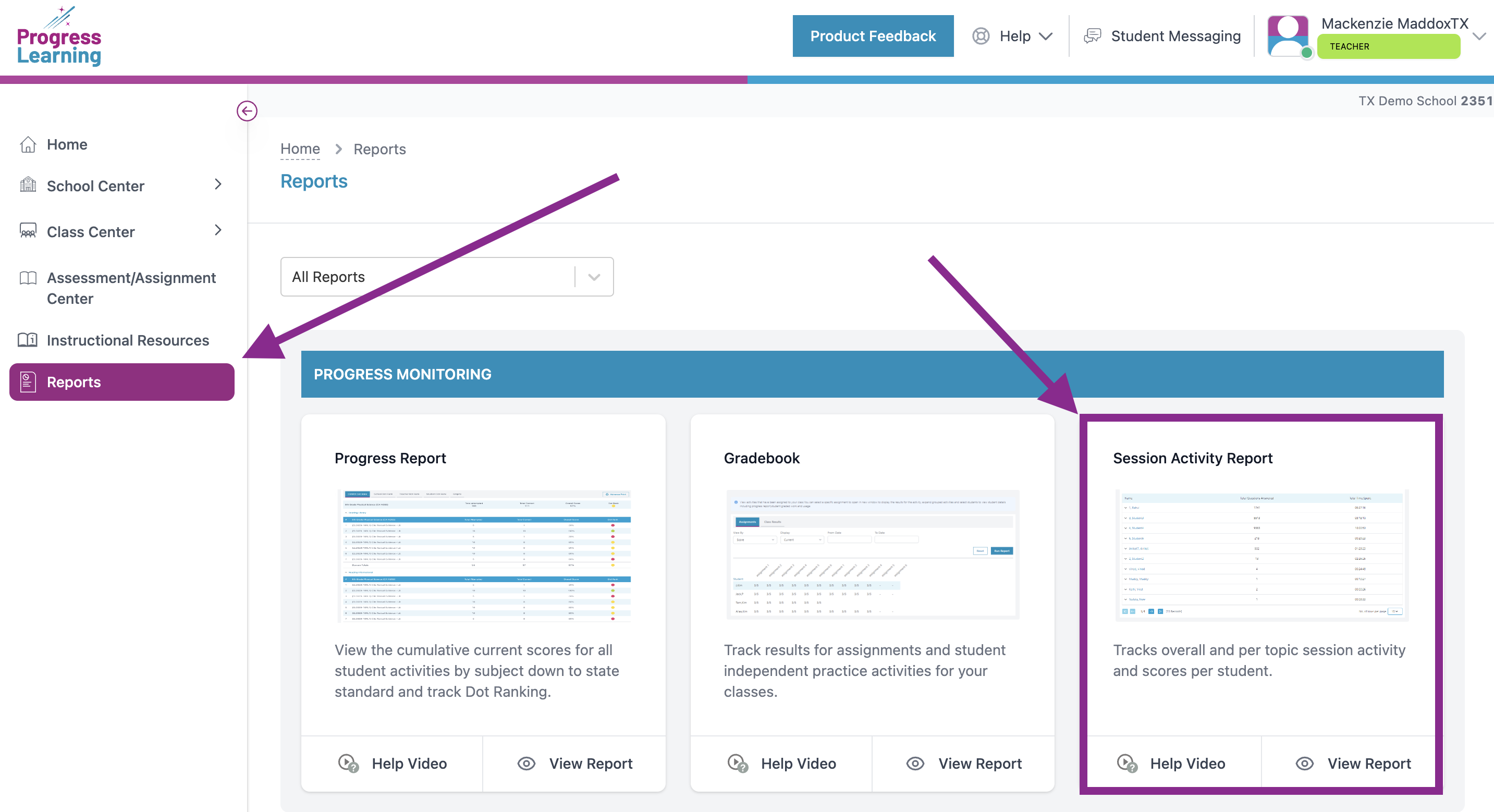 Step 3: The filter options are optional. However, you are able to select the type of activities you would like to see in the report. Select Liftoff Diagnostics to see your student sessions where they worked on completing the diagnostic assessments. Select Liftoff MyGalaxies to see your student sessions where they worked on their Liftoff individualized practice after they completed the Liftoff diagnostics. You are able to select more than one "type" at a time.
Step 4: Once you have applied the filters you want, click Run Report.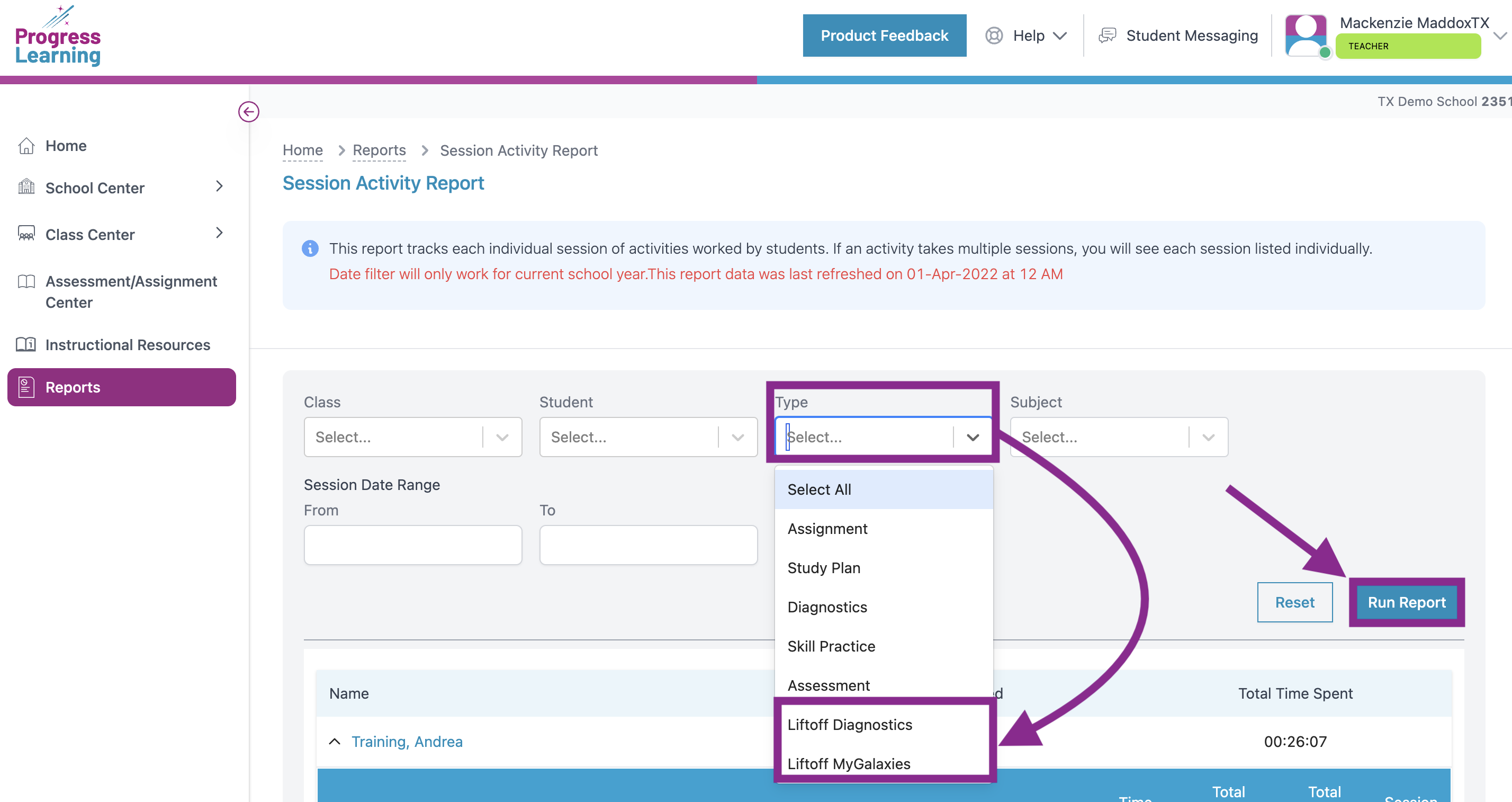 Step 5: A list of your student's names will populate underneath the filter options. Click on the arrow next to a student's name to expand the list and view the detail of each of their sessions.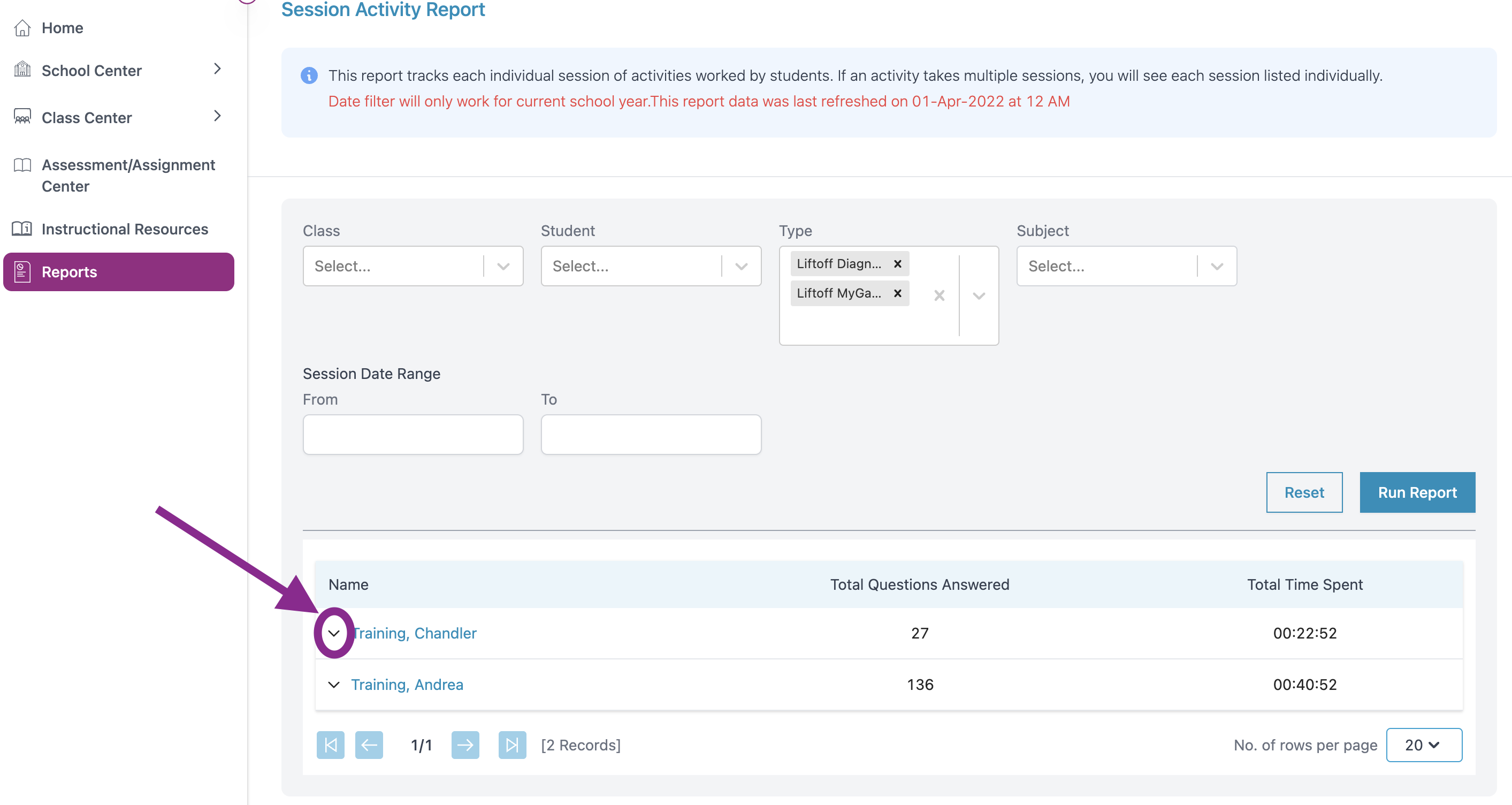 Step 6: Then you will see a detailed list of each session the selected student has attempted.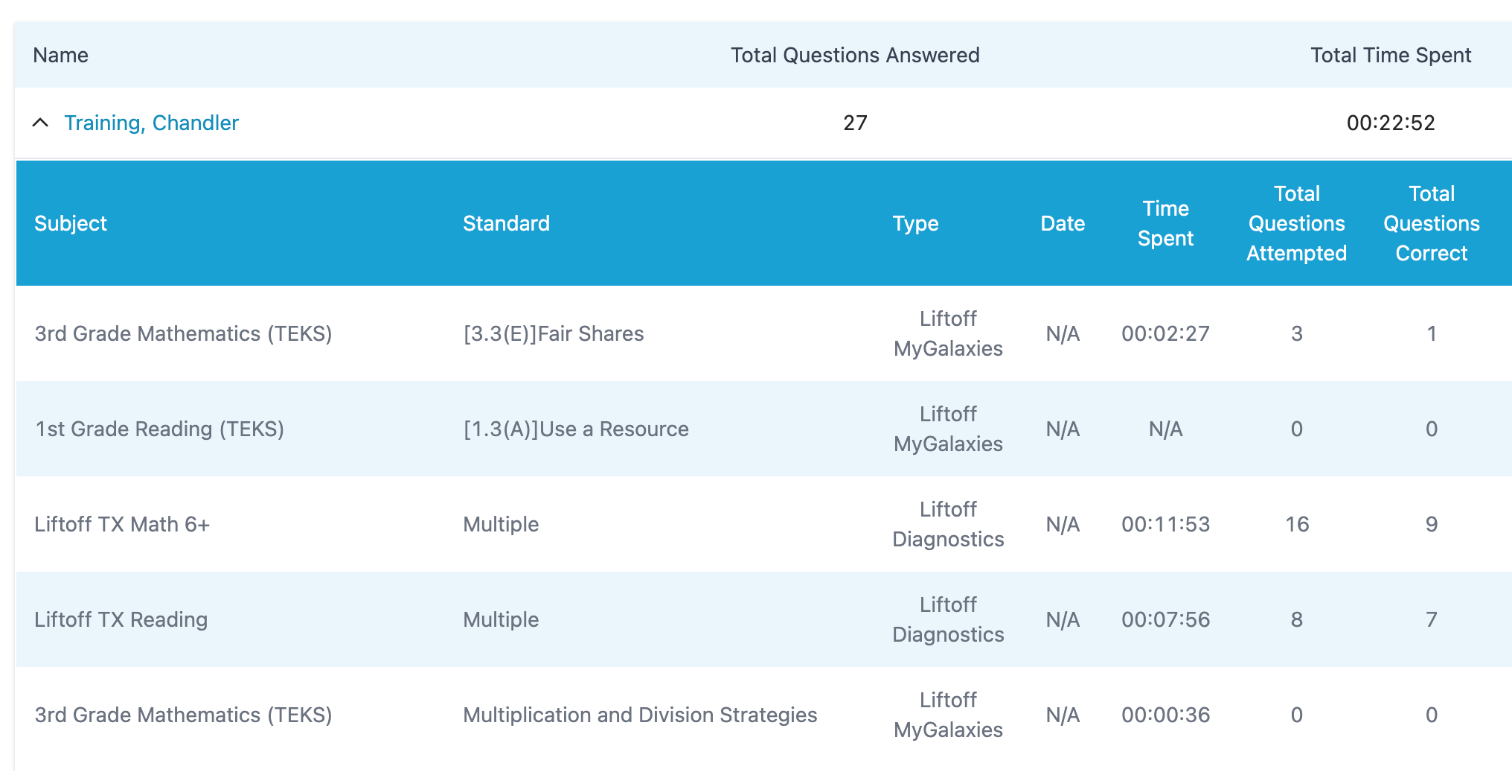 ---
---