How do I add a single student?
Under School Center select User Management.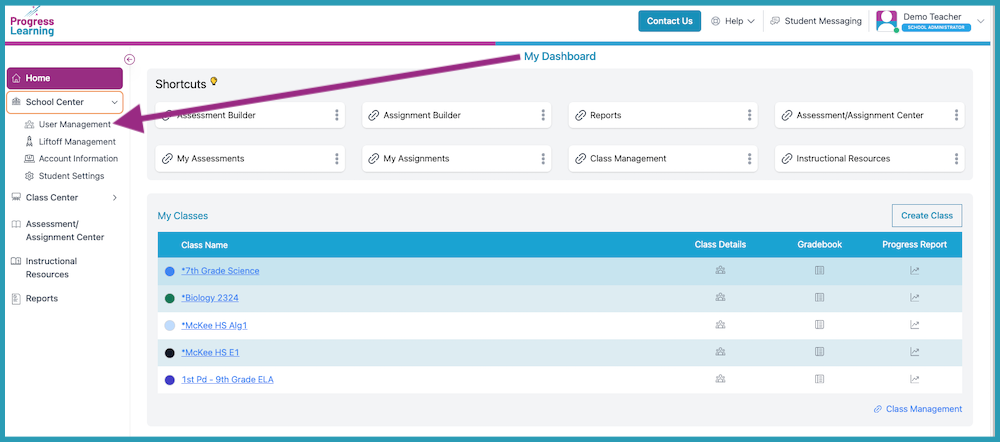 From the Manage Students tab, click the "Add Student" button.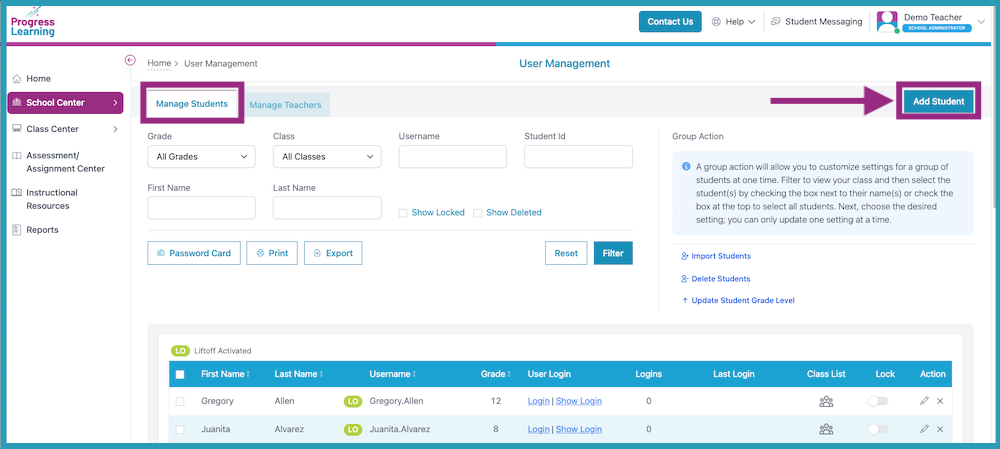 Complete the form. All fields with red asterisks * must be completed. Usernames and passwords must be a minimum of 6 characters. Student Id and email address are optional fields. Click the "Save" button when completed.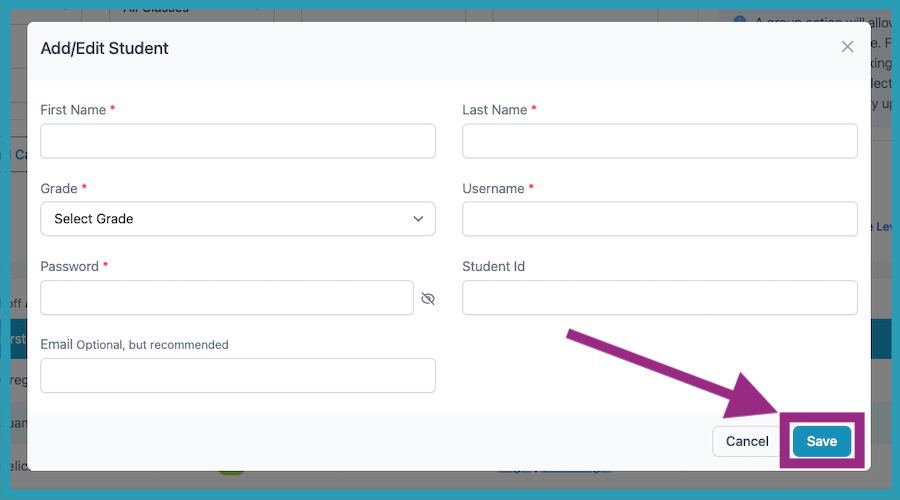 ---
---