How do I author a question for an Assessment?
Authoring your own items in Progress Learning
Select Assessment/Assignment Center from the menu on the left.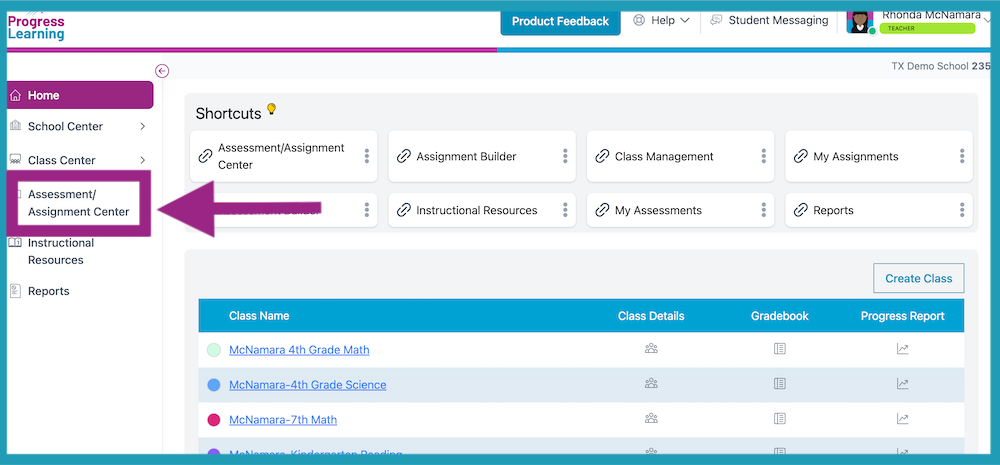 Select Question Builder under My Authored Questions.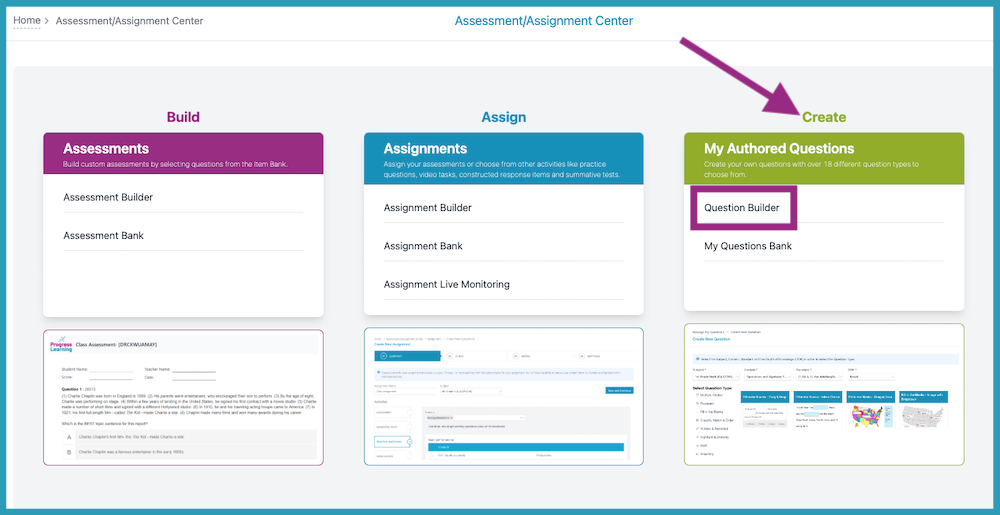 Select the "Subject", "Domain", "Standard" and "DOK" for the question you are creating. Then select the question type.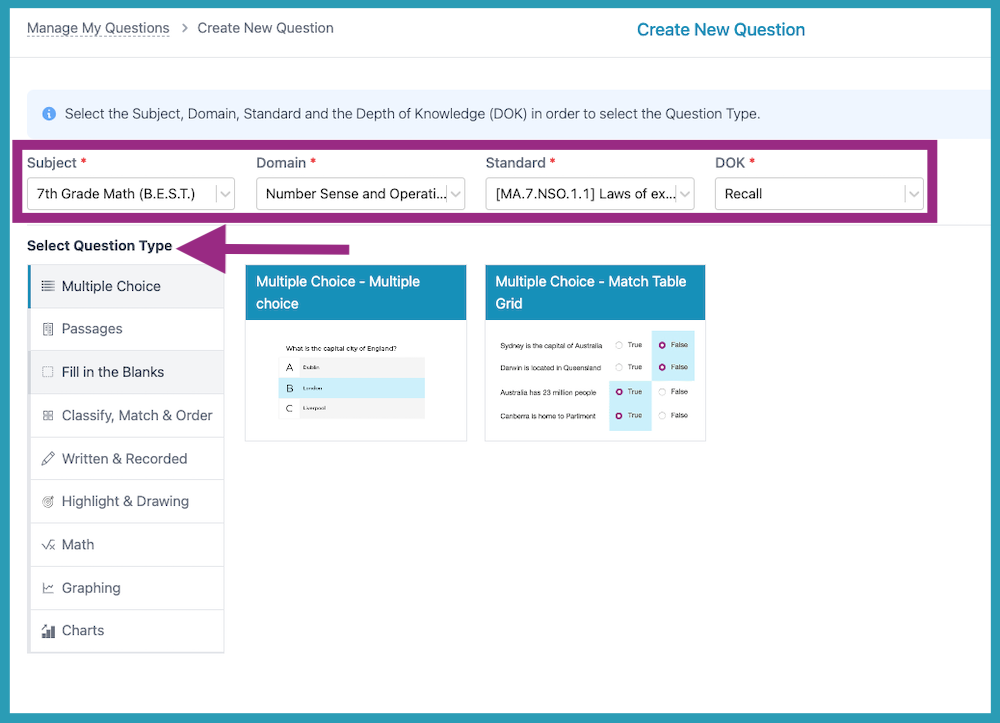 Next, complete the template. (See the links below for more information on this step.)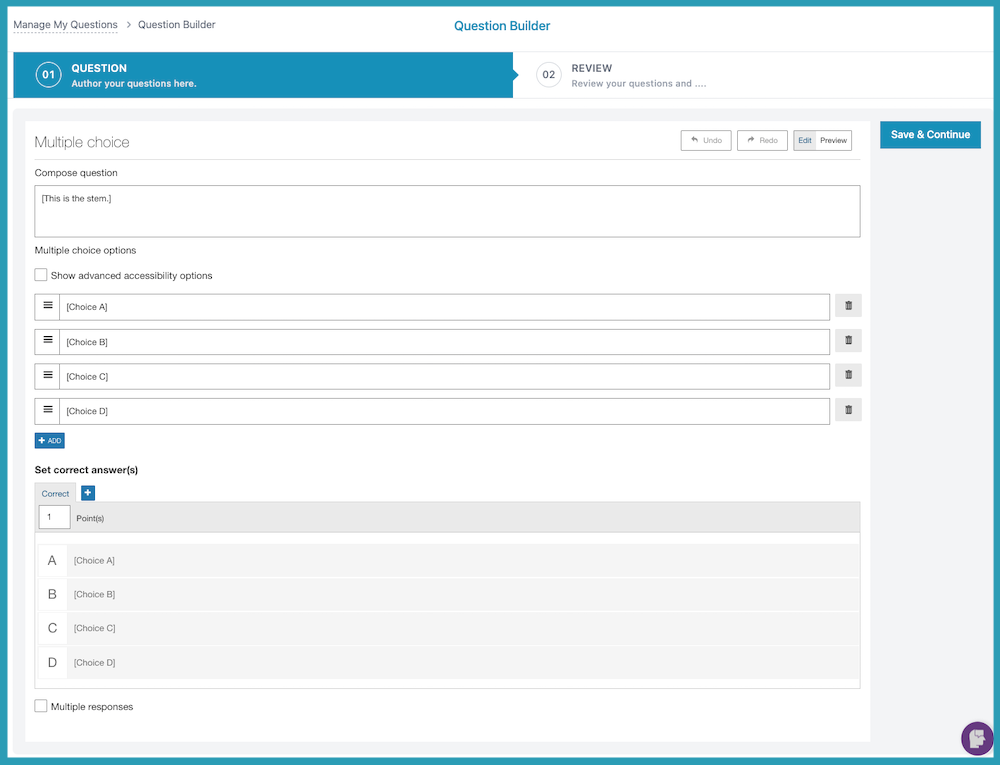 After entering in your question, you may click the Preview button. When complete, click Save & Continue.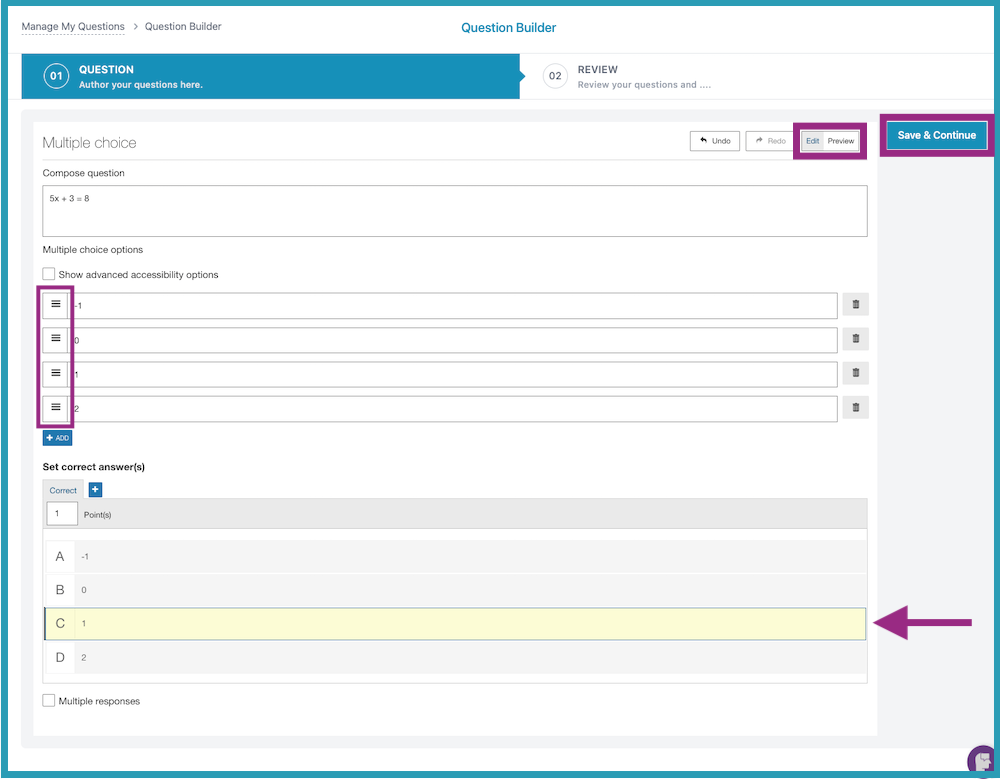 You can reorder answer choices by clicking and dragging the three lines next to your answer choice.
Be sure to select the correct answer before saving!
Review your question and choose to Go back & Modify or Close.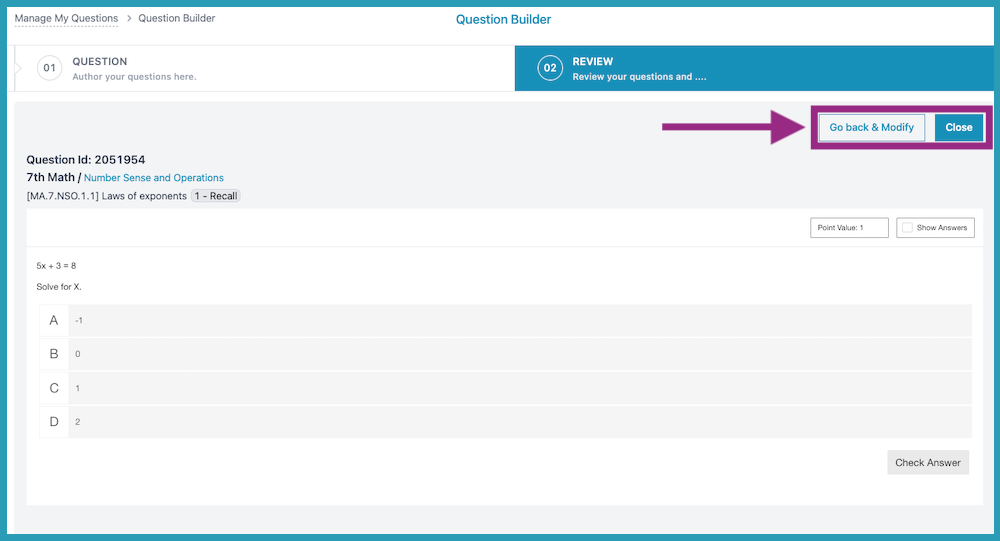 To add your question to an Assessment, go into the Assessment Builder. While building your Assessment, choose My Authored Questions to add your question(s) to the assessment. Select the box next to the question(s) that you would like to add, click Save and Preview, and complete the process of building your Assessment.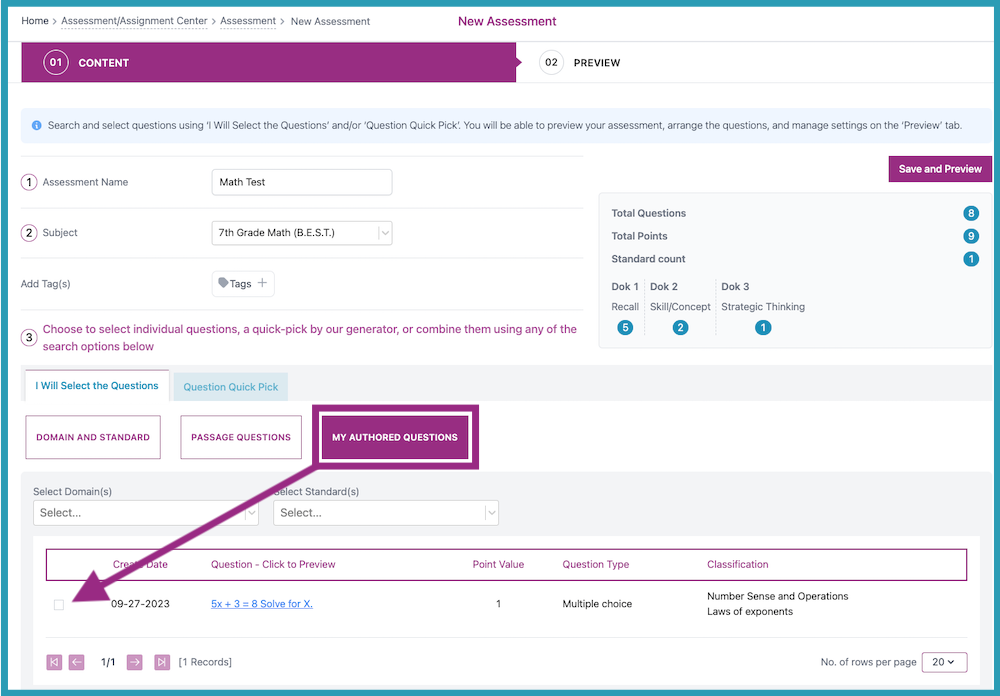 Adding audio/video to your authored question
While you are authoring your question, you will see this window:

Here you can incorporate a video or audio recording with your self-authored question by clicking on the icon with a "calculator and music note."

To upload a video from YouTube, Vimeo, or a Hosted Video, click on Video and then the dropdown arrow under Video Type. You can preview before including the video with your question, and then save to your question, by clicking "OK".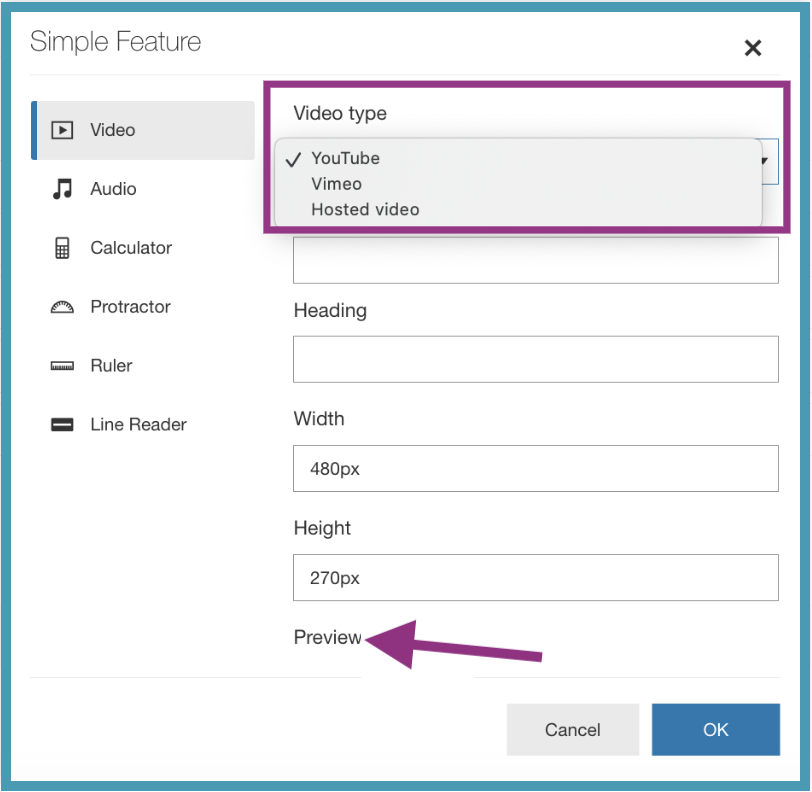 To add audio or a recording to your question, click Audio and click how you want your audio displayed under Player Type. To upload your audio or recording with your self-authored question, click the "+Add" button under "Source URL."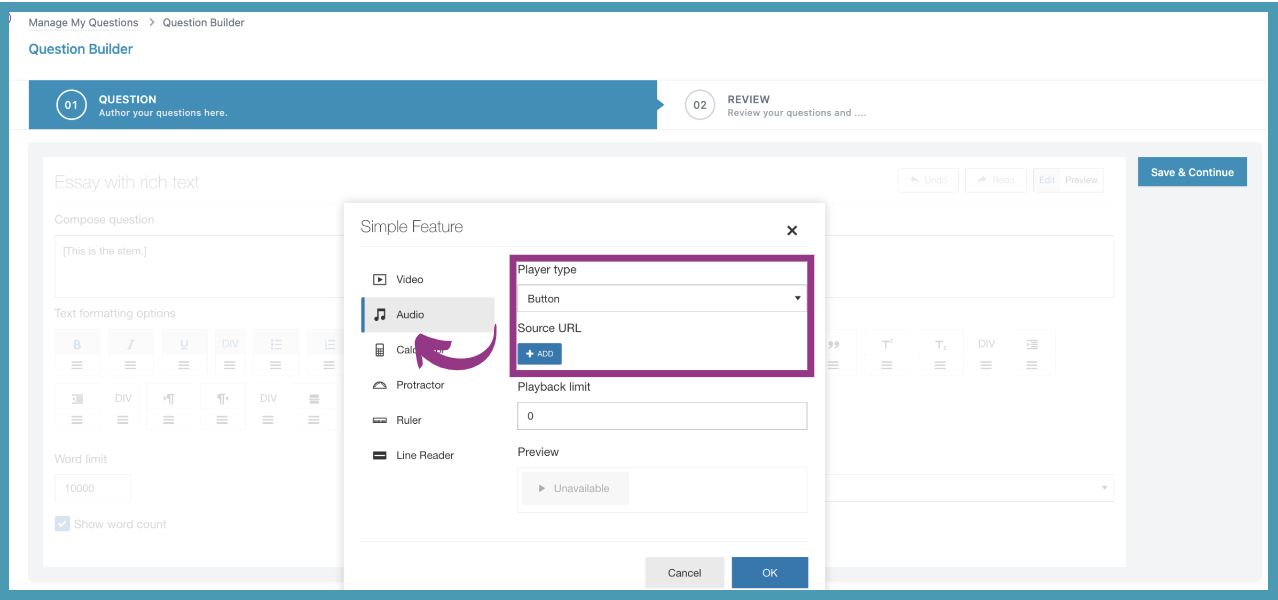 Then drag and drop your audio to be uploaded to your question or copy and paste the "Source URL." Click "OK" when the audio has been uploaded.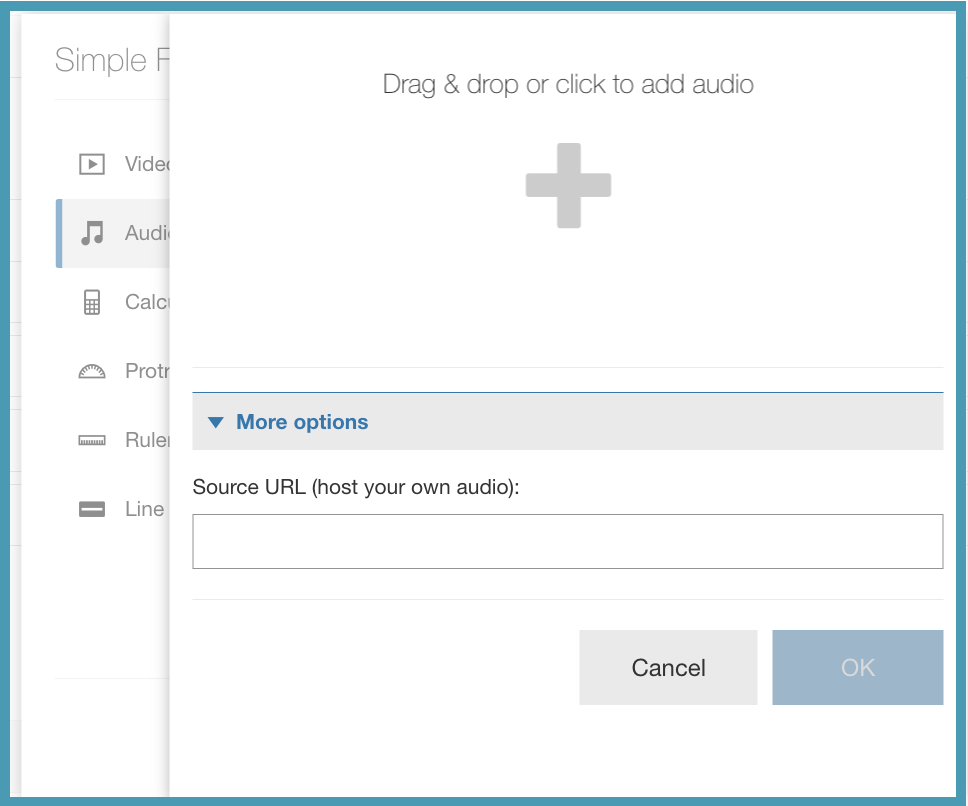 Then click "Save and Continue" once you have completed creating your question.

Video Tutorials
To learn more, watch the series of webinars below. Each one covers the ceation of different types of question.
---
---