What are Focus Areas?
"Focus Areas" are the new "Recommended Topics," and it's better than ever before!
Diagnostics will no longer be required in order to populate students' recommended topics of study.
Focus Areas are individualized learning plans that identify which standards students need further practice on. These standards will be identified in pink as Critical Need for Study or yellow as Approaching Mastery.
Focus Areas are cumulative and incorporate student data from all questions answered within all activities on the platform. Standards will appear in a student's Focus Areas section once at least two questions have been answered if the overall performance on the standard is less than 80%.
To populate the Focus Areas, students must answer at least two questions on a particular standard within the following activity types;
Study Plan practice sessions
Focus Areas sessions
Subject and Domain practice tests in the Study Plan
Assessments and Assignments
Premium Assessments including diagnostic pre- and post-tests
Additional Practice identified in Graded Work
(Skills Practice is excluded)
How do students work on their Focus Areas?
From the student dashboard, students will select Study Plan.
K-1st Grade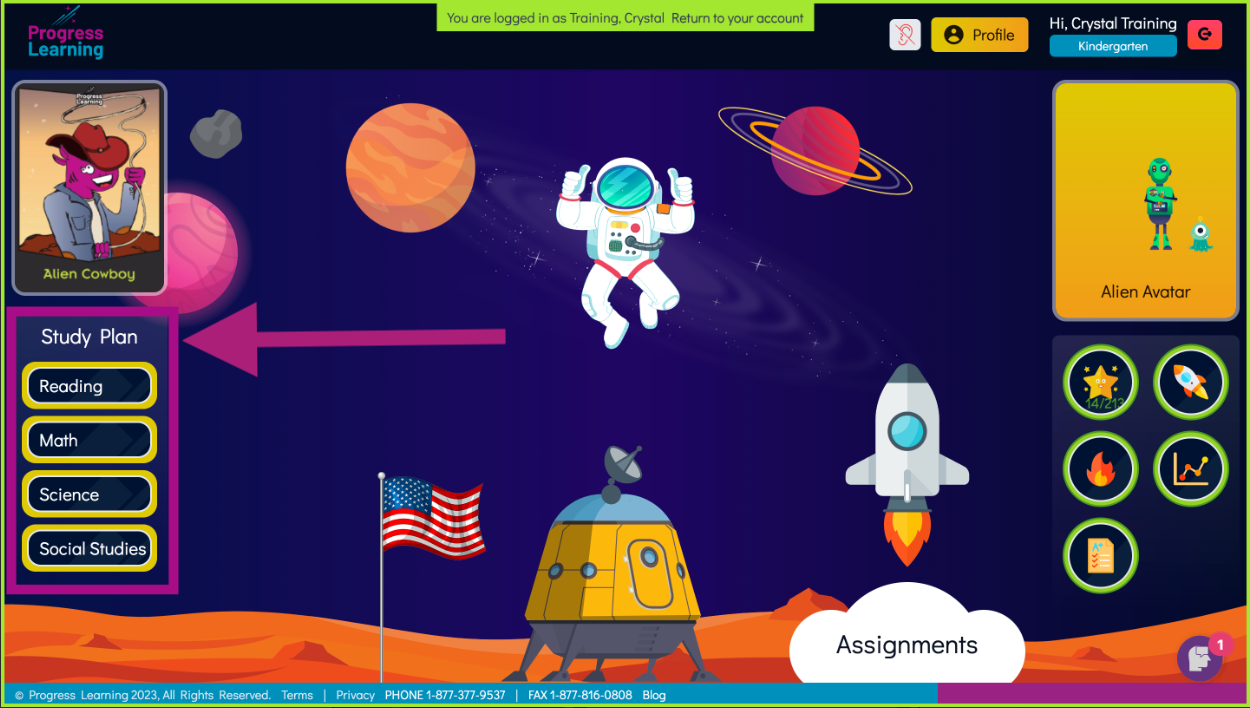 2nd-5th Grade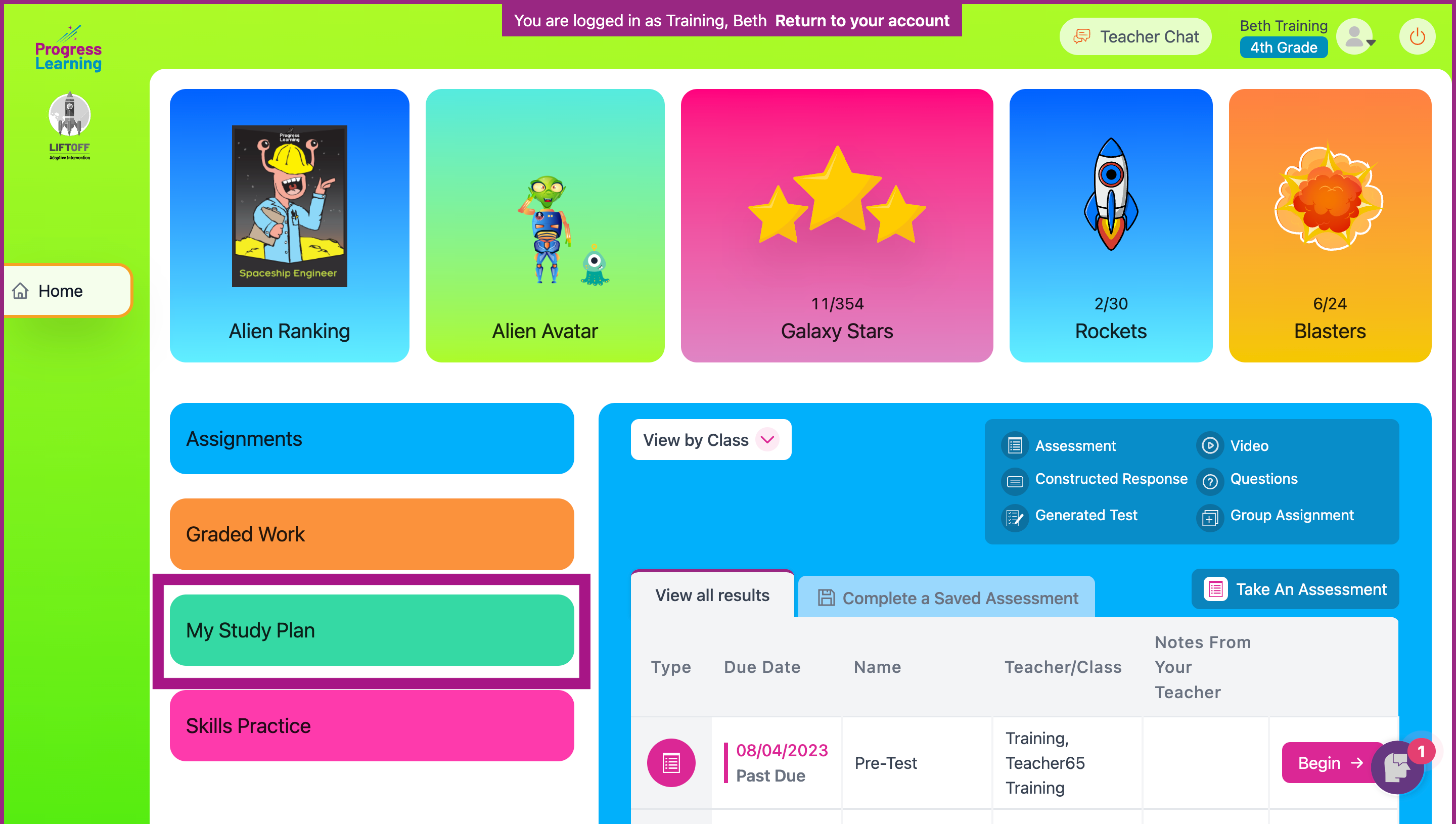 6th-12th Grade

Select Focus Areas.
K-1st Grade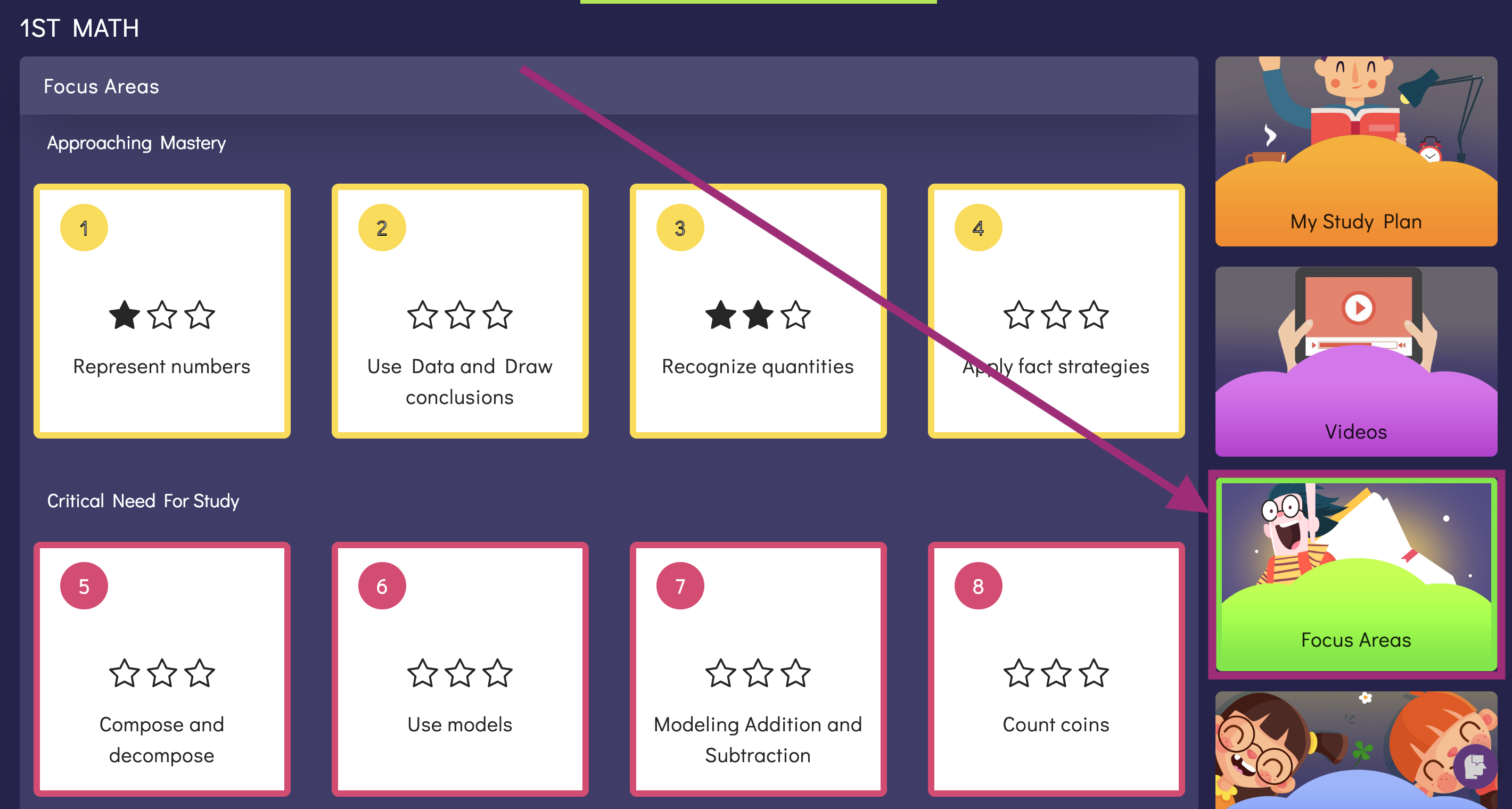 2nd-5th Grade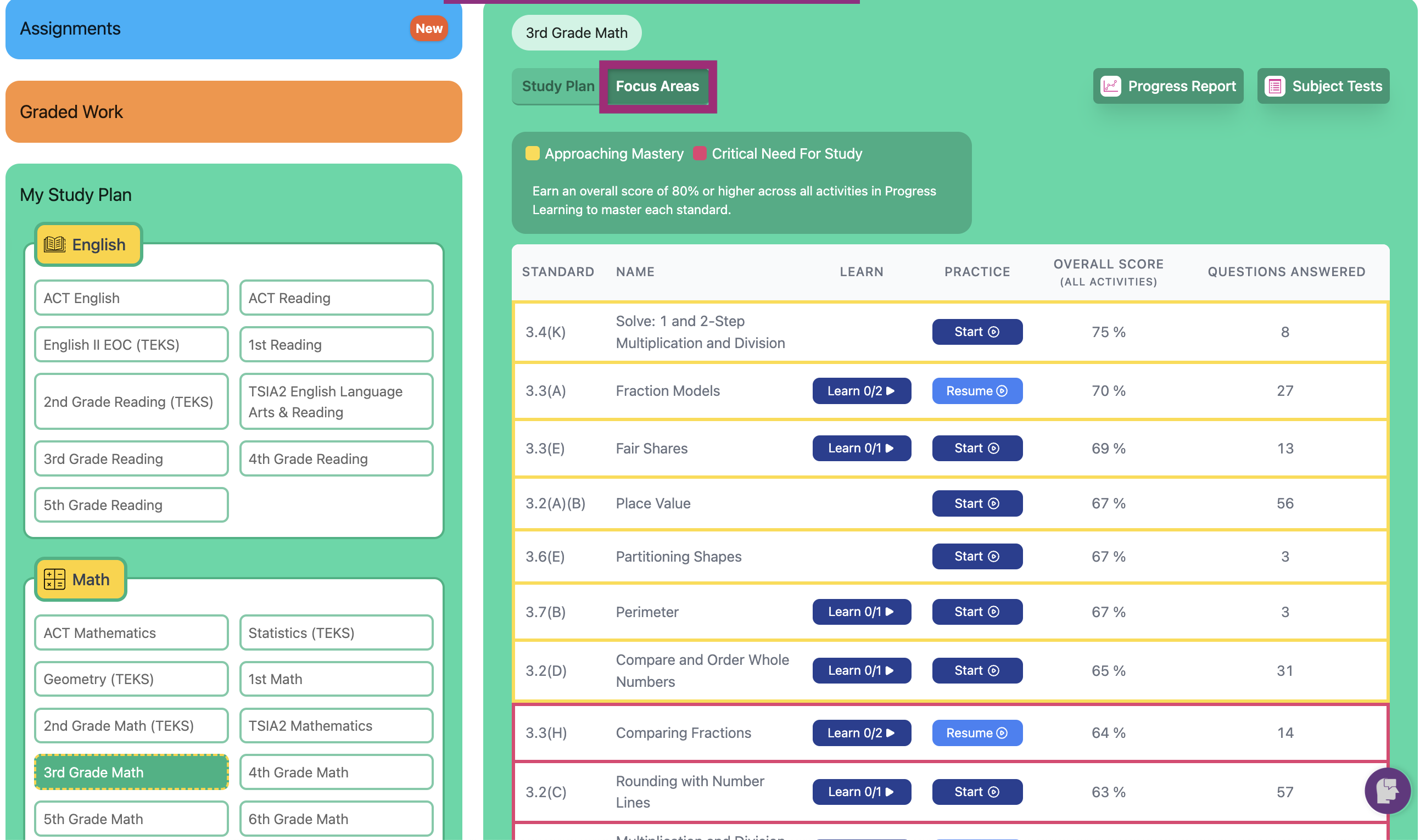 6th-12th Grade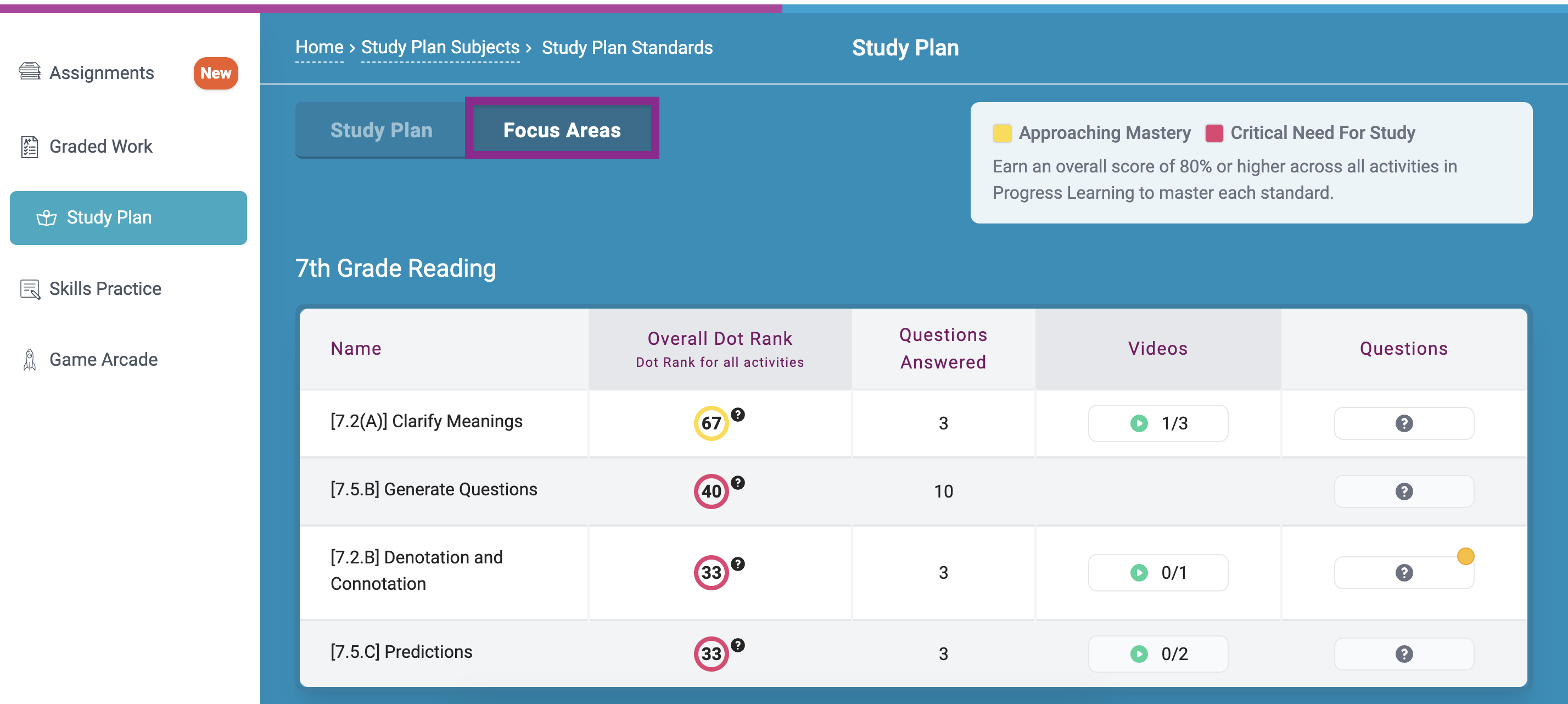 Students can master the standards identified in their Focus Areas by completing additional practice on each particular standard. They can work on the sessions laid out in their Focus Areas or in other various areas of the platform. They should work towards increasing their overall average for each particular standard. In the Focus Areas section, students can work on videos and practice question sessions. For 2nd-5th grade students, they will find video activities under the "Learn" column and a set of ten practice questions under the "Practice" column. K-1 students will only have the sessions with ten practice questions under their Focus Area section but can also work in the Video section of the platform to receive additional instruction on the standard.
Students should also be encouraged to pull their own Progress Report to monitor their overall performance on each standard. Parents can be informed this is where they can see their child's overall performance for standards to help identify which topics they need additional practice in at home. Below is a screenshot of an example student view of the Progress Report: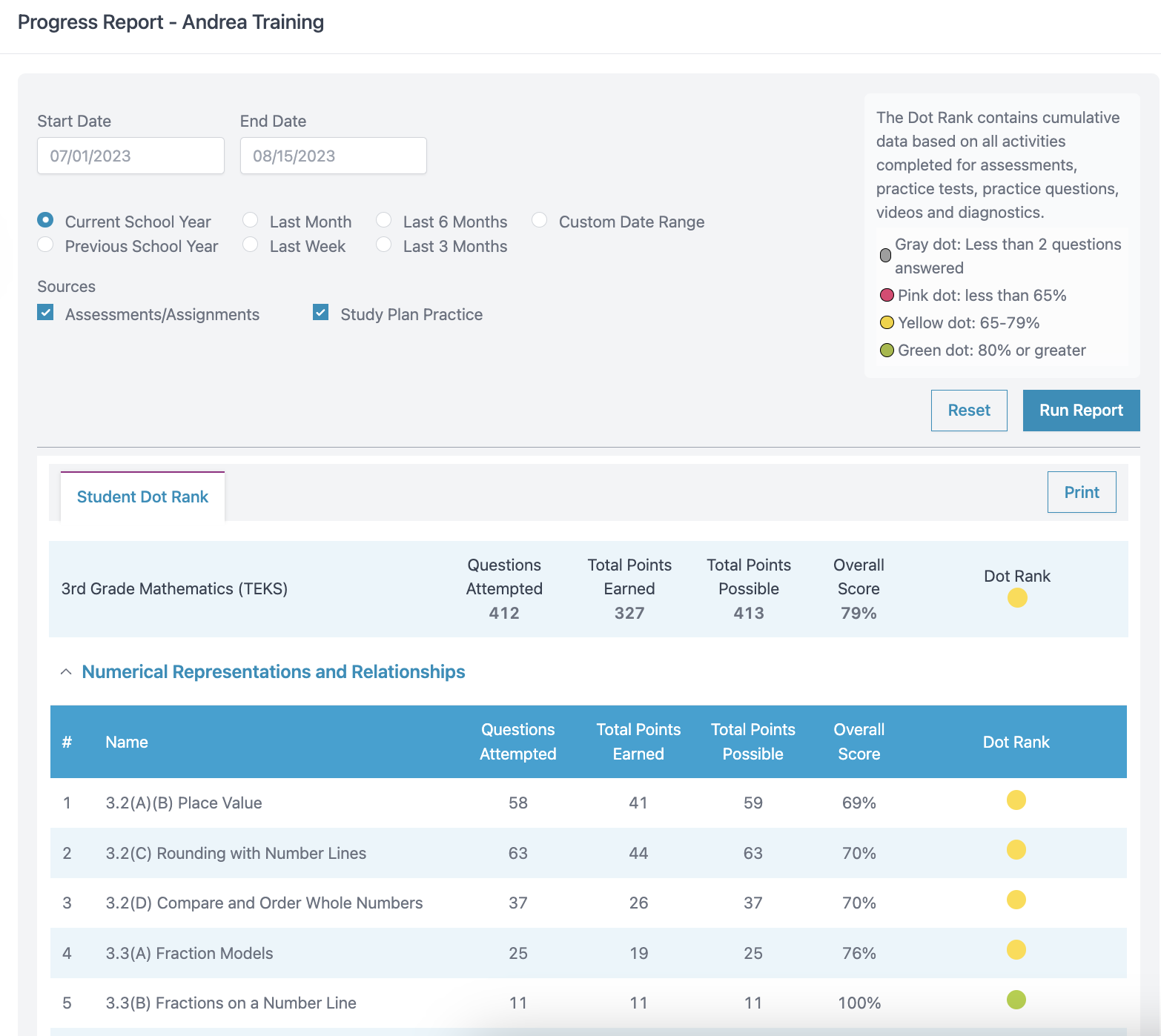 K-1 students can find their Progress Report on their student dashboards on the right-hand side. 2nd - 12th grade students will find their Progress Report within their Study Plan.
K-1st Grade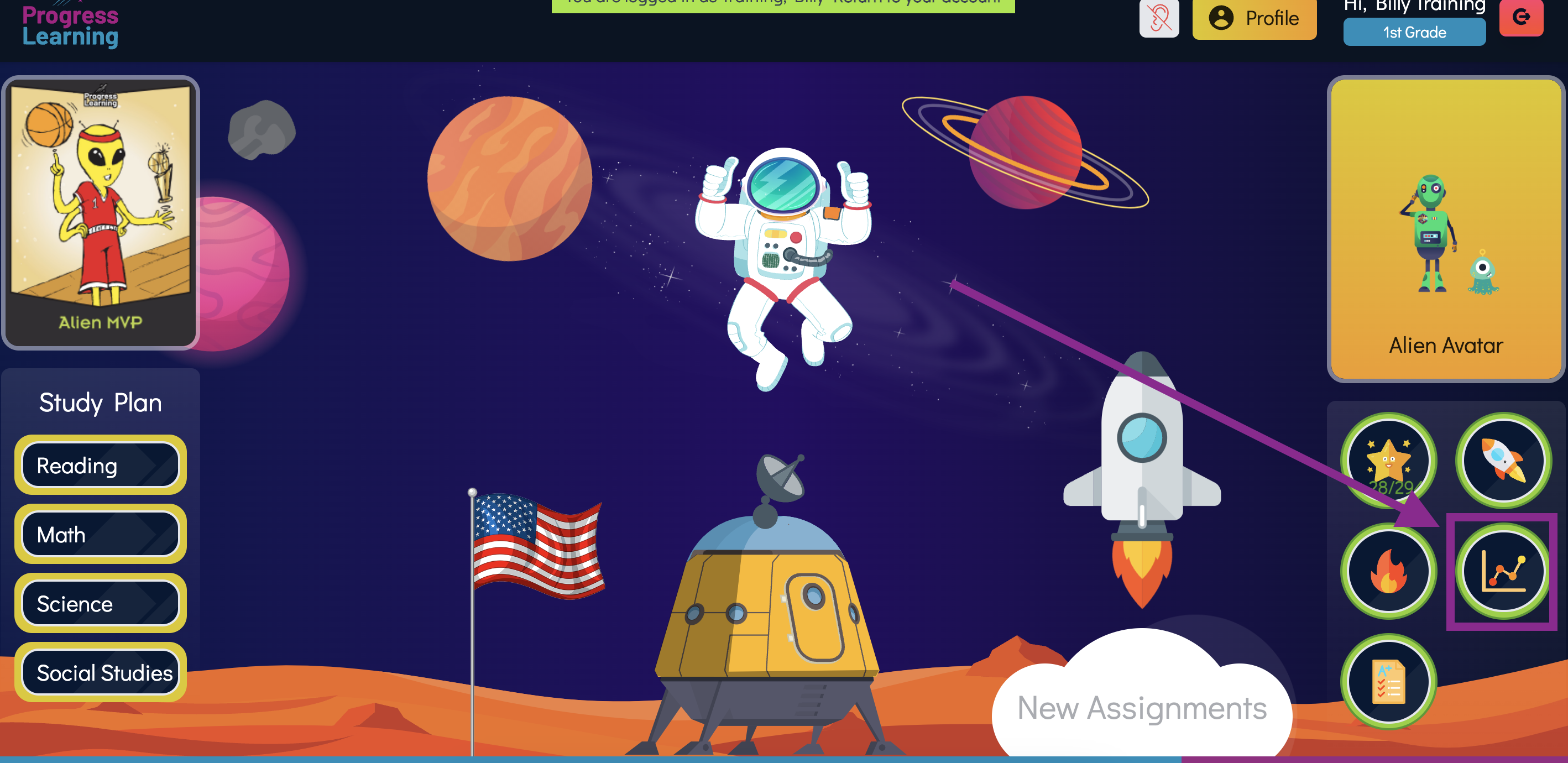 2nd-5th Grade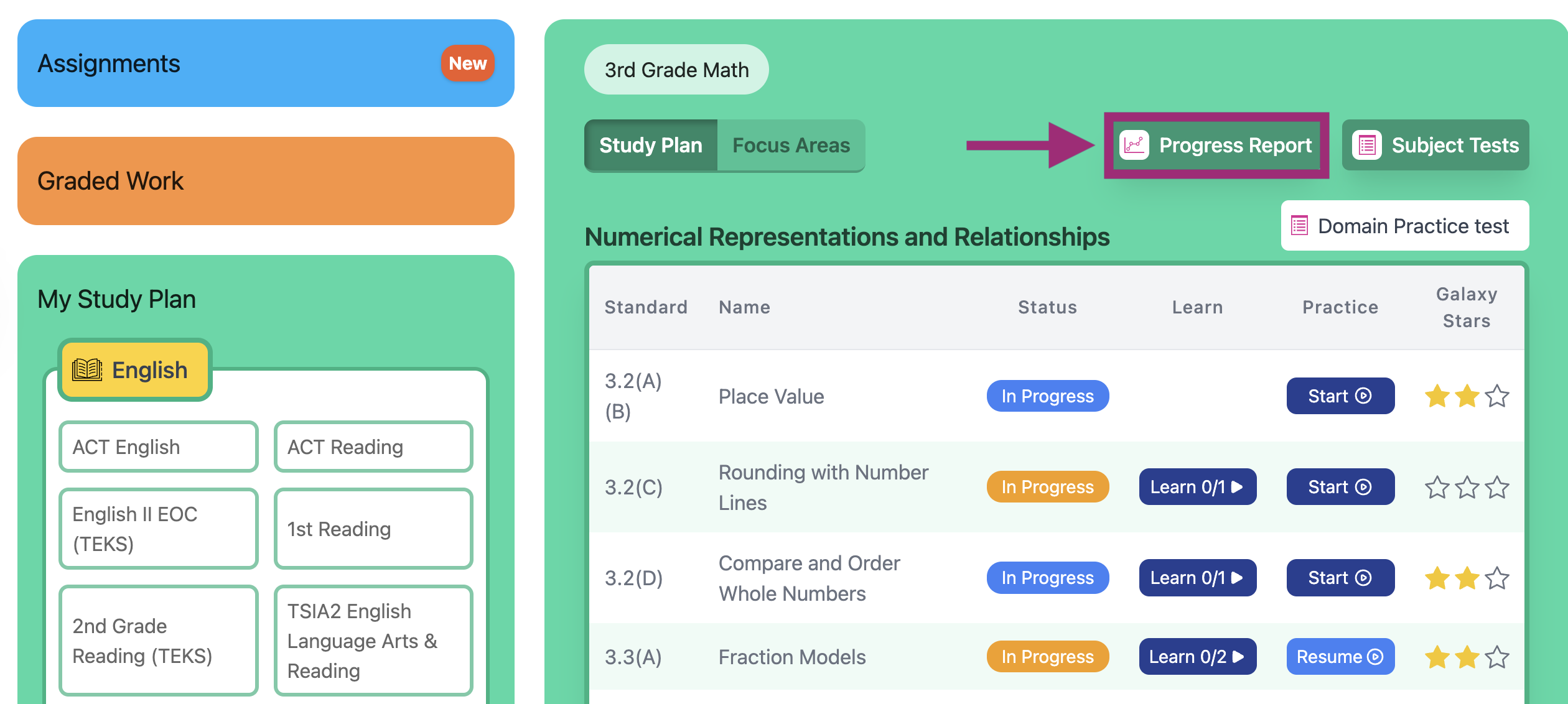 6th-12th Grade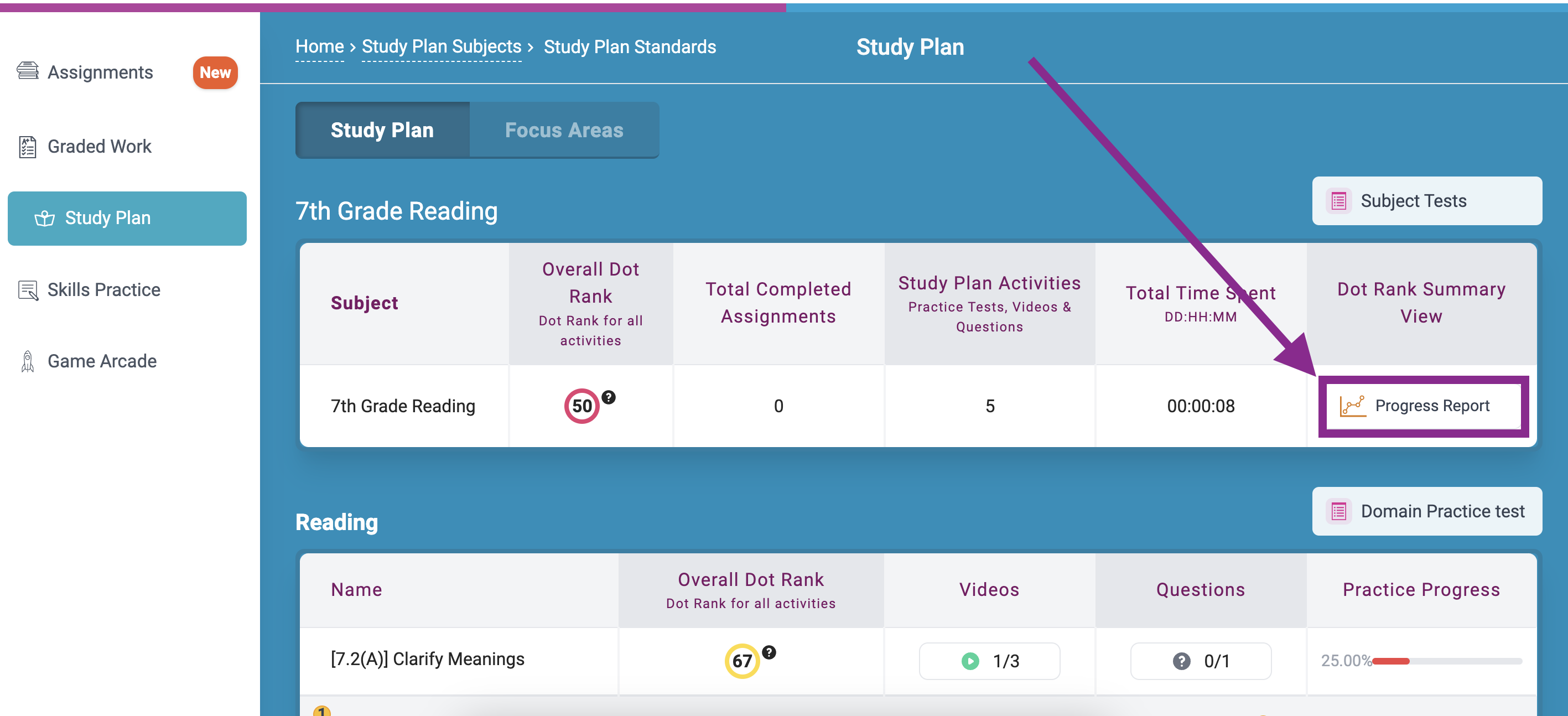 ---
---