How do I help secondary students prepare for college readiness exams?
Did You Know? If you're a teacher at a high school that has purchased one of our bundle subscriptions, you have full access to a toolkit of resources that you can use to help students prepare for college readiness exams like the SAT, ACT, GED, ASVAB, HiSET, and more. We have a downloadable guide with implementation suggestions and ideas for suggested practice.
You can see the full list of subscriptions at your school by viewing the "
Account Information
" after logging in to the platform.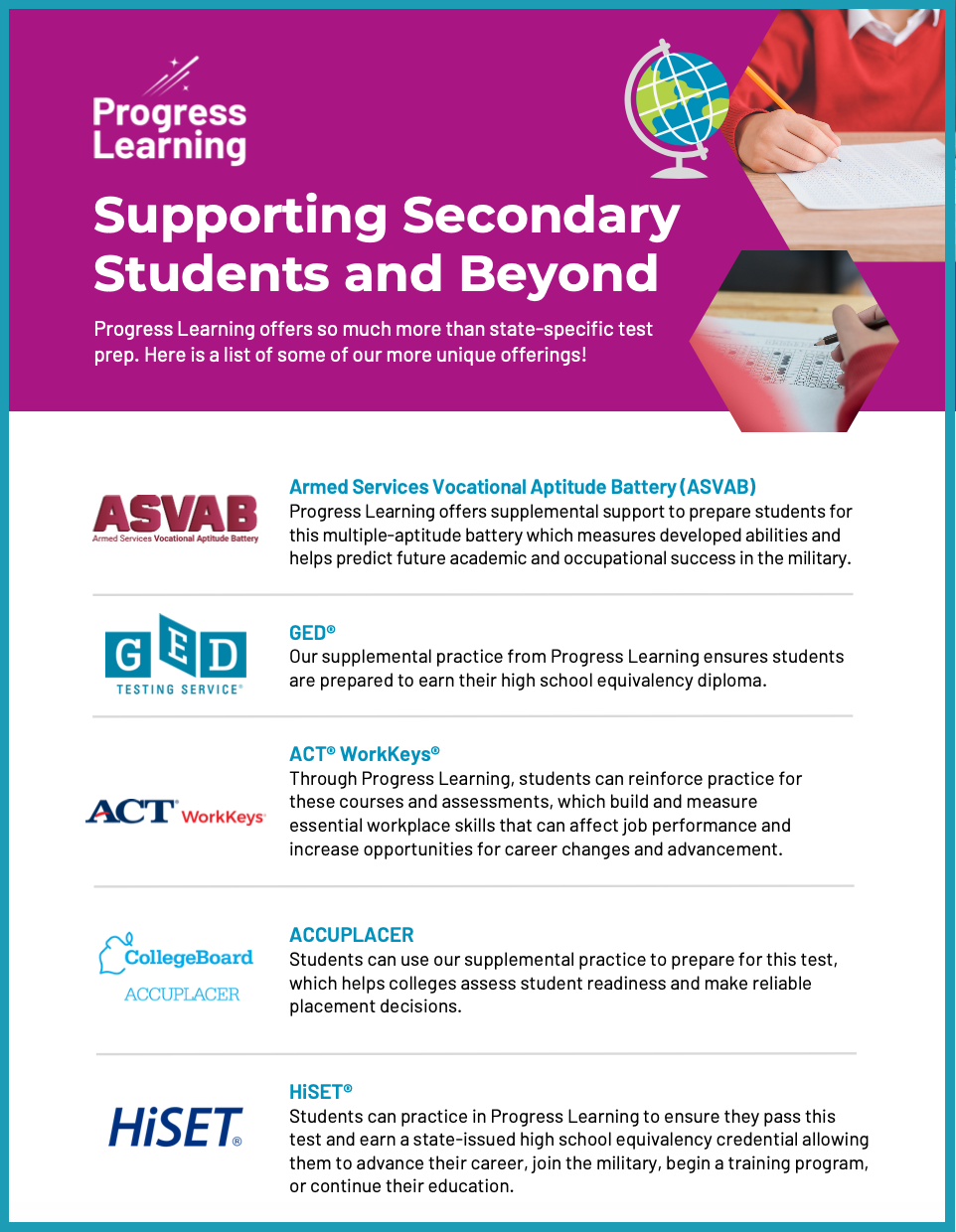 For more information, please also visit our Progress Learning blog article titled "Progress Learning and Horizon Education Have Teamed up to Make SAT and ACT Prep More Accessible for All"
---
---