How do I delete a student account?
 Go to the School Center tab and click User Management.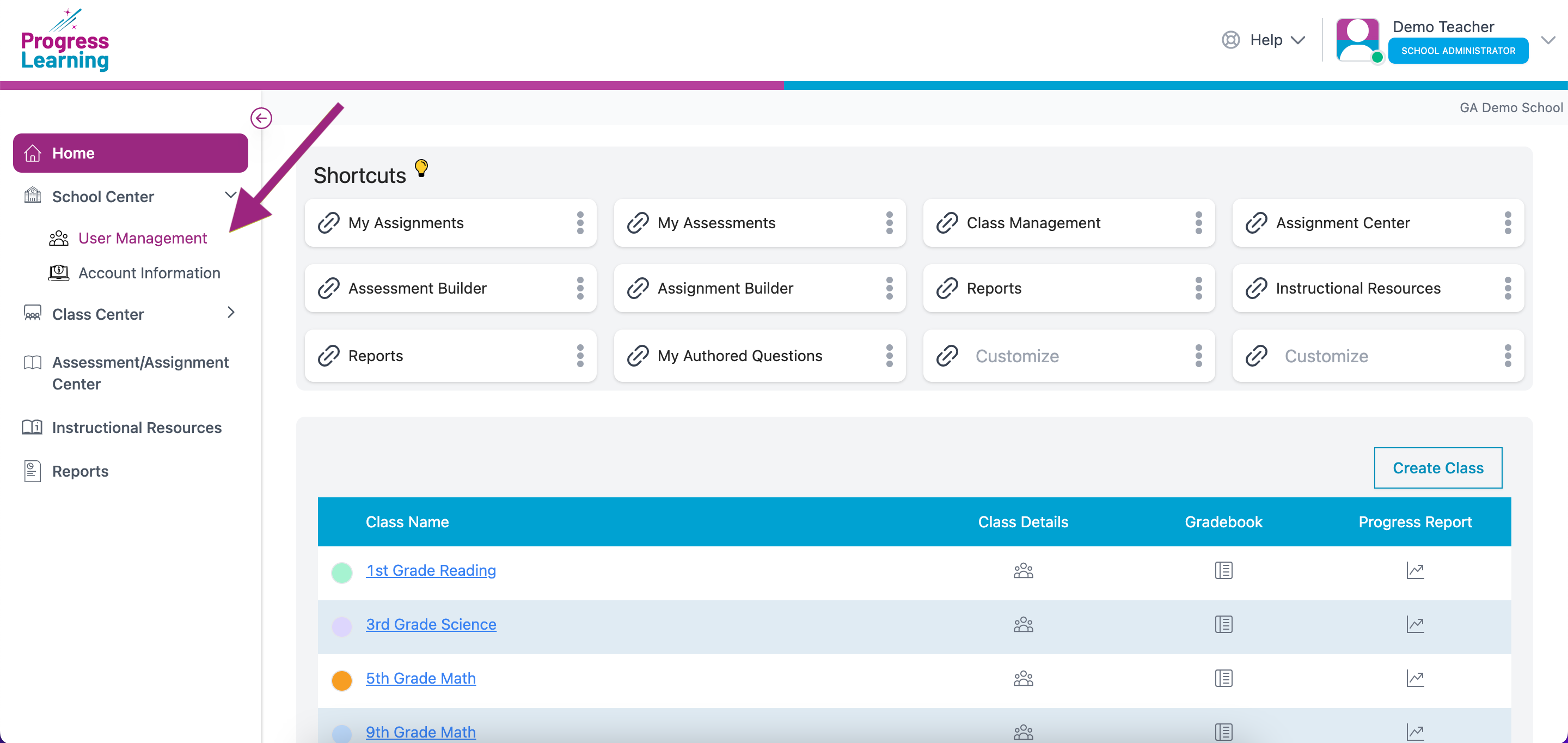 Click on the Manage Students tab, and filter out the student(s) you would like to delete by clicking the checkbox next to their name.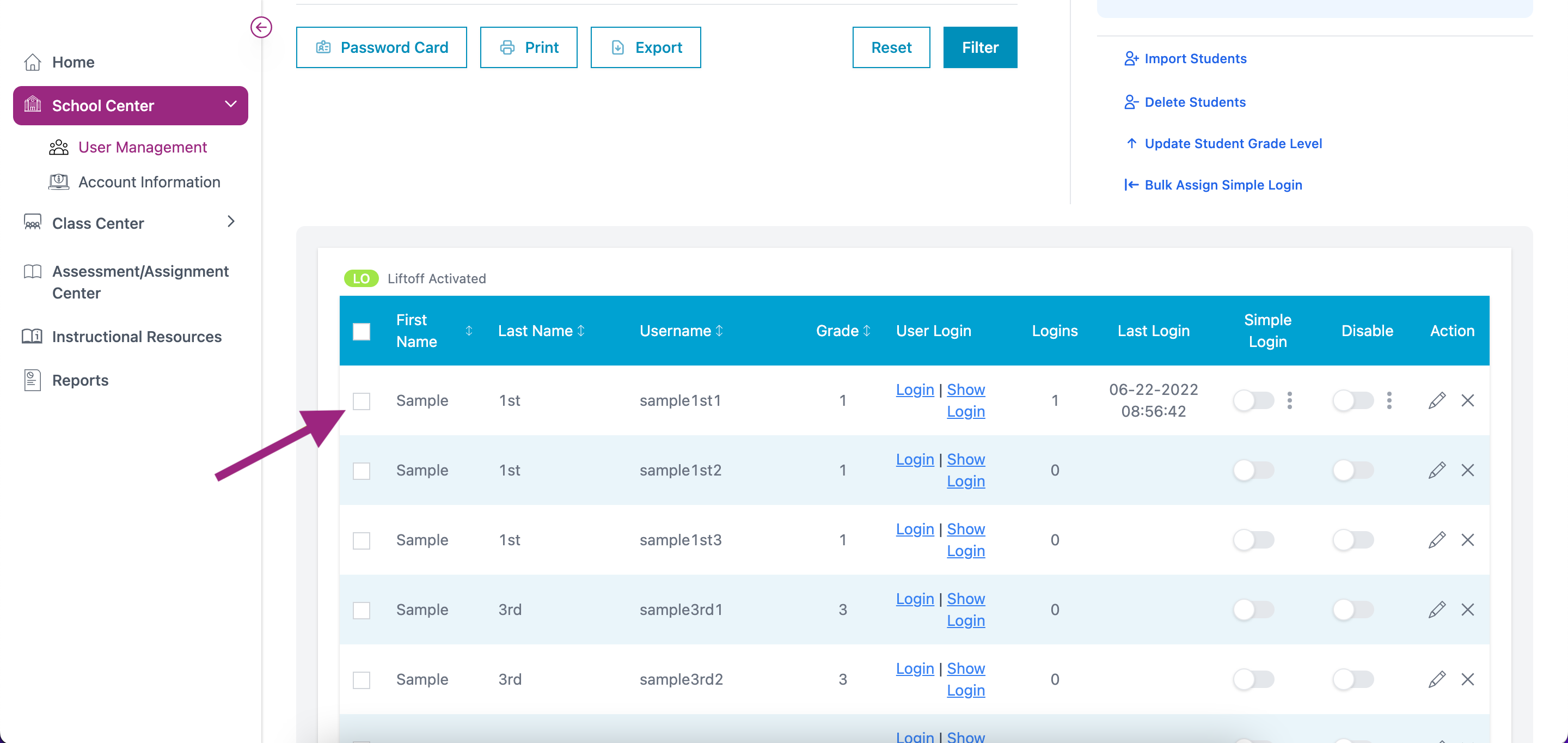 Navigate to the "Delete Students" button located on the right of the page to confirm that you would like to delete the student(s) account. All associated results for the student will also be deleted. Once you have selected all the students you wish to delete, you will see this message pop up in a small window; click "OK" to delete them.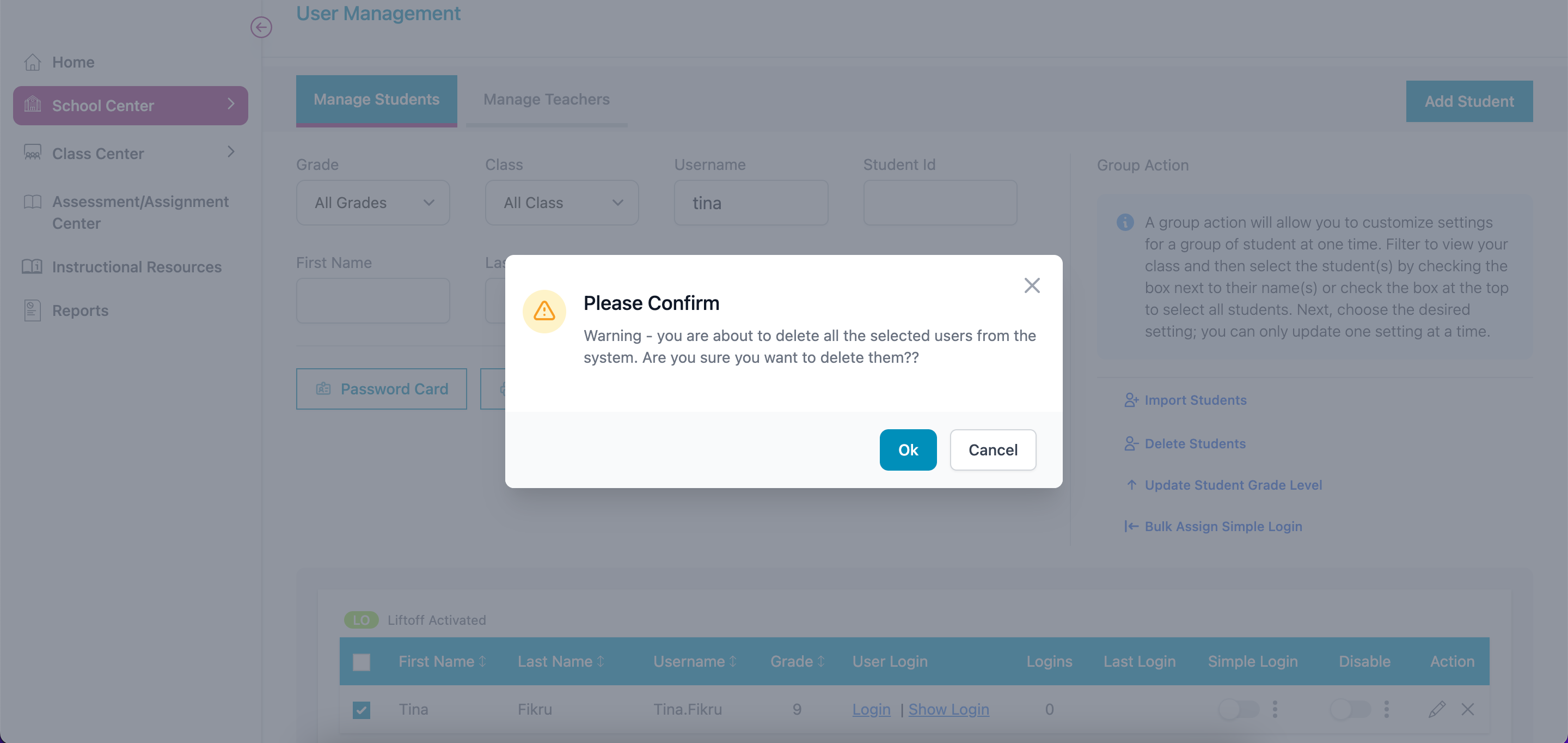 ---
---