How do my students log in?
Manual Login
To log into Progress Learning, your students will go to https://app.progresslearning.com/login, and use their username and password to access their account.
To learn how to give student's their login information, click here.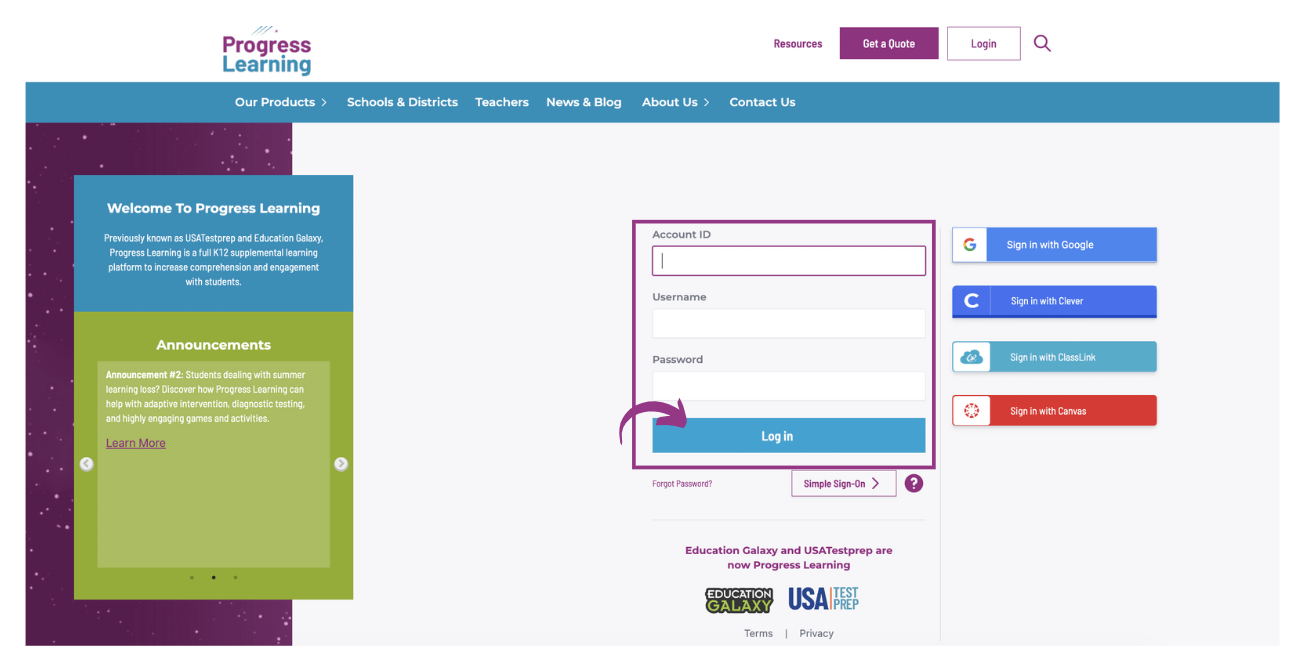 Simple Sign-On Login
If simple sign-on is enabled for K-1 students, they will log in by first clicking on the Simple Sign-On button. To learn more about the Simple Sign-On option, check out this article: Activate Simple Sign-On for K-1 Students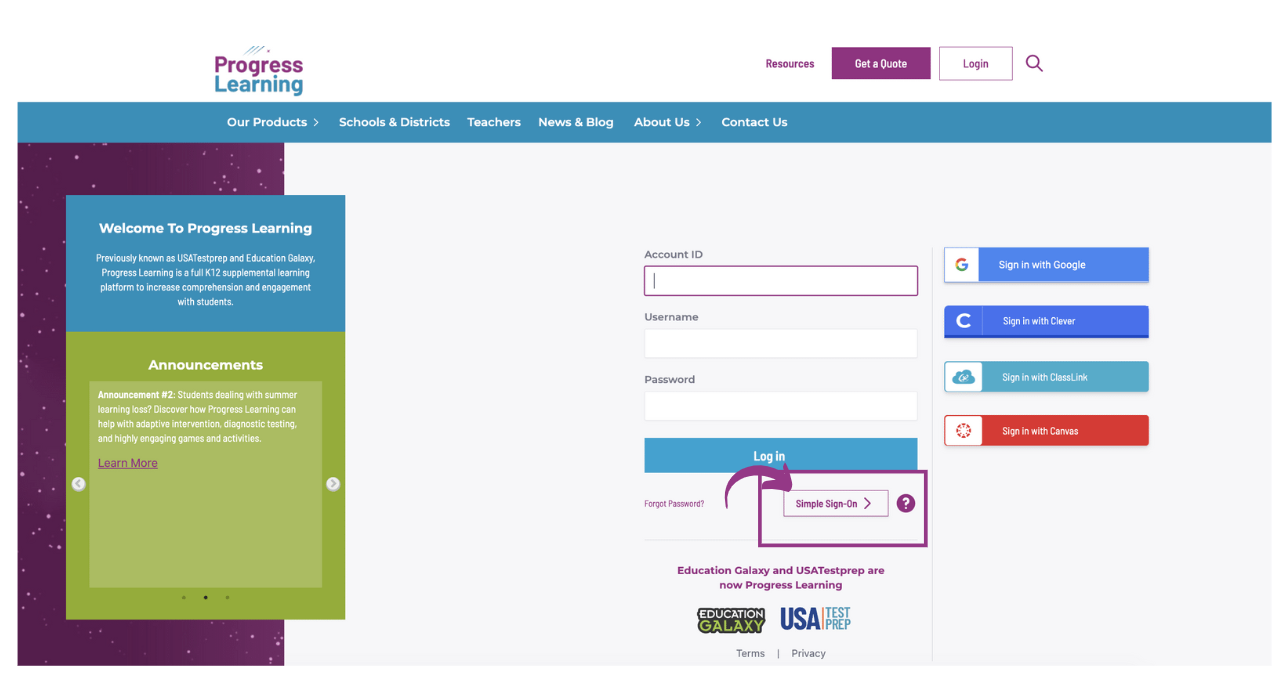 Clever/ClassLink Login
If Progress Learning is rostered through Classlink or Clever, students will not need a separate password for Progress Learning. They will log in through your campus portal and click on the Progress Learning logo on their dashboard to log into their account. To learn how to roster your classes with Clever or ClassLink, click here.
Students can also log in to their Clever/ClassLink portal from the Progress Learning login page. This will then redirect them to login through the Clever/ClassLink portal.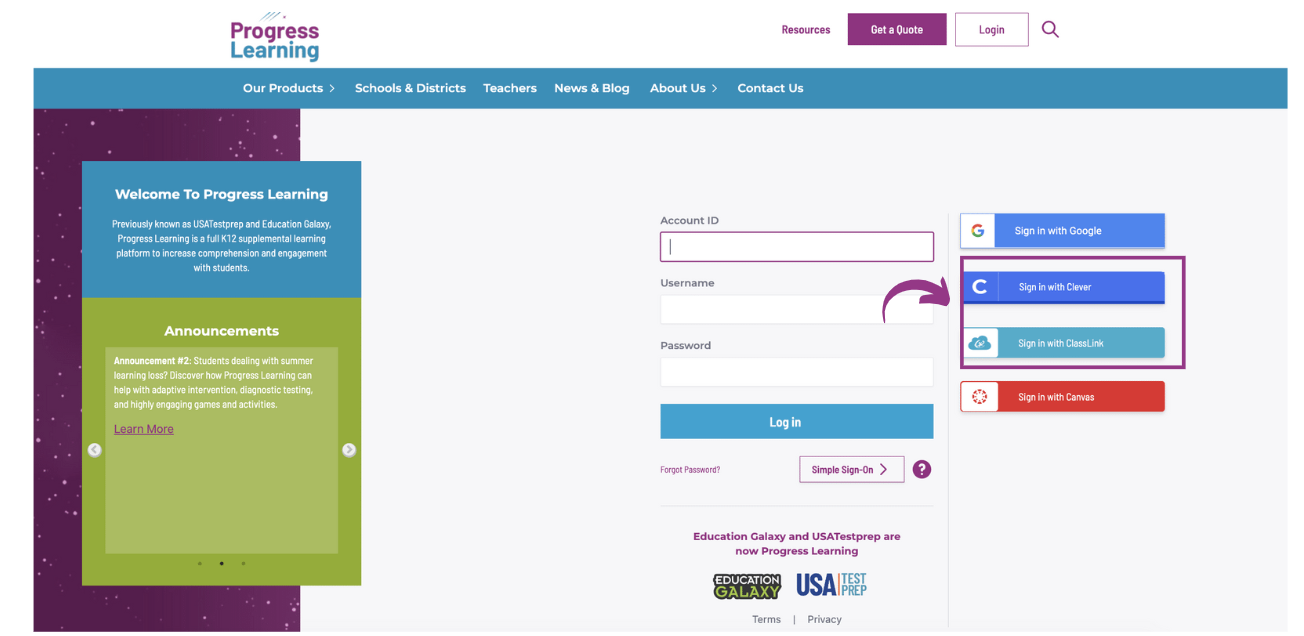 There is no student app for Progress Learning. We designed our program to be accessible for students on any device, so students must log in from 
https://app.progresslearning.com/login
Progress Learning can be used on any device that has access to a web browser (Chrome, Firefox, Safari, etc.).
---
---