How do I see what my students have done in Liftoff?
Teachers can use the Liftoff Activity Report to see the individual activities completed by students within Liftoff. Teachers can see details like scores and time spent. Teachers can even preview the questions that students have answered. To generate this report, follow these steps:
From the Teacher Dashboard, click on the "Reports" icon.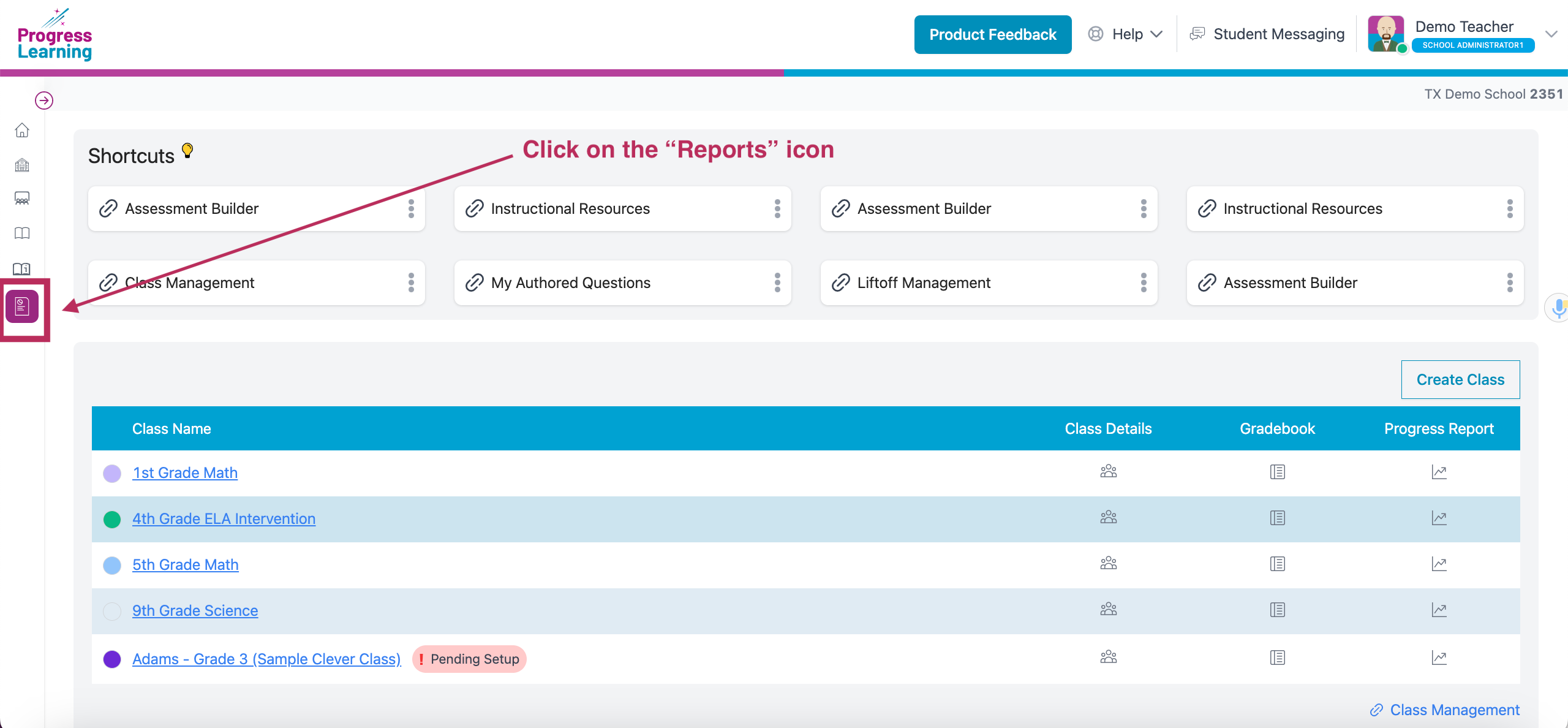 On the Reports screen, scroll down to the "Liftoff Reports" section and select "Liftoff Activity Report" by clicking "View Report".

Select your report filters and click "Run Report".
You have the option to filter the report by subject, class, grade level, student, activity, and date range. Clicking "Run Report" without selecting any filters will show all of the Liftoff Activity for the entire school. School Admins may be interested in running this type of activity report if they want to see school-wide data. This report is also exportable to excel.

To see only the Liftoff Diagnostics activity, select "Diagnostics" under "Activity" along with any other desired filters and click "Run Report".
The Liftoff Activity Report lists all of the activity that has been completed by students in Liftoff. The teacher can see the date and the time spent during each login session. The teacher can also see the number of questions completed and the student's scores. This report is exportable to excel by clicking the "Export" button.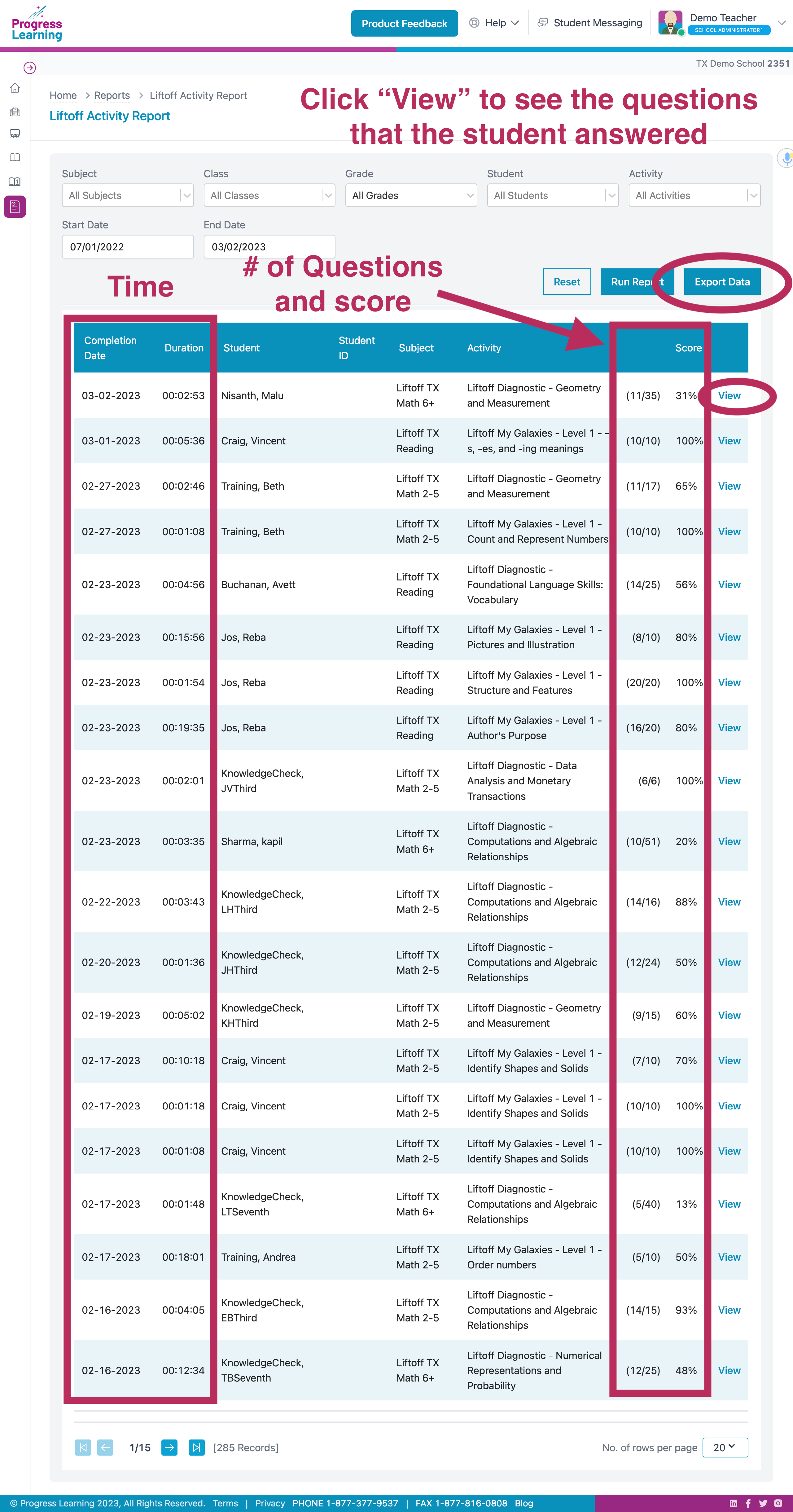 Tip: Click "View" next to any session and you can see the questions that the student answered and their detailed score report. (This is the same score report that the student sees in their Graded Work.)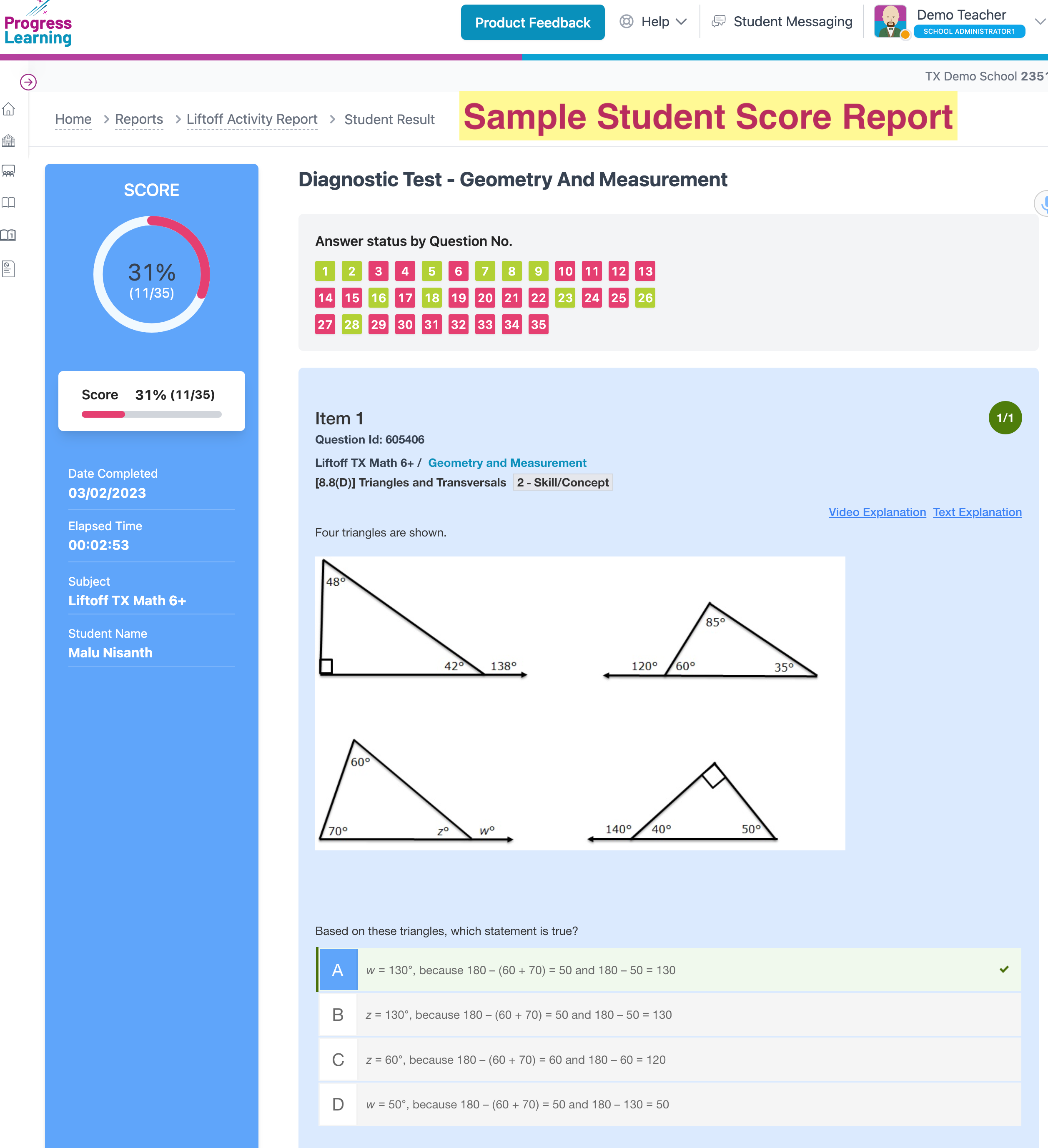 ---
---