How do I view the Session Activity Report for my district?
Step 1: Click "Reports" on your district dashboard.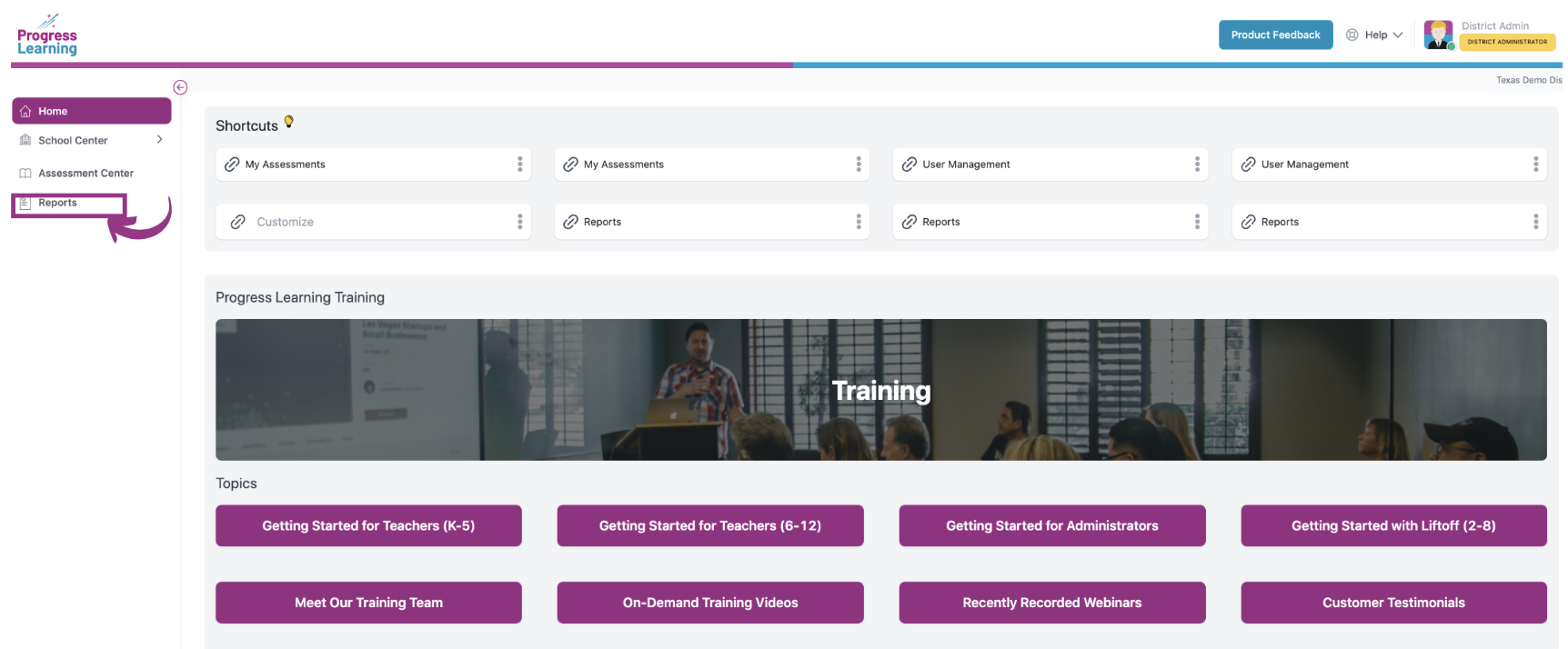 Step 2: Click the report for "Session Activity Report" under the "Progress Monitoring."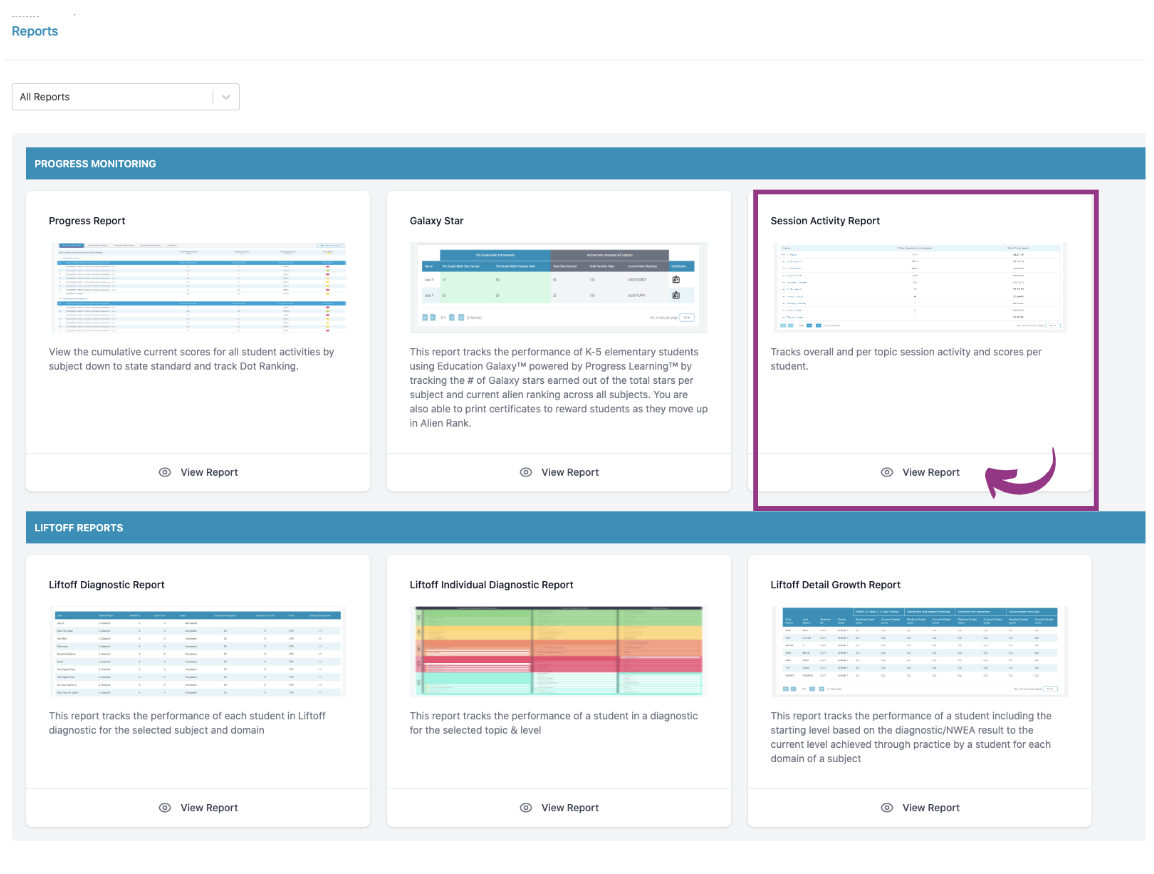 Step 3: You can filter the school, class, student, type of activity, subject, and date range. You will then see a roster of all students from a specific teacher's class at the campus with overall "Total Questions Answered" and "Total Time Spent."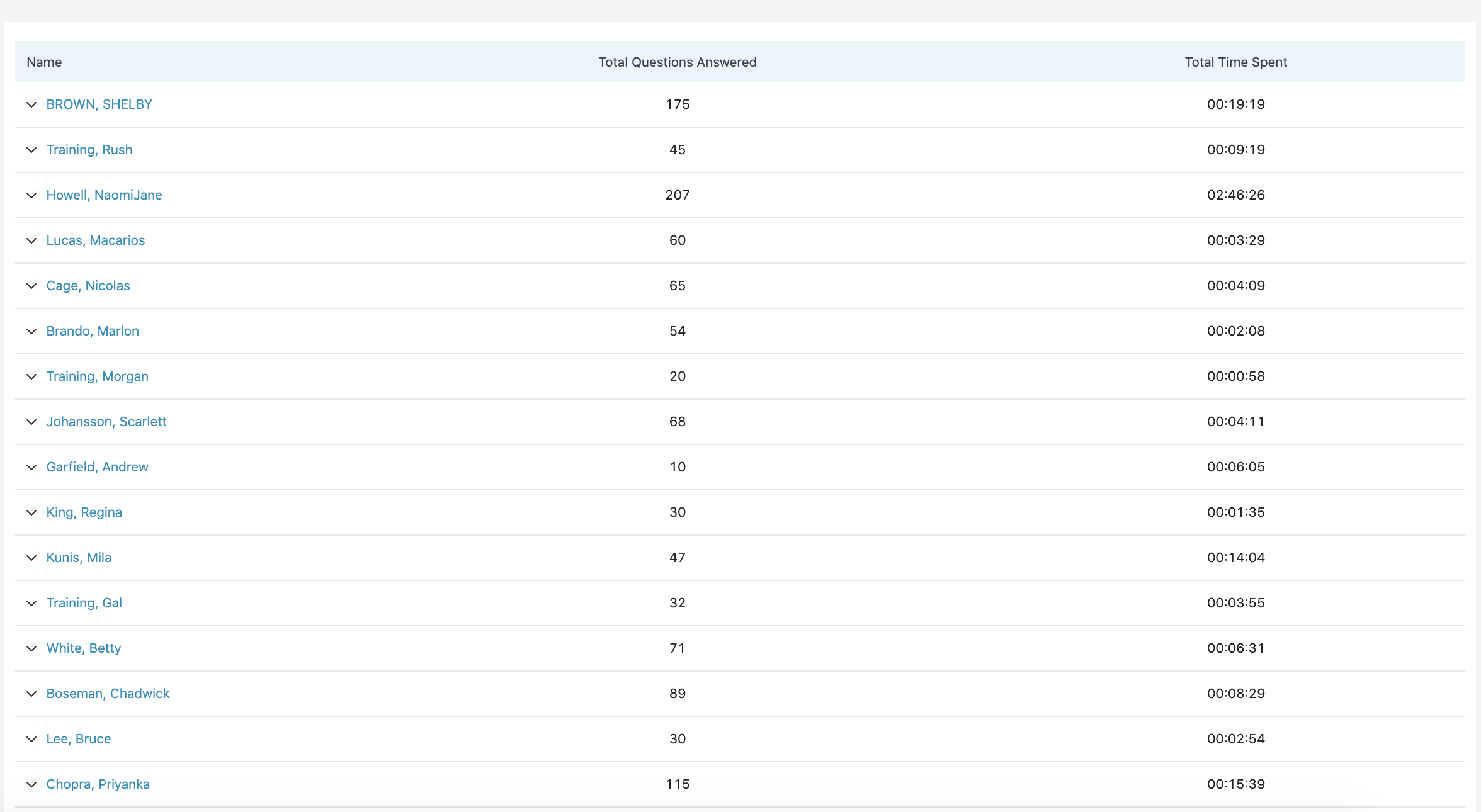 Note: Filter "Type" on the "Session Activity Report" to see specific usage and activity data for a diagnostic in Progress Learning or Liftoff. You can also filter for the individual practice areas of the platform like "Assignments," "Study Plan," "Skill Practice," "Assessment," and Liftoff "My Galaxies."
Step 4: To view individual information for each teacher's class with student usage and activity, you can click on a student's name from a class, and it will expand their usage/activity details.
Here you can then find a breakdown of their subject, standard practiced, the activity type completed for that specific subject/standard, and the date it was practiced with the "Time Spent," "Total Questions Answered," and "Total Questions Correct." It will also show the "Session Score."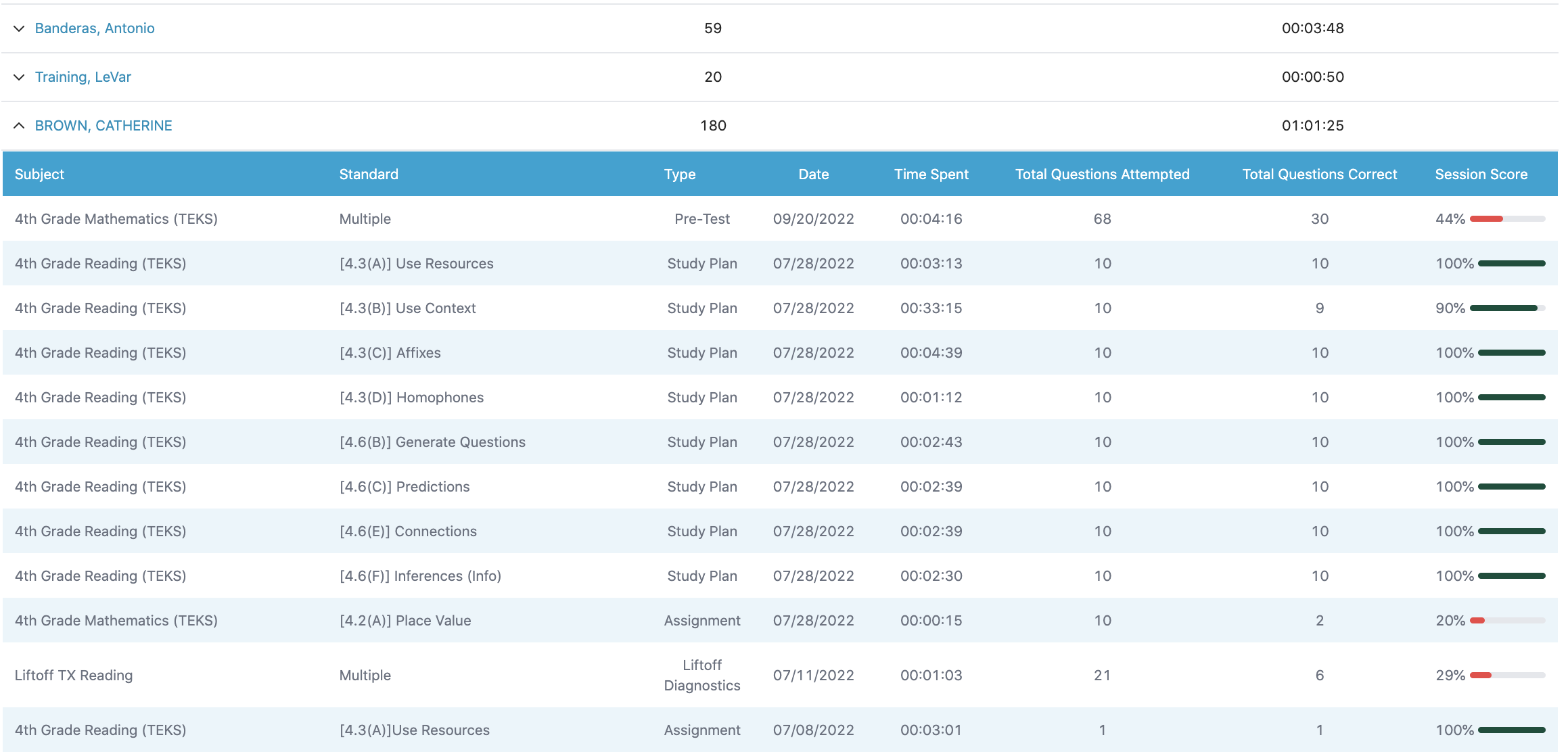 ---
---