How do Admins View Assessment Results?
The easiest place for Admins to see student scores and other data from completed assessments is to view the Assessment Results Report.
From your home screen, click on the "Reports" icon in the navigation menu on the left side of the screen.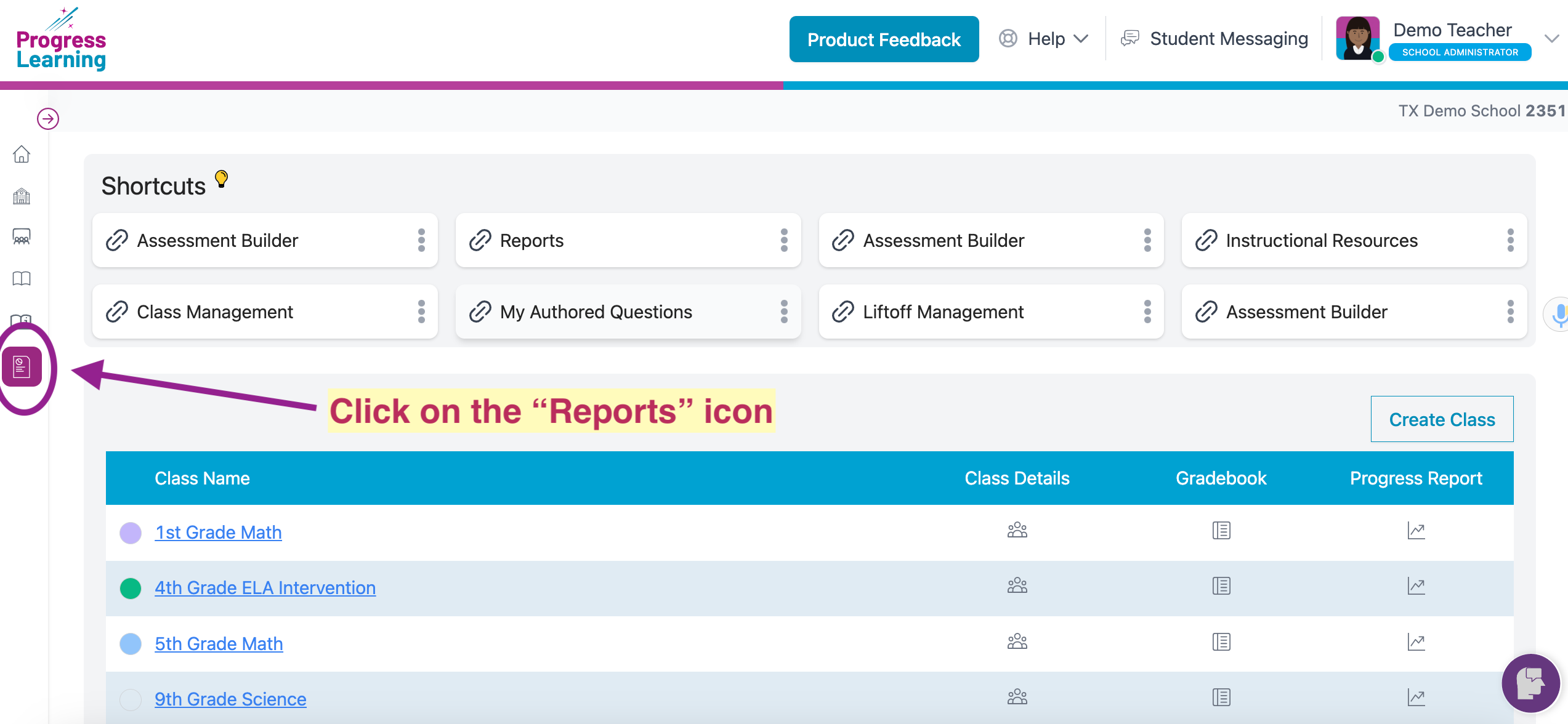 Click on the "Assessment Results Report" tile.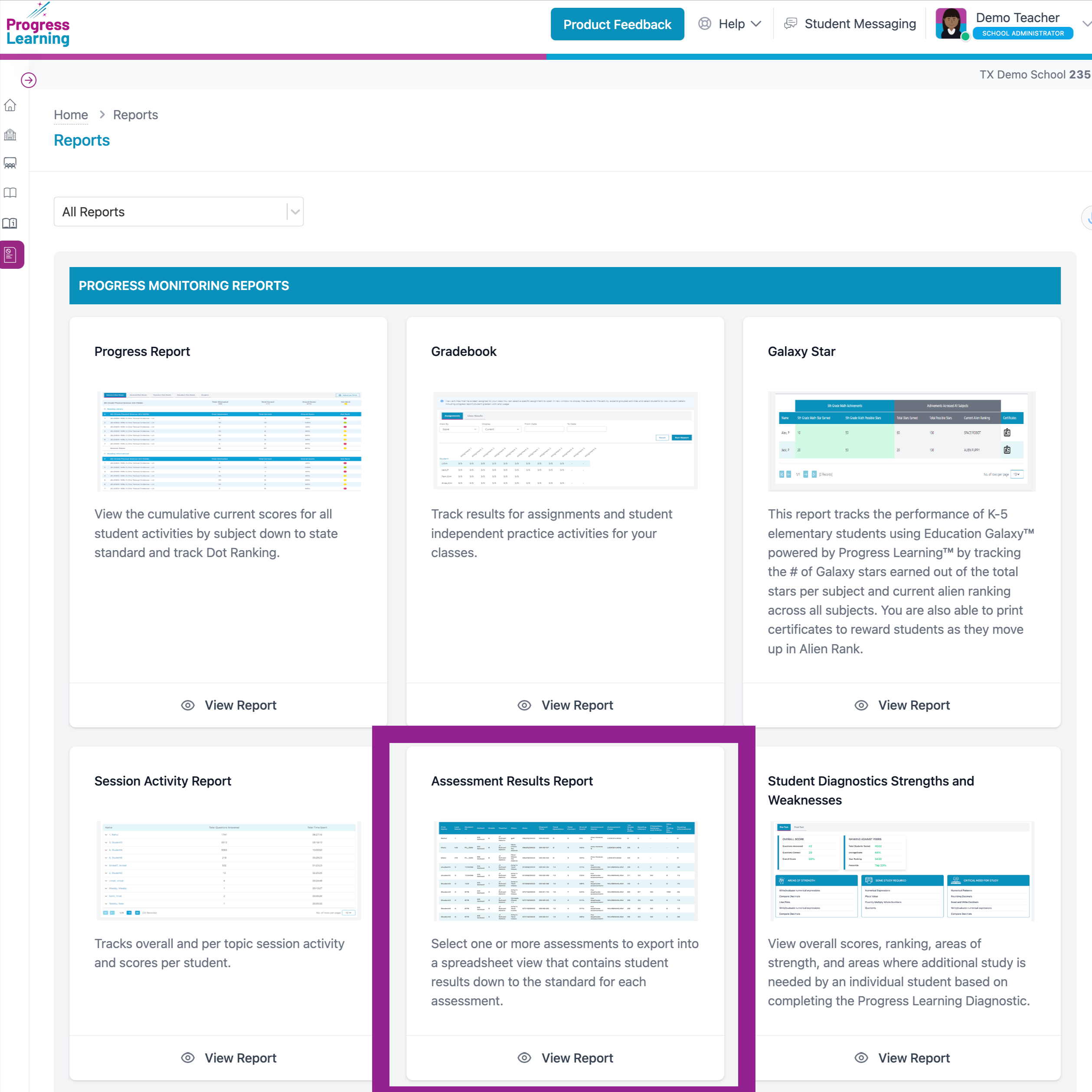 Select a subject in the "Subject" drop-down menu. The names of all of the assessments that have been given in that subject area will appear in the "Assessment" drop-down menu. Click the arrow and scroll to choose the assessment that you'd like to see.
You can select more than one assessment to view. The results for each one will appear in separate tabs.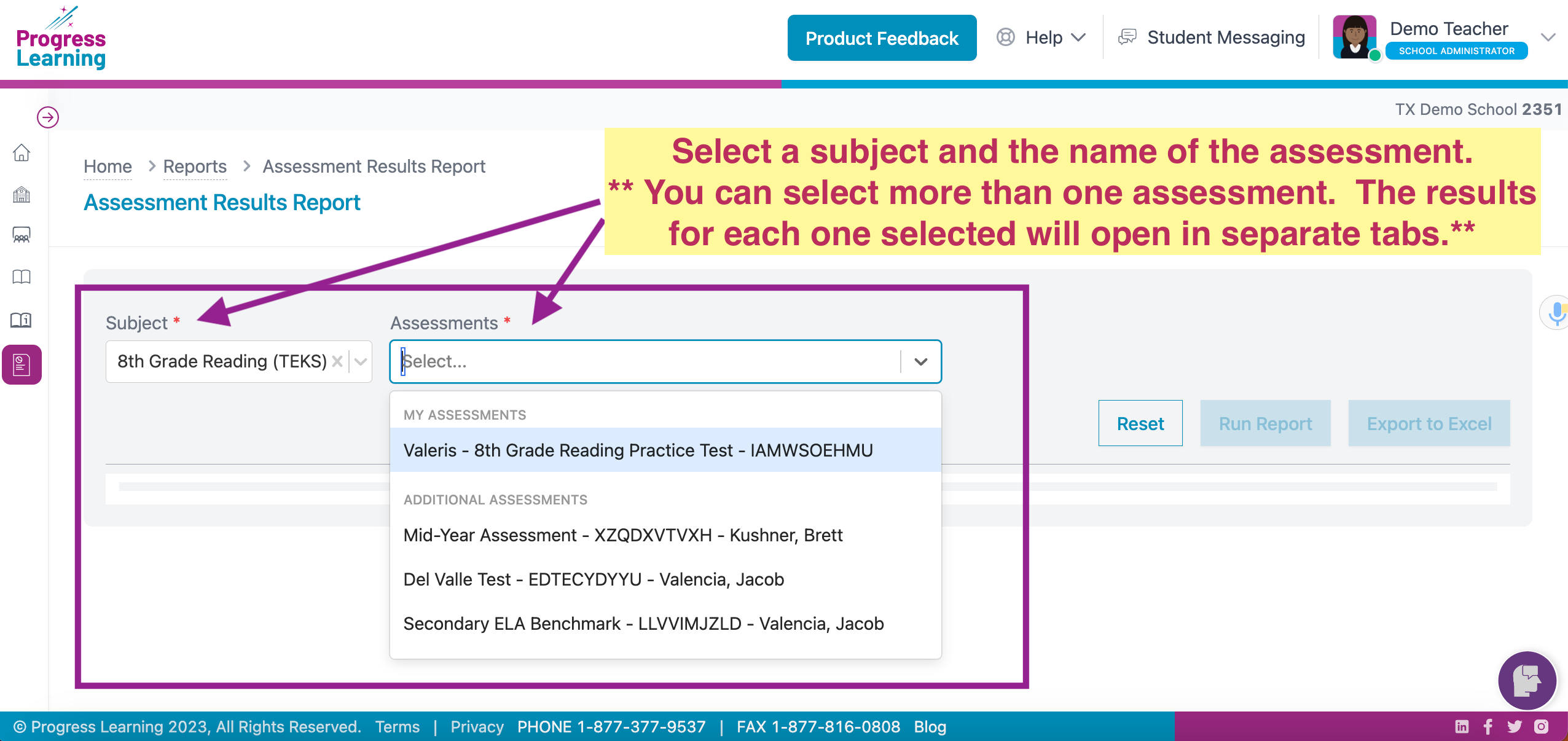 Click "Run Report".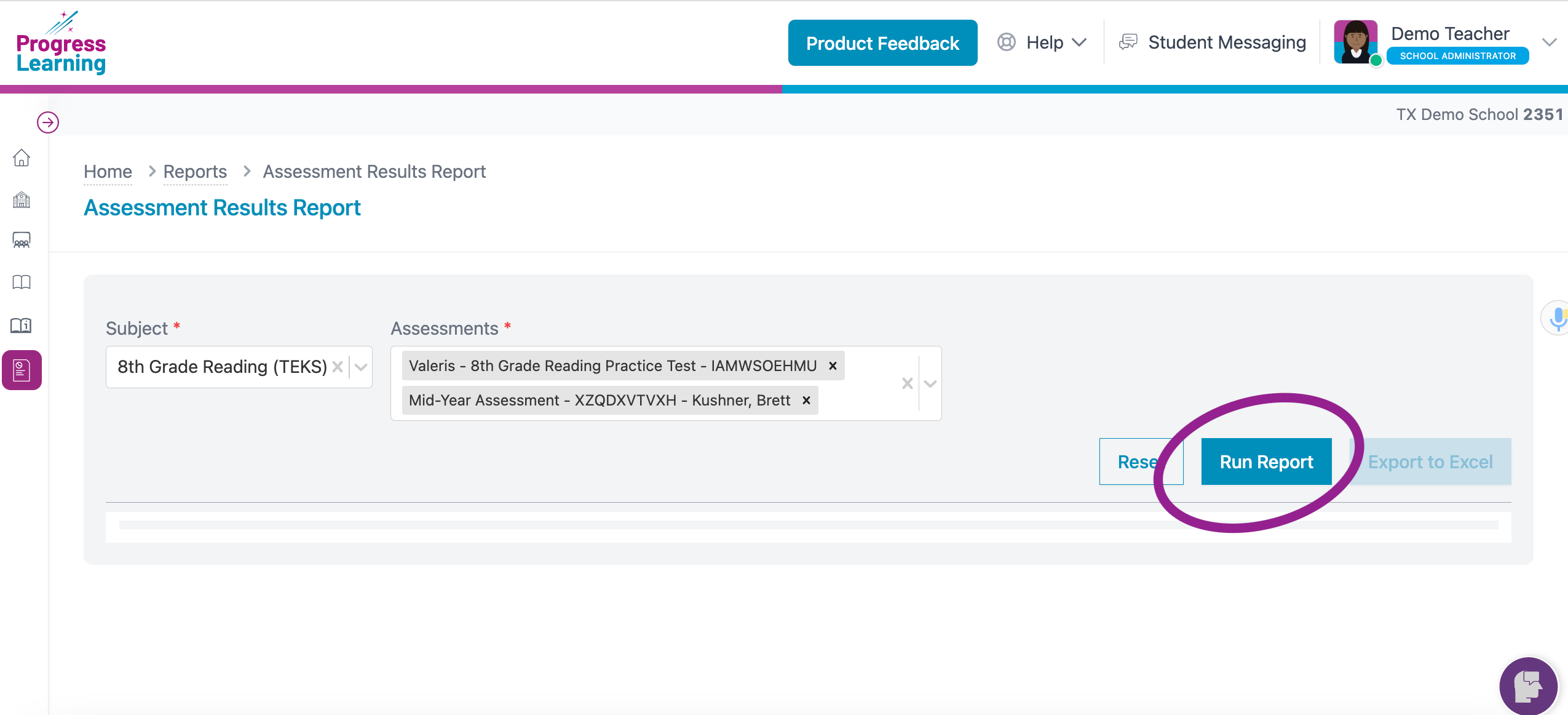 The report will load.
The report can be exported to Excel
The results for each assessment selected will appear on a separate tab.
You can scroll to the left or to the right to see more columns in the report.
---
---