What Instructional Resources are available in Progress Learning?
Step 1: From your homepage, go to the Instructional Resources menu and select a subject area.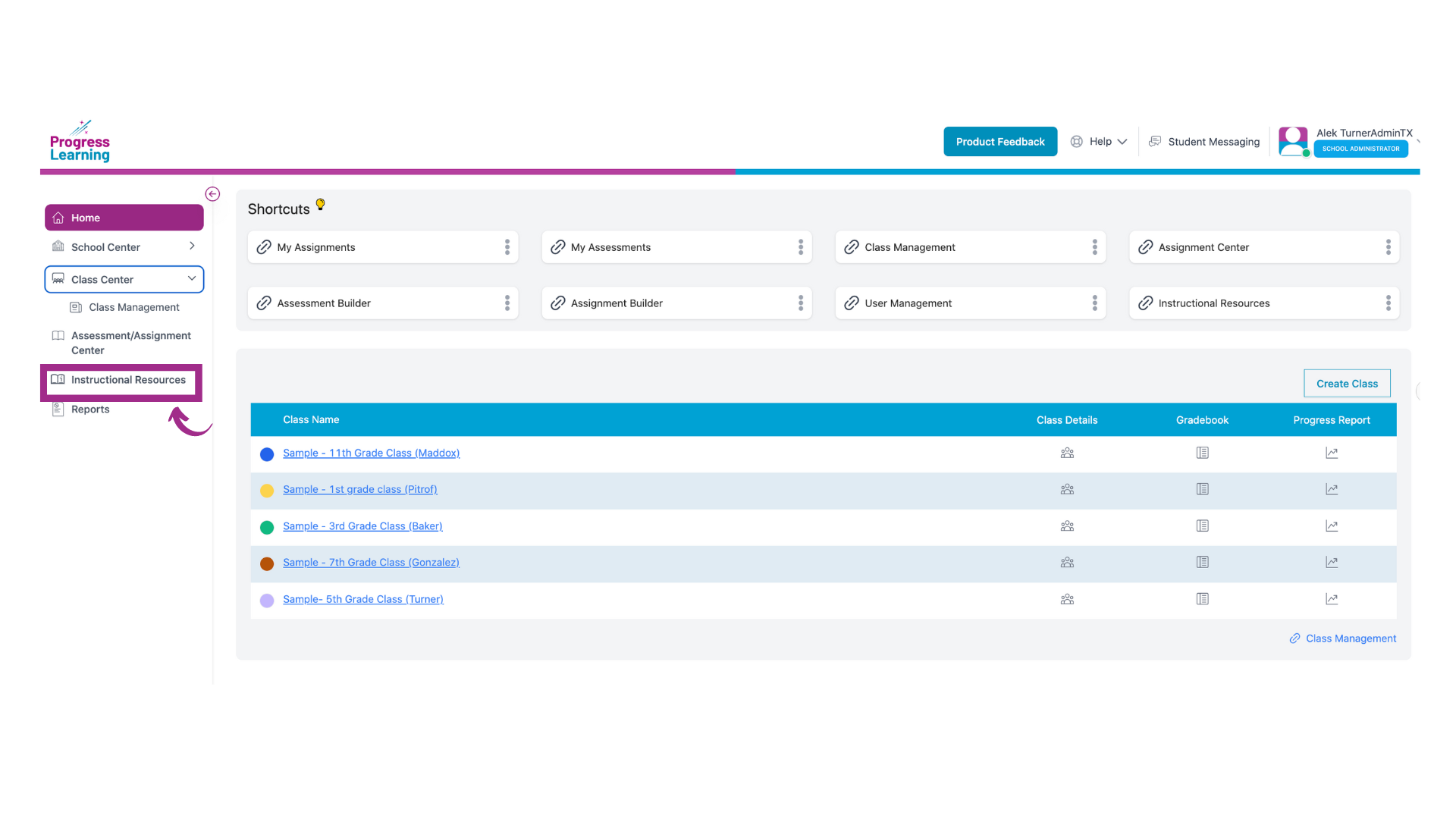 Step 2: To search Instructional Resources, select the content area and grade level standard.
The only subjects that you will see listed under Instructional Resources are the ones that your school currently subscribes to.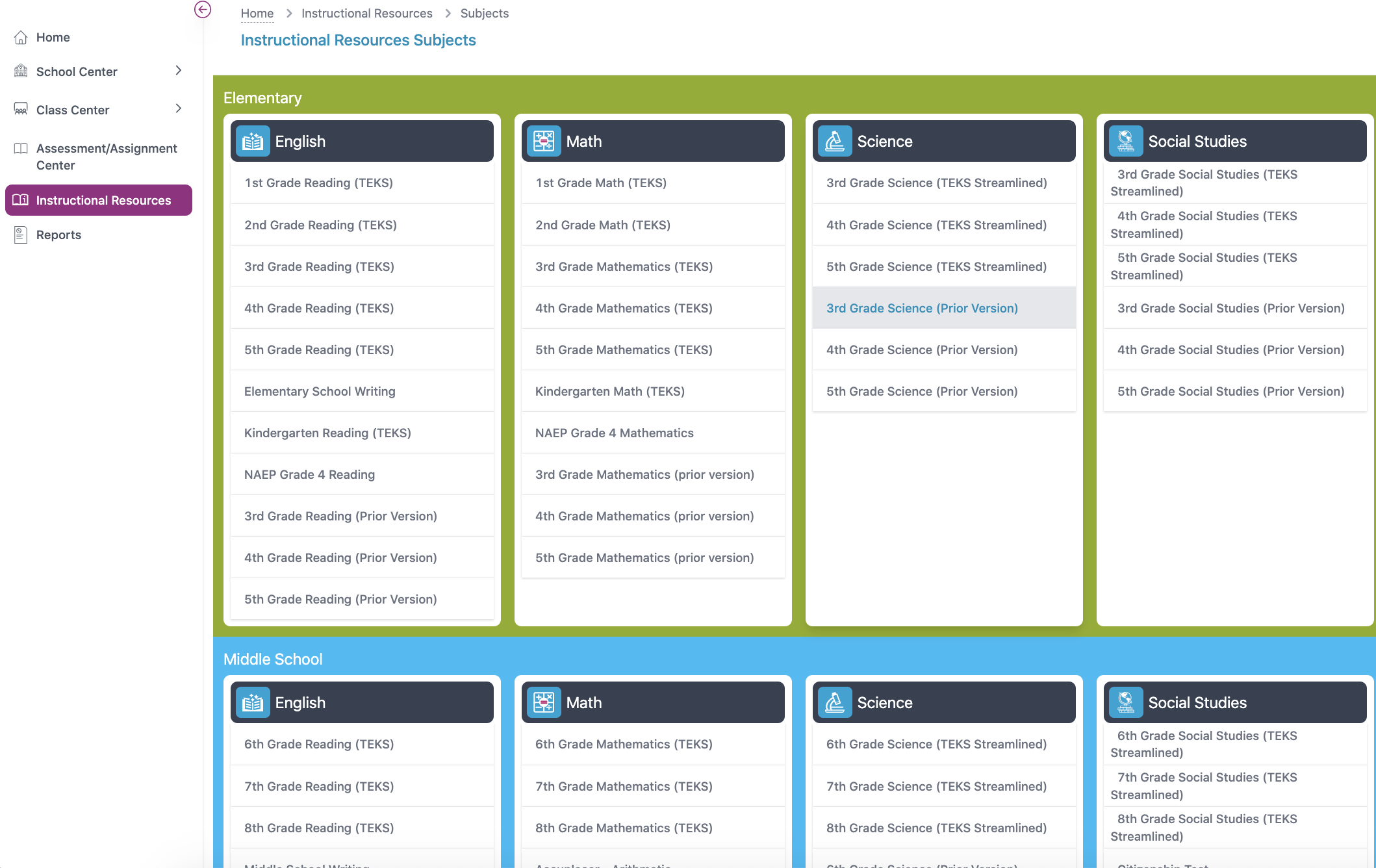 Step 3: Here, you can select which Instructional Resource you would like to use with your class: Bell Ringer or Class Activities.
The Bell Ringer resources can easily be incorporated into your daily lesson plans since students do not need their own devices to follow along. To learn more about Bell Ringers, click here.
The Class Activities are printable resources, which are helpful as substitute lesson plans, stations, and remediation/enrichment activities. To learn more about Class Activities, click here.
The Videos are a library of short videos with a few correlated questions that can easily be used for whole group instruction. To learn more about Videos, click here.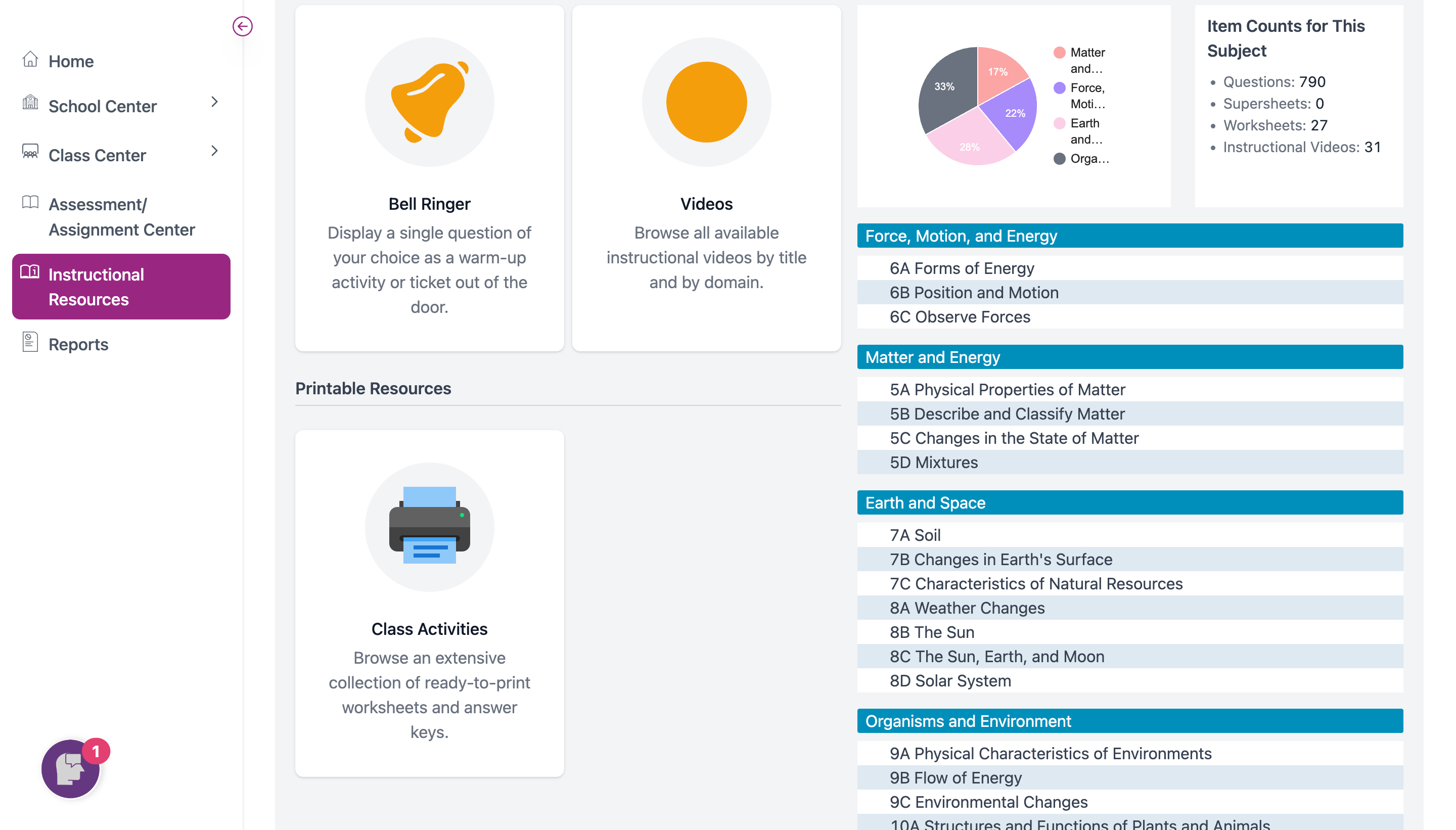 Supersheets is an additional printable resource that is available in certain states. Teachers use Supersheets to generate pre-built, printable worksheets for students in grades 2-8.
For more information about Supersheets and to see the current list of states with access, please
click here.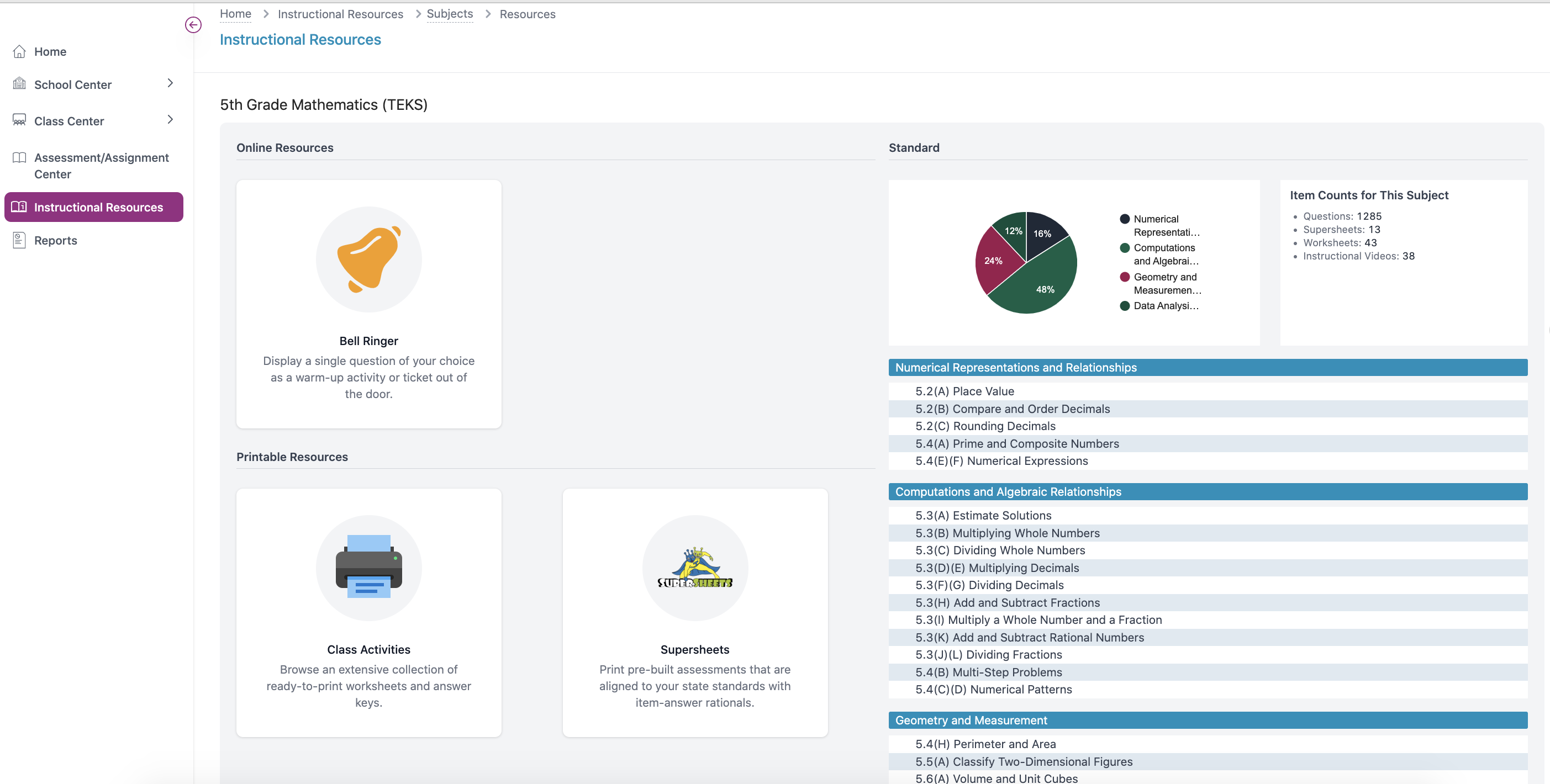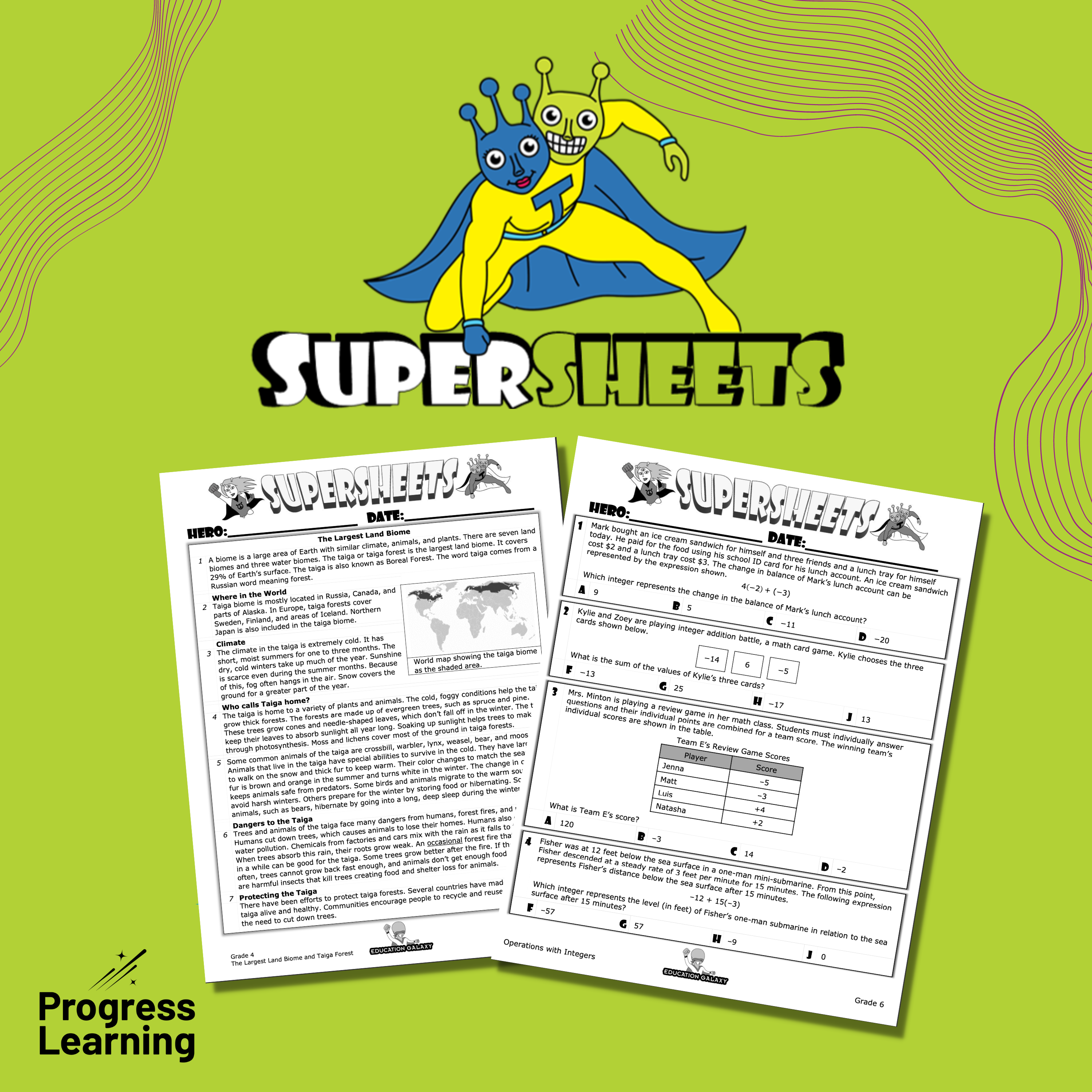 ---
---