How do students earn tokens in Progress Learning?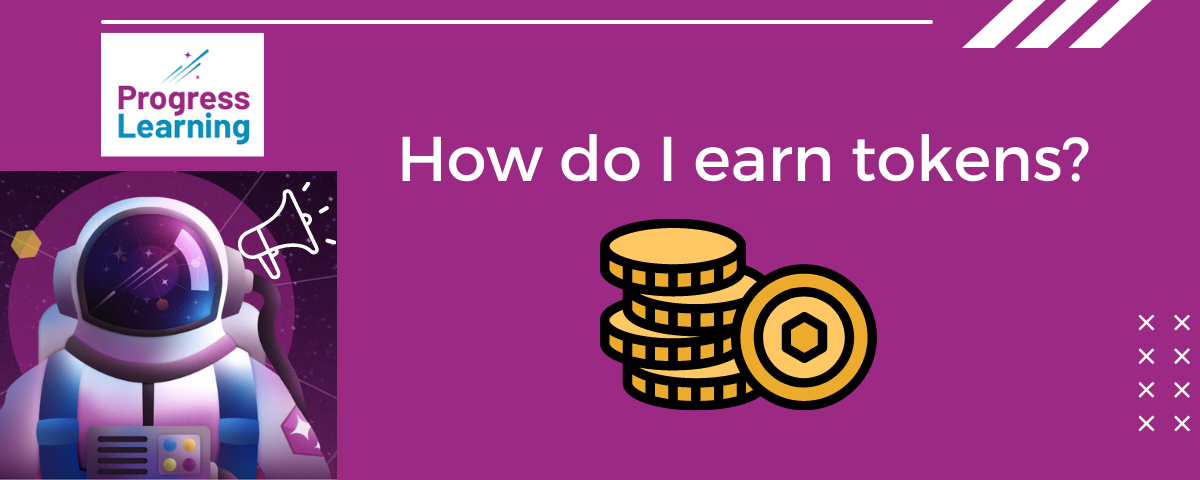 Middle School and High School Students (grades 6-12) can earn tokens for the work completed in Progress Learning and you can use the tokens to play games in the Student Arcade.
Complete your work and you can earn from 1 to 3 tokens based on your scores! Always try to do your best!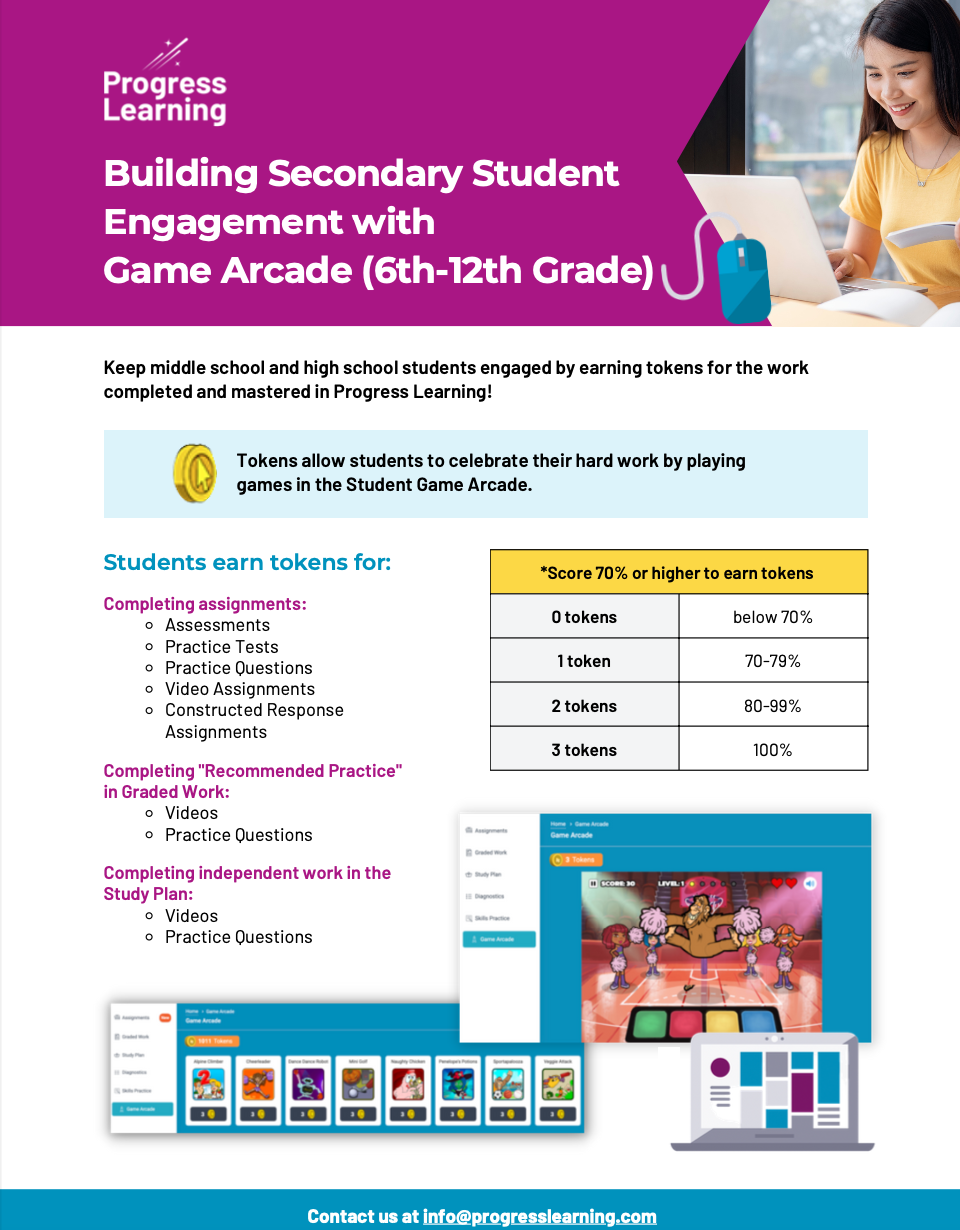 ---
---