Where can I find the standard code with the assessment export?
Step 1: Go to the "Assessment/Assignment Center" from your dashboard.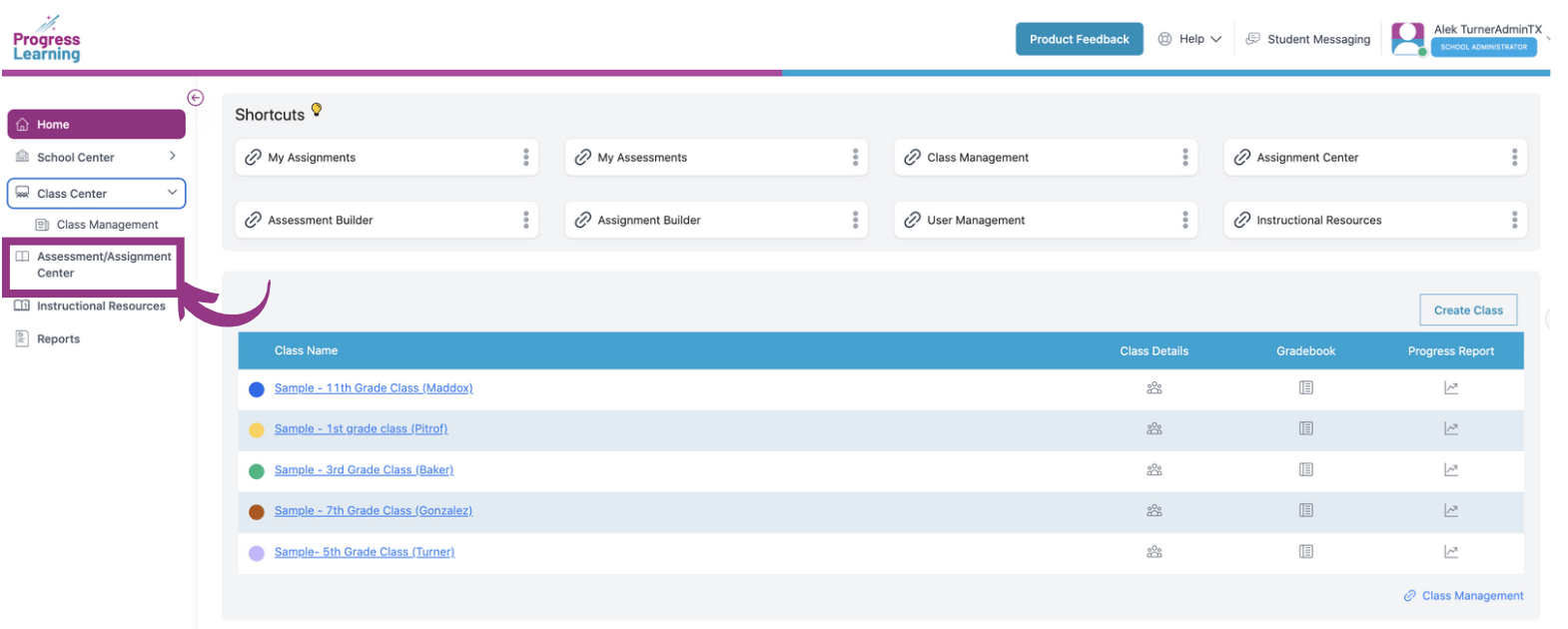 Step 2: Click "My Assessments."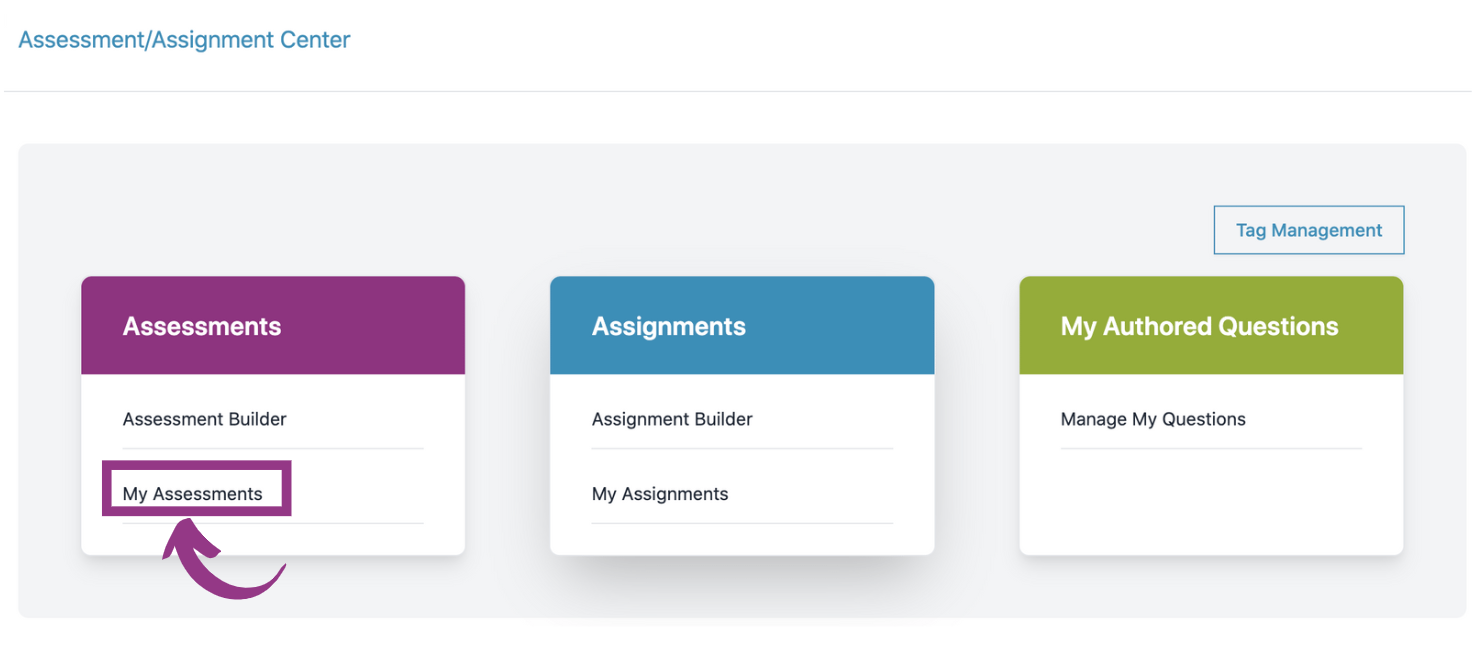 Step 3: Click the lines under the column "Action." Then click "Export Results."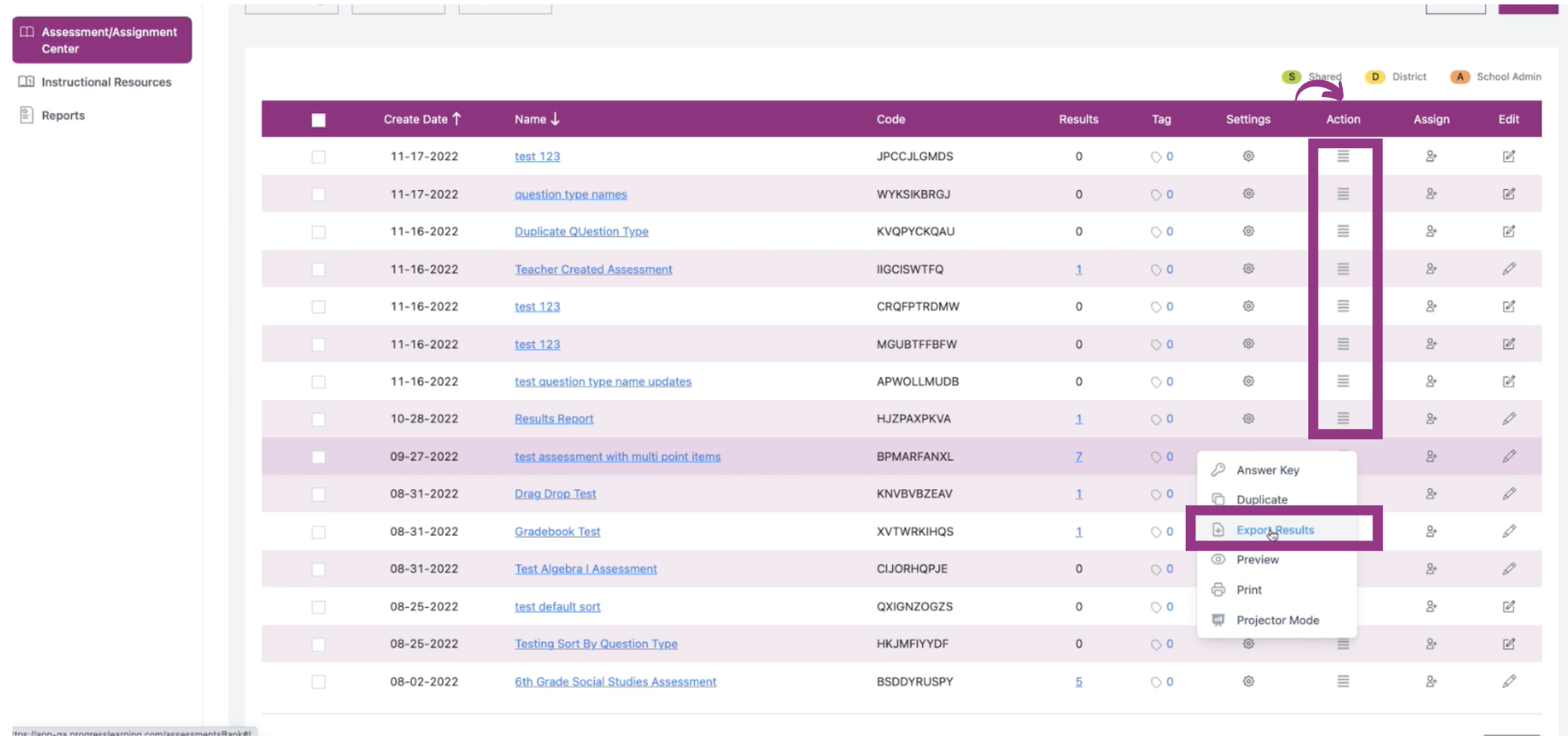 Step 4: When the assessment results export to an Excel spreadsheet, you can view the Standard Code with the results to do data analysis at the standard level.

---
---