How do I create a BOY (Beginning-of-year) assessment?
At the beginning of the year, use Progress Learning to create a Beginning-of-Year (BOY) assessment to diagnose any learning gaps from the "summer slide".
Option #1: In the Assessment Builder, use the "Progress Learning Will Select the Questions" feature to quickly create a summative assessment that can also be used as a diagnostic. The platform will randomly select questions to create an assessment that is similar to your state test.
This option is available for every state, grade level, and subject area.
From the main teacher dashboard, click on the "Assessment/Assignment Center" icon in the navigation menu on the left side of the screen.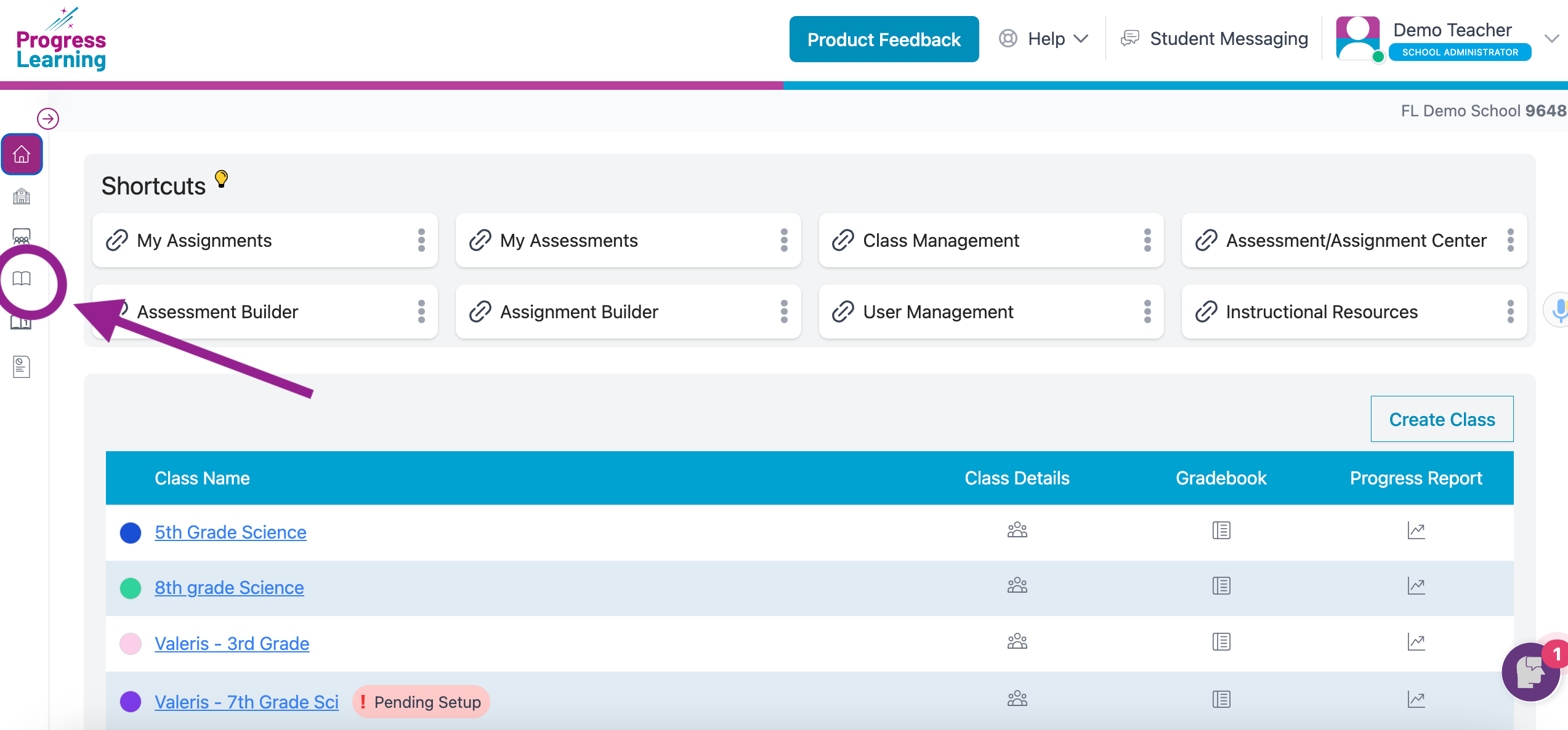 In the "Assessments" box, select the type of assessment that you would like to create.
For Admins creating a school-wide assessment: Click on the "Assessment Builder - School Assessment" link. (Note: Only staff members with Admin. privileges will see this link on their screens.)
For teachers creating a class assessment: Click on the "Assessment Builder - Class Assessment" link. (Note: Teachers can choose to share this assessment and make it a common assessment later on in "Settings".)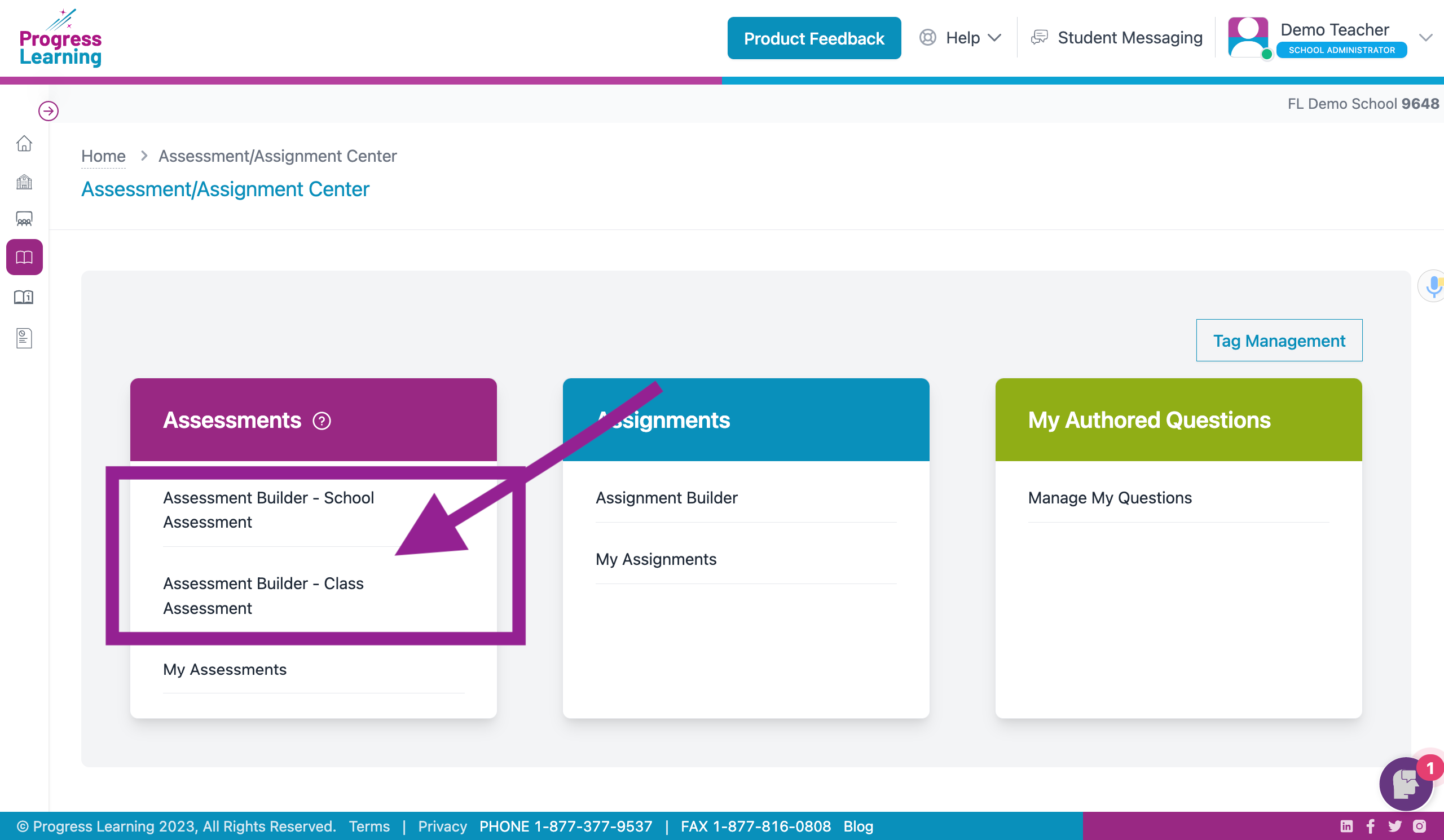 On the "Settings" tab, give your assessment a name, choose a subject, and select your preferred assessment settings. Then, click "Save and Continue".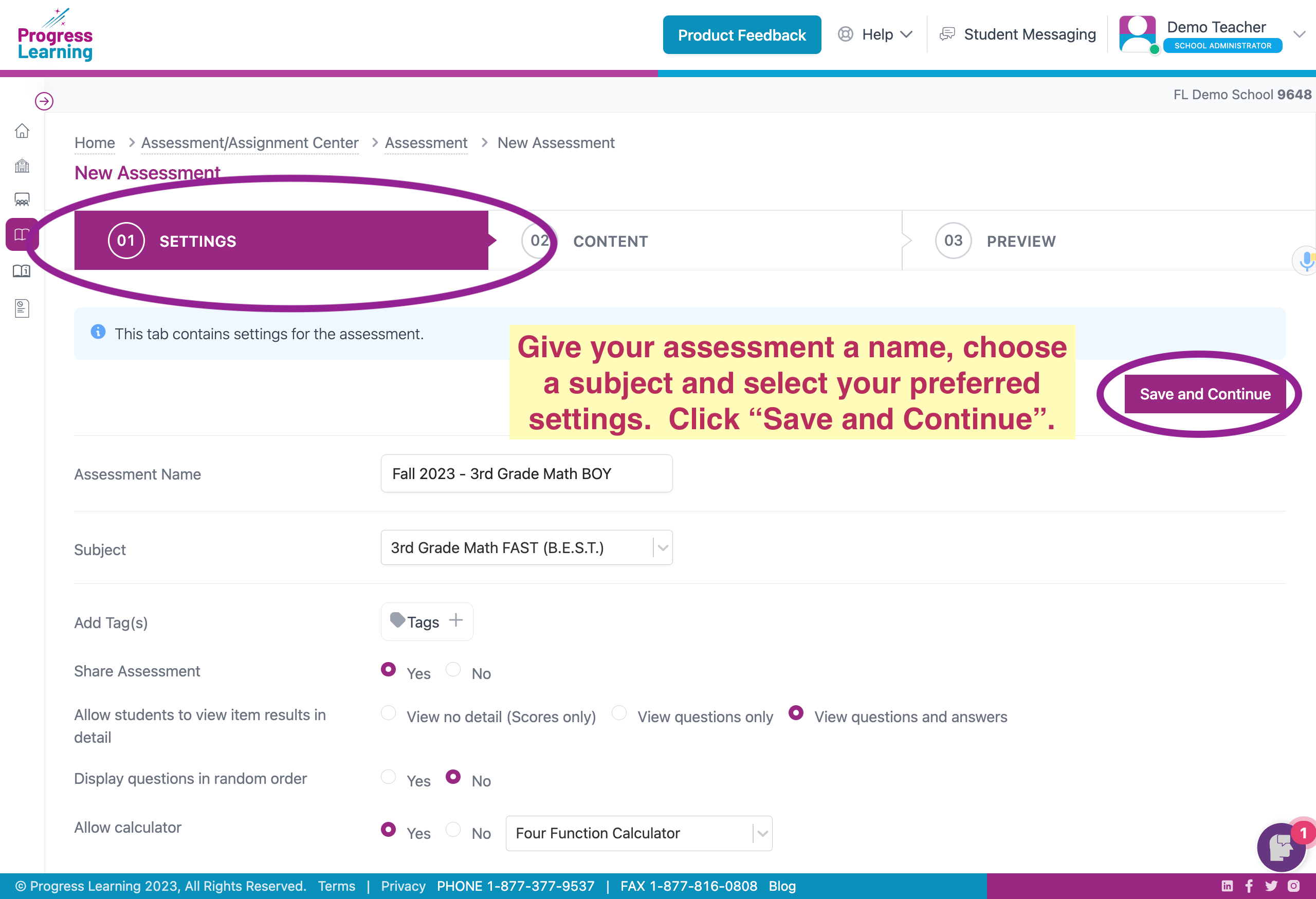 On the "Content" tab, click on "Progress Learning will select the questions"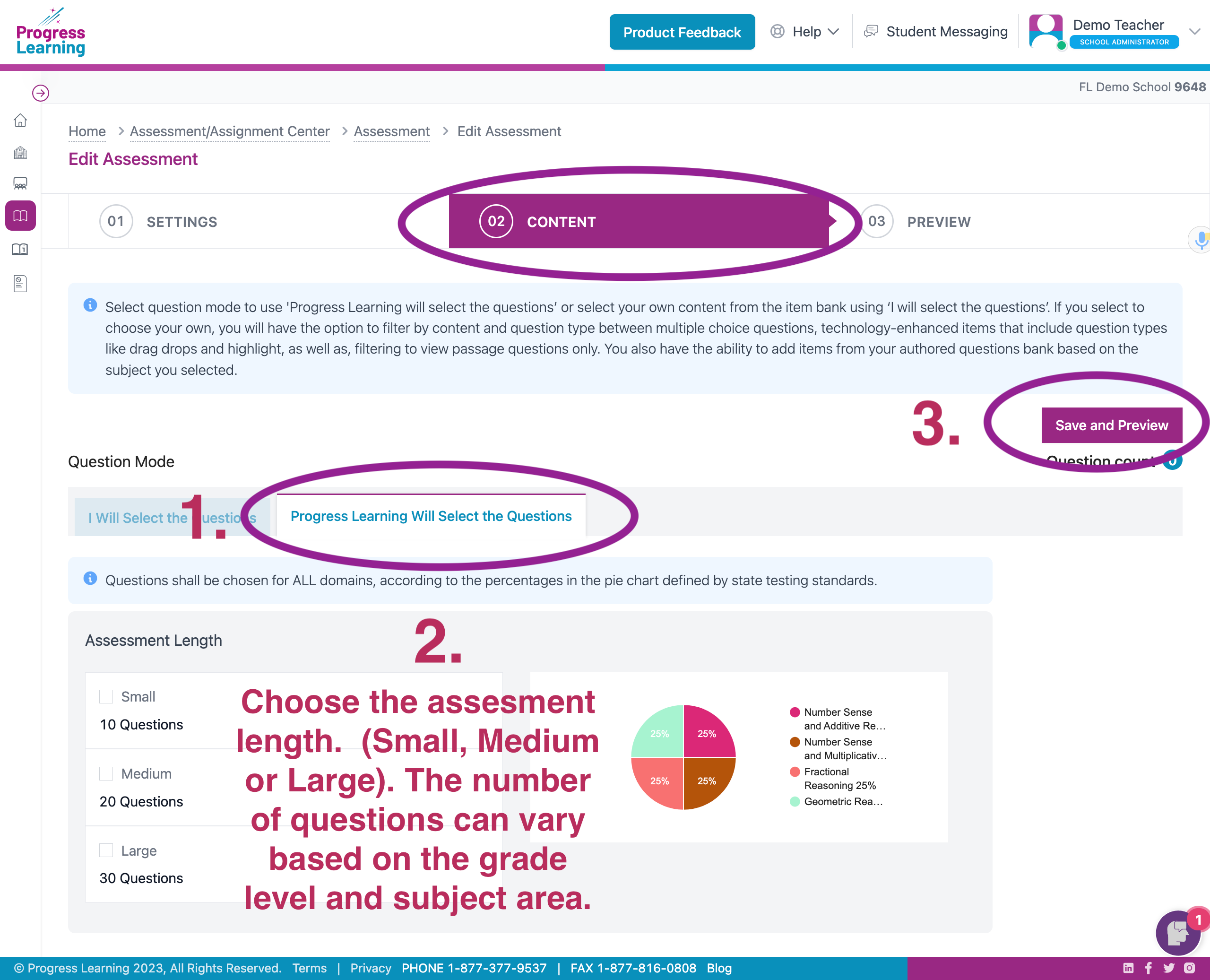 On the "Preview" tab, use "Save Assessment" to save for later or "Save and Assign" to assign to students now.
Note: The "View as Student/Replace" link next to each question allows you to preview the questions before saving your assessment. You can use the "Replace with similar question" feature to switch out questions that you don't want for a similar question.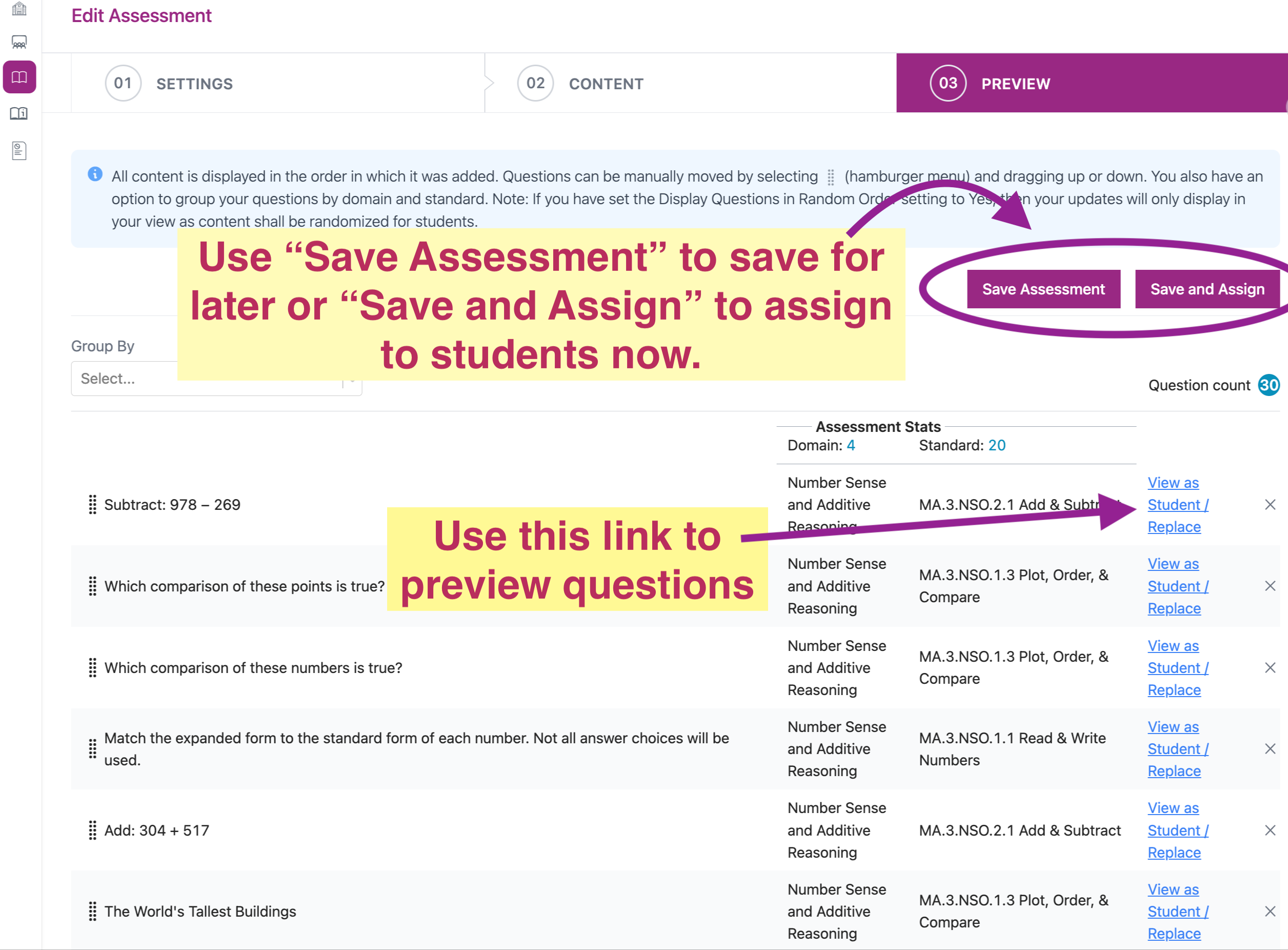 Option #2: For states that have pre-built diagnostic pre-tests available, activate the pre-test for the students and use this as a beginning-of-year assessment.
This option is only available in certain states and for certain grades and/or subjects. See the help article below for more information. ** If your state does not have a pre-built diagnostic pre-test, use Option #1 **
---
---