How can Progress Learning Support the "Science of Reading"?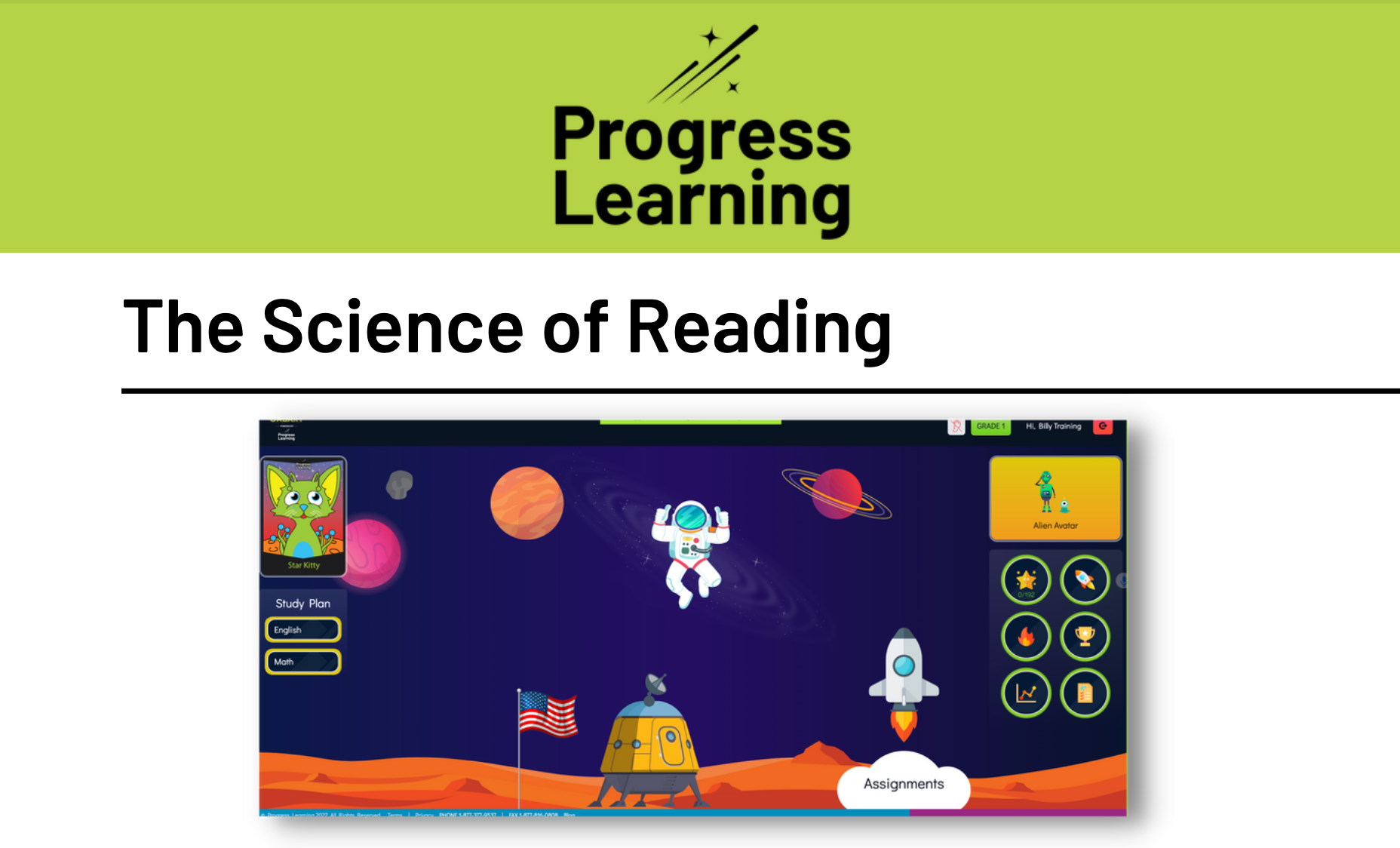 The Science of Reading is an instructional approach that is a hot-button topic in education right now! It is based on a body of research that gives insight into the best practices for teaching young students to read. The Science of Reading supports learning to read through phonological awareness, phonics, fluency, vocabulary, and reading comprehension. The resources below explain how areas of our platform can provide supportive supplemental resources to this instructional approach. We have two versions of our "Science of Reading" guide available.
Our
"Science of Reading With Recommended Topics of Study"
guide is geared toward customers in states that have pre-built diagnostic pre-tests available for Math and Reading.  
Pre-built Pre/Post-tests
are available in the following states: Alaska, Arizona, Arkansas, Delaware, District of Columbia, Hawaii, Idaho, Kansas, Maine, Maryland, Massachusetts, Michigan, Montana, Nevada, New Hampshire, New Mexico, North Dakota, Oregon, Rhode Island, South Dakota, Utah, Vermont, Washington, and Wyoming
. If you are a Progress Learning customer in one of these states, download the guide below. 
All customers from any of the states NOT mentioned above should download the following guide instead.
---
---