How do I clear the cache & cookies in Chrome?
Many issues can be resolved by clearing the cache and cookies in your web browser. The steps below show how to do this in Google Chrome.
Step 1: If using Google Chrome, click the three dots located in the top right corner of your browser.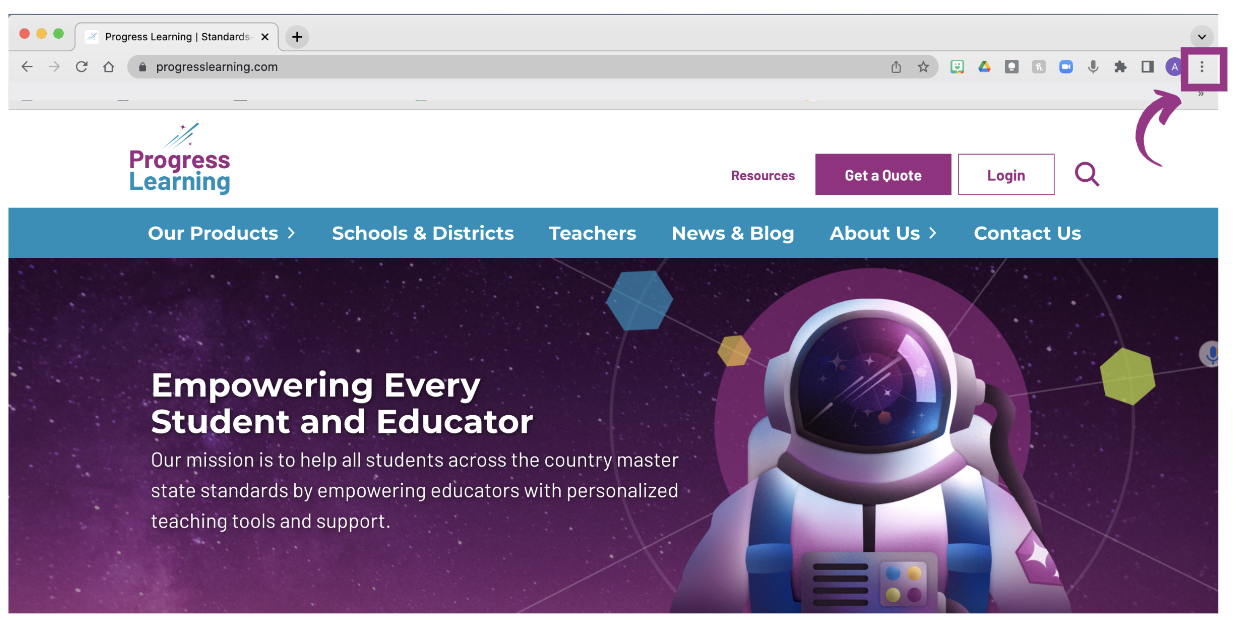 Step 2: Click "Settings."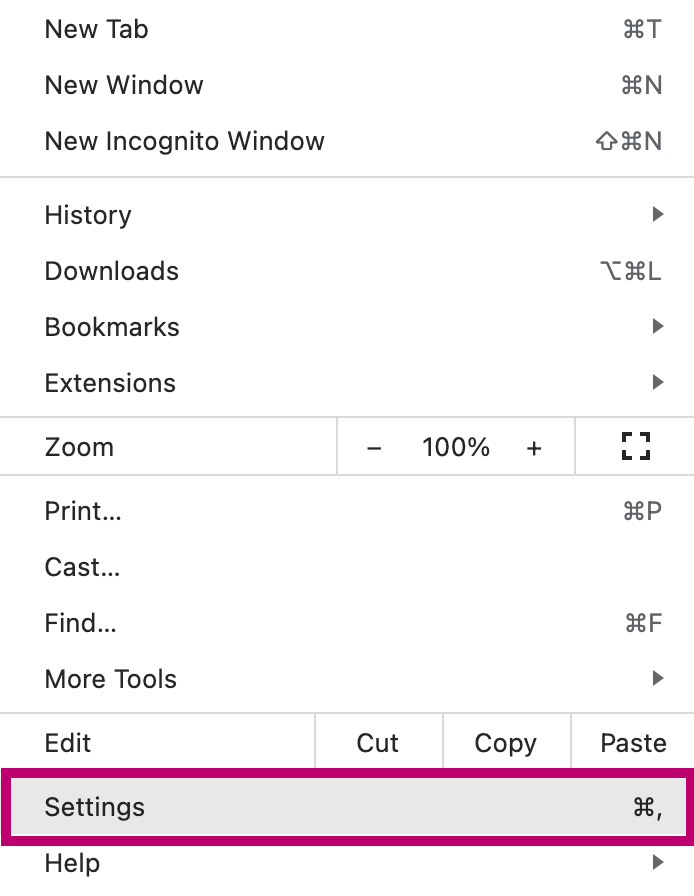 Step 3: Click "Privacy and Security" in the panel on the left.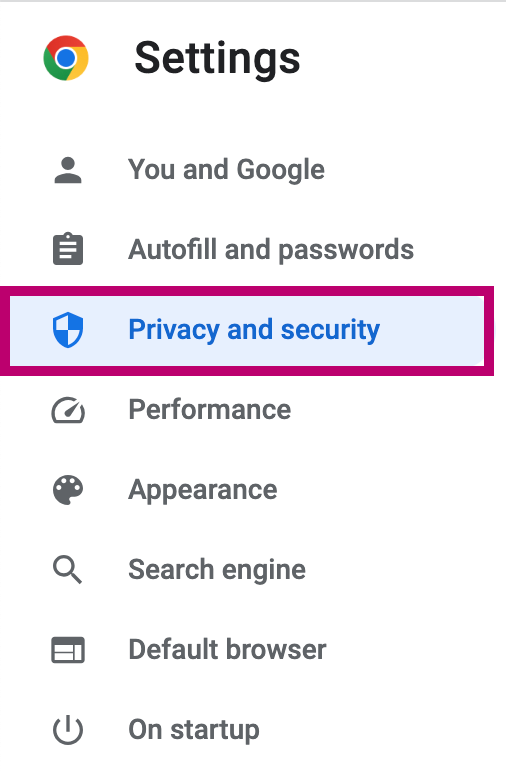 Step 4: Choose "Clear Browsing Data."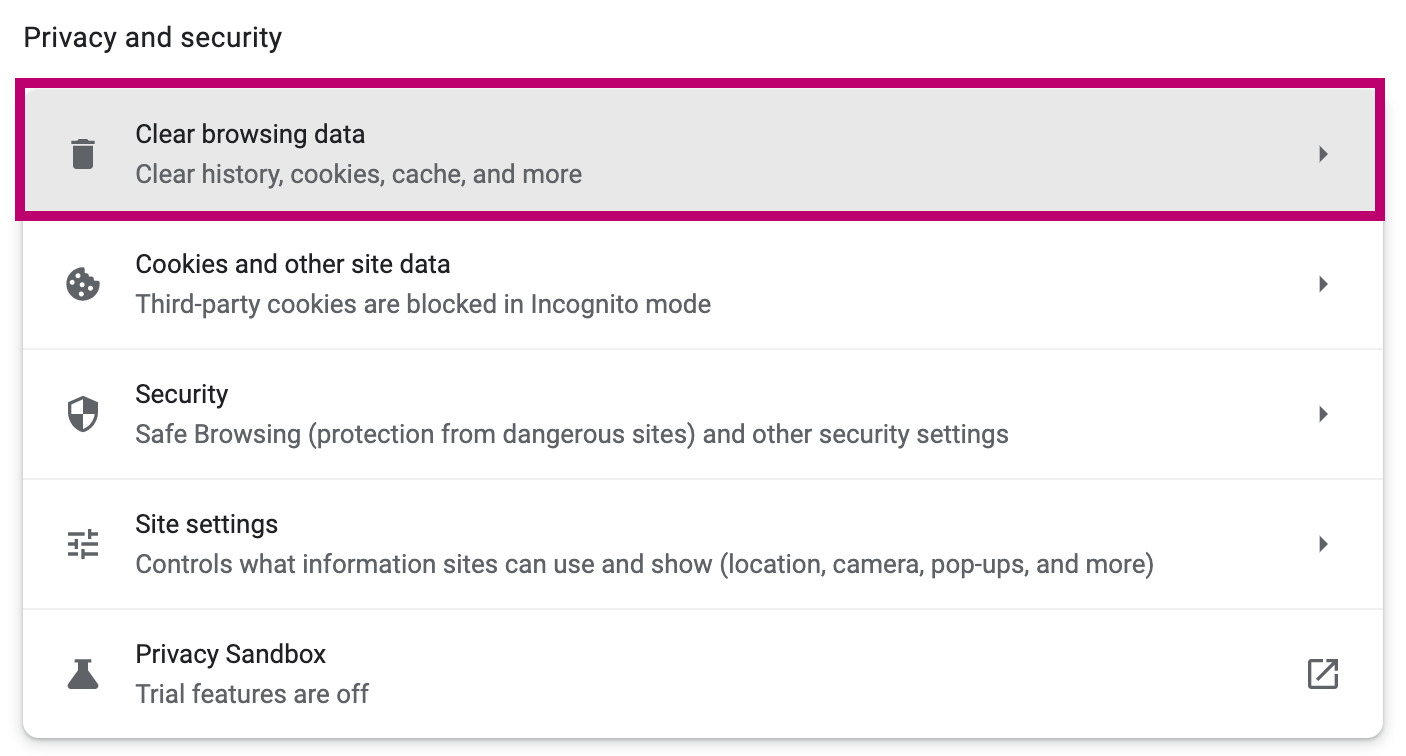 Step 5: Check "Cookies and other site data" and "Cached images and files." Make sure "All time" is selected in the time range. Click "Clear Data."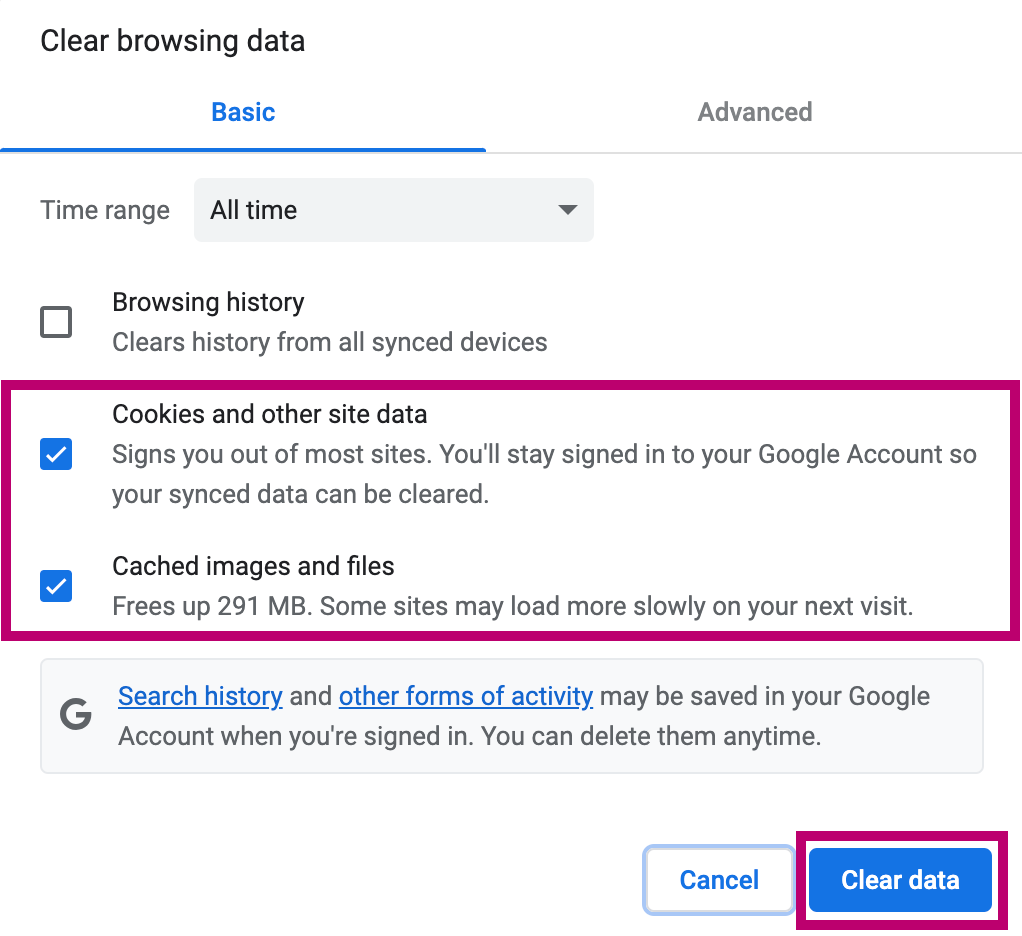 Step 6: After clearing the cookies and cache, exit out from each individual tab that is open, one at a time. Avoid closing the browser as a whole. After closing out of the last individual tab of your browser, the entire browser page will close automatically.
Step 7: Open the browser again and check if the issue has been resolved.
If this still does not resolve the issue, please email support@progresslearning.com for tech support.
---
---