How do I roster my classes with Clever or Classlink?
Primary teachers:
Only Primary teachers are able to edit the class settings listed below.

Co-teachers:
Any changes to your Clever or ClassLink integrated classes must be made by your data admin for your roster server. Co-teachers are able to create assignments and send them to students. Co-teachers can also pull data and reports associated with that specific class. Co-teachers are unable to change the settings of individual students like text-to-speech or Spanish translations. Co-teachers are also unable to add or remove subjects connected with a class.
Find the Progress Learning icon in Clever or ClassLink and click on the button that logs you into your account.
Once logged into your account, you will see your class list with a reddish-pink notice indicating that your classes are "Pending Setup."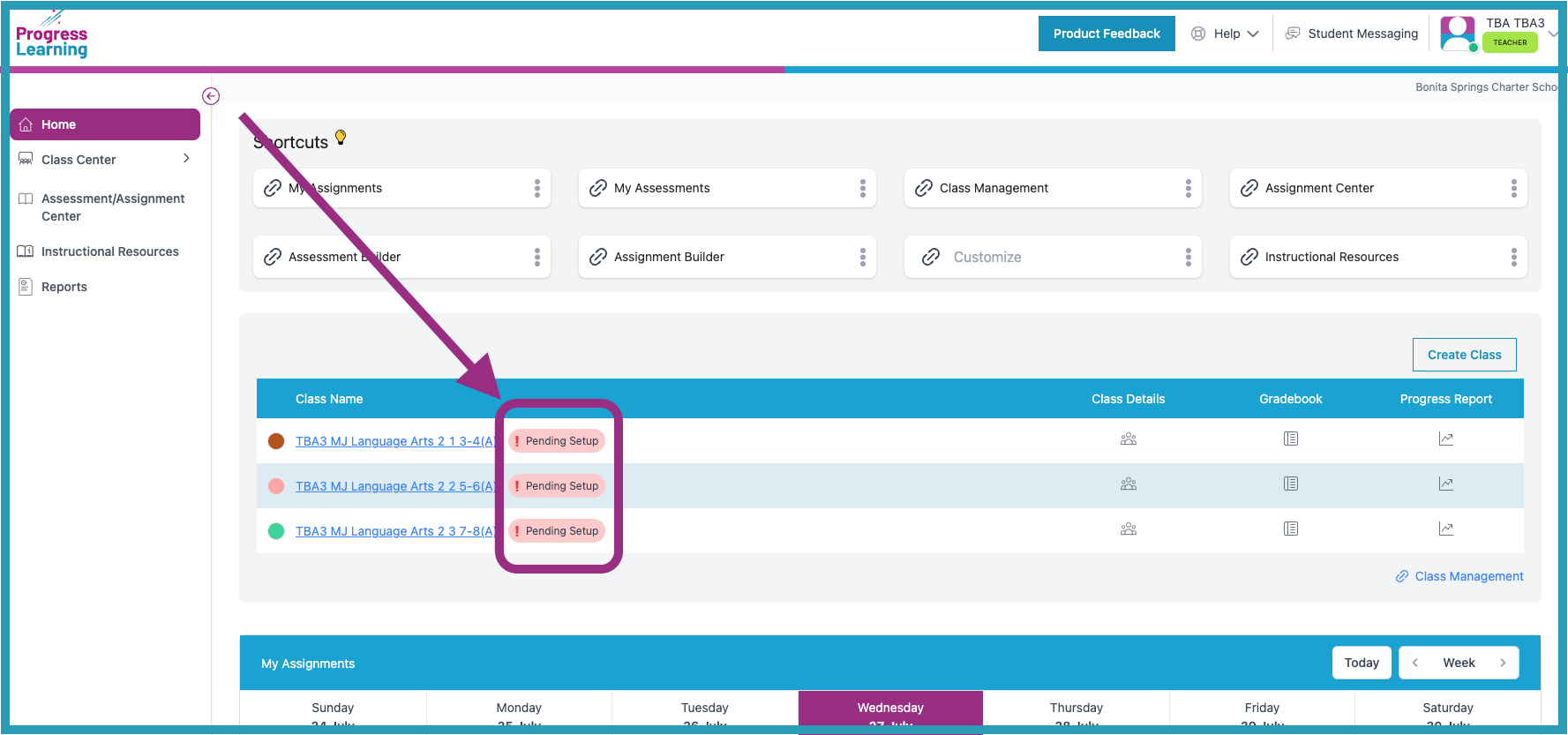 Click on the blue link for your class, and you will be brought to the "Class Management" page. From this page, you will have several options for what you can do with this class. You will notice that the SUBJECT box on the left has an exclamation mark in the box. You will need to click on that box and click on the "Add Subject" box in that view. Only the Primary Teacher can add/change subjects associated with a Class.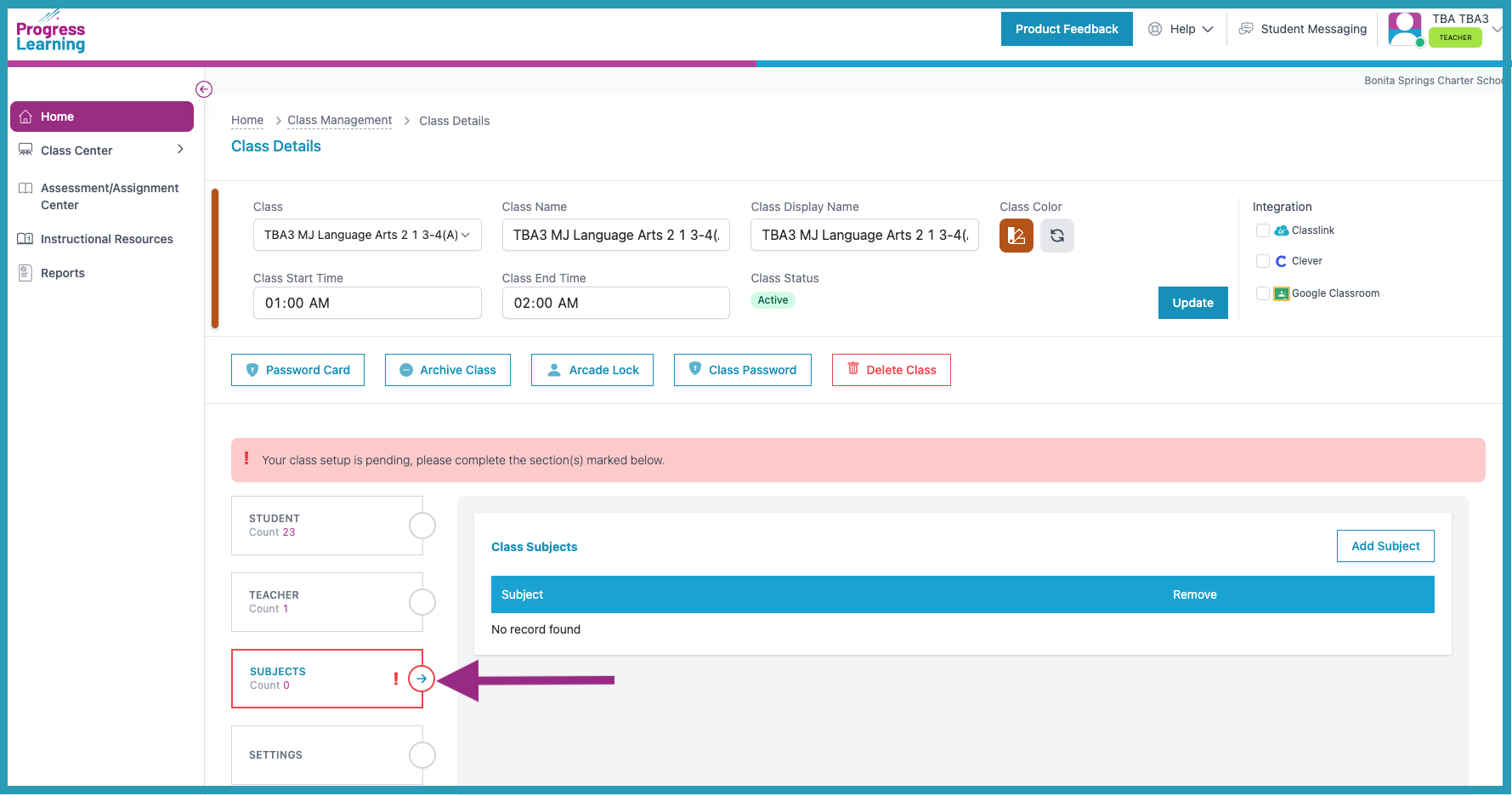 Once you have clicked on "Add Subject," you will be sent to a window that has a list of all the subjects your school has access to: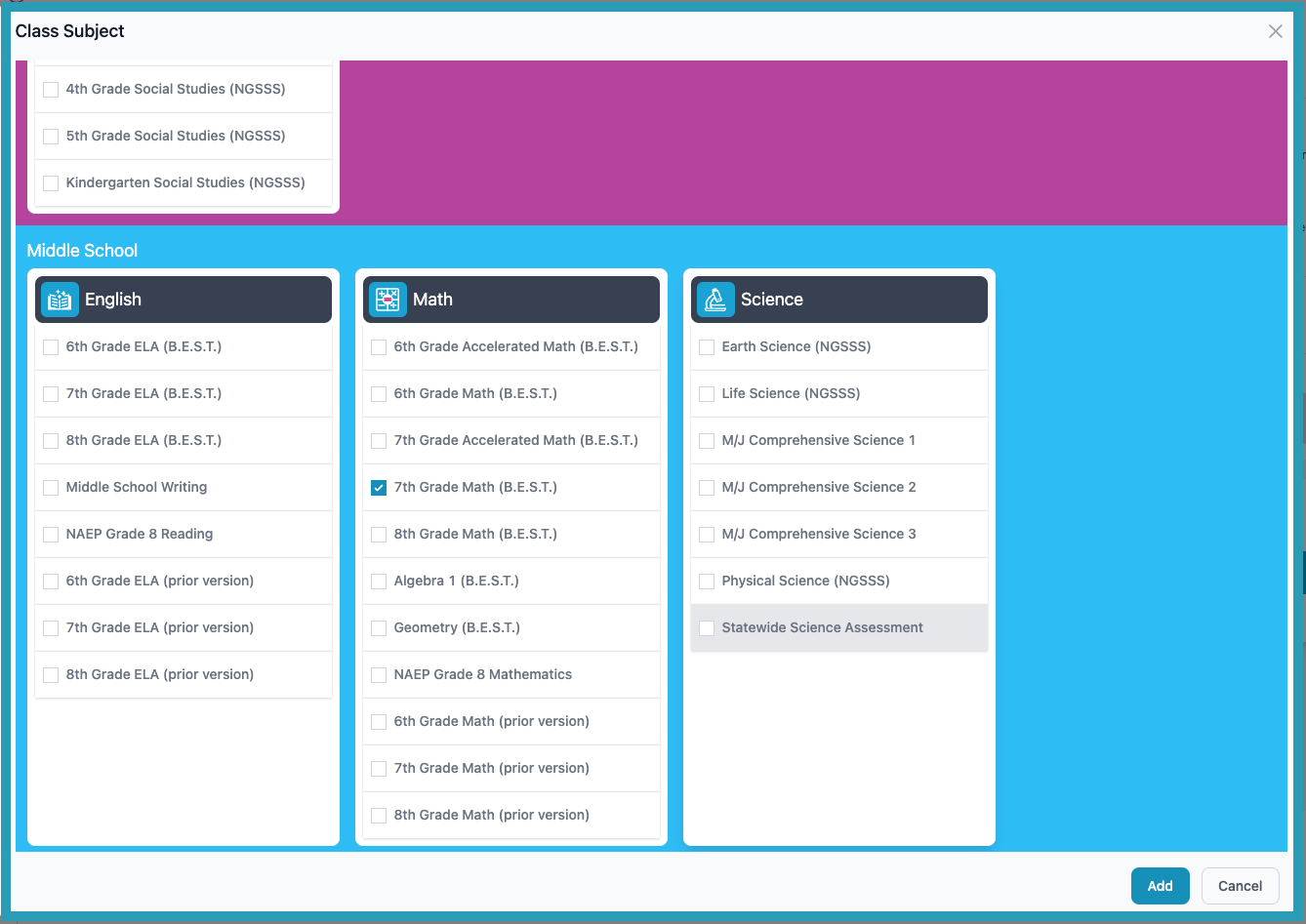 You can scroll up and down that list if your subscriptions list exceeds the space in the window. You will need to select a subject by clicking in the box to the left of the subscription and then selecting the blue box in the bottom right-hand corner of the window that says "Add." Once you have added your subject material to your classes, your rosters should appear.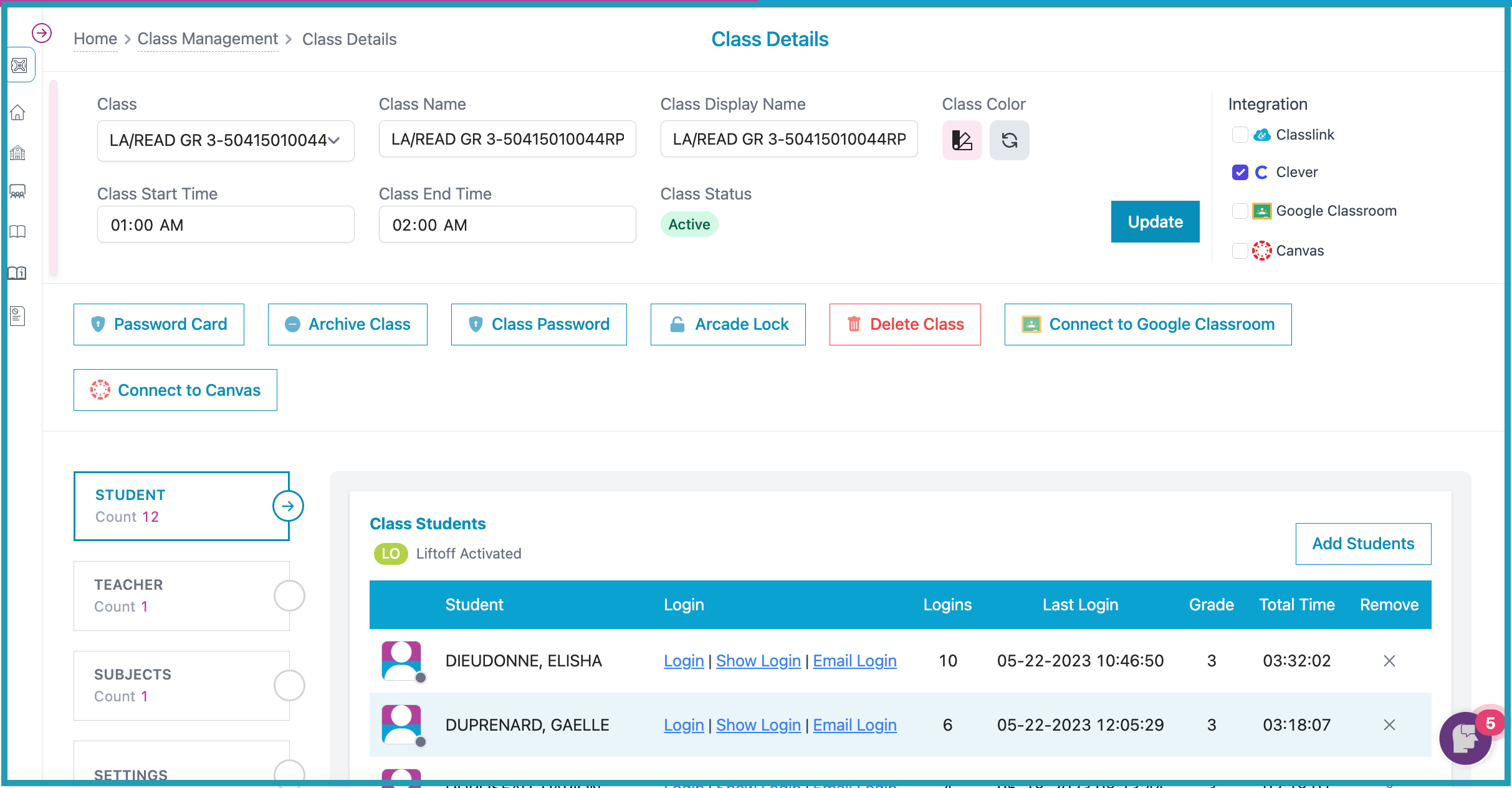 Additionally, if for any reason, you do not see a student in your class please reach out to the data admin to confirm the student has been rostered to your class properly. If so, please reach out to [email protected] to force a sync and for additional assistance. If you are unsure of which account you are using to log in to the site, you will see a blue check mark next to Clever on the right side of your screen.
---
---