How do I create a class?
If you are using Clever or Classlink, please click
here
for instructions.
From the home page, click on the Create Class button.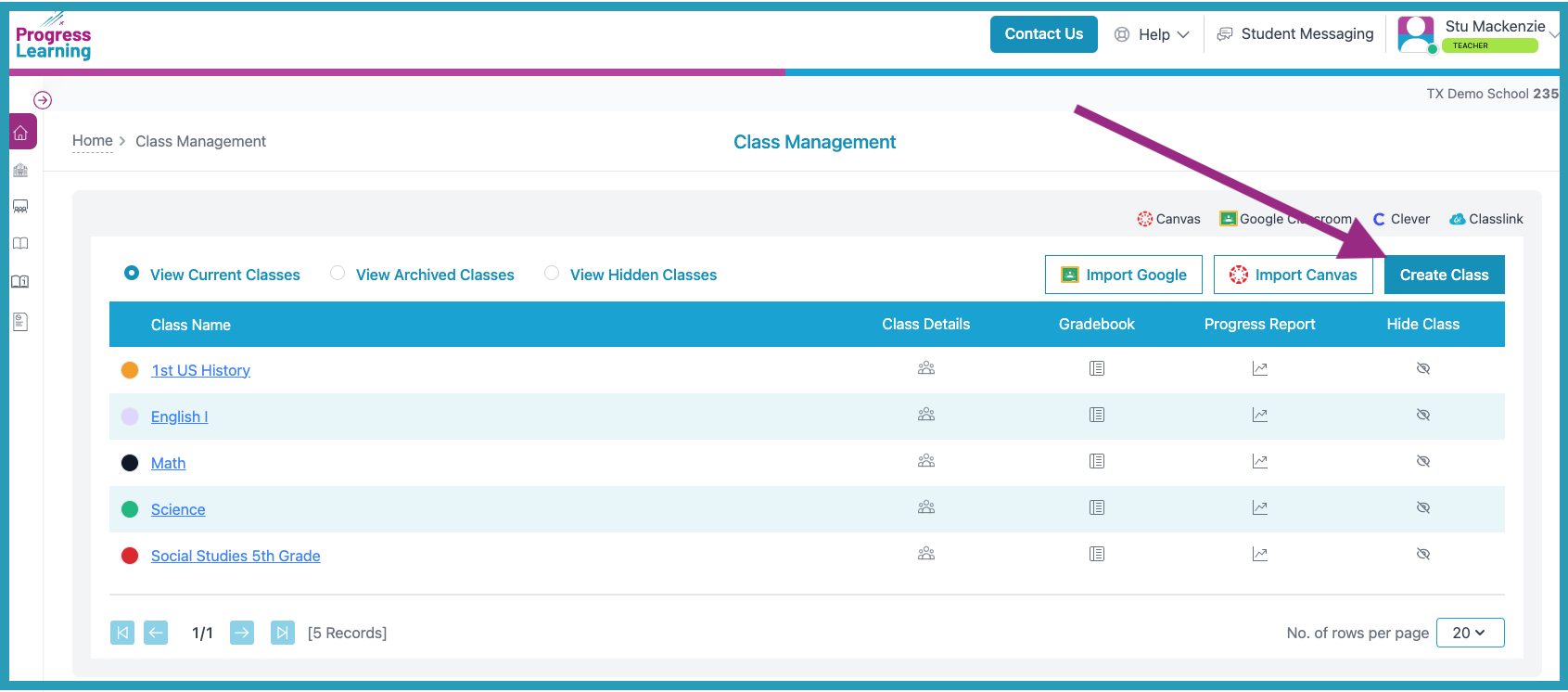 Type in the Class Name. If the Class Name is imported from Classlink or Clever, type in a Class Display Name if preferred. Choose a Class Color. Set a Class Start Time and Class End Time. Select "Add Class".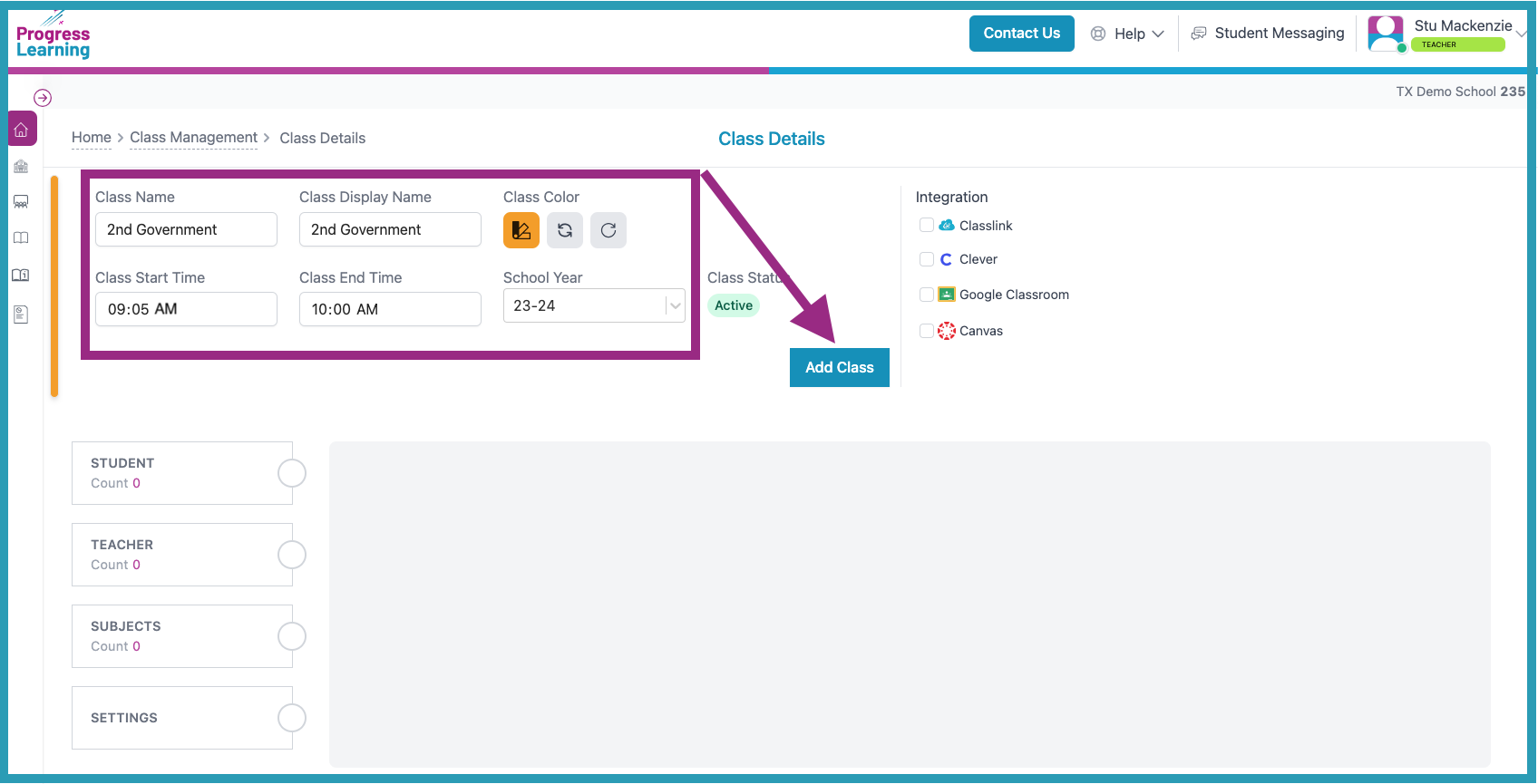 Click on Add Students.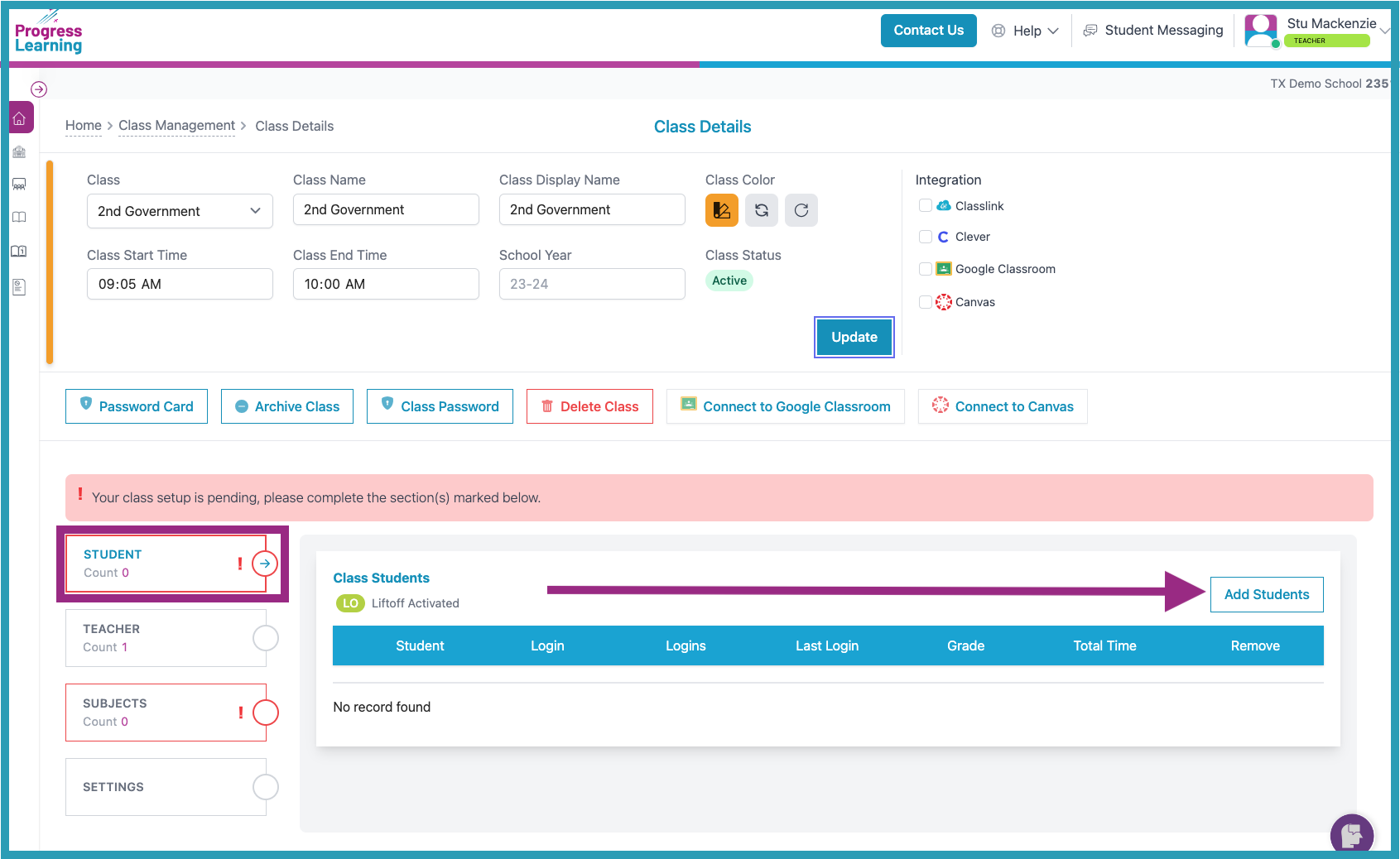 If using Clever or Classlink, the students will be added automatically.
Use the Grade drop-down menu to filter the student list by grade level. Use the Name/Student id search bar to search for a specific student. Click on a letter of the alphabet to search by the first letter of the last name. Check the box next to a student name to roster them into your class. Click Add Students.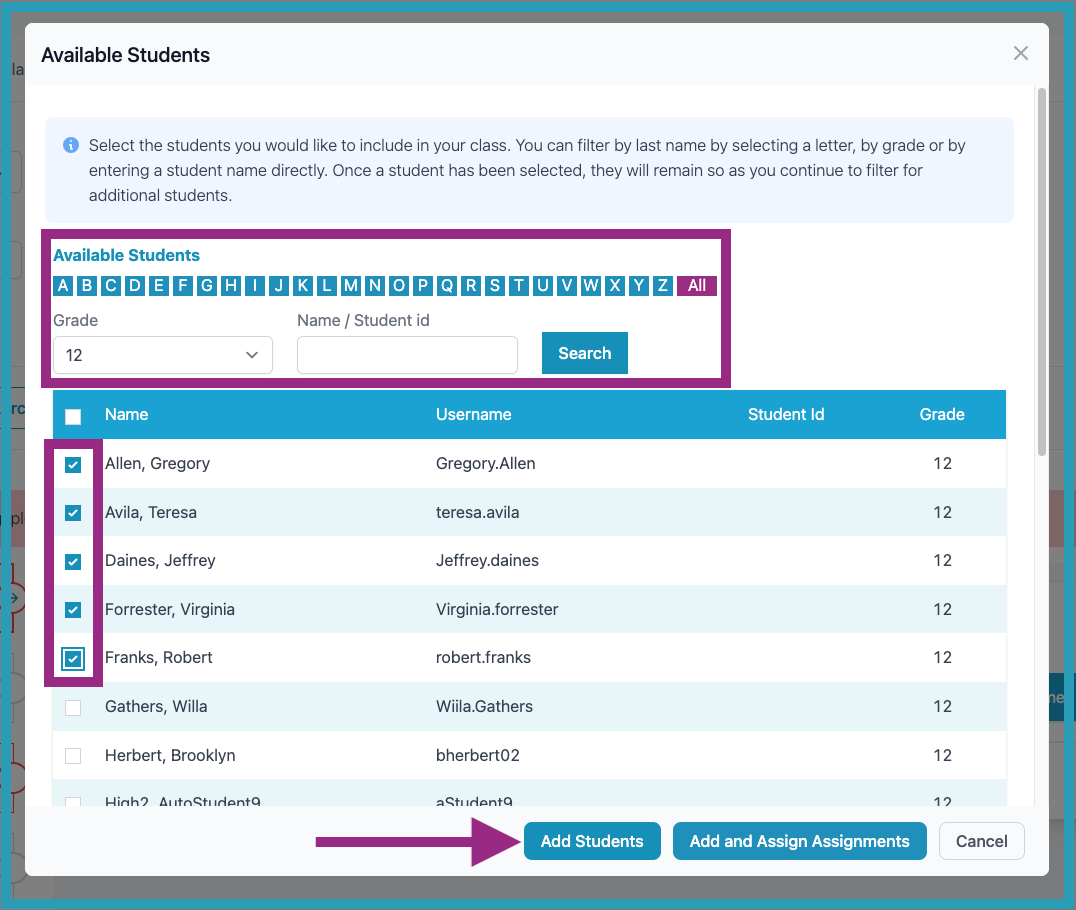 Click OK to confirm.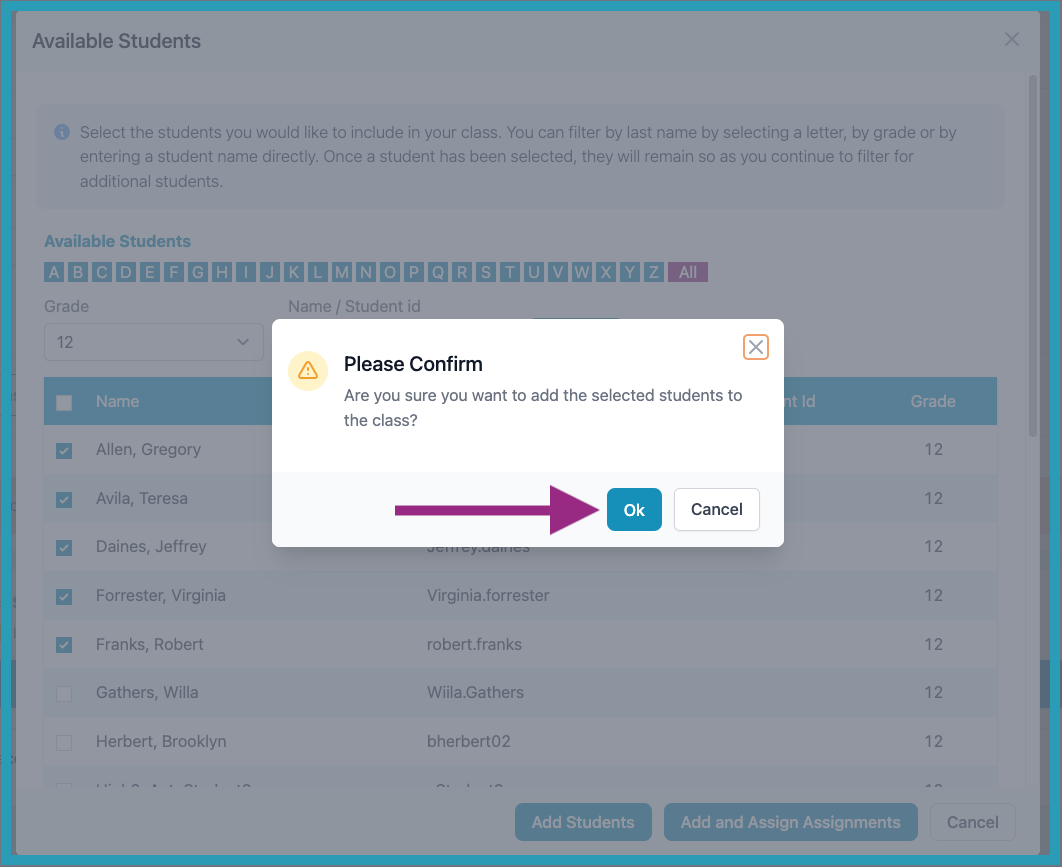 This is an optional step. Click Teacher from the left-side menu. Click "Add Teacher" to share this class with another teacher who needs access to this data for this class.

Select the teacher(s) who needs to be added to your class and click Add Teacher. They will automatically be set as the secondary teachers.
Click Ok to confirm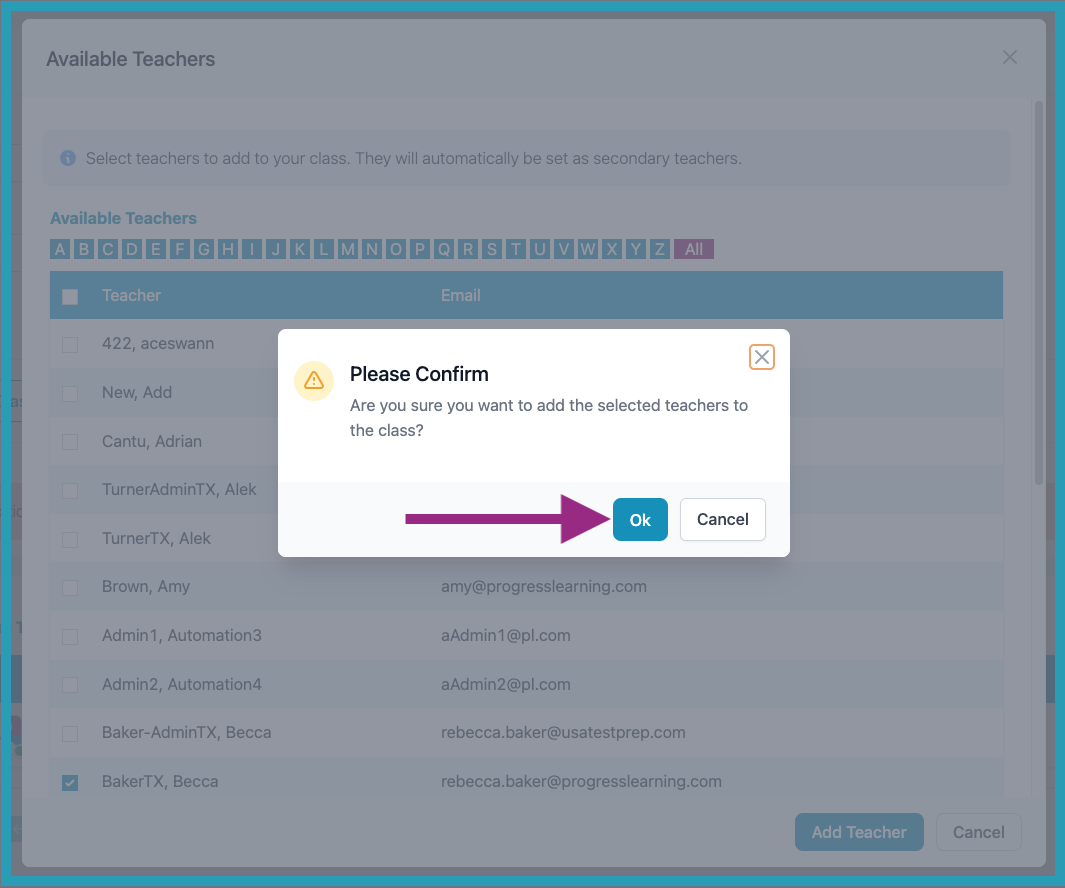 You can change the status of a teacher from Primary by using the "star" icon. Only one teacher may have the yellow star which indicates the Primary teacher.

Click Subjects from the left-side menu. Click Add Subject to choose the subject areas that you teach for this class period.

Click on the box next to each subject that you want to add. You may check as many boxes as you need for that class. Click Add.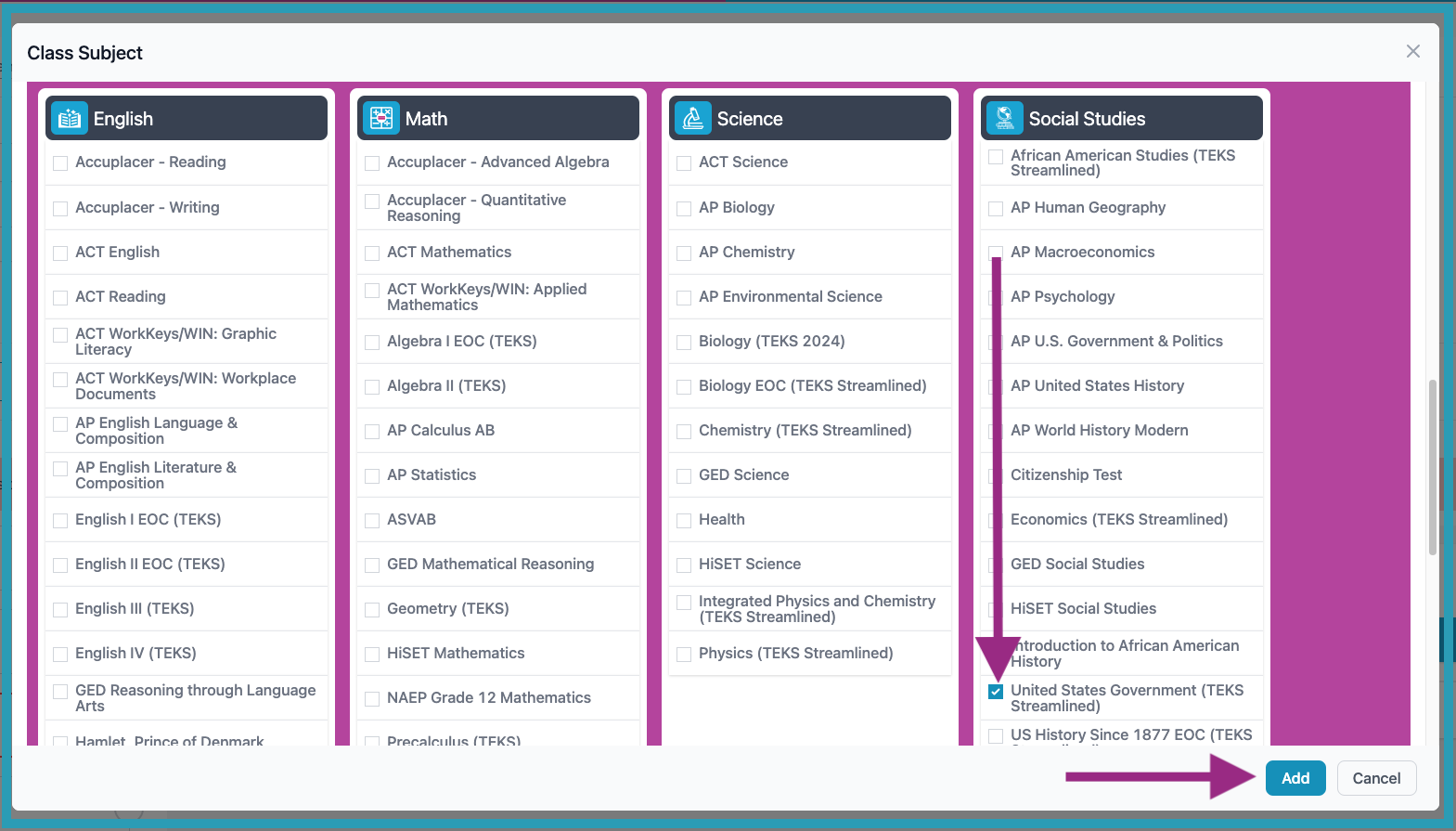 If you are a self-contained Elementary School, you may want to add every subject to your class so as to get the most out of Progress Learning.
Click Ok to confirm.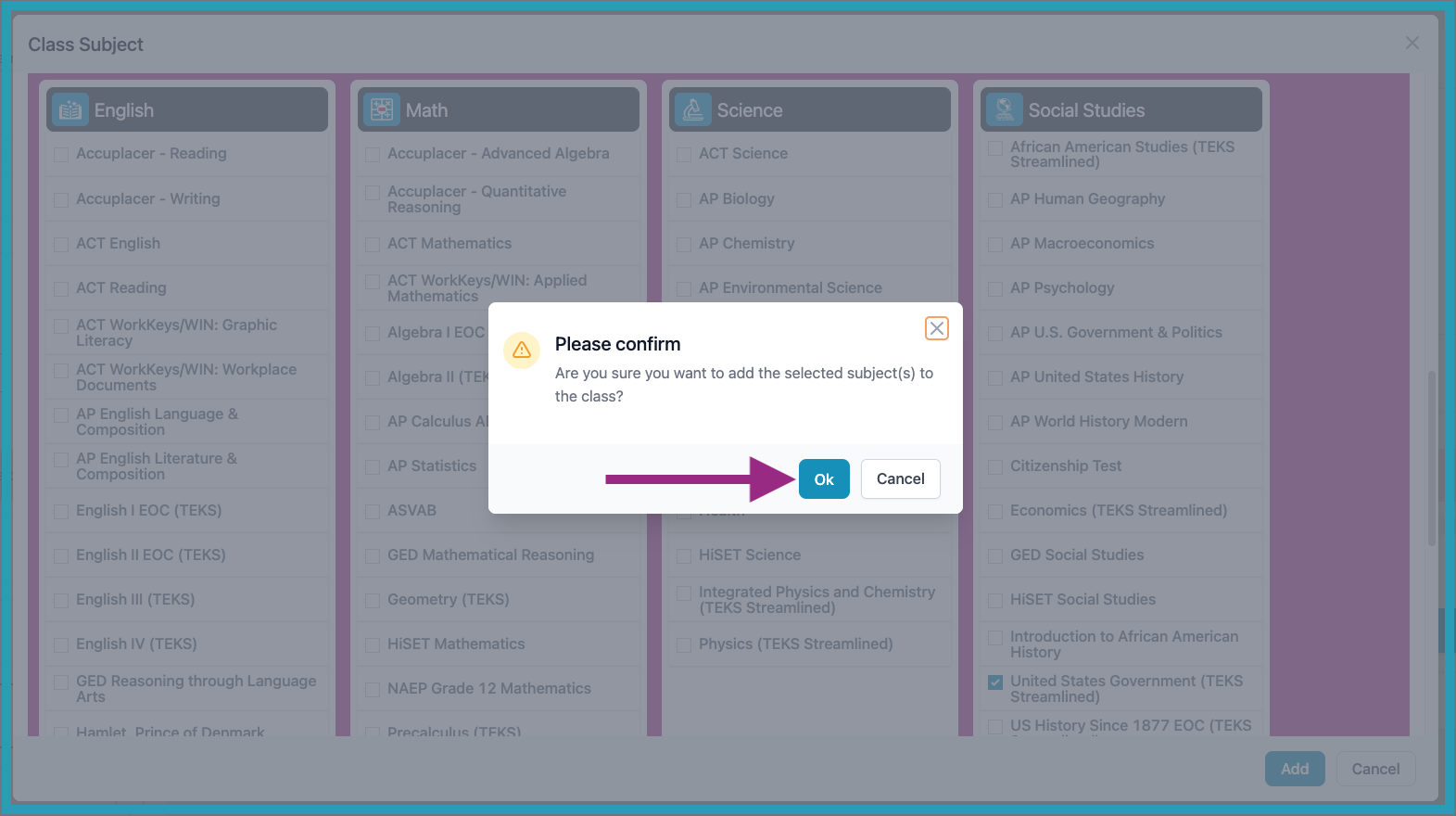 Click Settings from the left-side menu. Here, enable/disable skills practice for K-8 Math and Reading. Use the toggle to switch this feature on or off for individual students. Use the three dots next to any toggle to apply that setting to the entire column of students, or to only those students who fall below that row.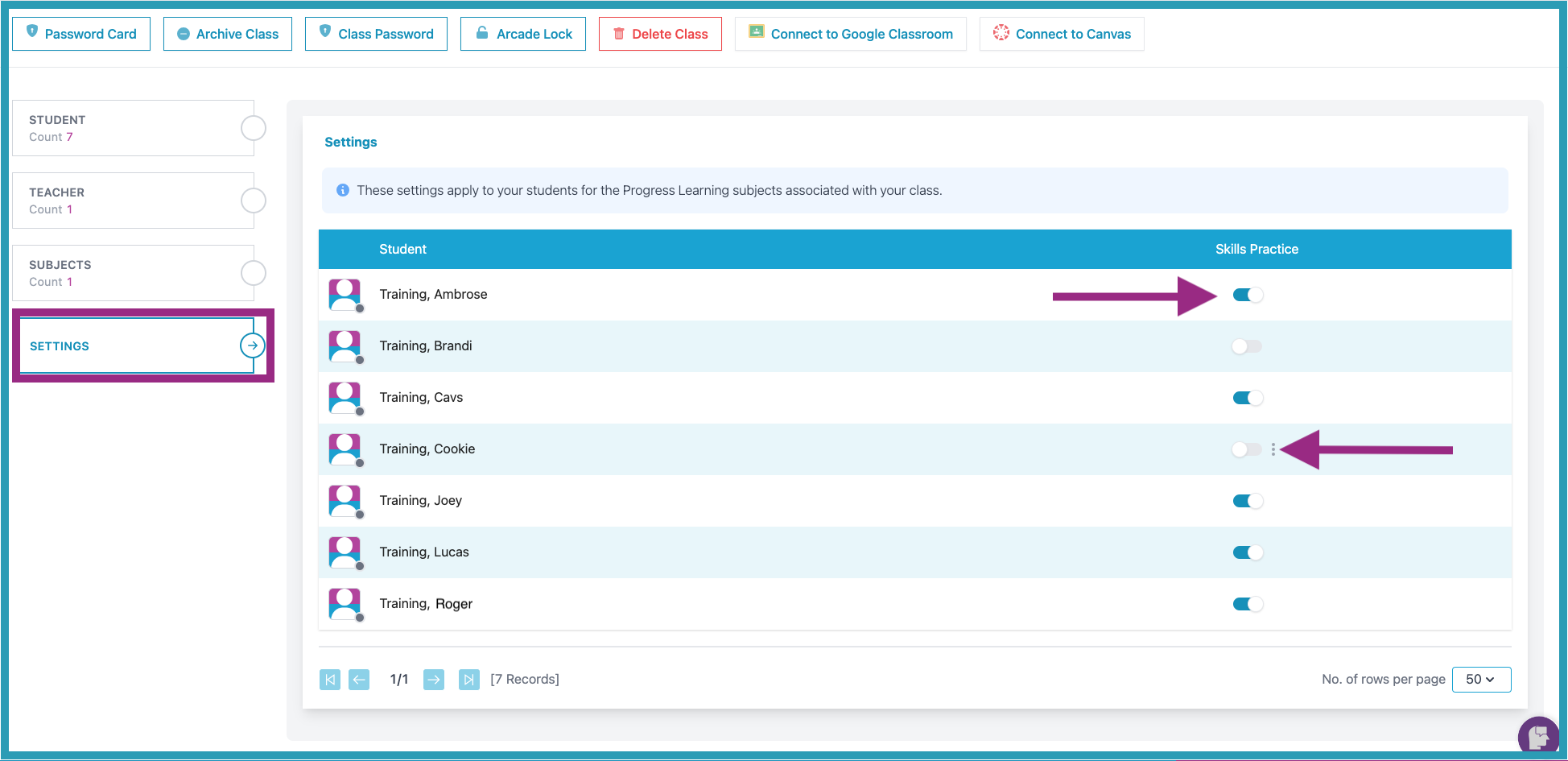 Once you have made all of your changes, click Update at the top of the page.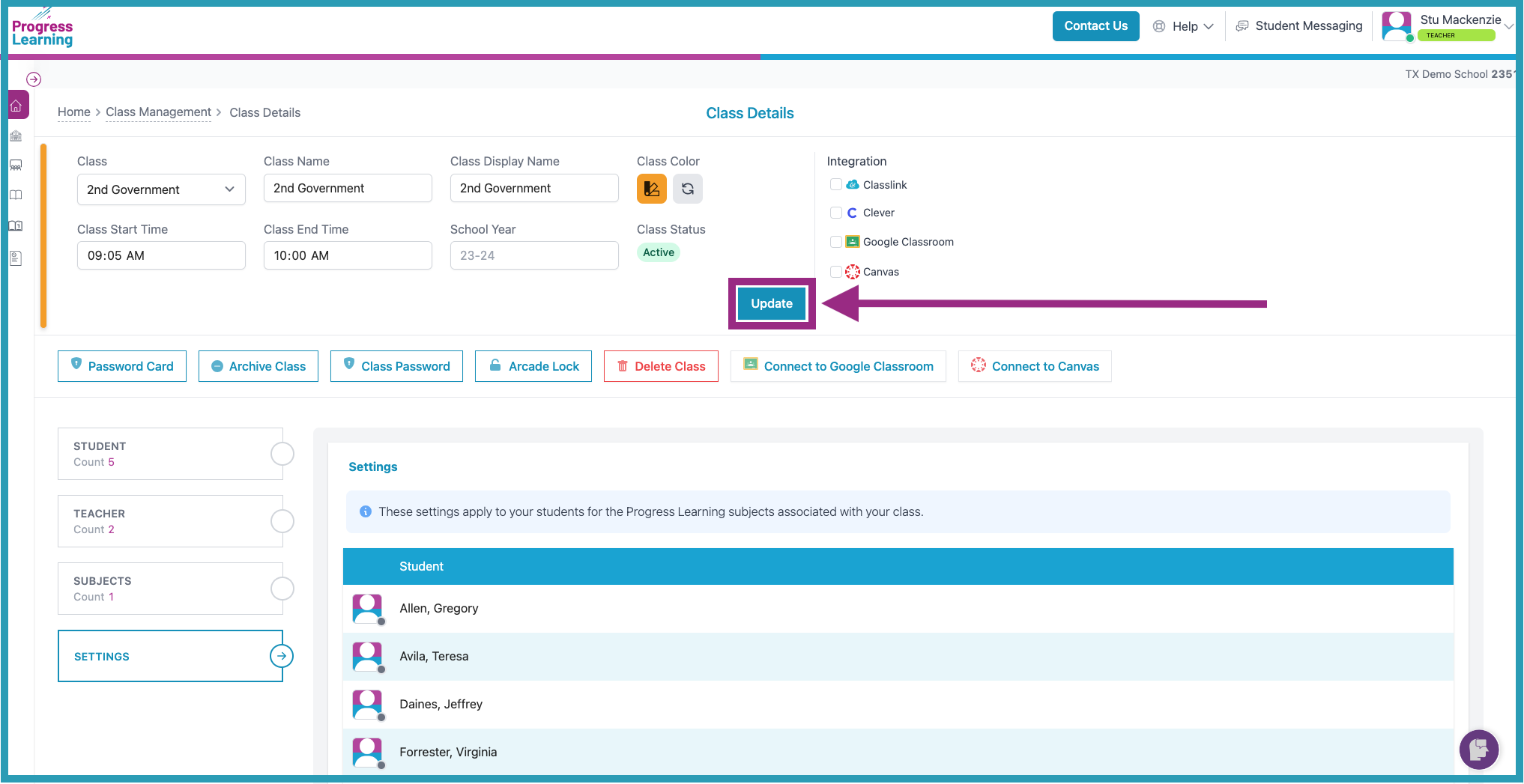 Look for the green check mark in the top right-hand corner to confirm that your changes have been saved automatically.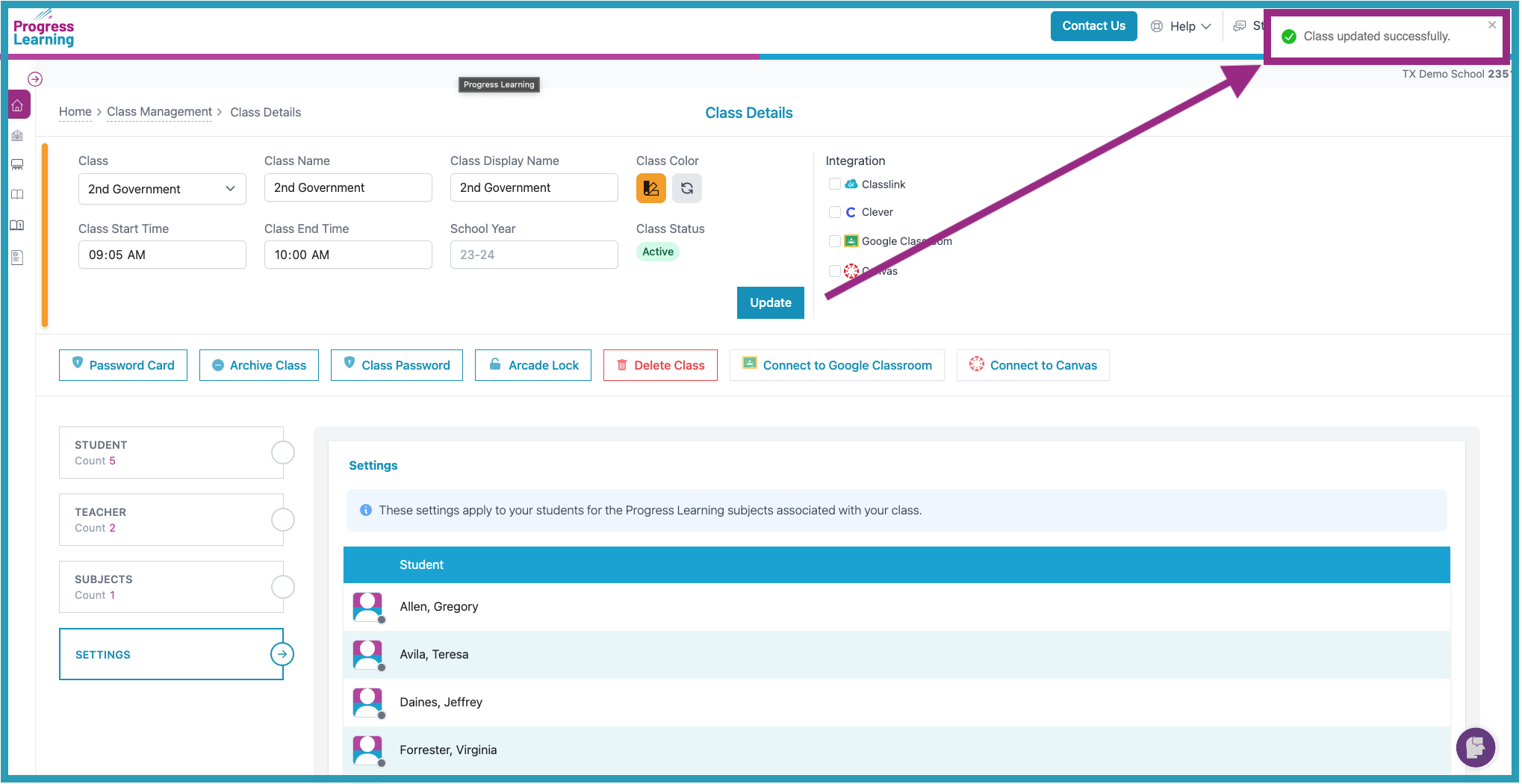 ---
---