How do my students reattempt an assignment?
If students are unable to see their assignment to reattempt, the teacher will need to update the due date to a date in the future on those particular Reattempt Assignments. The students should then see the assignment to reattempt successfully.
Step 1: Students will go to their "Assignments" on their student dashboard.
Elementary Student View (2nd-5th Grade)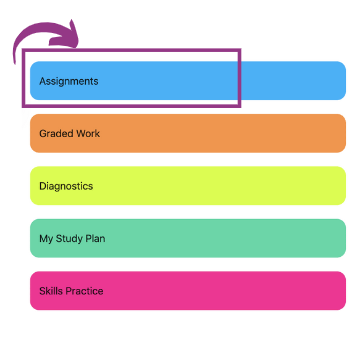 Secondary Student View (6th-12th Grade)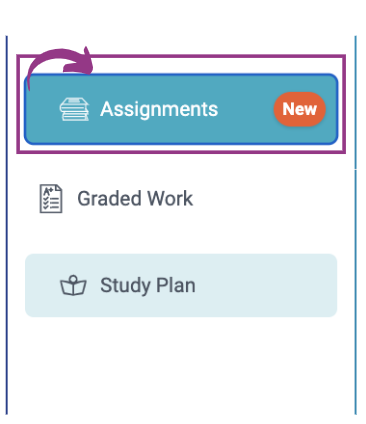 Step 2: When students have submitted their practice, they can review their questions and answer choices.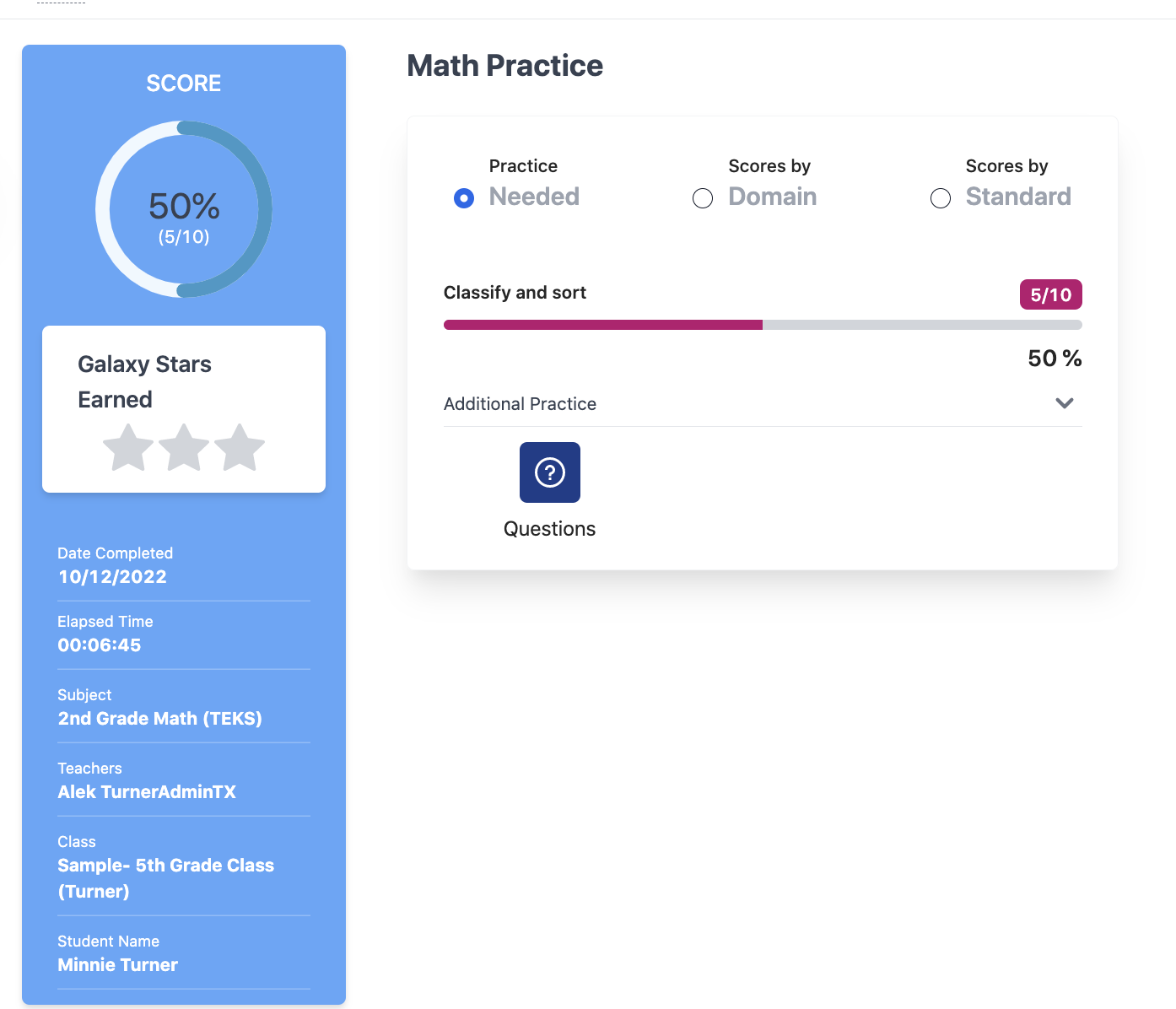 Step 3: Students will return home to their student dashboard. Students will click "Assignments" on their student dashboard to find the assignment and reattempt.
Step 4: Students will select the assignment to reattempt by clicking "Attempt Again."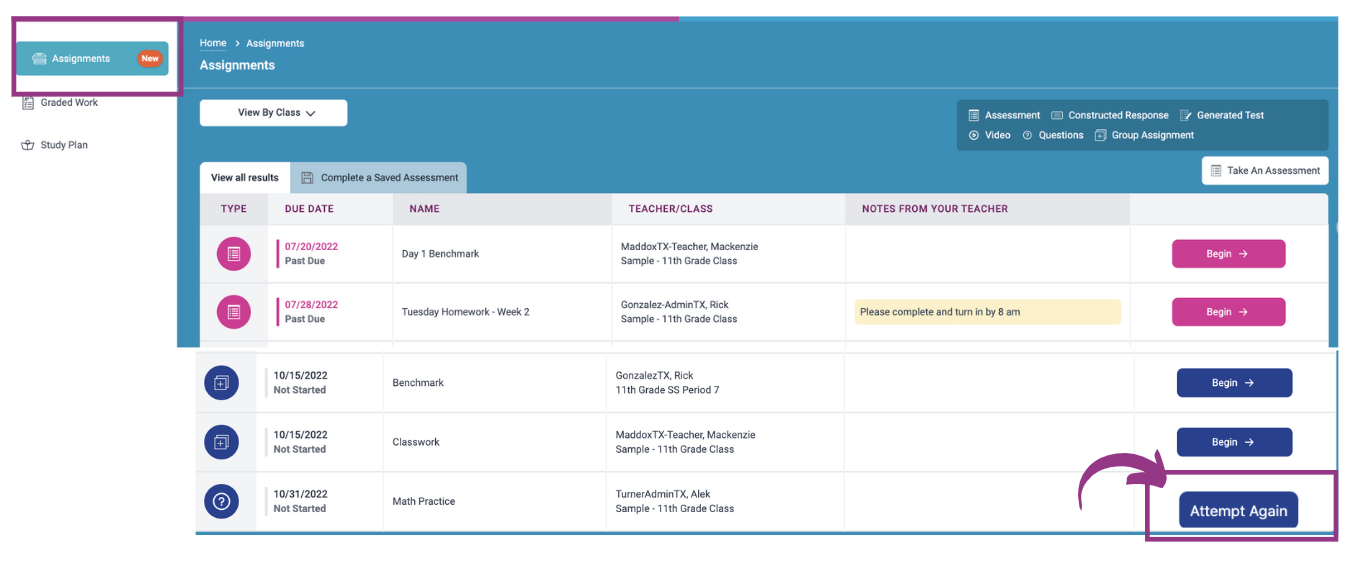 ---
---