How do I lock/unlock the Game Arcade?
Click the Class Details the appropriate class.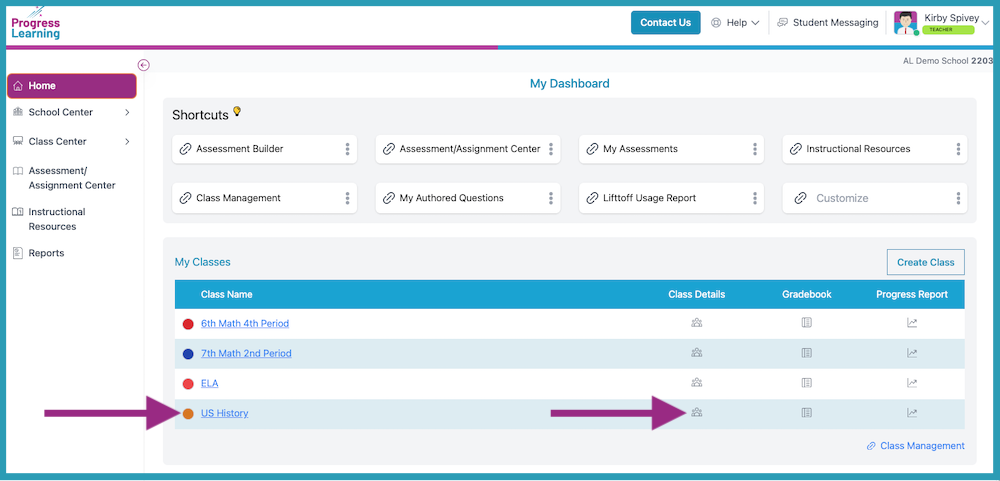 If you don't see your class listed, you can also access this information through the Class Management link in the bottom right of the My Classes section of your Dashboard.
2. Click the Arcade Lock button.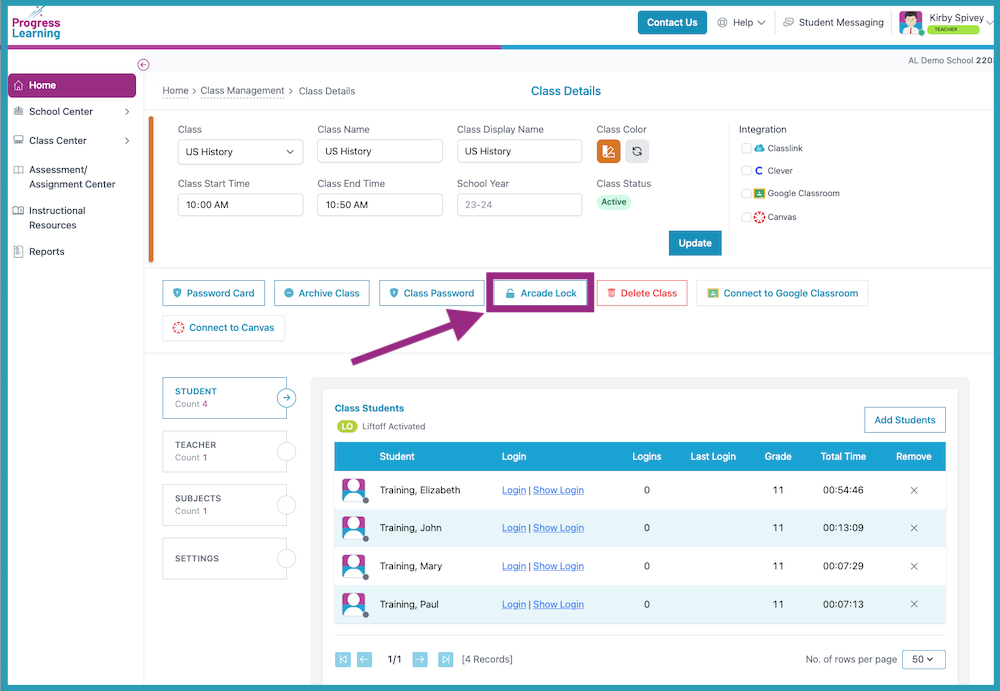 3. Enter the time you want the Arcade locked for this class. Then click the "Locked" box and "Save." (TIP: By default, the Class Start and End times are selected for this, but the times can be changed manually.)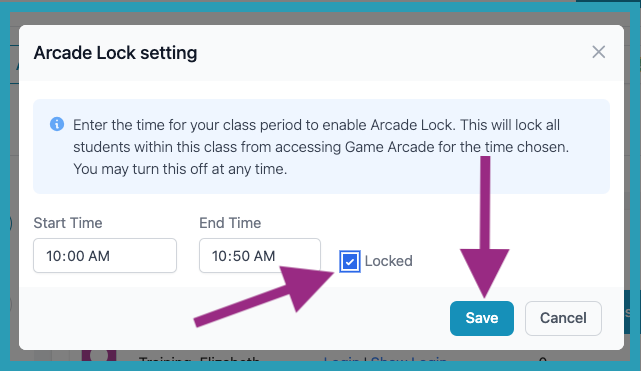 To unlock the Arcade, repeat steps 1-3.
---
---