How do students graduate from Liftoff?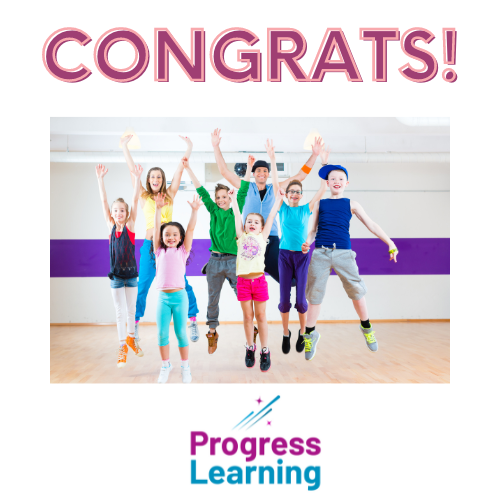 First, celebrate this milestone with the student(s)! THIS IS A HUGE WIN! Congratulations! If all of their rockets have reached the top, they have mastered all of the skills in Liftoff!
NOTE: This can also happen after a 2nd mid-year sync with NWEA Map Testing. Teachers may find that their students' rockets have moved all the way to the top
Teachers can use the Liftoff Galaxy Star Report (*see Step #4) to generate Alien Ranking certificates to reward students for their hard work.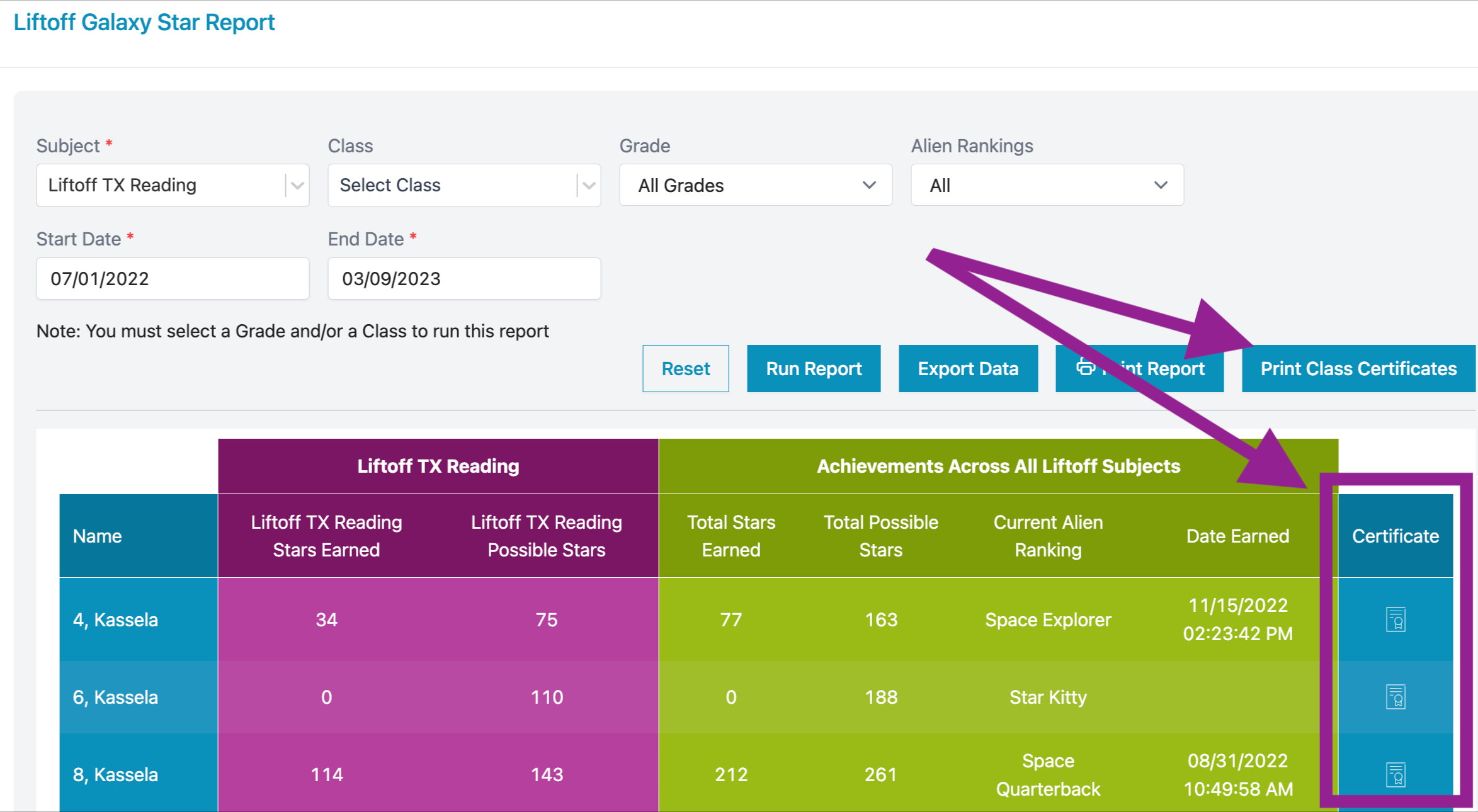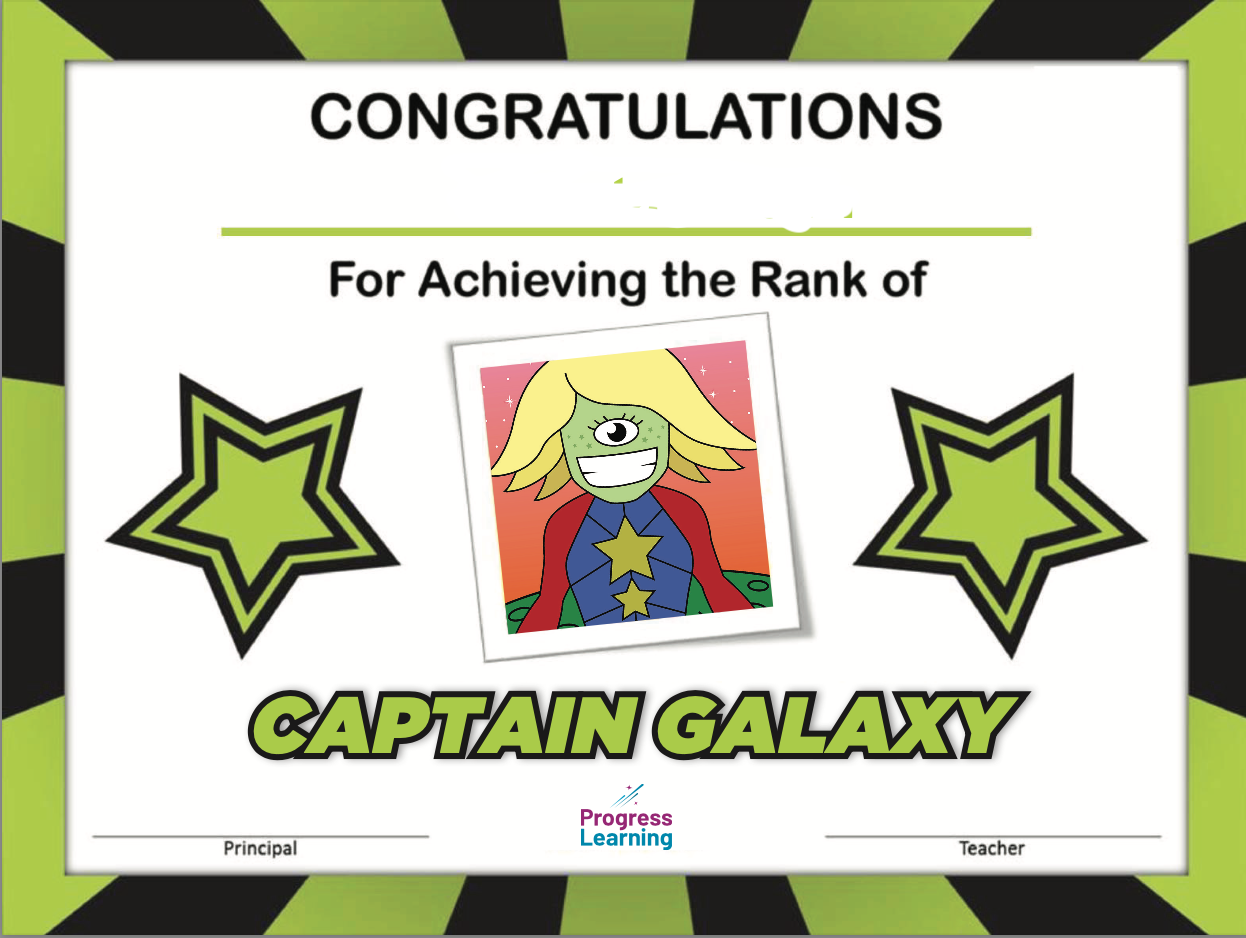 It is time for students to work on the Progress Learning Study Plan. If the students are unfamiliar with Progress Learning, we have short student introduction videos and downloadable Student Quick Guides available.
Note: The Progress Learning Study Plan will not repeat what they've already done because Liftoff focuses on skills that are below grade level.  The Study Plan is entirely on grade-level content.  They will be seeing completely different questions that are much more rigorous than what they've worked on in Liftoff.
Enable Skills Practice for the students in Progress Learning. Skills Practice is a feature available to students in Grades K-8. Skills Practice allows students to reinforce and practice fact fluency skills in math or reading for their grade level.
Sample Elementary Reading Skills Practice: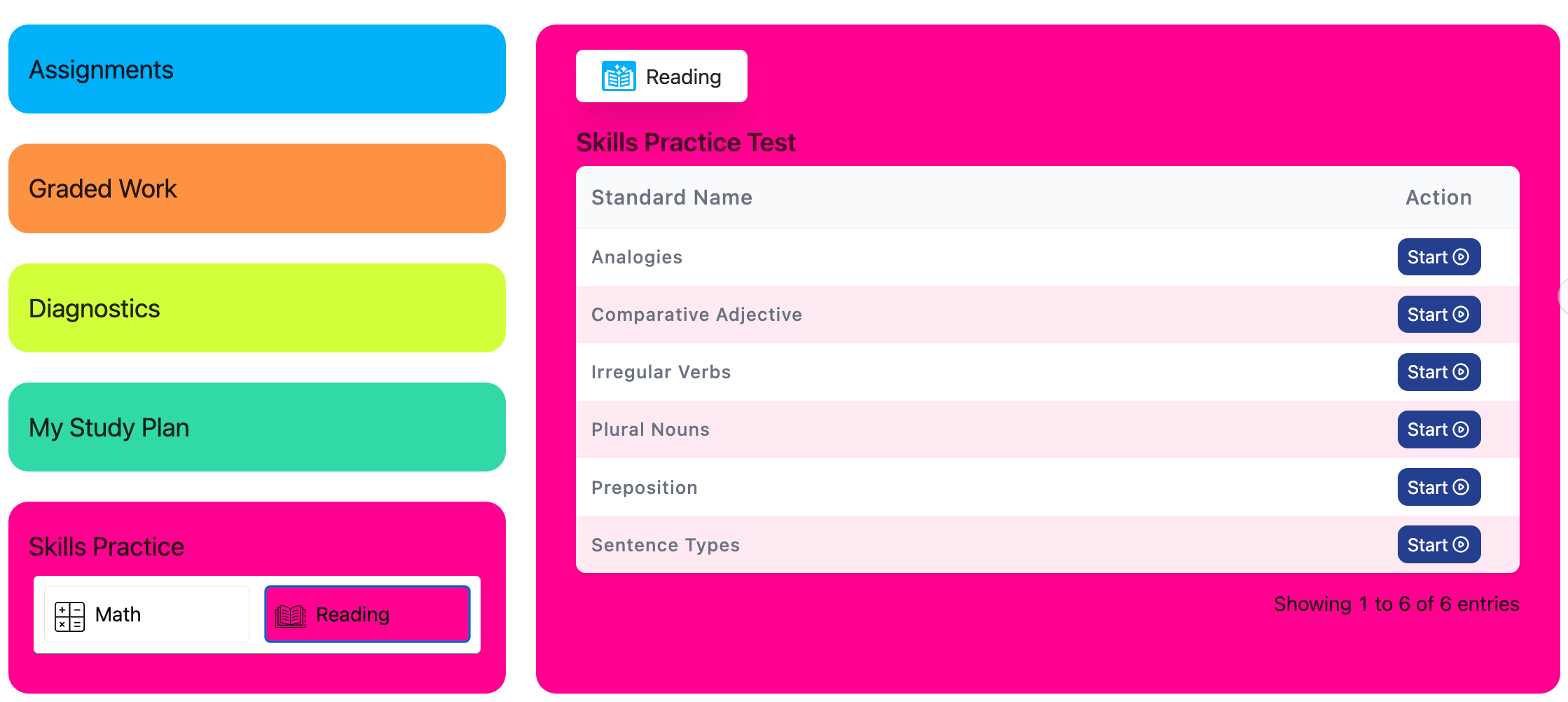 ---
---