How do I log in to my teacher account?
Teachers can log in manually via our main website.
To log in manually, you will need your login information. Your School may have sent this info to you via email. If you need help, contact your School Admin or email us directly at
[email protected]
To Log in manually, you will need:
Your school's Account ID.
Your username and password
From your web browser, go to progresslearning.com and click on the Login button in the top right corner.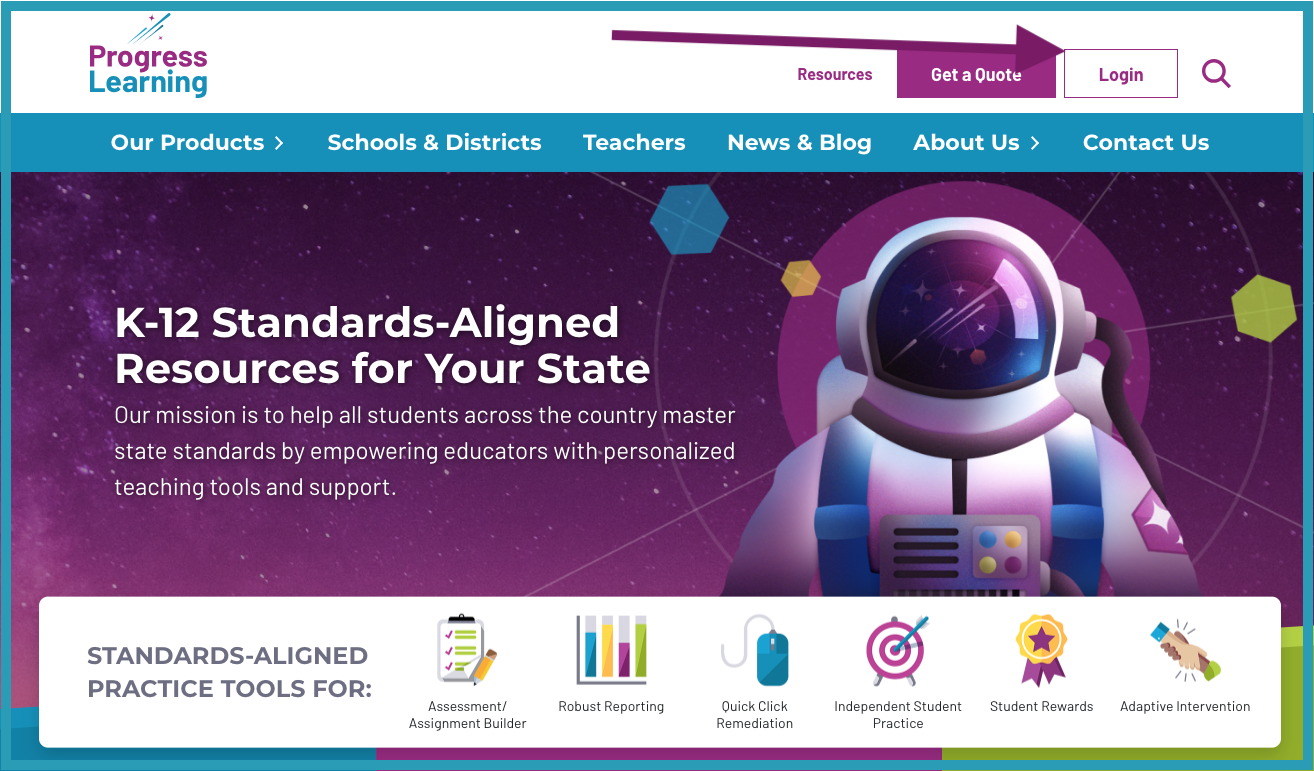 Enter your Account ID, Username, and Password. Click Login.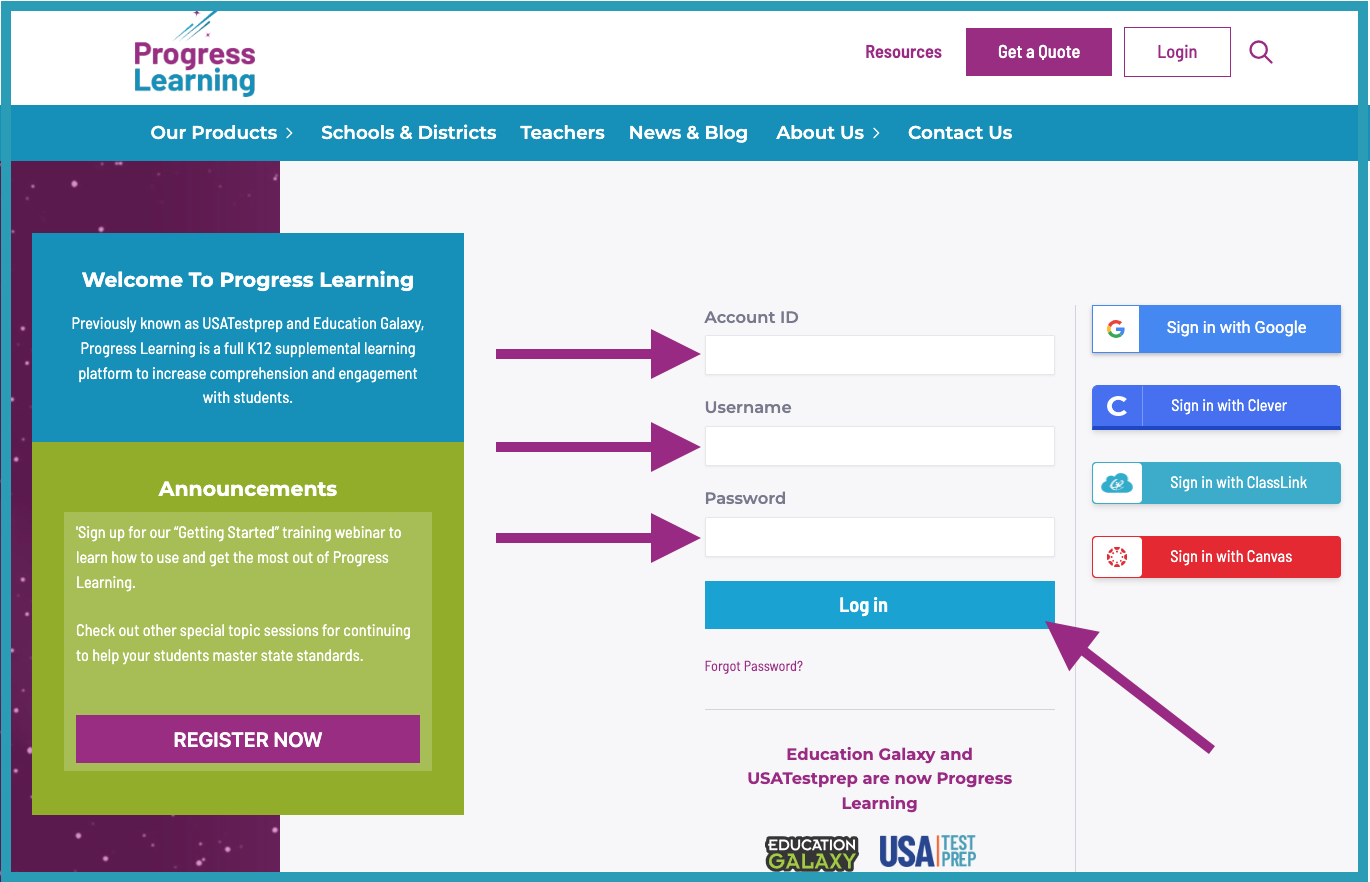 Please keep your password secure! If you do not remember your password, you will be prompted to use the reset link to reset your password. FOR SECURITY COMPLIANCE, PASSWORDS ARE NO LONGER STORED OR SENT VIA EMAIL ALL LOST OR FORGOTTEN PASSWORDS MUST BE RESET.
If you are unable to log in, please send an email to [email protected].
For schools that use Clever, Classlink, or Canvas:
You do not need to manually enter your login information. We recommend that all staff and students at these schools log in directly from your school or district's portal using Single Sign-on. You can also use the links on our login page to log in.
.
---
---