How do I request a quote to renew or add to my subscription?
Request a Quote
 Visit the Progress Learning homepage and click the "Get a Quote" icon. You may also contact us directly at [email protected] or 877-377-9537.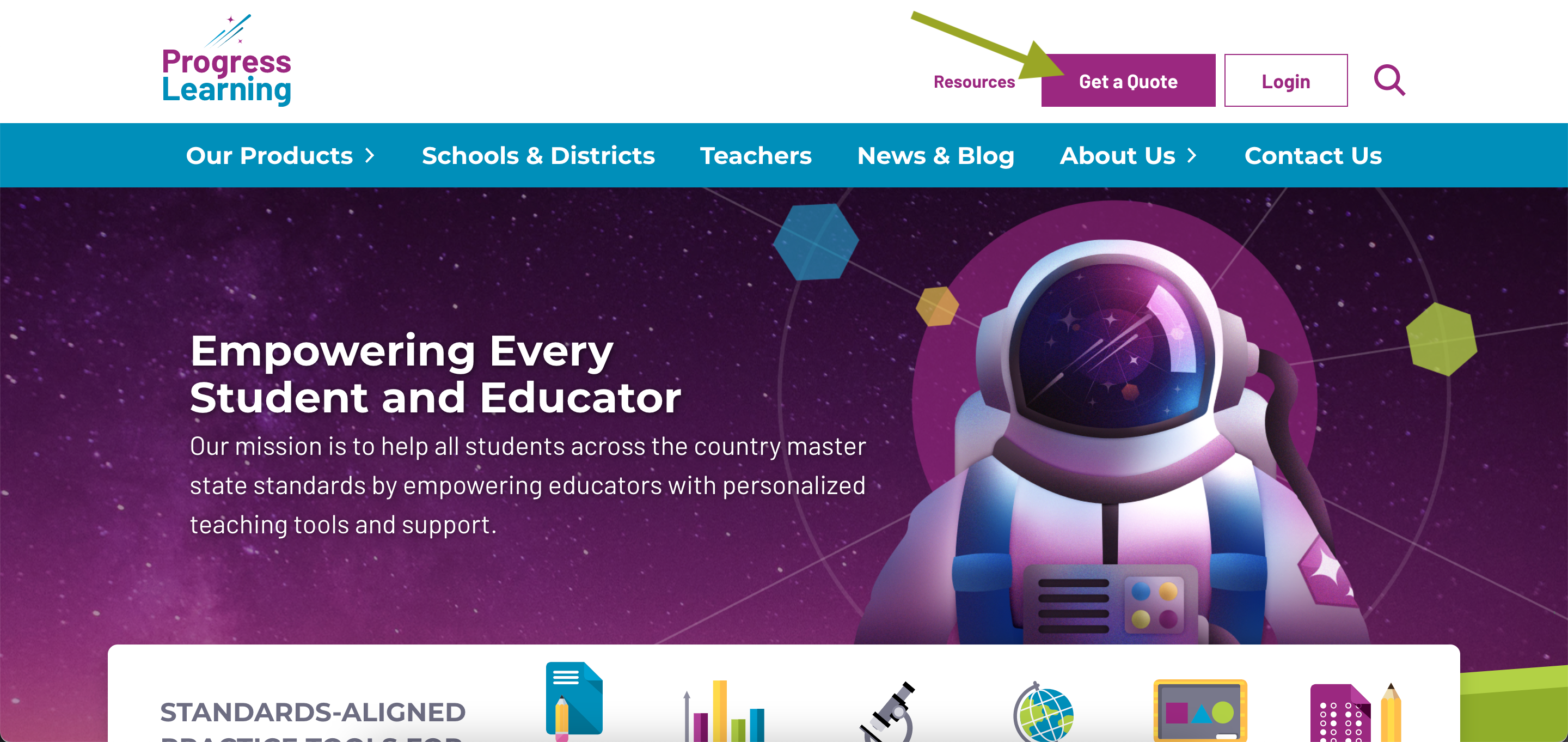 Complete the form and click the Get a Quote button.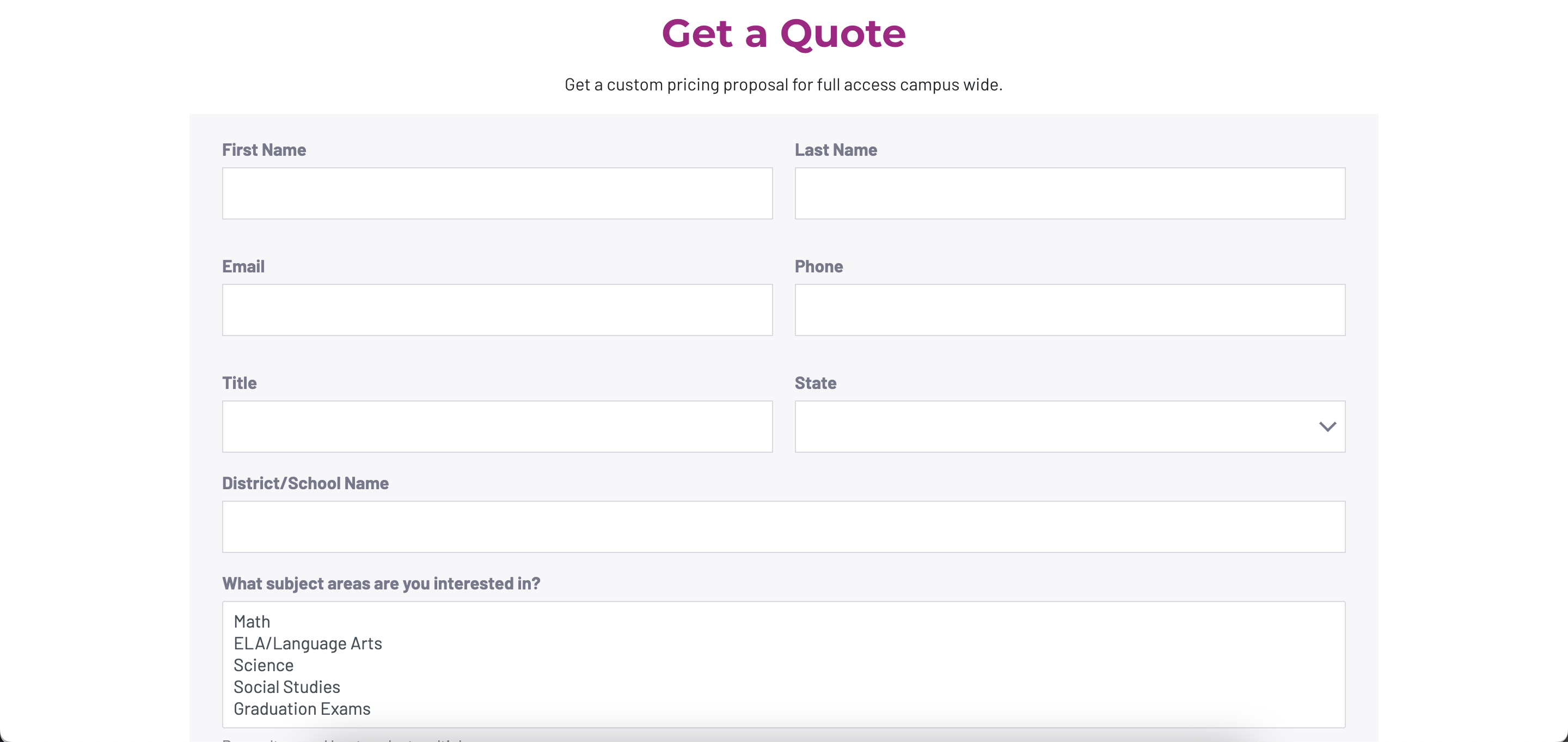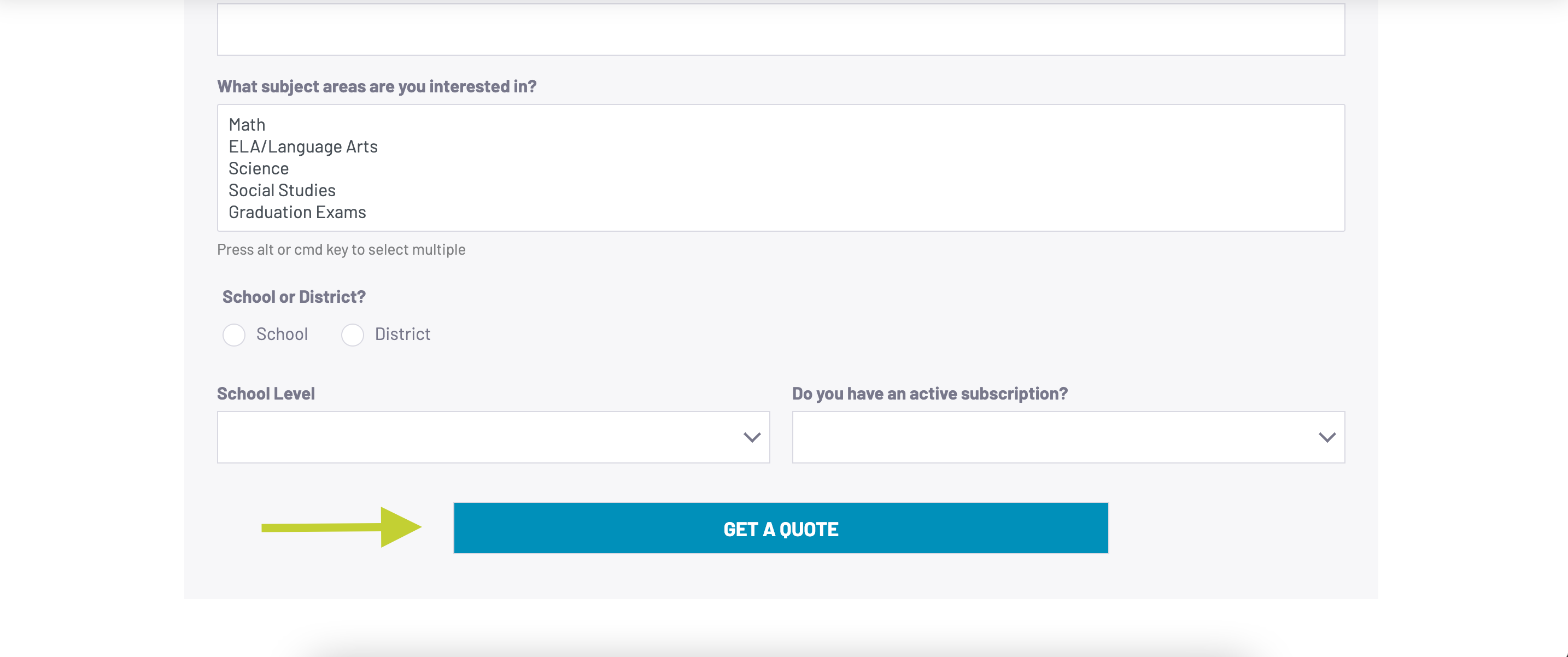 Renew or Add to my Subscription
Click the School Center Icon on the left side of your screen.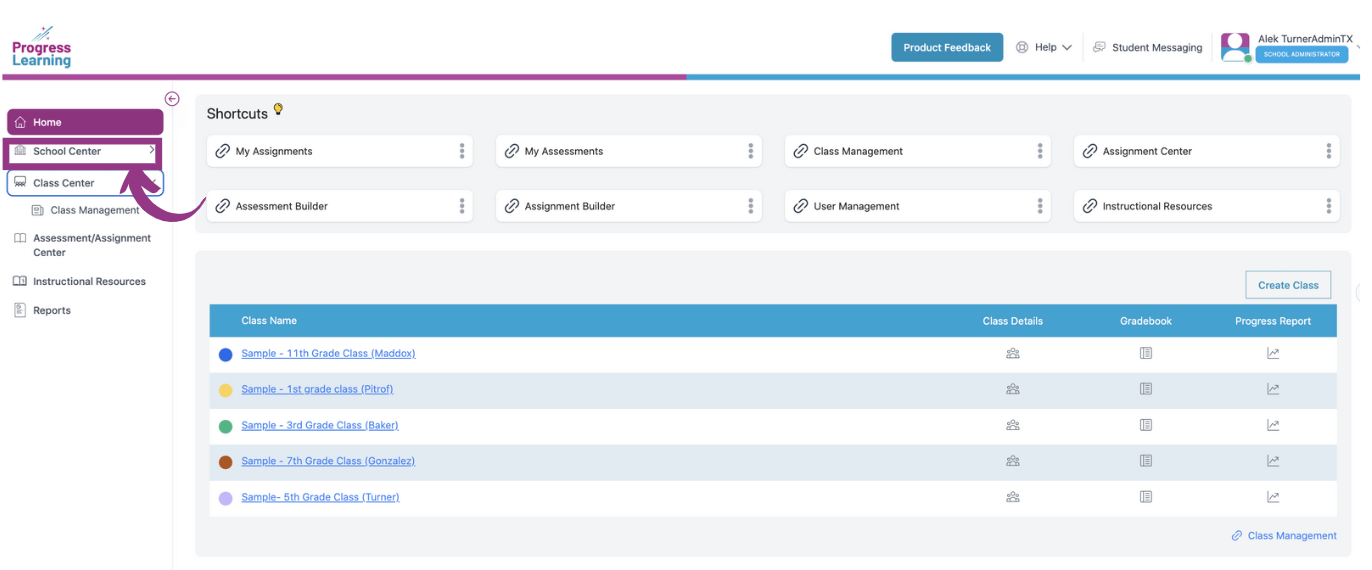 Select Account Information from the drop-down menu.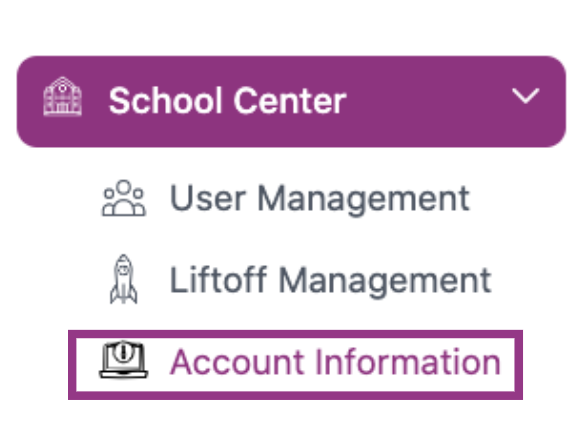 Click on the Account tab at the top.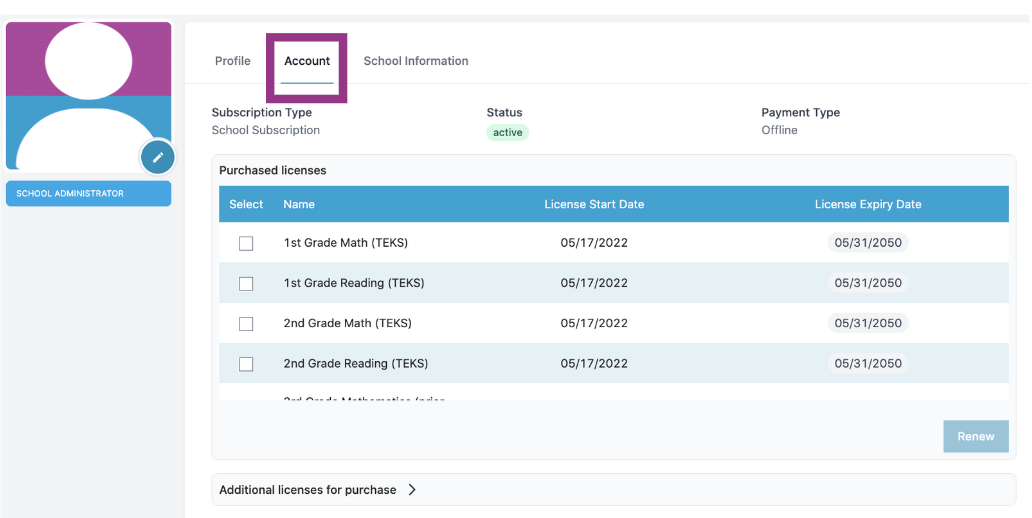 Here you will be able to view your current purchased licenses, license start dates, license expiry dates, as well as additional licenses available for purchase. 
To "Renew," click on the box next to the licenses you would like to renew and click Renew.
To add licenses to your subscription, expand the arrow next to Additional Licenses for Purchase at the bottom of your screen, check boxes next to the licenses you are interested in, and click Get Quote.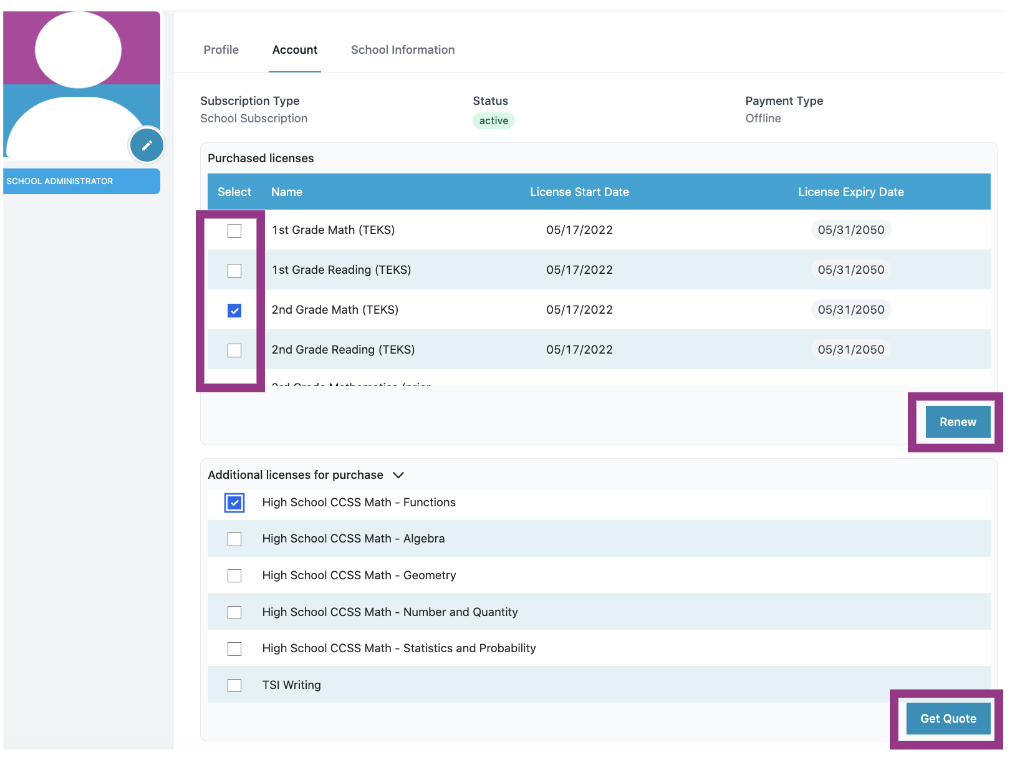 ---
---