How can I use Progress Learning for targeted tutoring in the classroom?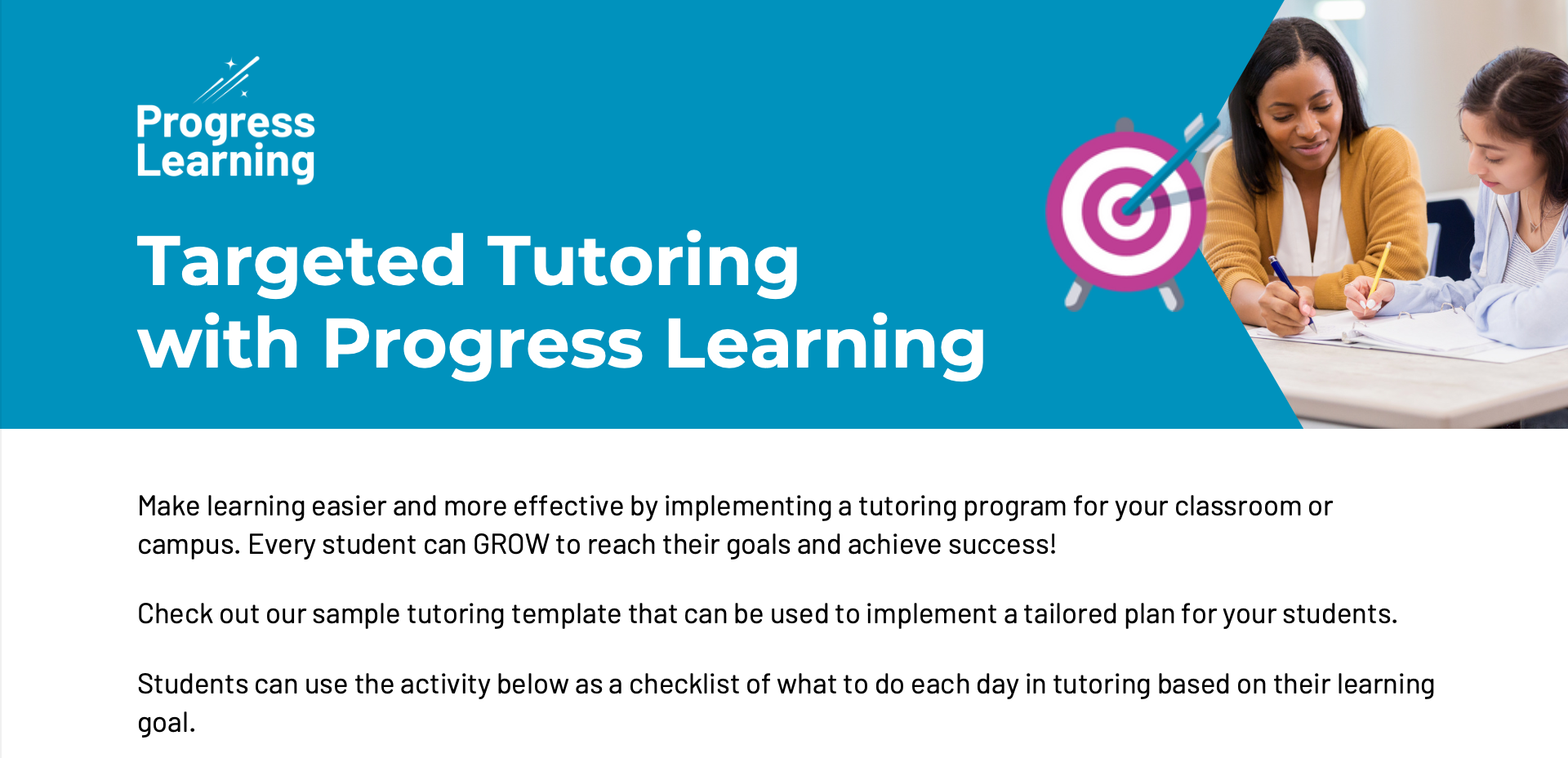 We have a ready-to-go tutoring template that teachers can use as a planning tool for providing tutoring and intervention in the classroom.
For more detailed information and ideas, please visit our Progress Learning blog article, Setting Up Effective Online Tutoring.
---
---