How do I view assessment results?
From the Assessment /Assignment Center:
Step 1: Click "Assessment/Assignment Center" from your teacher dashboard.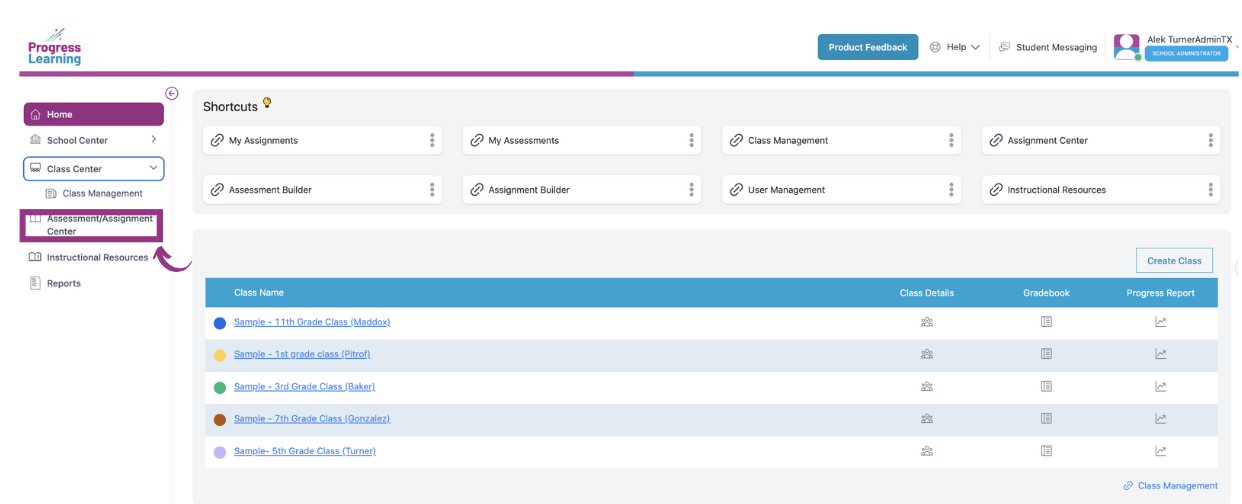 Step 2: Click "My Assignments" from the "Assignments" section.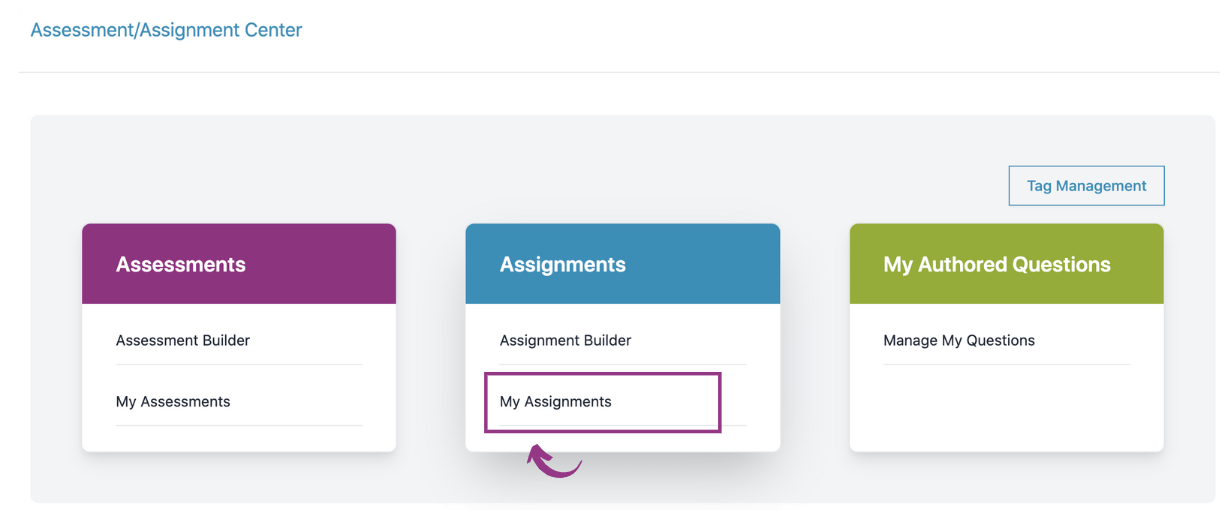 Step 3: Click on the number in the "Results" column. You must have at least one student result to view the results page.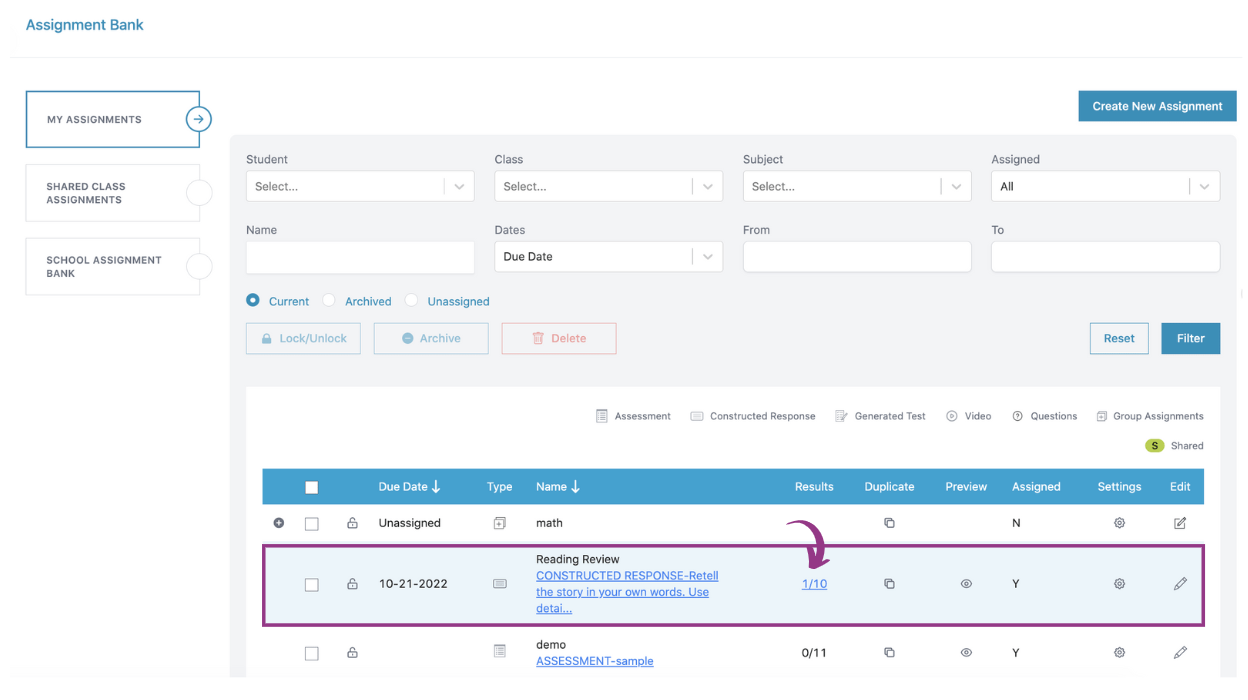 Step 4: The overall assessment average is displayed at the top of the page. By default, results are shown for all of your classes. Select a specific class if you'd like to only view data for one class at a time.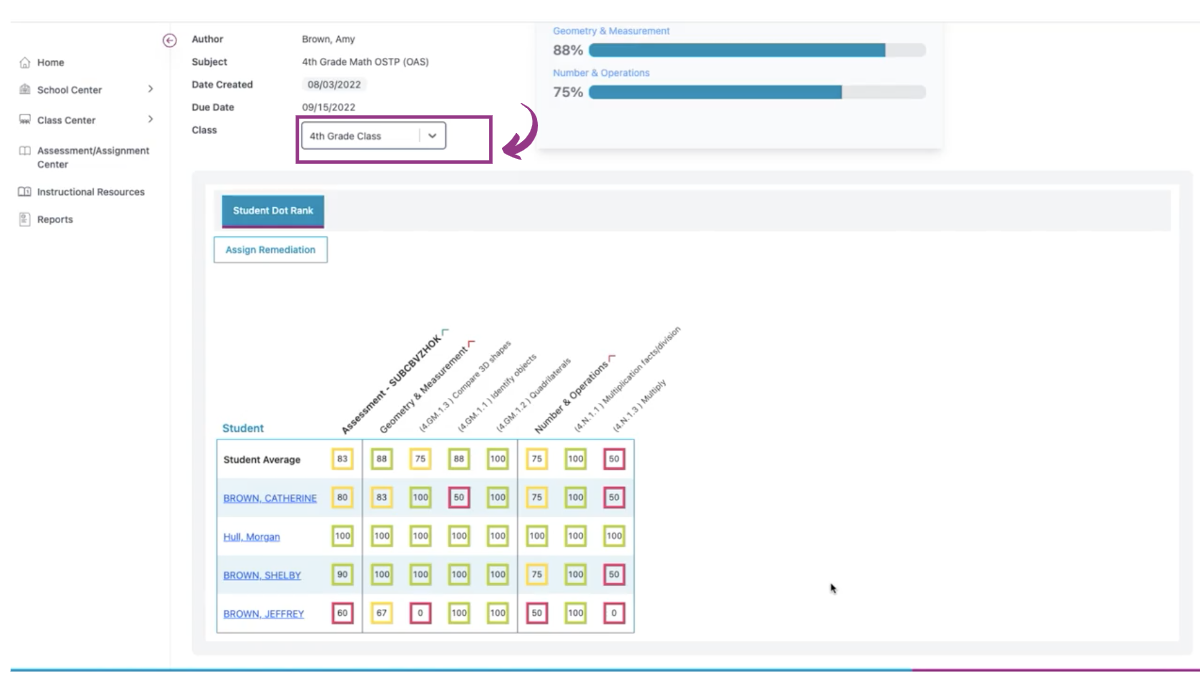 Step 5: The "Assign Remediation" button provides remediation practice for students who scored 80% or lower on the standard. To learn more about Quick Click Remediation, click here.
You can view assessment results in a few areas: "My Assignments," "My Assessments," "Grade Book," "Class Results" tab of the grade book, and the "Assessment Results Export."
Viewing the Results Report from "My Assessments":
If there are multiple attempts, the Student Dot Rank tab will show the average score.

Each student name will be hyperlinked to view more detail on their most recent attempt.

* Results Report, when accessed via the assessment bank, displays the average score. Results Report, when accessed via the assignment bank, displays the highest score attempt.
---
---