How do I use the Bell Ringer feature?
Step 1: From your homepage, go to the Instructional Resources dropdown menu and select a subject area.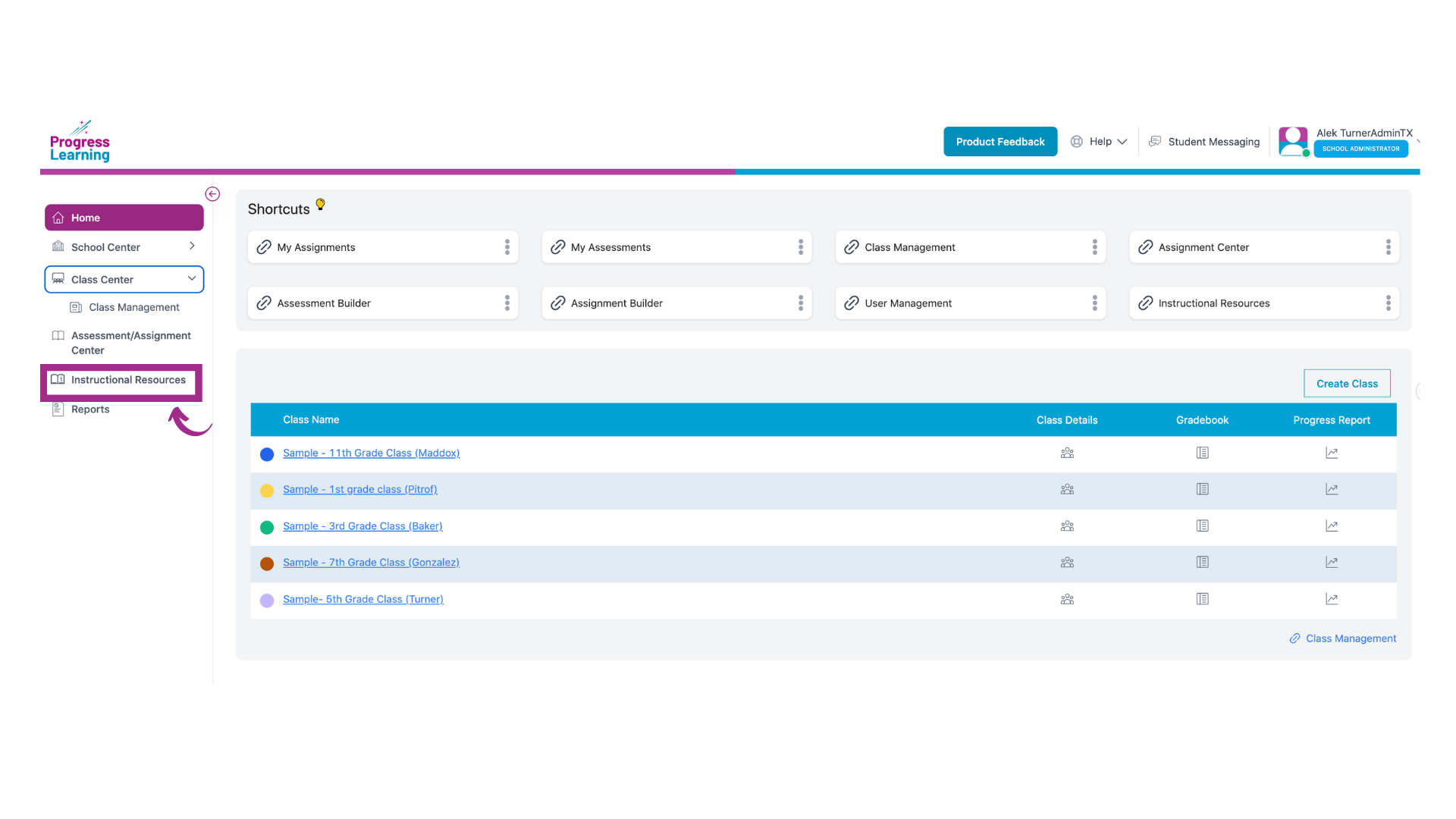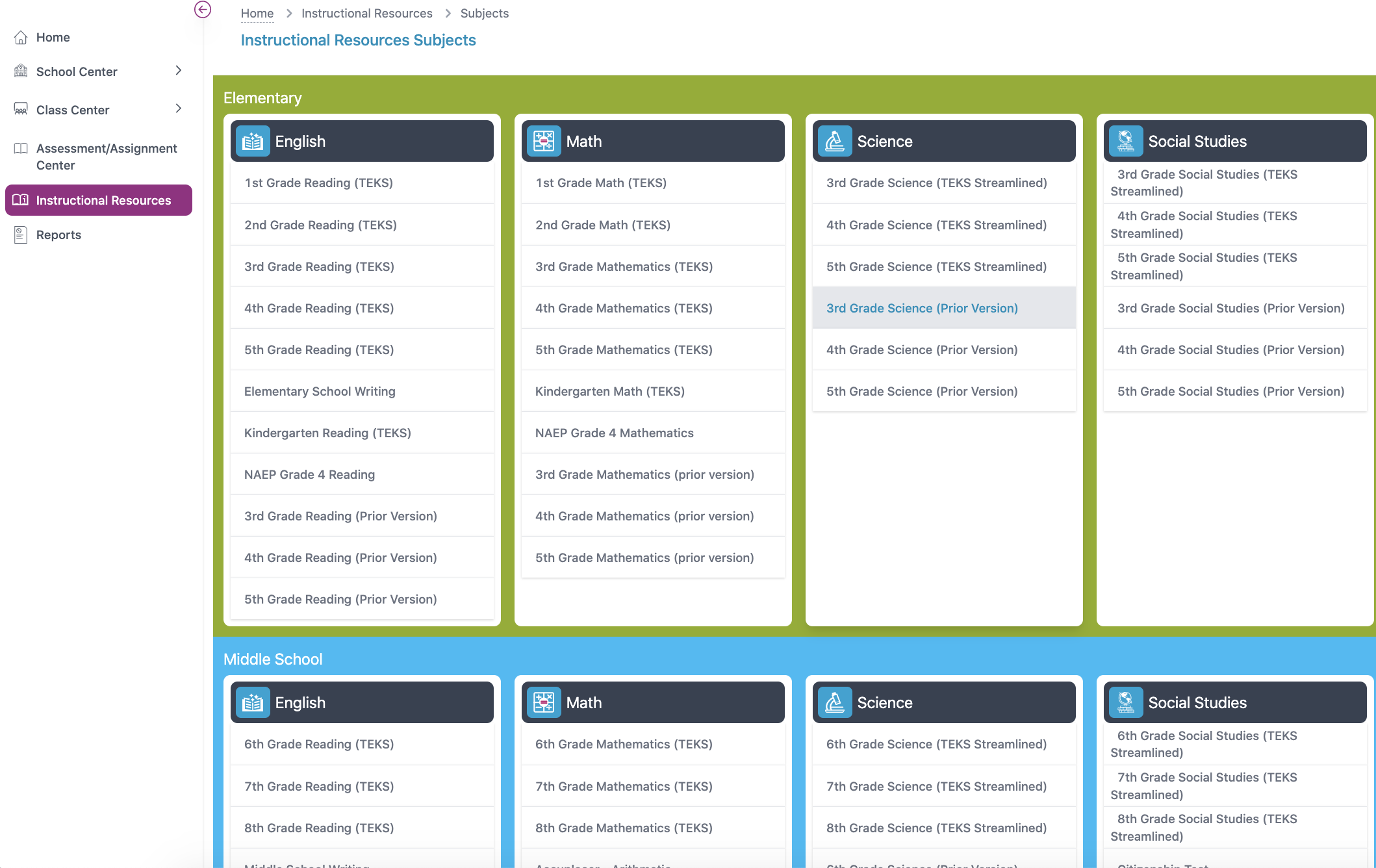 Step 2: In the Instructional Resources section, click on the "Bell Ringer" icon.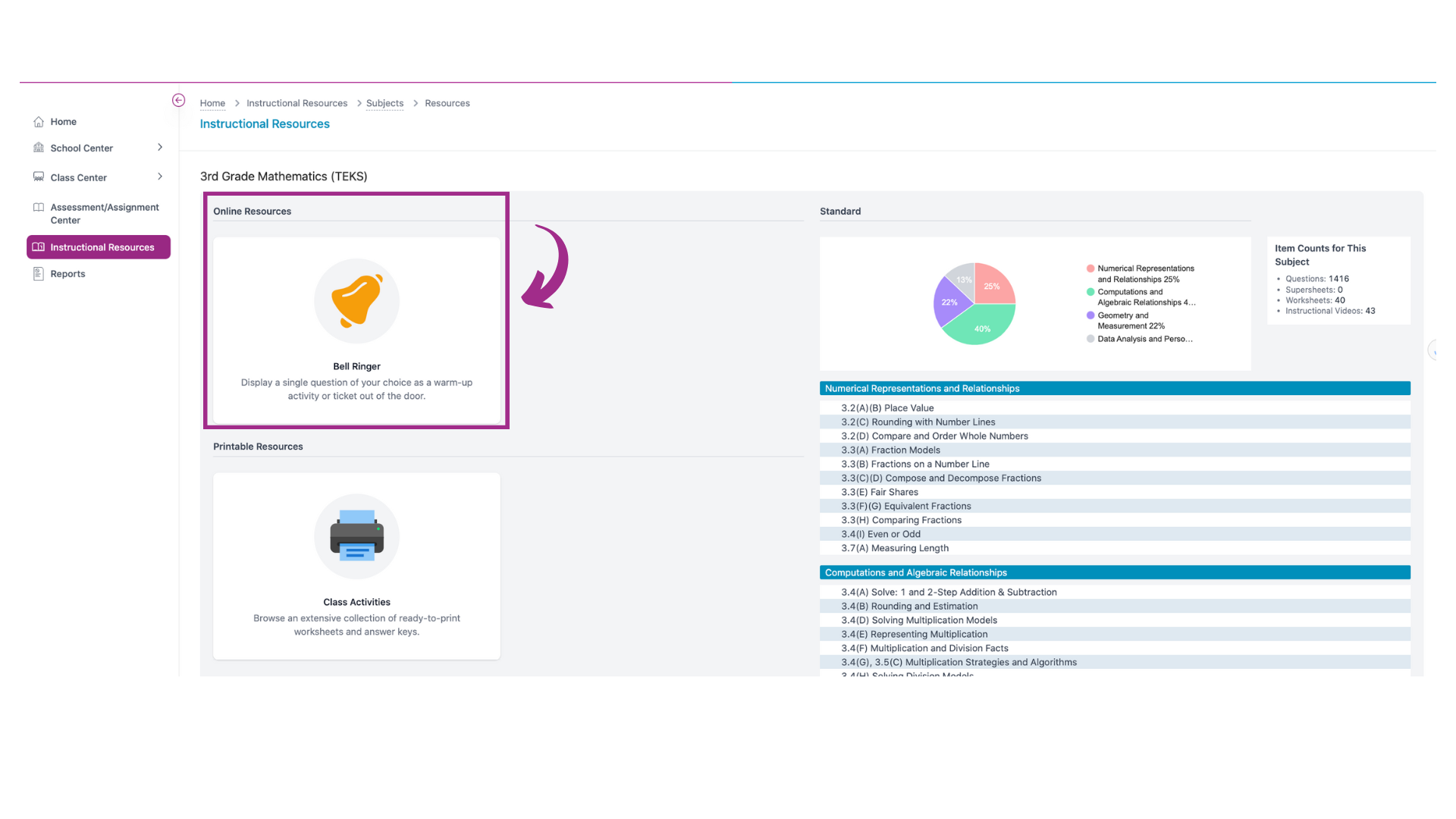 Step 3: To create a new Bell Ringer, click "New Bell Ringer."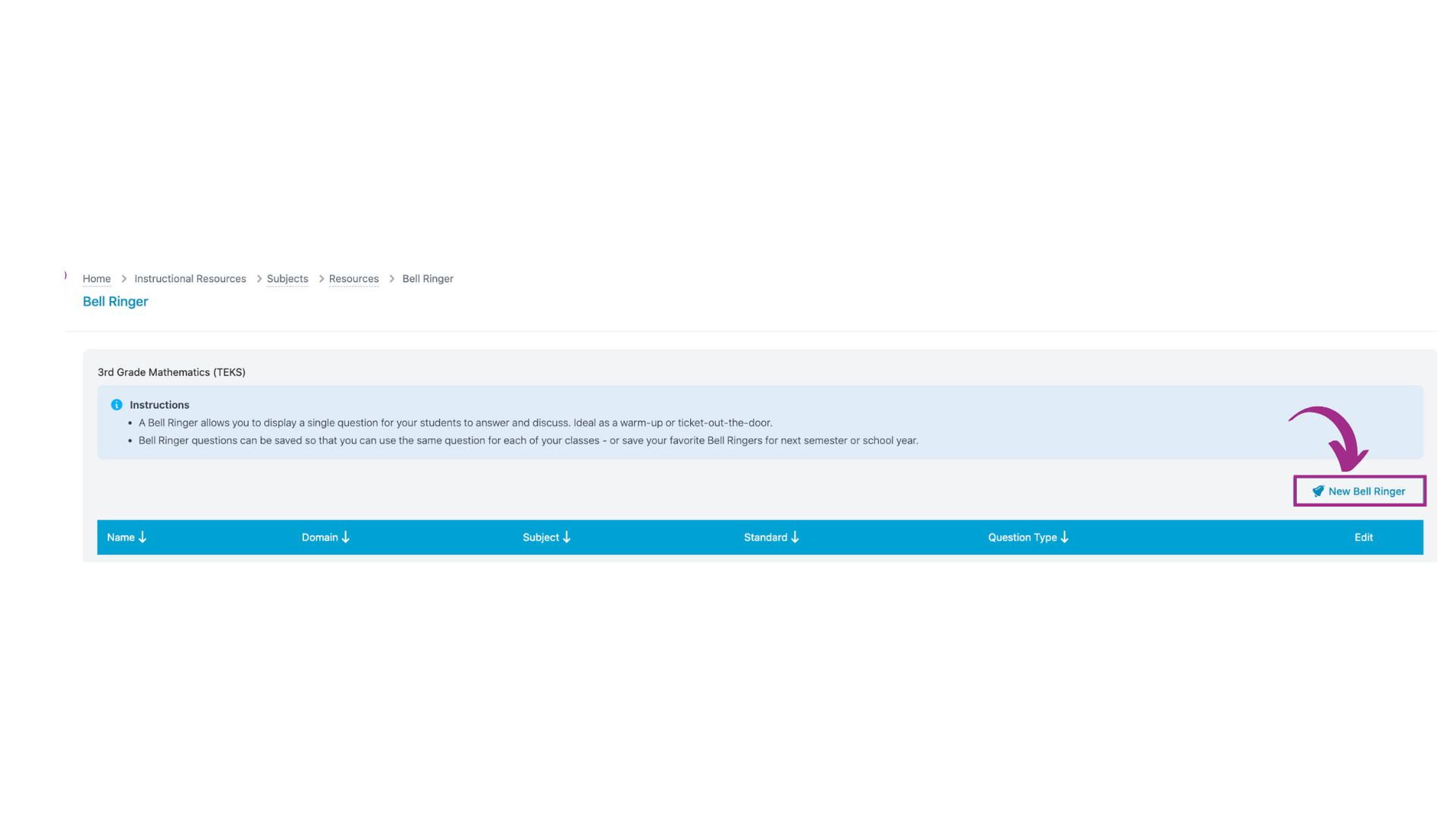 Step 4: Select your domain and the standard(s) you want to use for your Bell Ringer activity. Then click "Load Questions."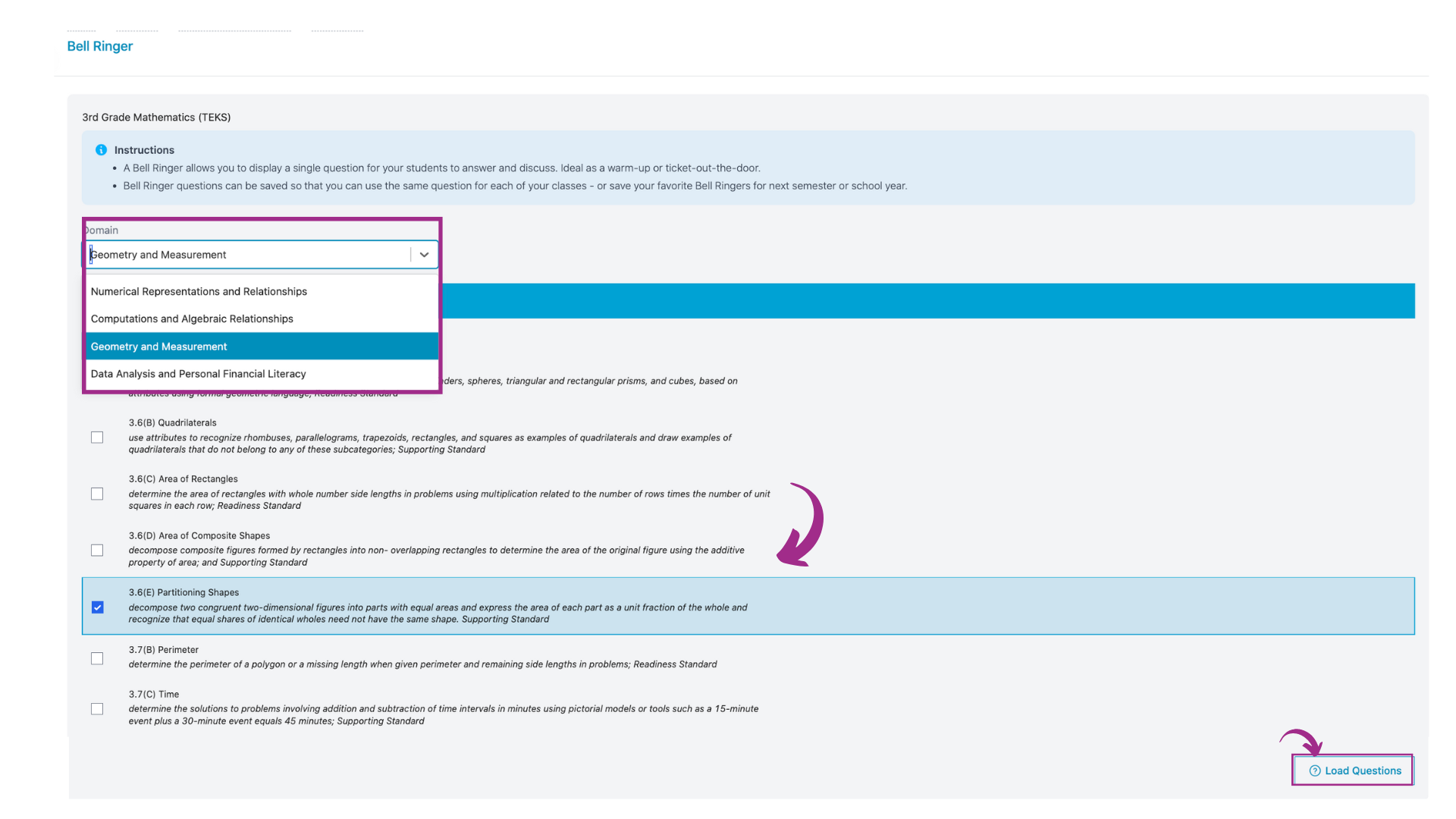 If you do not like any of the five options, click the "start over" link to generate a new set of questions.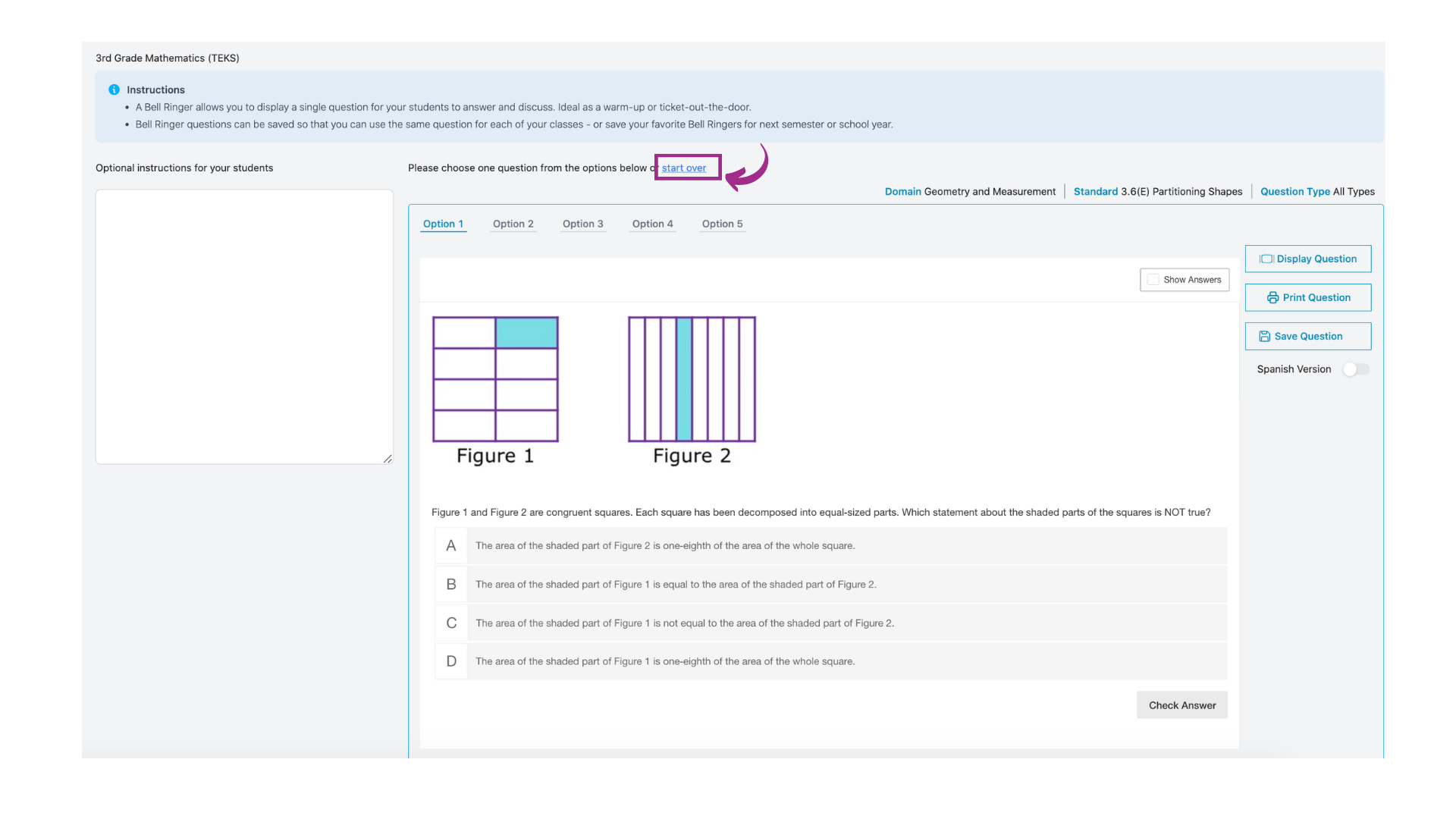 Step 5: As you're deciding between the five questions, you'll see that they all cover the same standard, as indicated in the bottom right corner. Decide which question you like best and click the "Display Question" button. Enter instructions or classroom management expectations for students to see when the Bell Ringer question is displayed in projector mode.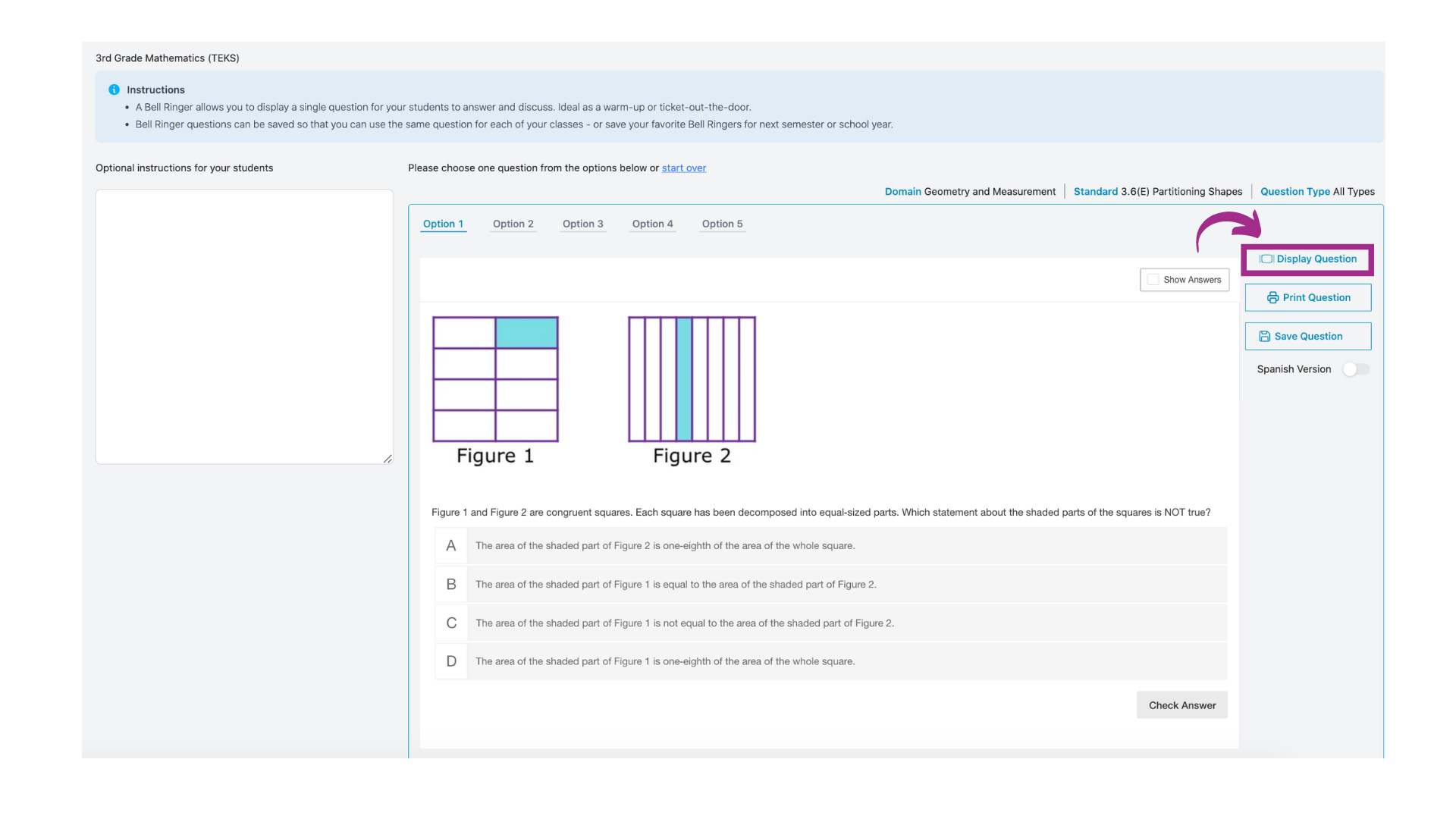 Step 6: The Bell Ringer will open in projector mode. Click the "Back to Bell Ringer" link to exit projector mode and choose a different question.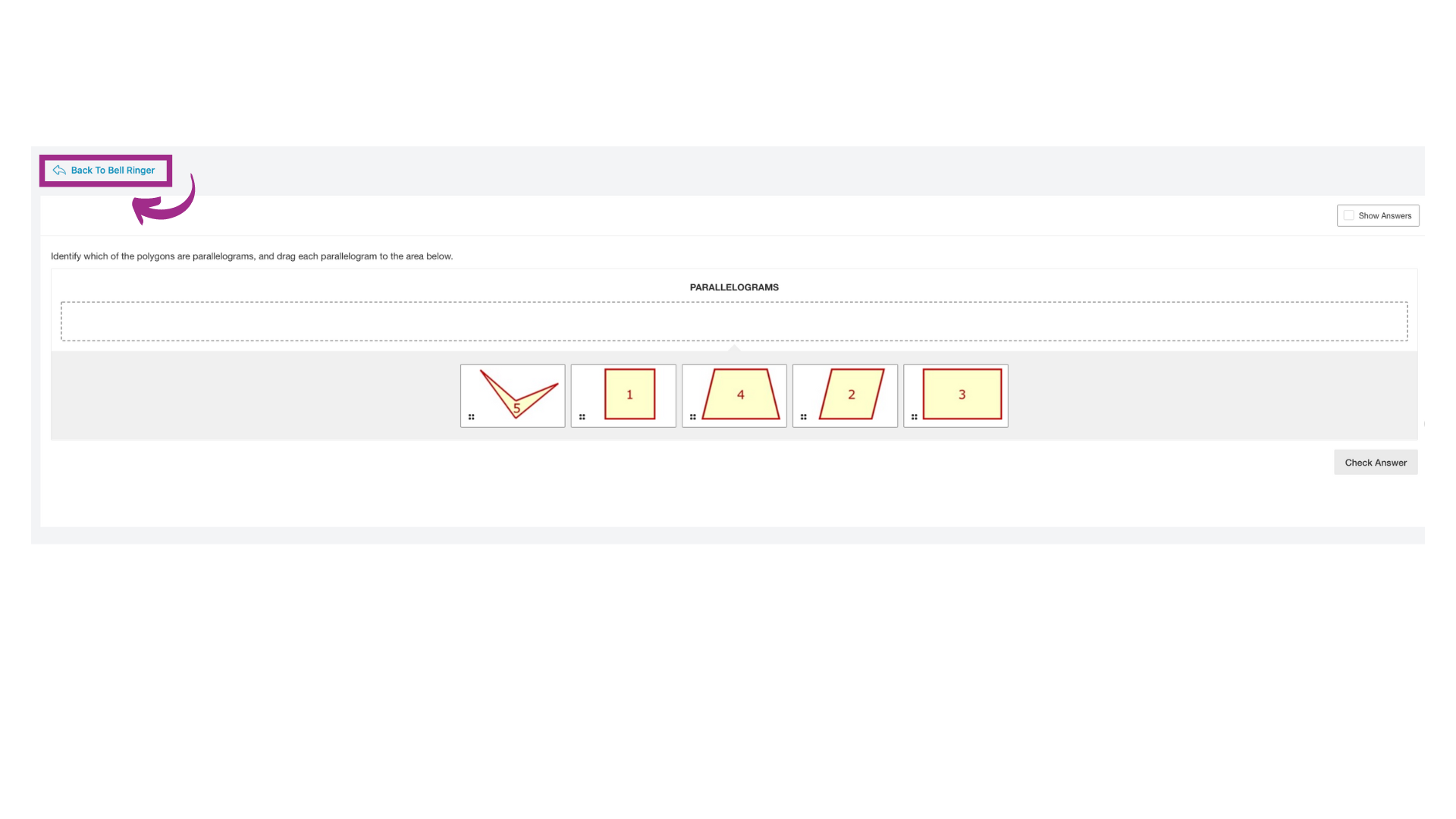 Step 7: By default, no answer choice is selected. Once your students have their answers ready, click on any answer choice. Regardless of whether the correct answer was selected or not, you will see the correct answer. You may also click "Check Answer" or "Show Answer" to reveal the answer for the question displayed.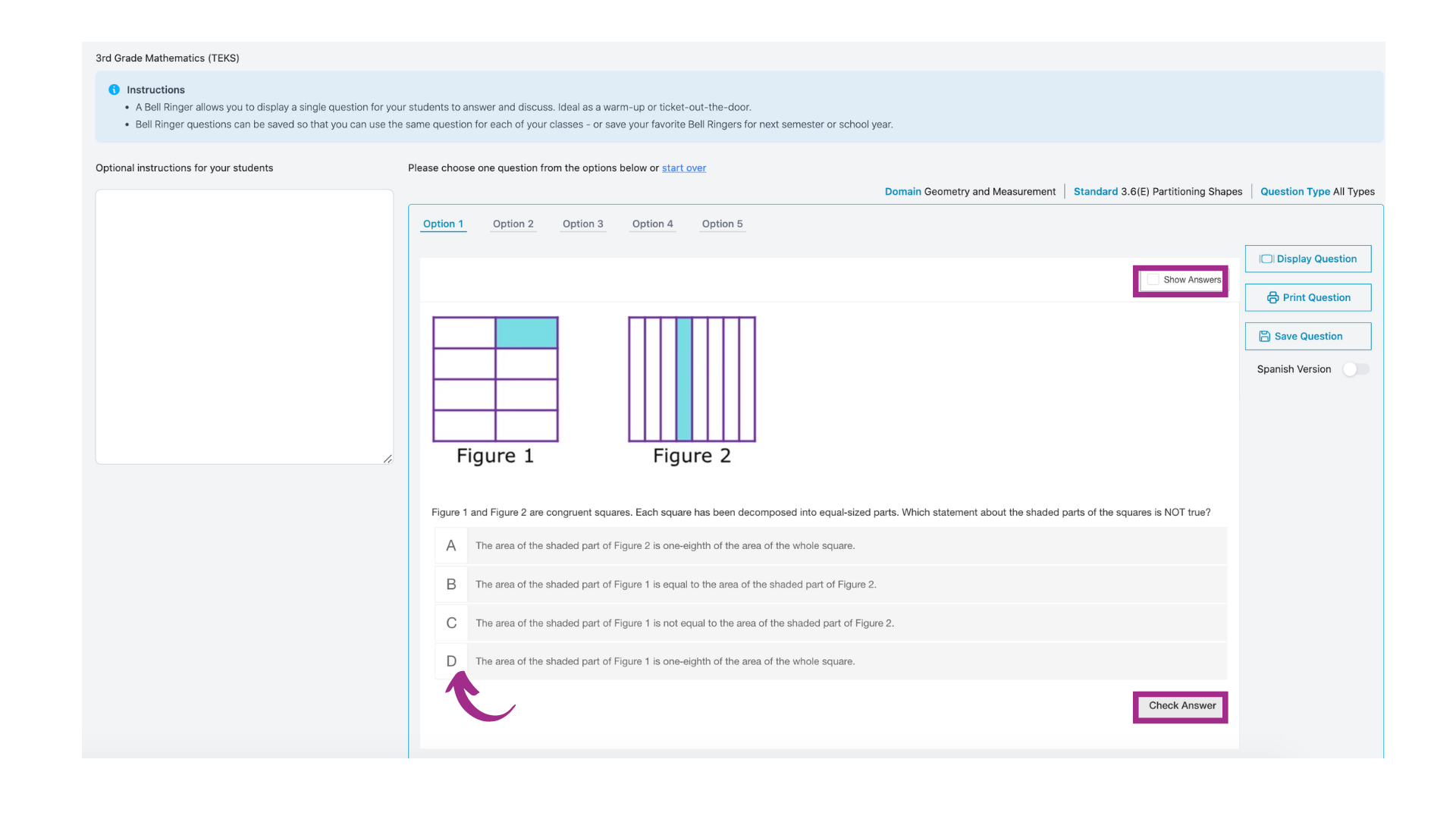 You can also choose to print your Bell Ringer questions or toggle to translate your question into Spanish.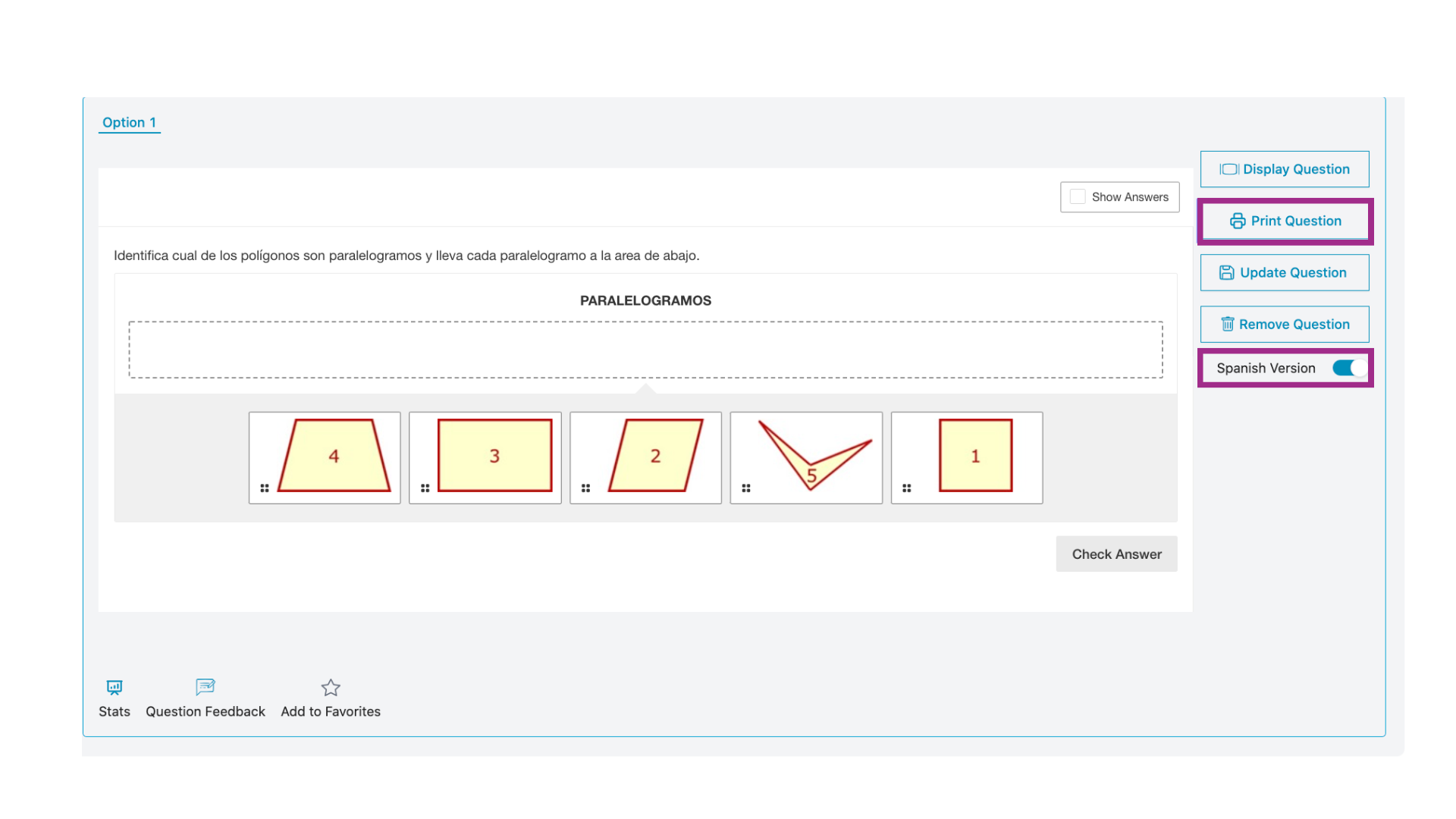 Step 8: If you would like to save a particular question for your later class periods or upcoming semesters, click the "Save Question" button for the exact question you would like to reuse in the future.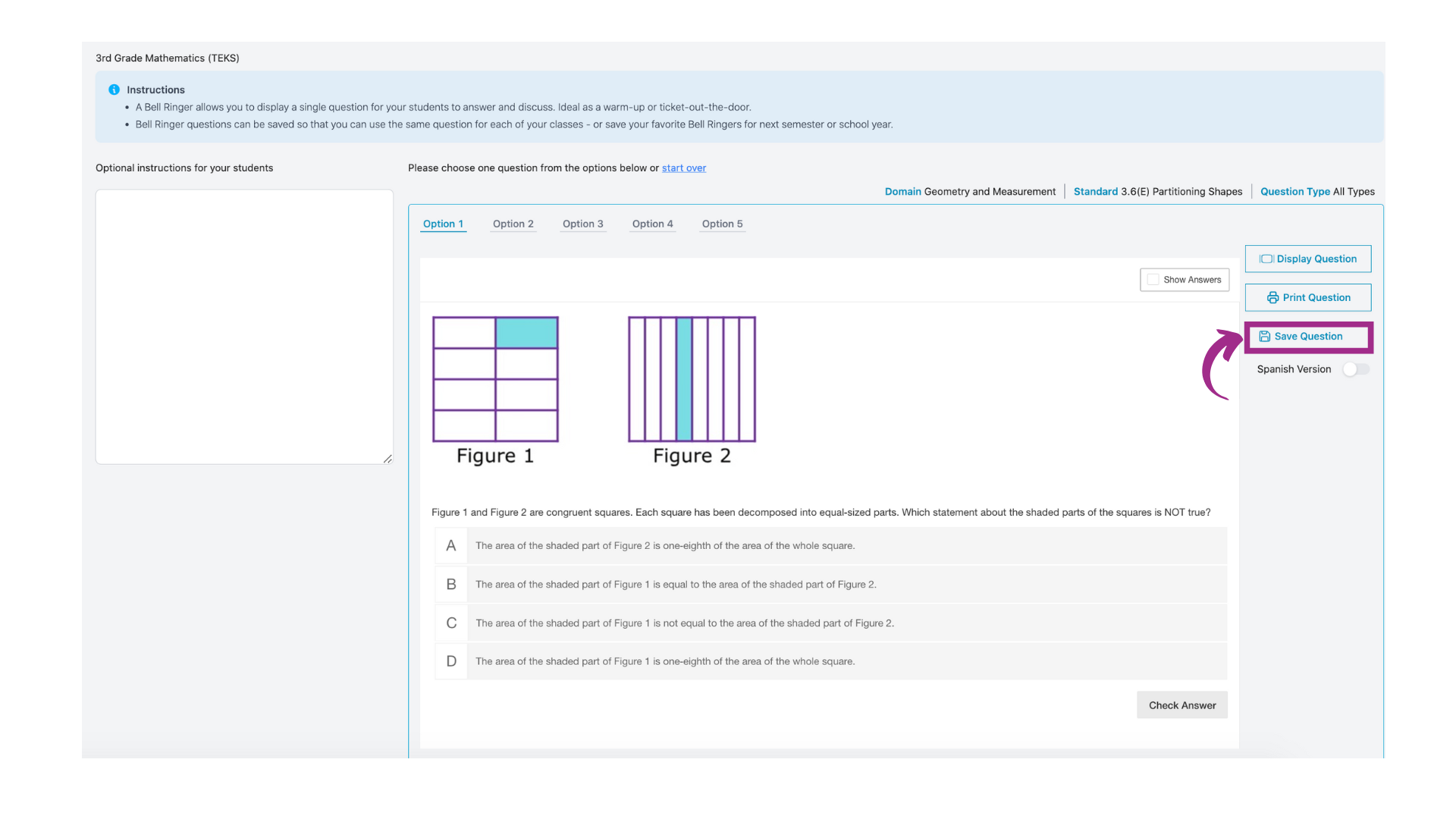 Step 9: Give your Bell Ringer question a name. Consider naming the question according to the standard or unit. Another suggestion is to use today's date if you'll be reusing the question for each class period. Click the "Save" button.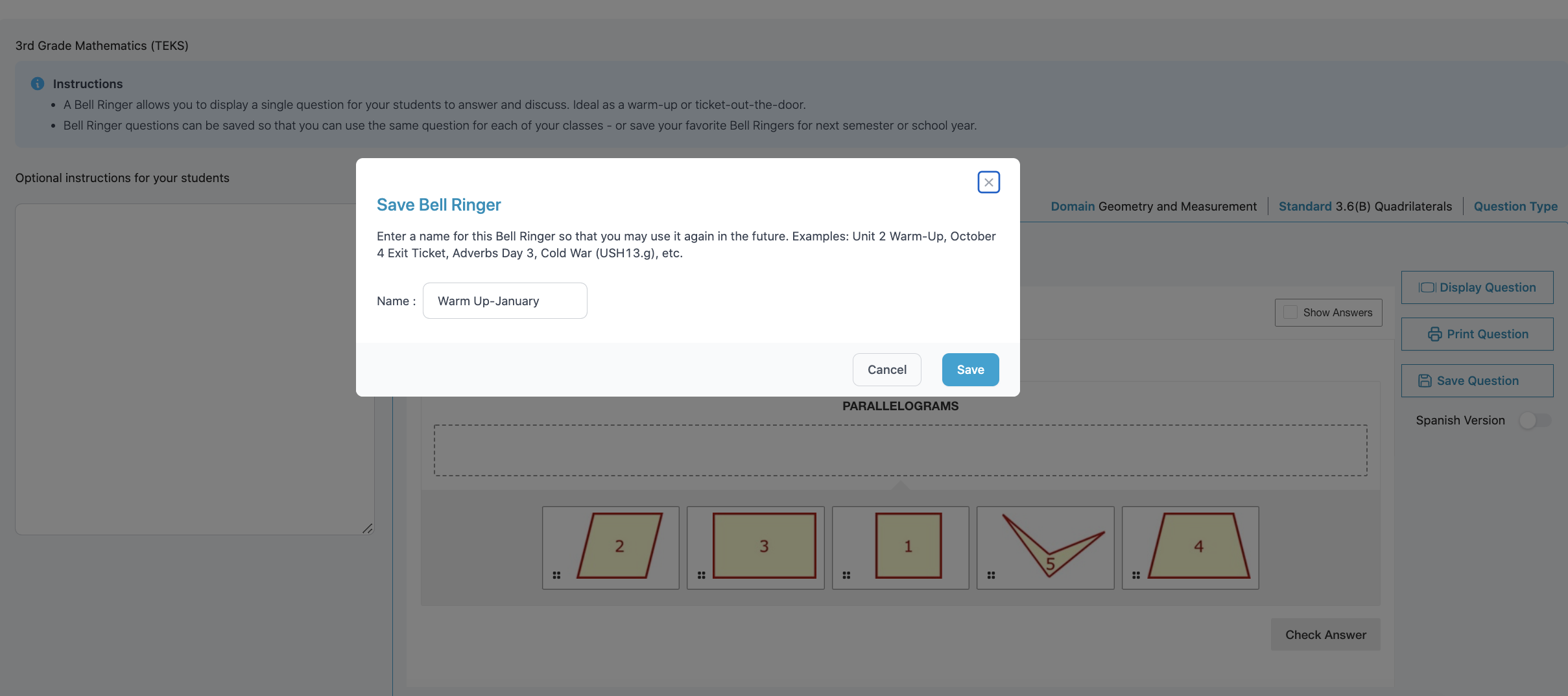 Step 10: Once you have a saved Bell Ringer, you will see the option to select a saved Bell Ringer question or create a new one. If you would like to use a saved Bell Ringer, search through the list or type part of the name to quickly retrieve it.

---
---