How do I add or remove administrative rights for a user?
Step 1: While logged in as an admin, go to the School Center tab and click User Management.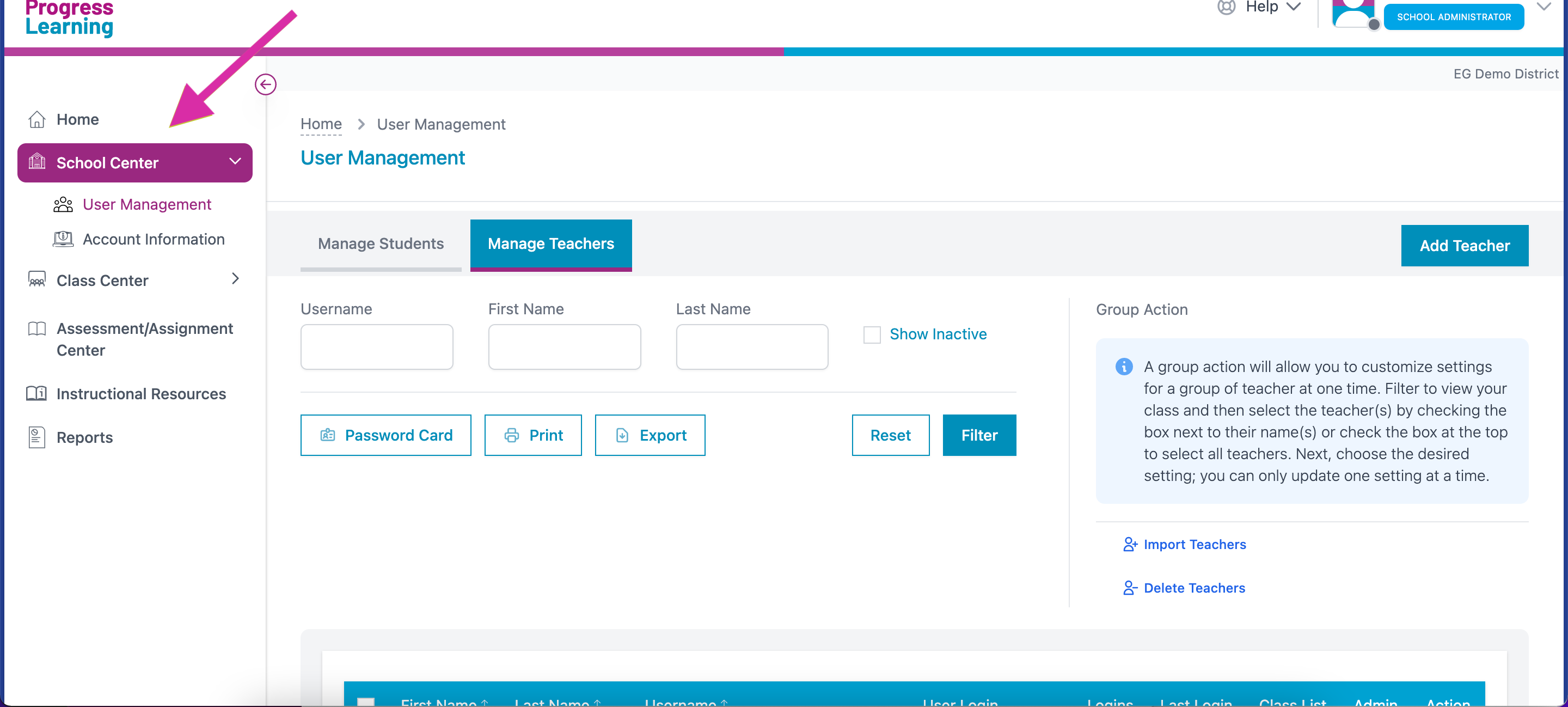 Step 2: Click on the "Manage Teachers" tab.
Step 3: Click the admin toggles for users shown. You may wish to adjust the number of rows per page to display a greater number of teacher users.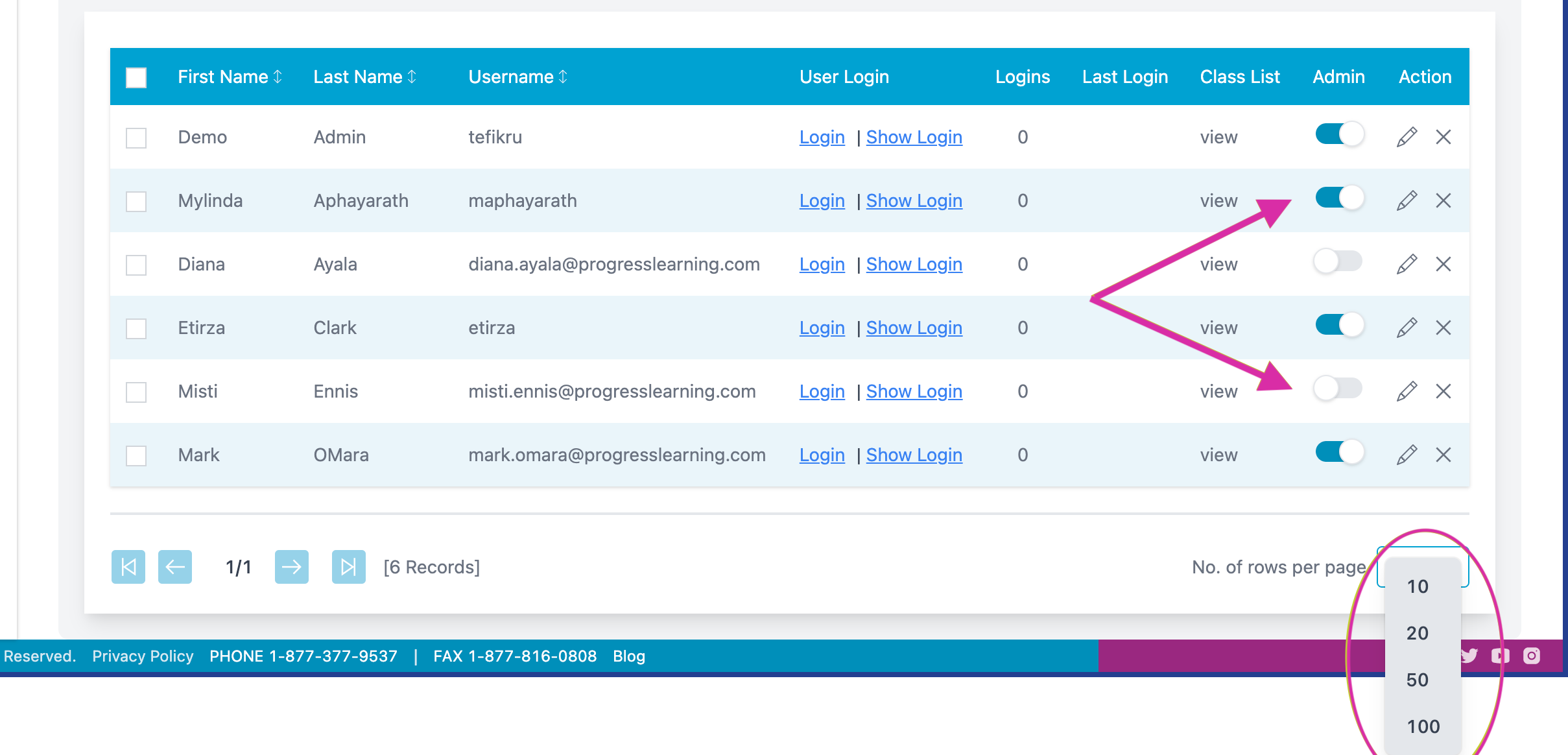 ---
---