How do I assign and grade a constructed response question?
To learn how to author your own Constructed Response questions, click here.
How to Assign Constructed Response Questions
On the teacher dashboard, click the Assessment/Assignment Center menu option.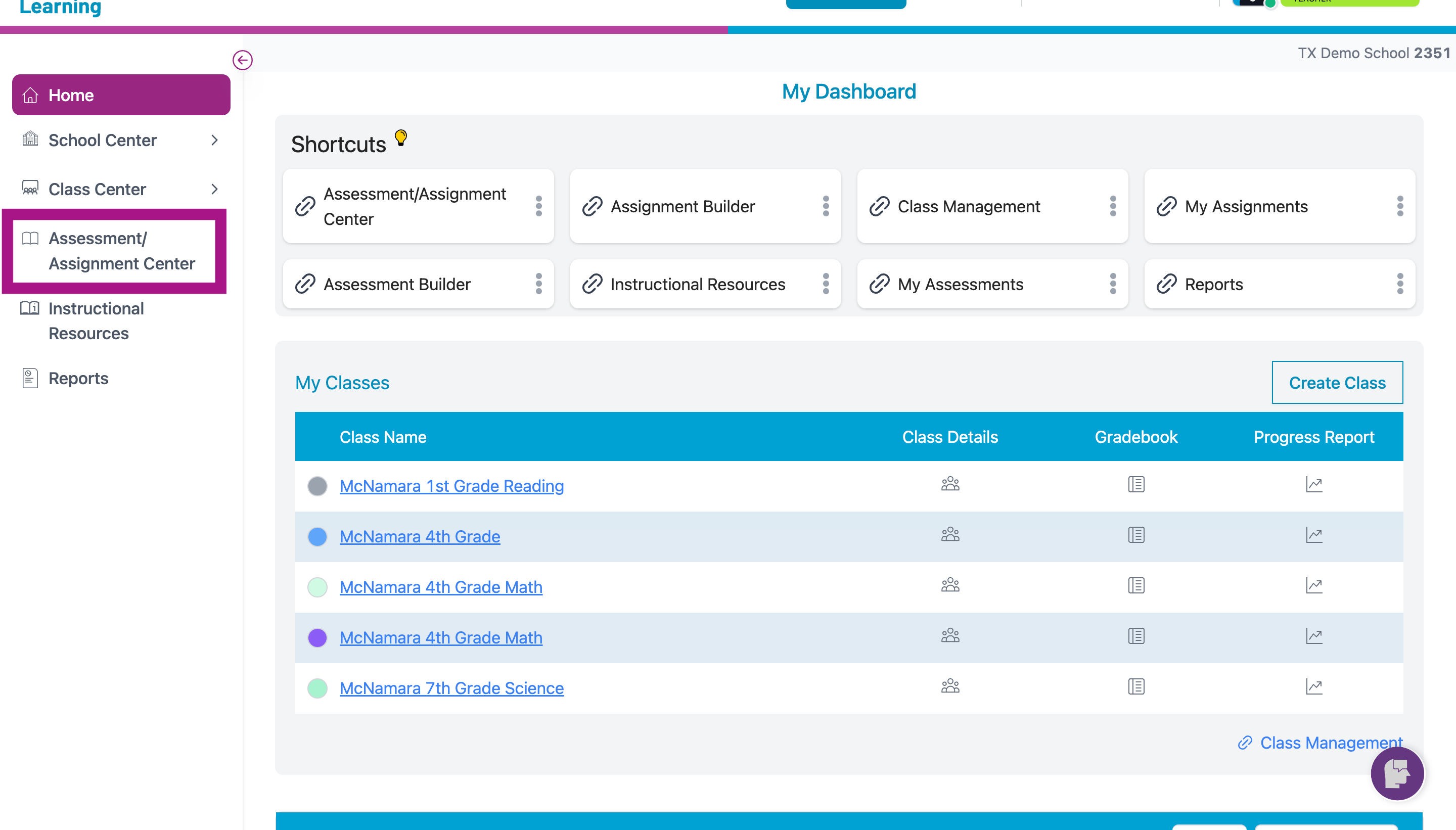 Select the option, Assignment Builder under Assignments.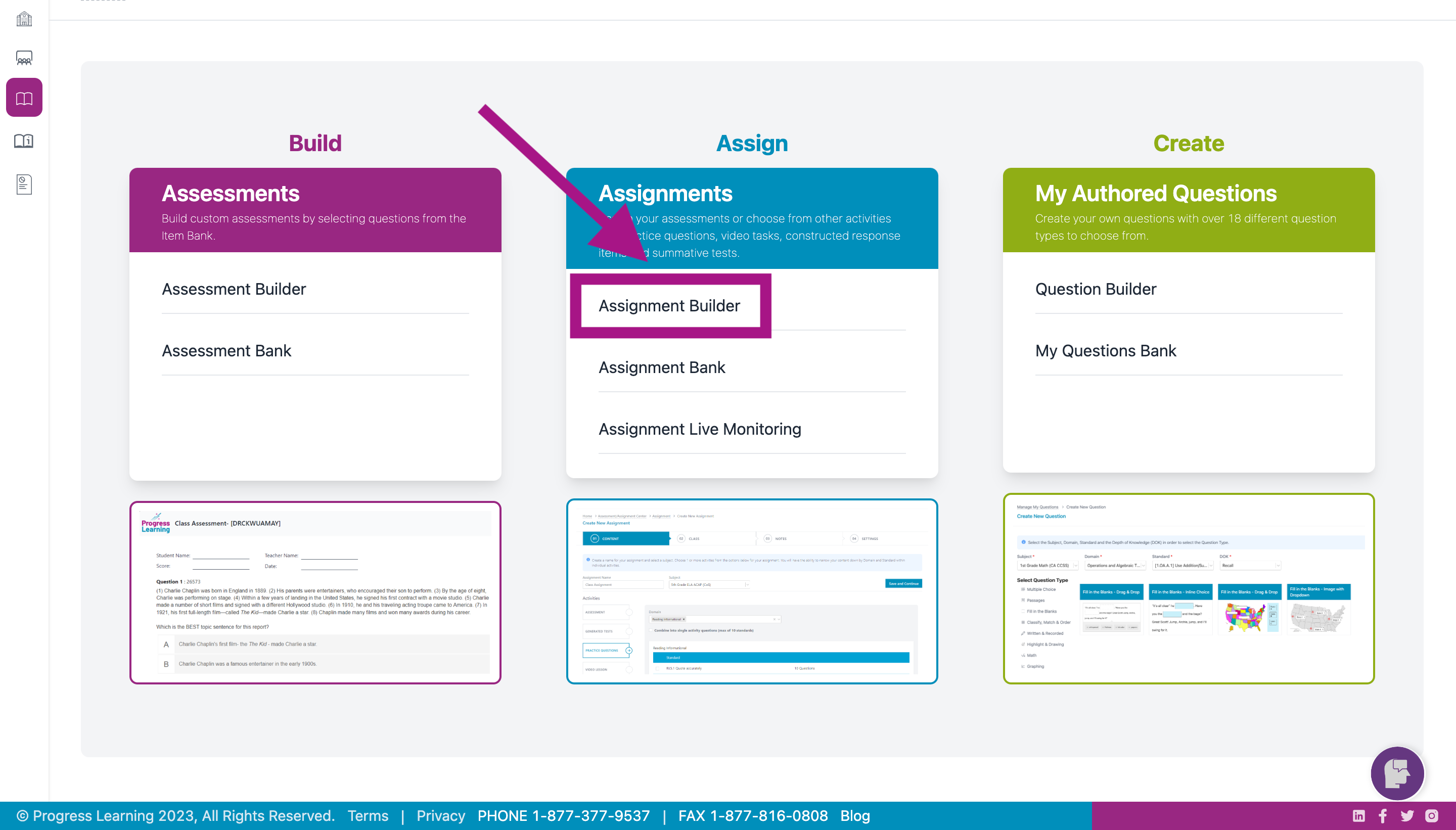 Next, provide an "Assignment Name" and choose a "Subject." You will then select the assignment's option "Constructed Response." You will filter which domain and standard(s) you want to search for a Constructed Response assignment.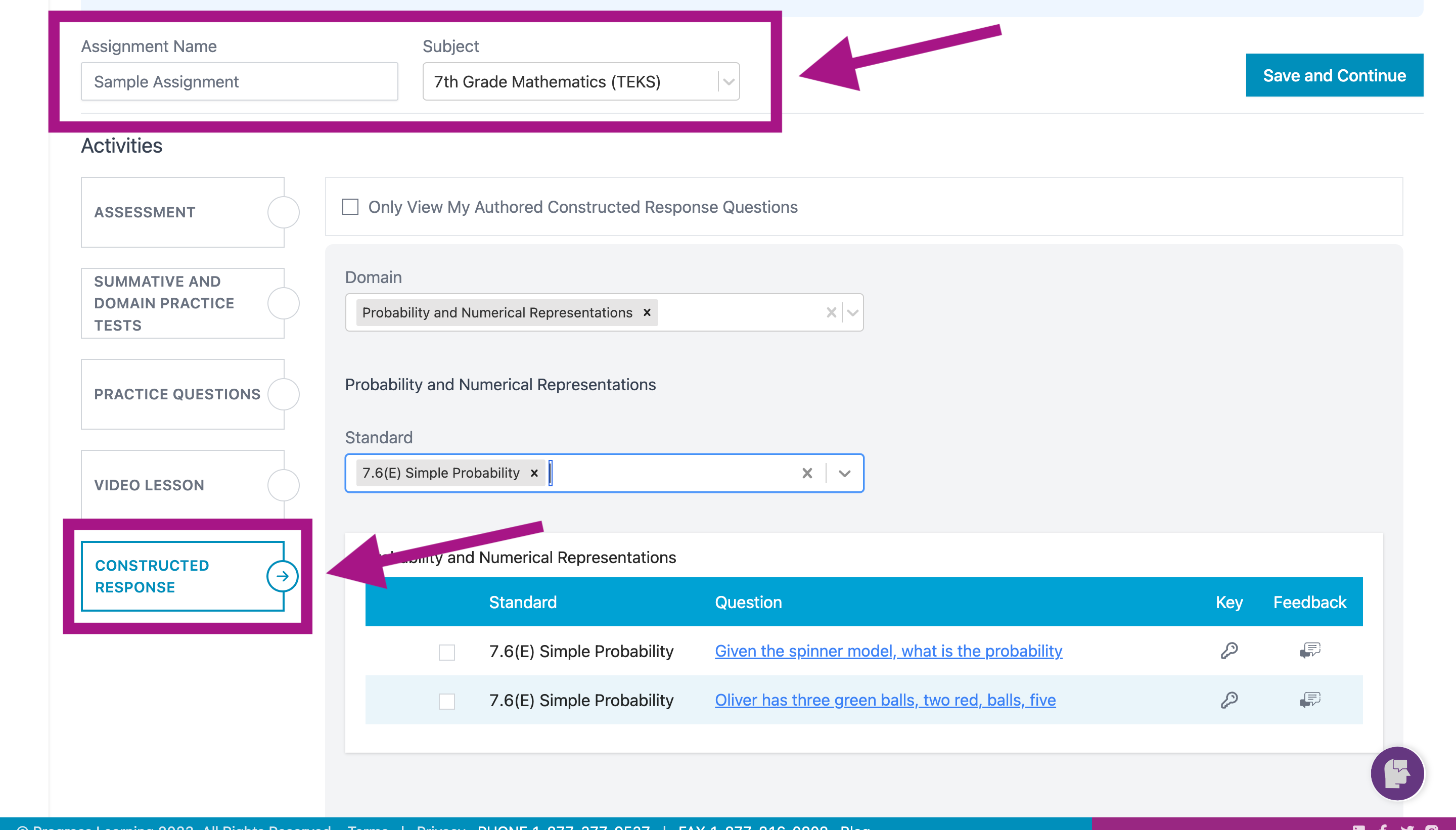 Preview the Constructed Response question by clicking the blue hyperlink.
View the answer key by clicking on the "key" icon next to the question
Review the Constructed Response question and click the checkbox located on the left of the standard.
Click "Save and Continue".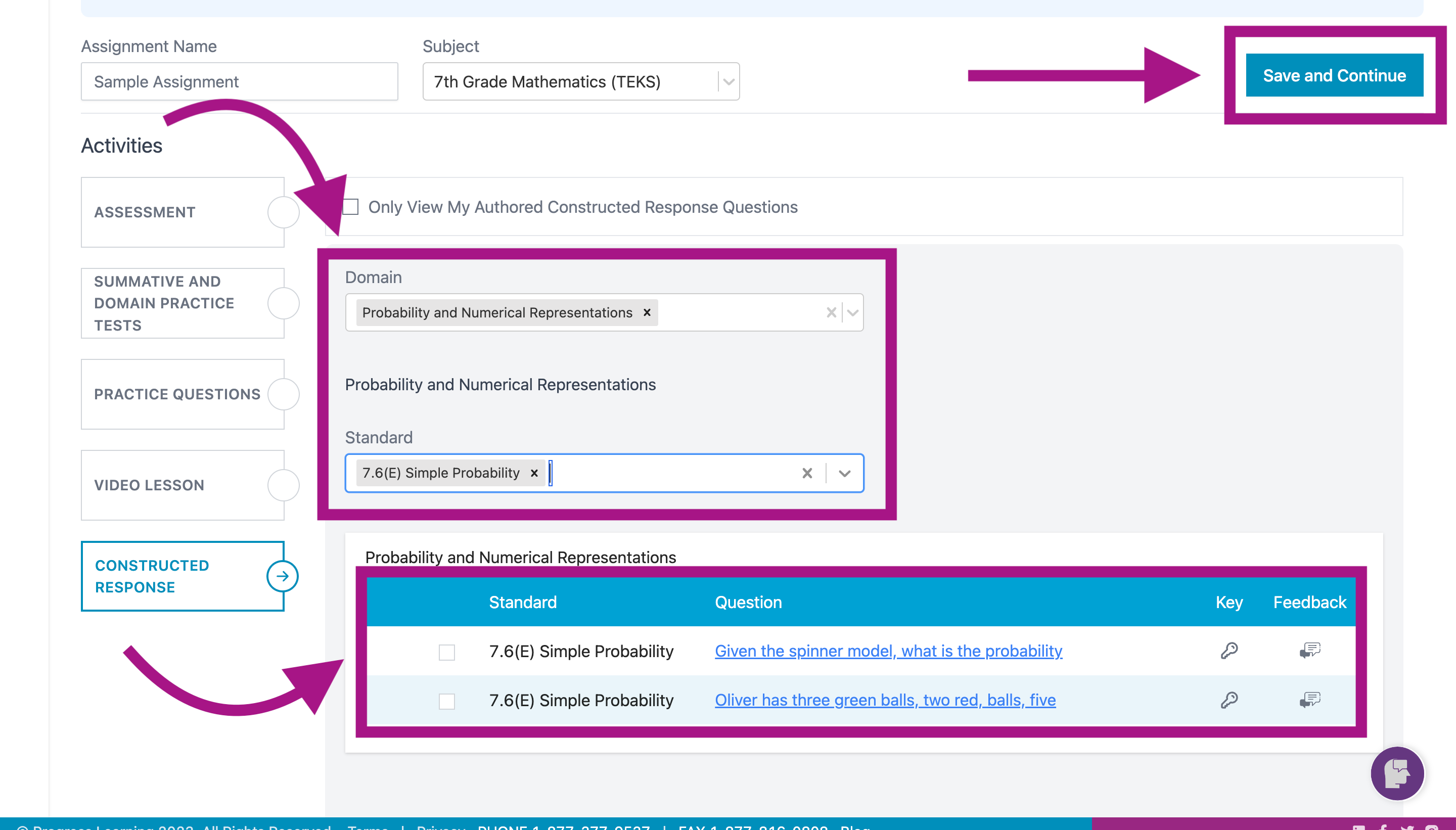 Select the class to receive the Constructed Response assignment. Click the (+) symbol to expand the class. Select which classes or students will receive the assignment, and choose the individual settings for this assignment(Eliminate 1 Answer, Text to Speech and Language).
Click "Save and Continue".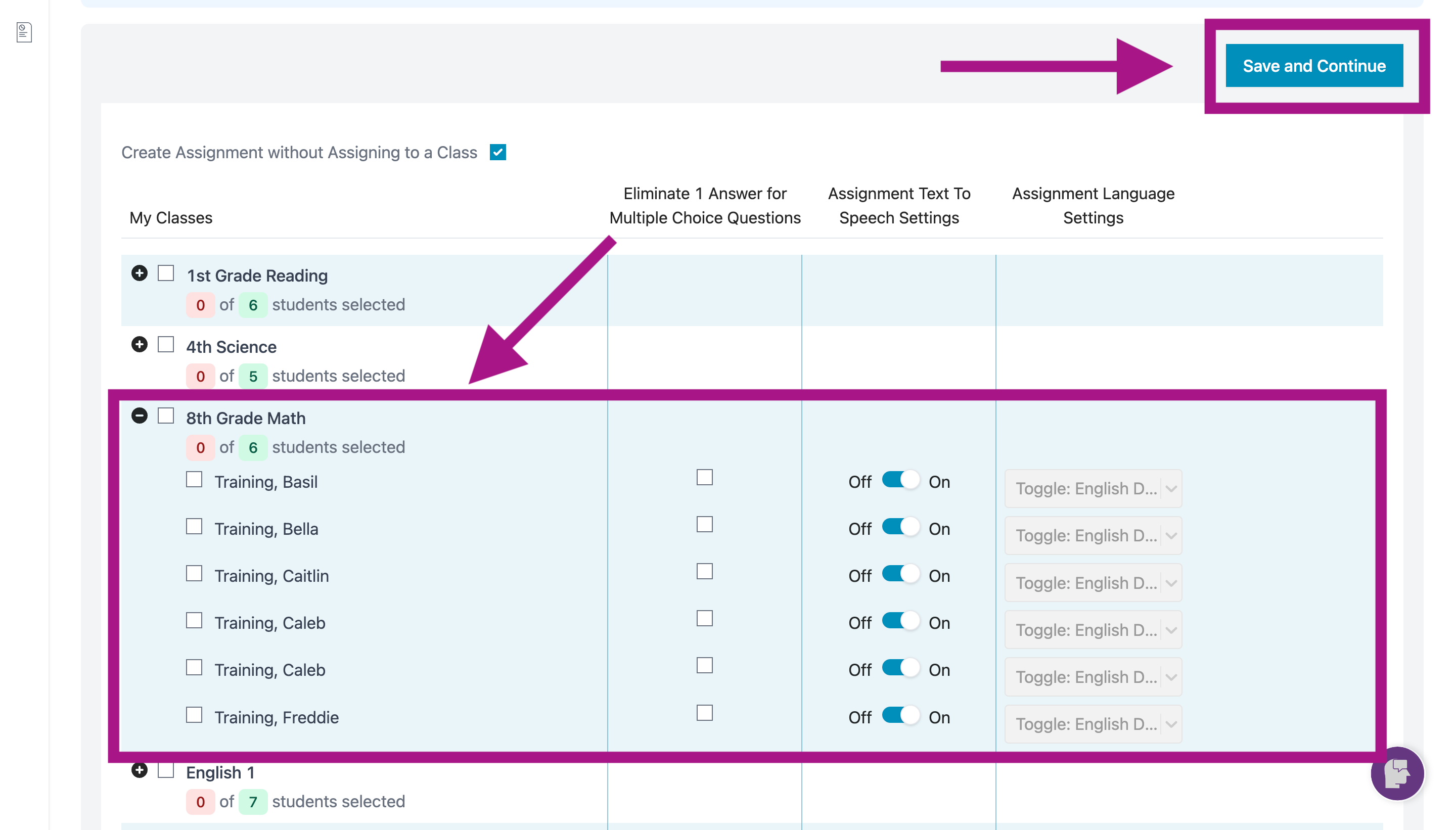 Provide optional notes with your assignment. Add text or a video message to include additional instructions or comments.
Click "Save and Continue".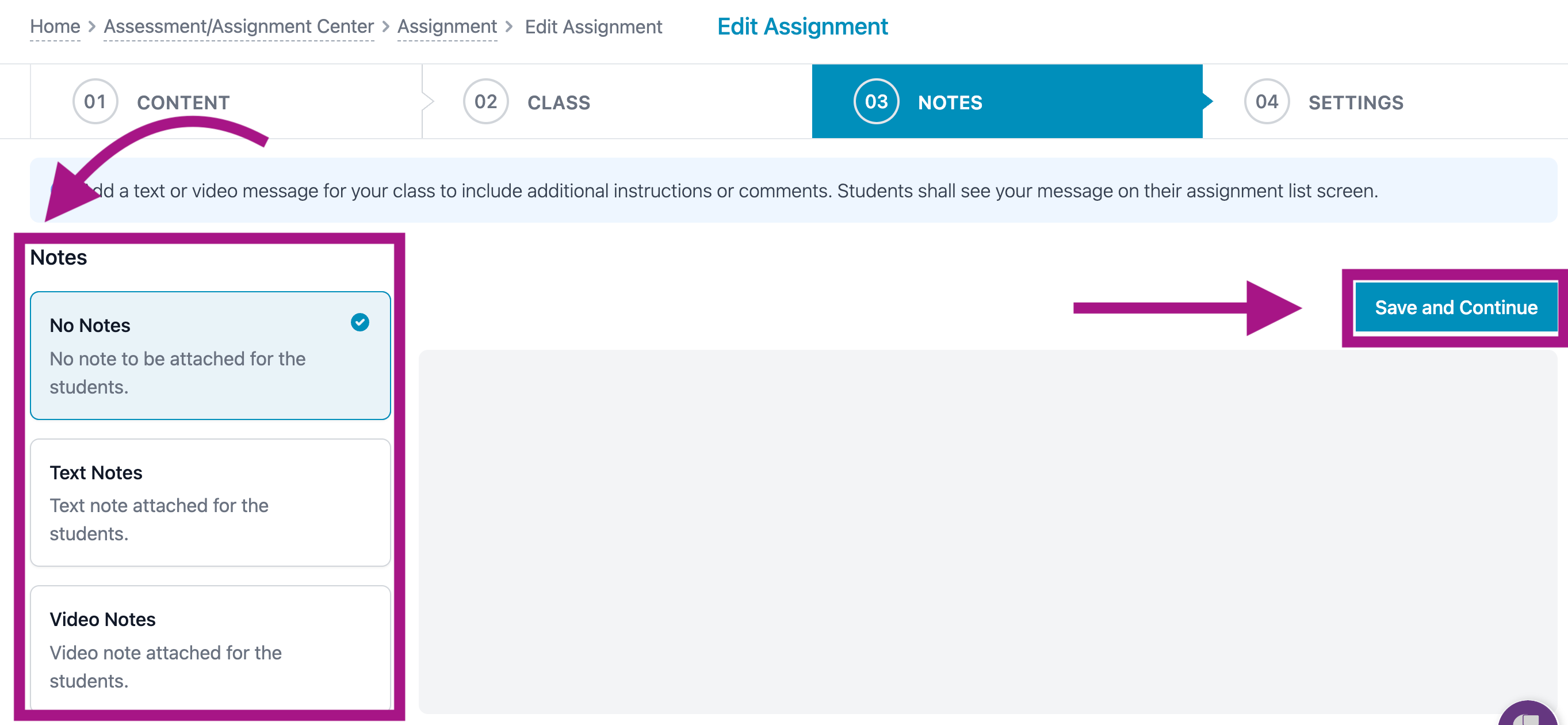 Set the Start Date and Due Date, as well as enable this assignment to be added to your school bank.
Determine a Maximum Character Limit and set the Maximum Point Value, from 1-100.
Click "Save Assignment".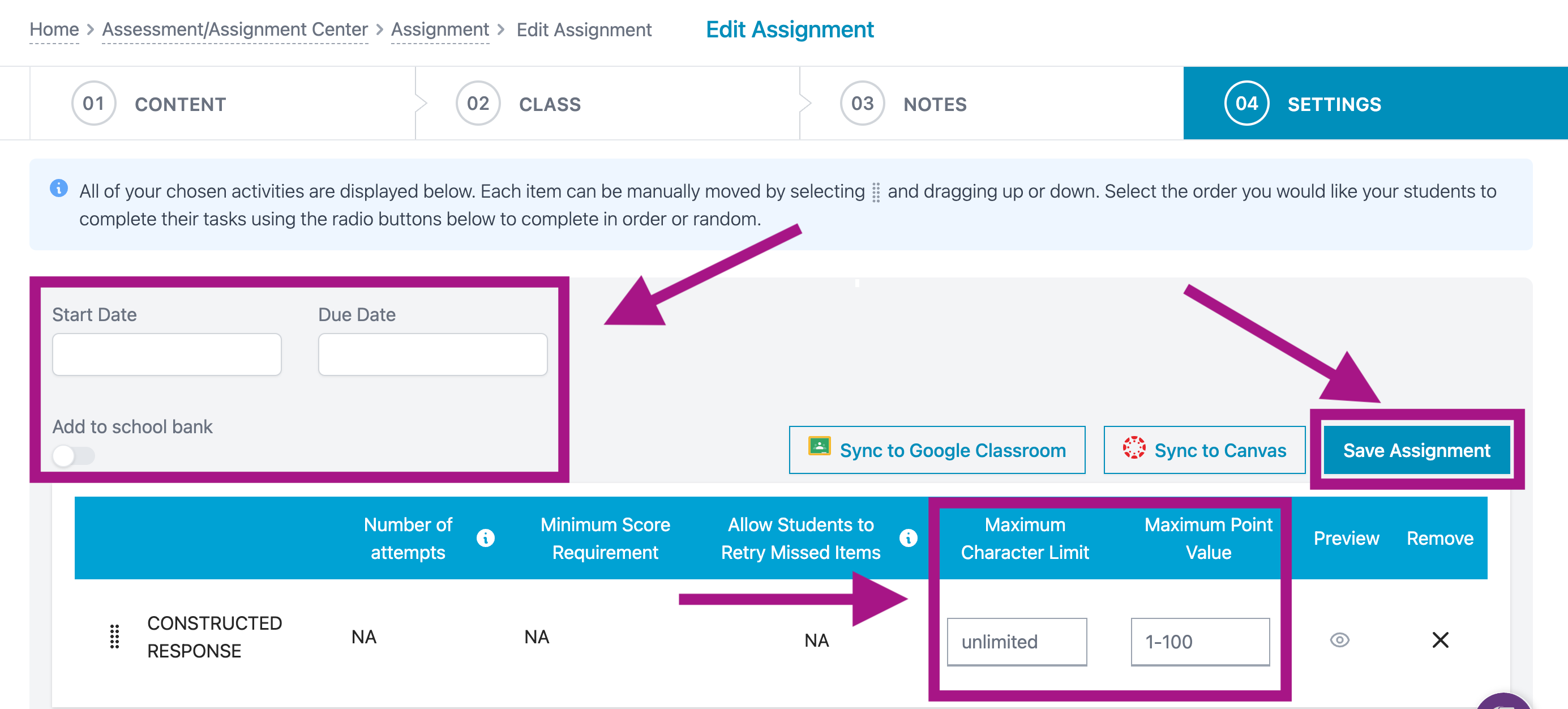 To learn how to author your own Constructed Response questions,
click here.
How to View and Grade your Constructed Response Assignment
Select Assignment Bank from the Assessment/Assignment Center.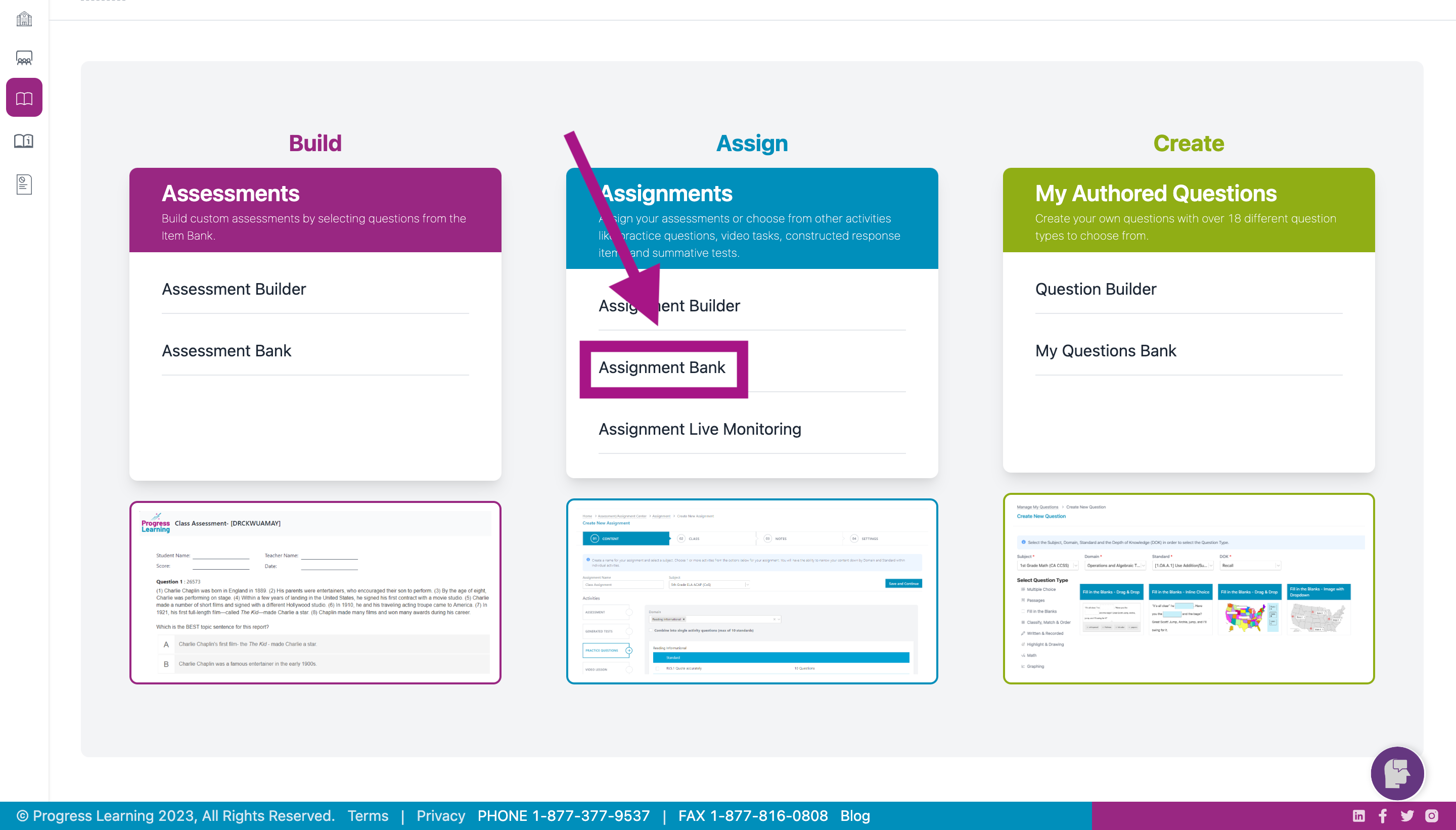 Click on the results in the Results column to grade the submitted responses.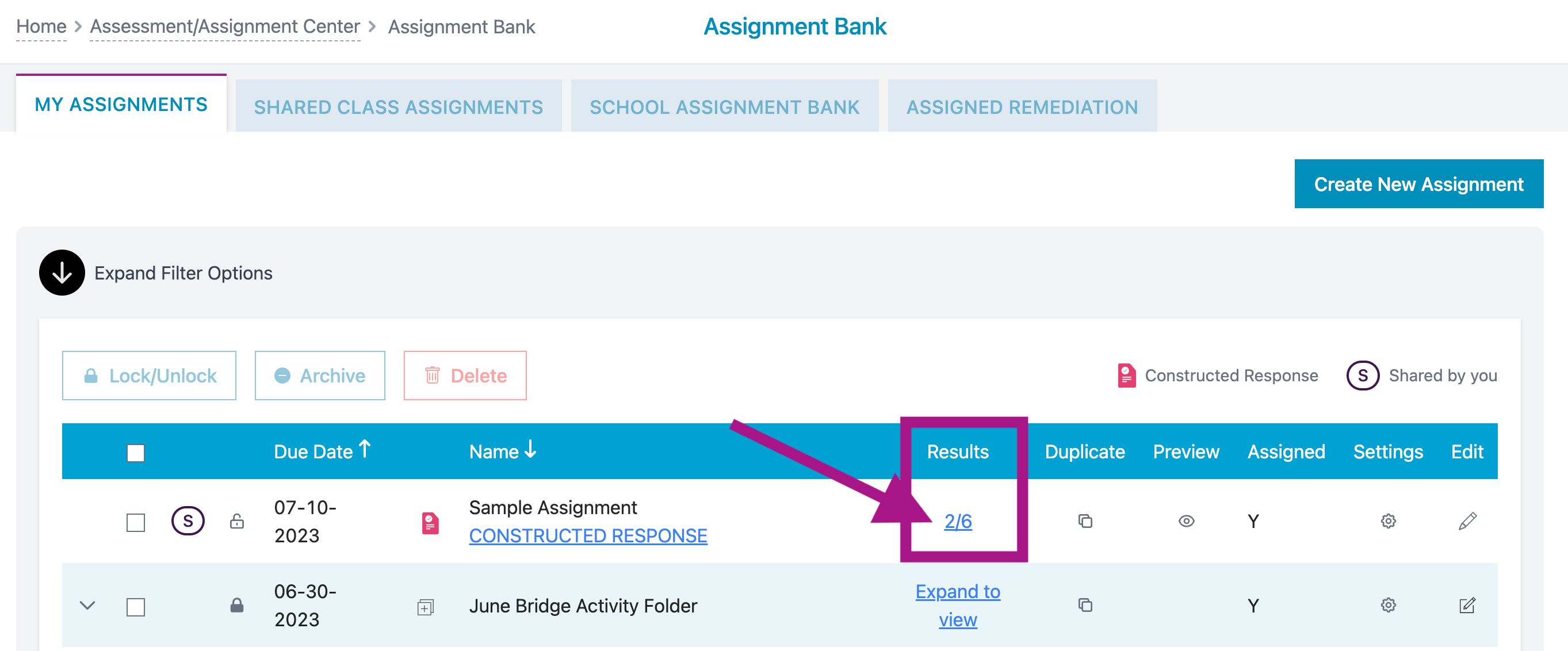 Click the Grade button to view and score individual student responses.

View the student's answer.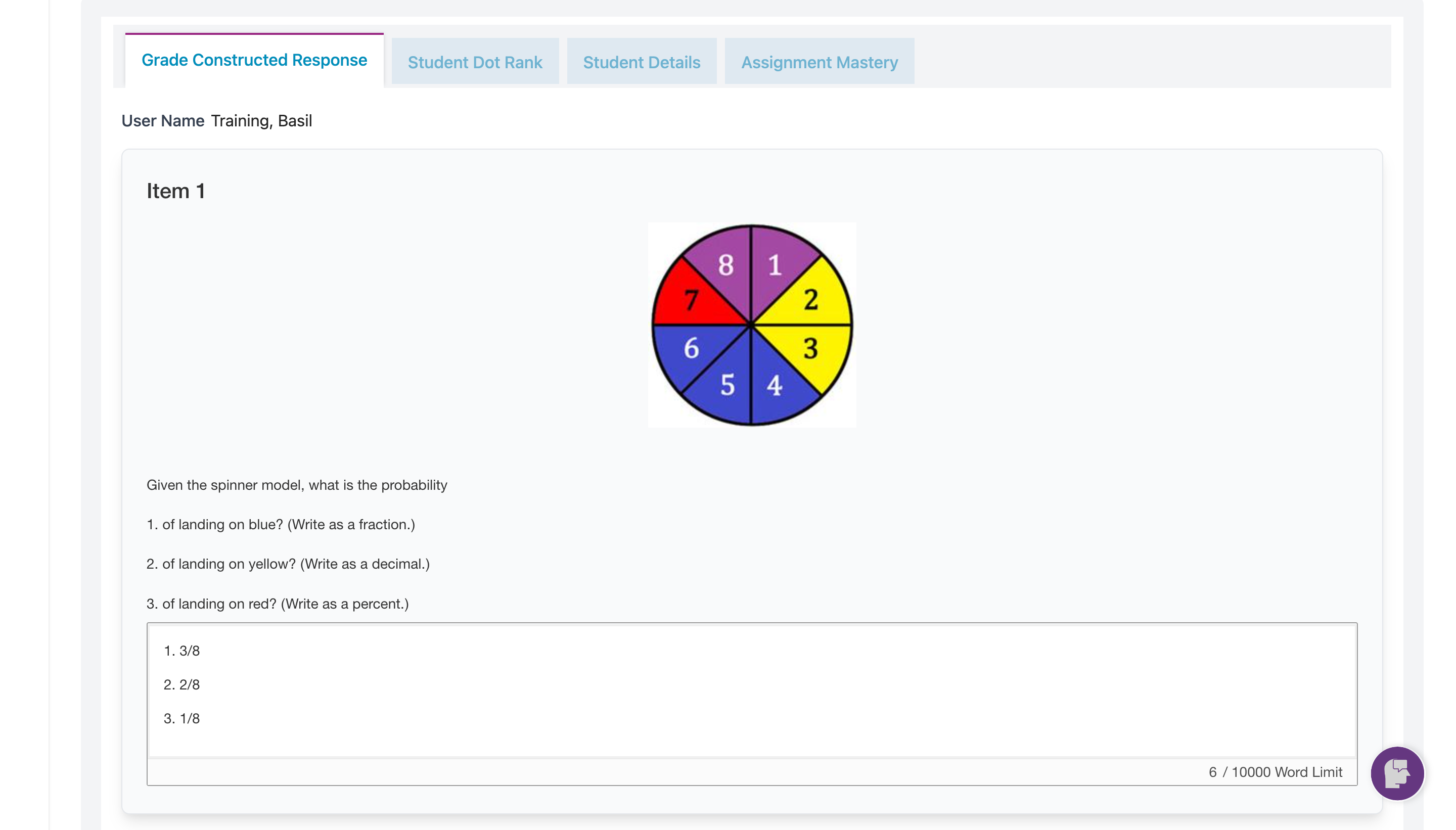 Select the grade from the dropdown. Type in feedback for the student(Feedback is optional). Click "Submit Grade".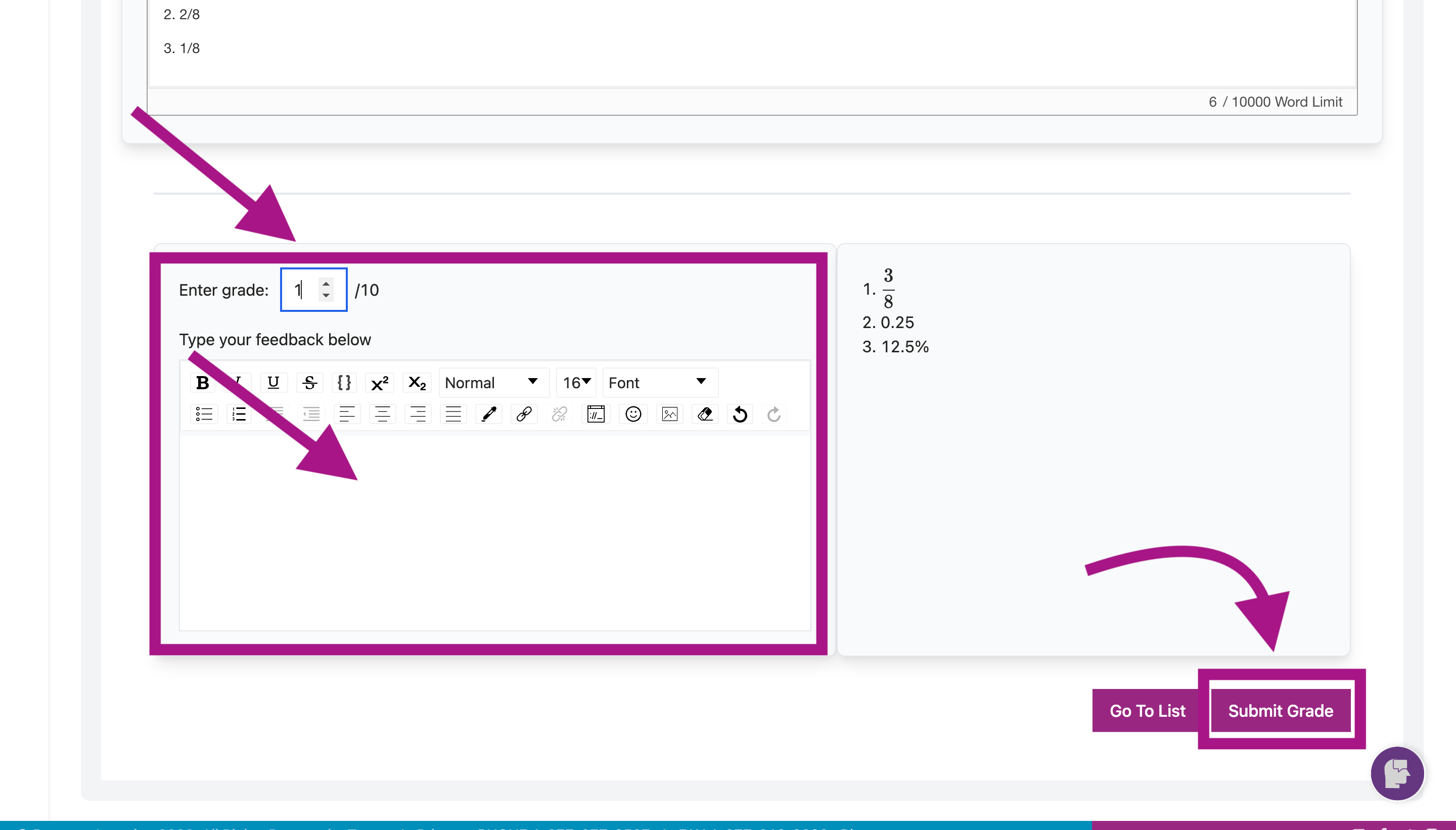 To edit a Constructed Response  return to the "Results" column Click the "Re-Grade" button next to the student's name.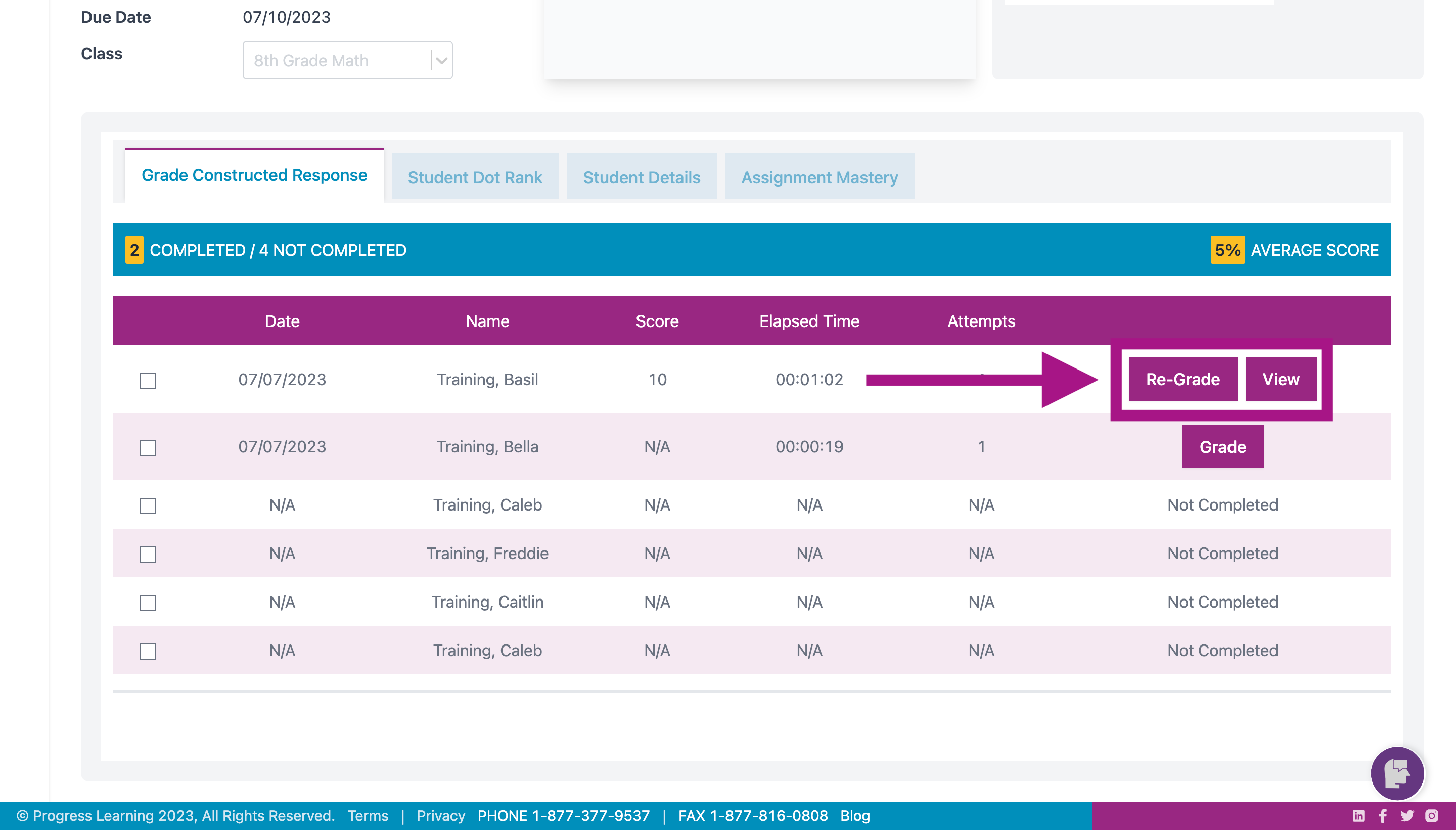 Edit the score. Click "Submit".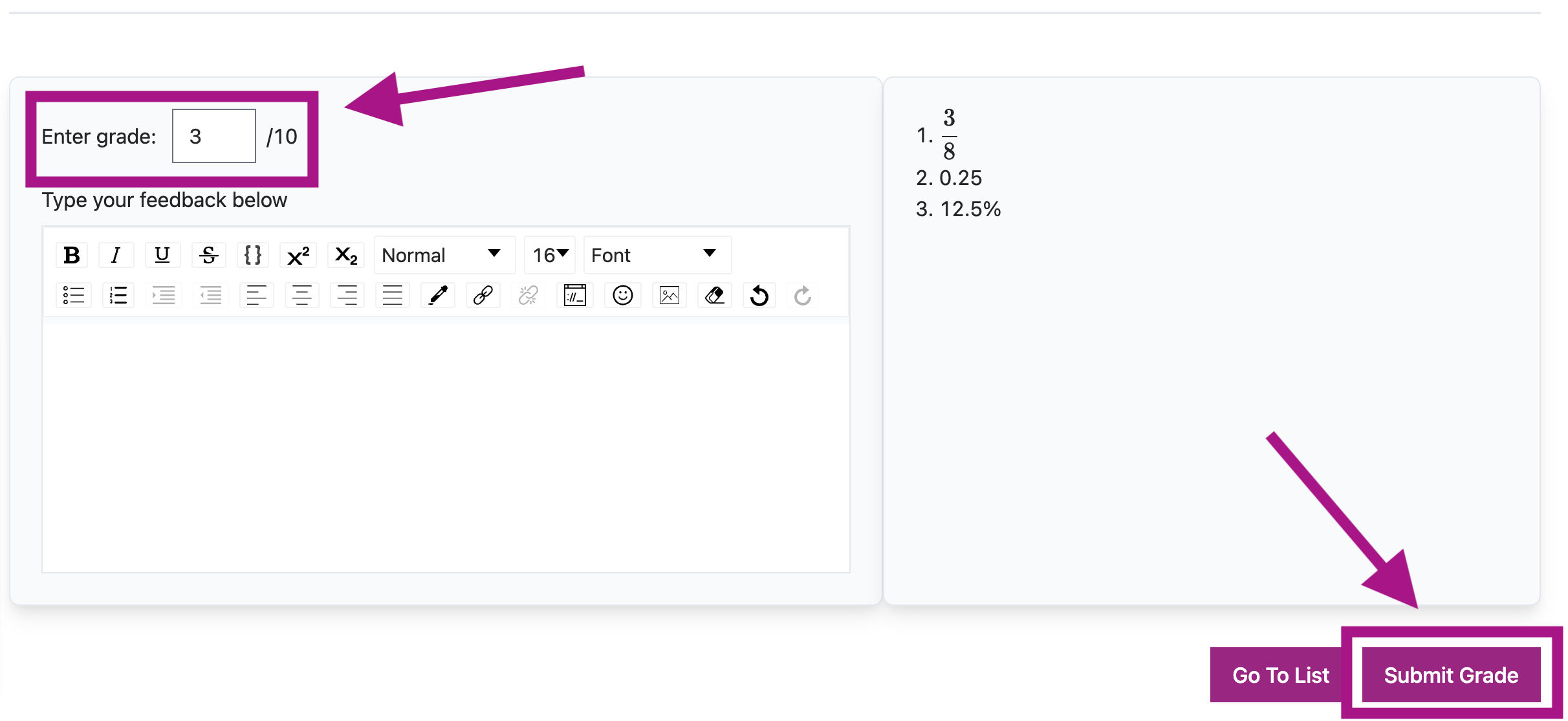 ---
---