Does Progress Learning Have Rubrics?
Progress Learning does not have rubrics. Most districts, schools, and teachers usually create their own rubrics and they can vary from state to state and classroom to classroom. We have designed the program to be flexible so that it can be incorporated into any classroom and teachers can use their own rubrics.
Most states post sample rubrics for grading student writing on their State Education Department websites.
In addition, here are some important things to know about how grading occurs within the platform:
Almost everything in Progress Learning is already auto-graded for the teacher. The only questions that are not auto-graded are constructed response questions. ( *To see how to grade constructed response questions, please see our help article, "How do I assign and grade a Constructed Response question?".)
Teachers are provided with an answer key to help them grade the constructed response questions.

Sample Constructed Response Answer Key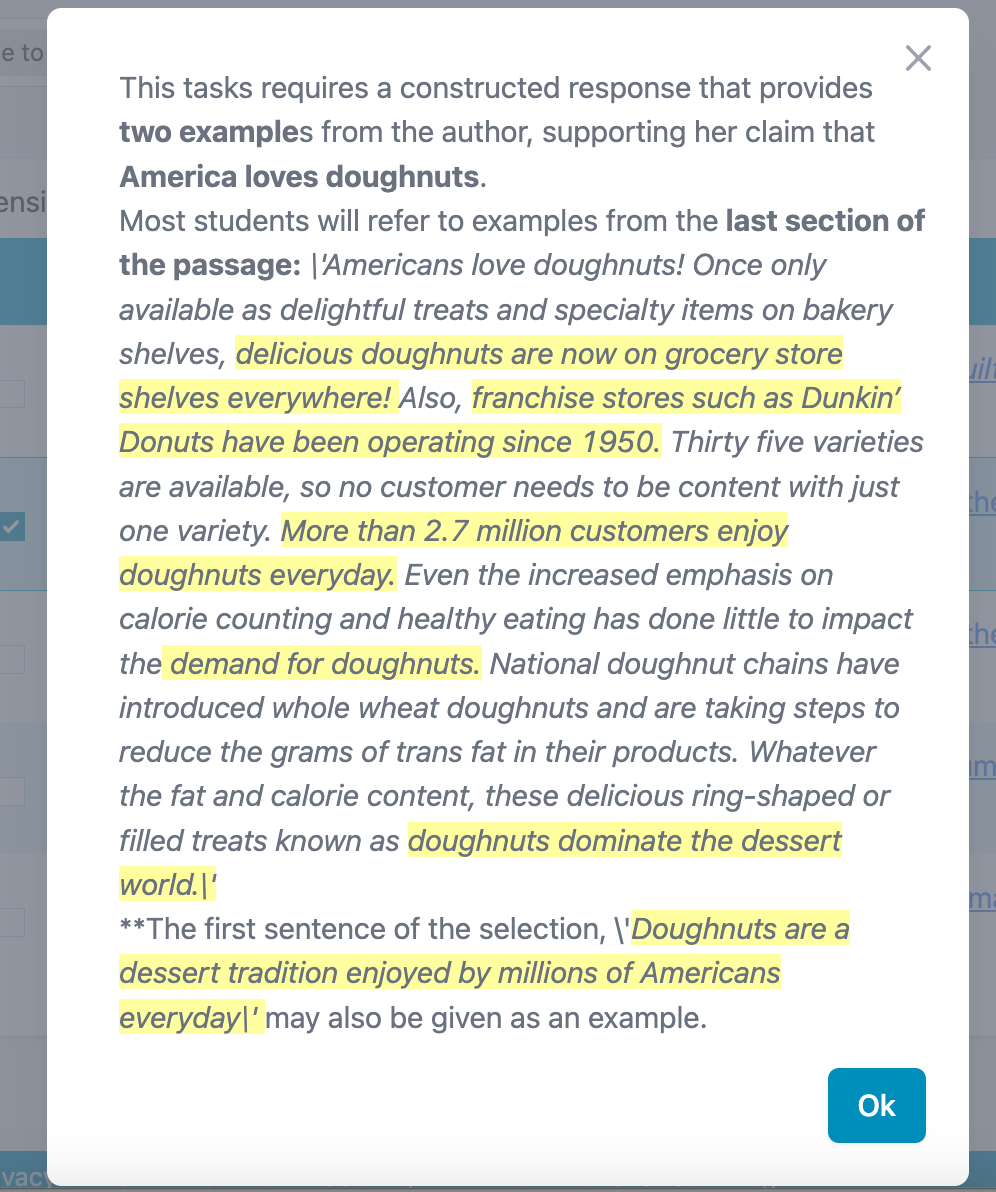 ---
---