How do I print an assessment?
Step 1: Click the "Assessment/Assignment Center" from your teacher dashboard.

Step 2: Click "My Assessments" from the "Assessments" section.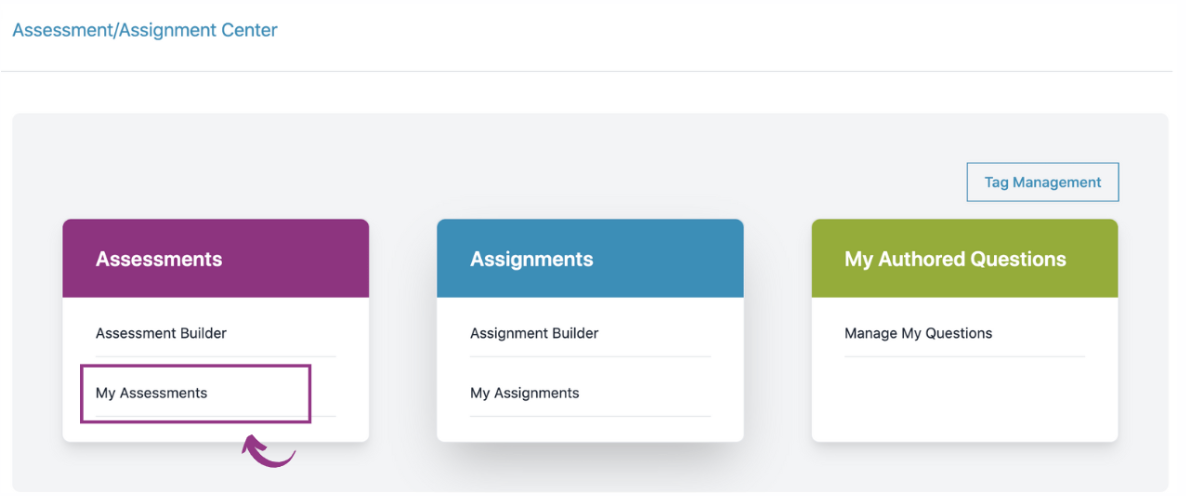 Step 3: View a list of all of your assessments in your assessment library. Click under the column "Action" next to the assessment you need to print.
Step 4: Select the option "Print" from the dropdown menu under "Action."

Step 5: Click "Print."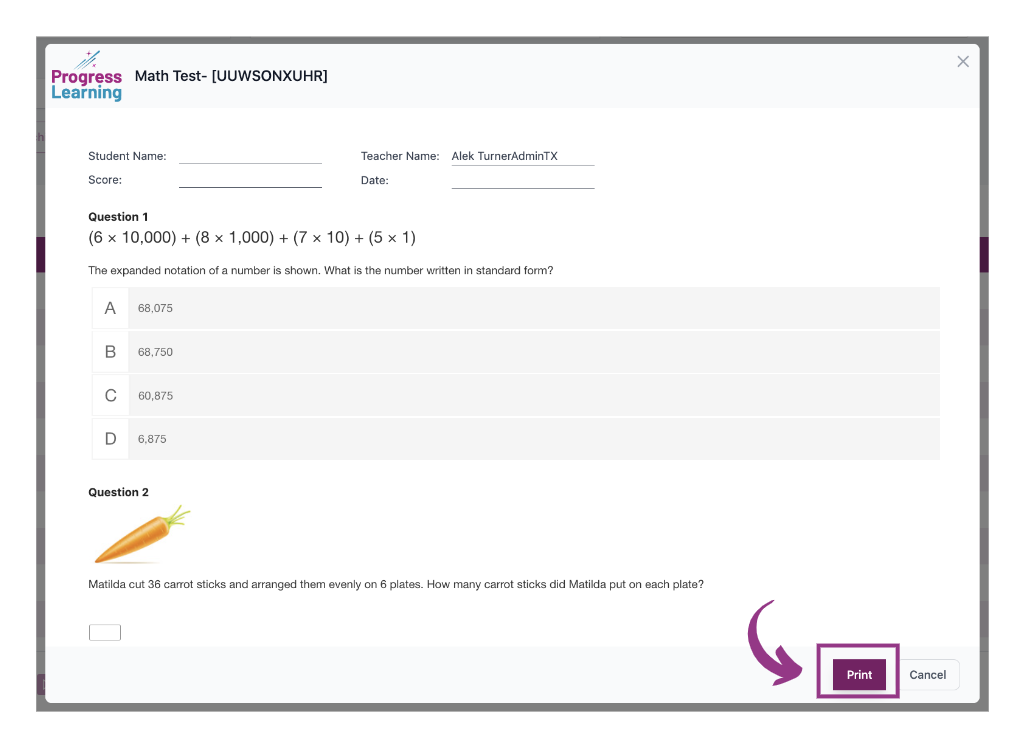 ---
---