How can I create groups?
With Progress Learning, you can create small groups to help differentiate the subjects assigned to students in their Study Plans, as well as, helping filter the data that is exported with reports.
To create small groups for differentiation of practice and viewing data in reports, you will create classes for each small group needed.
From the home page, click on the Create Class button.
This can also be accessed from the Class Management section of the Class Center.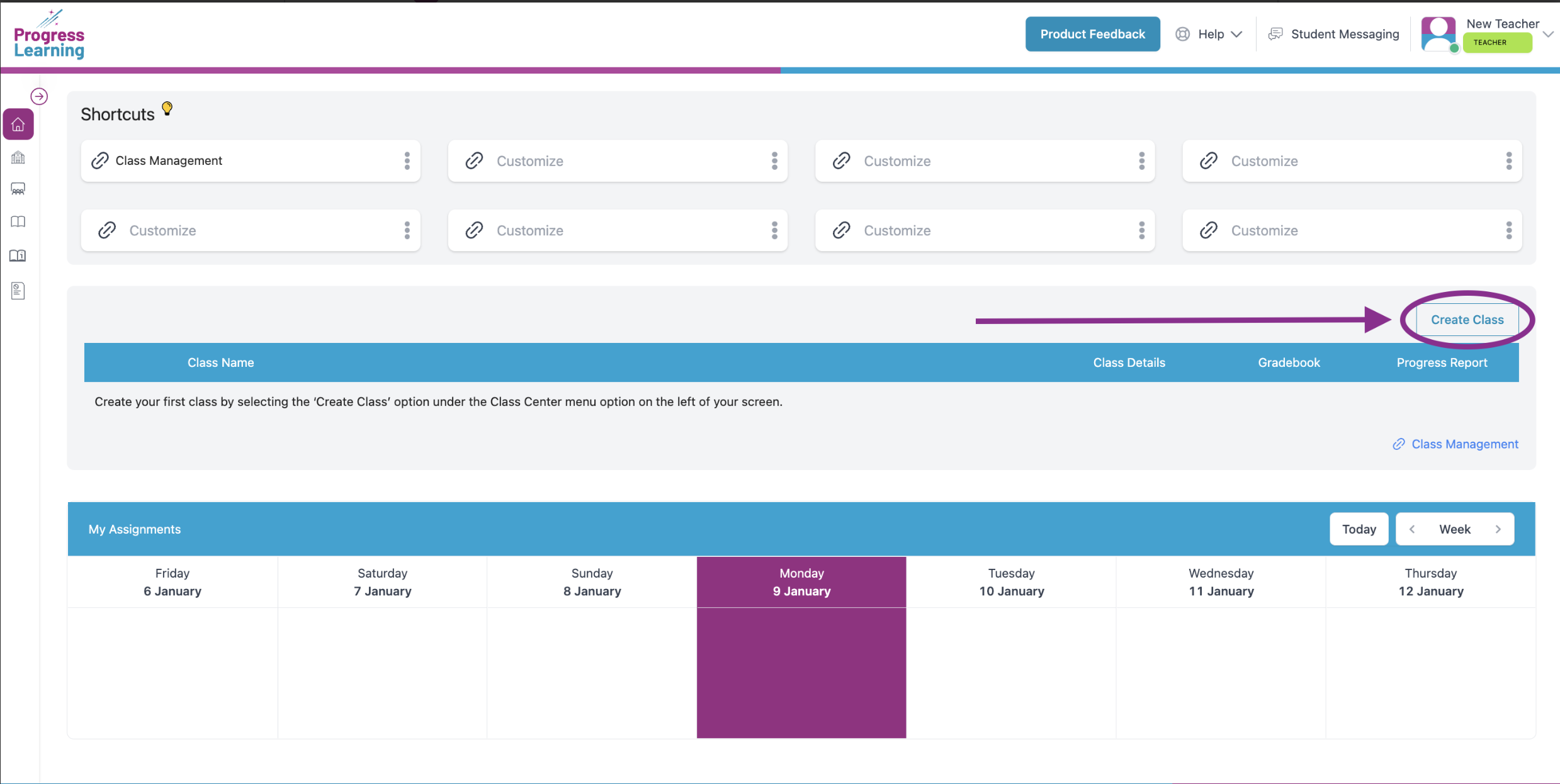 Type in the Class Name. If the Class Name is imported from Classlink or Clever, type in a Class Display Name if preferred. Choose a Class Color. Set a Class Start Time and Class End Time. Select "Add Class".
The Class Name and Class Color are helpful ways to differentiate your small groups.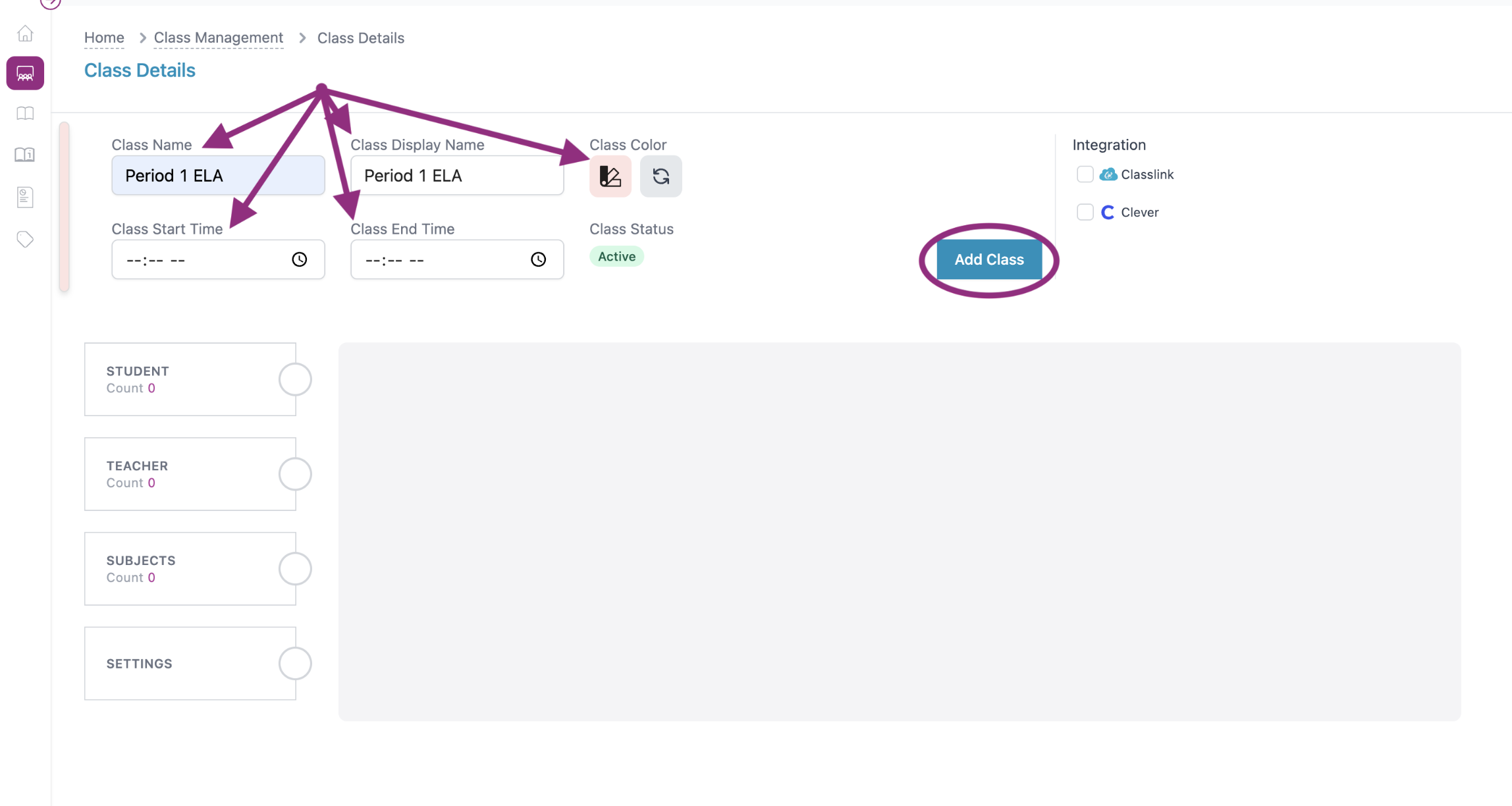 Click on "Add Students".
The students you select will now be in your small group to customize the subjects given to them in their Study Plan and group them for data that is pulled in reports.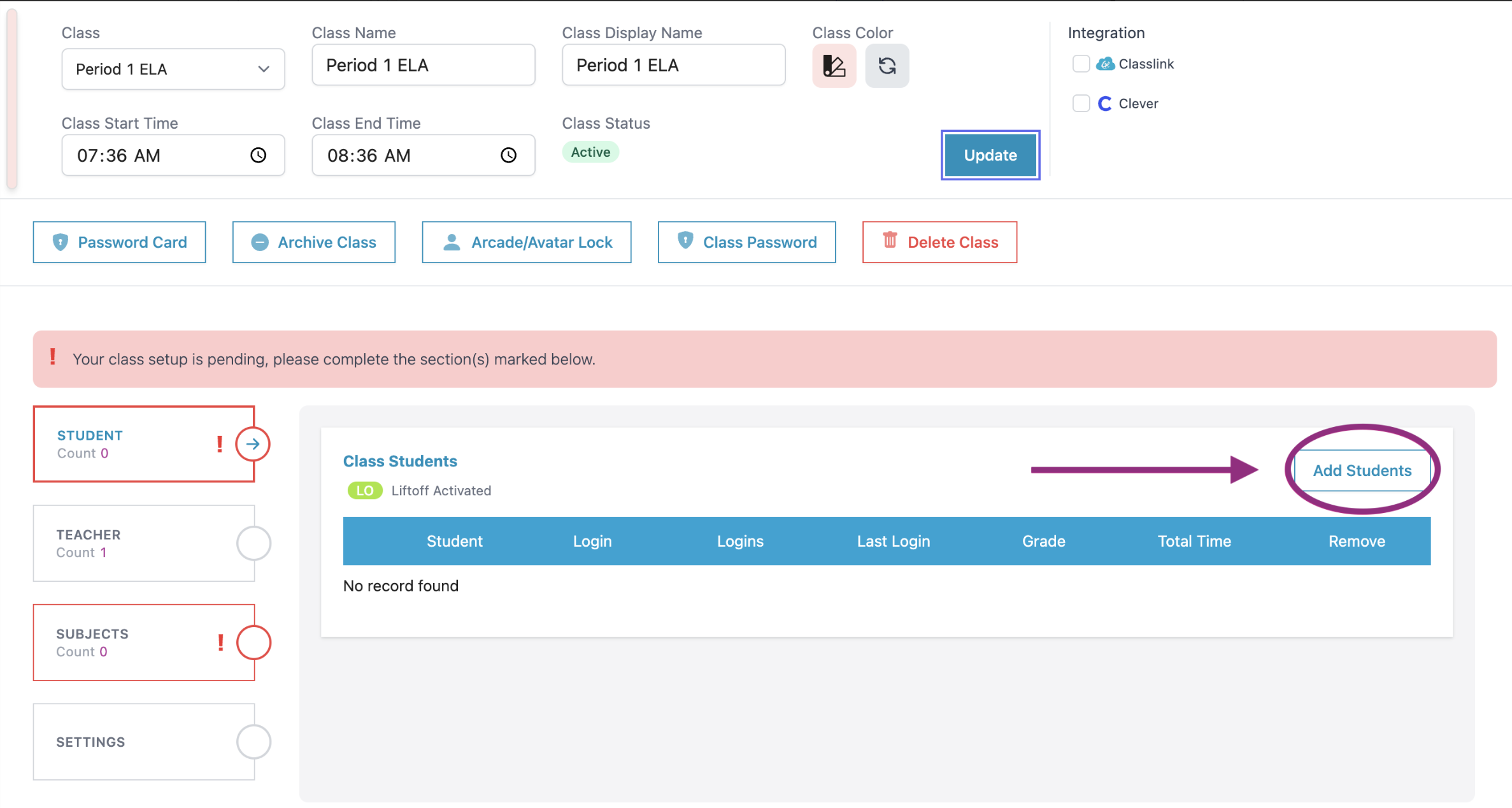 Use the Grade drop-down menu to filter the student list by grade level. Use the Name/Student ID Search Bar to search for a specific student. Click on a letter of the alphabet to sort by the first letter of the last name. Check the box next to a student name to roster them into your class. Click "Add Students".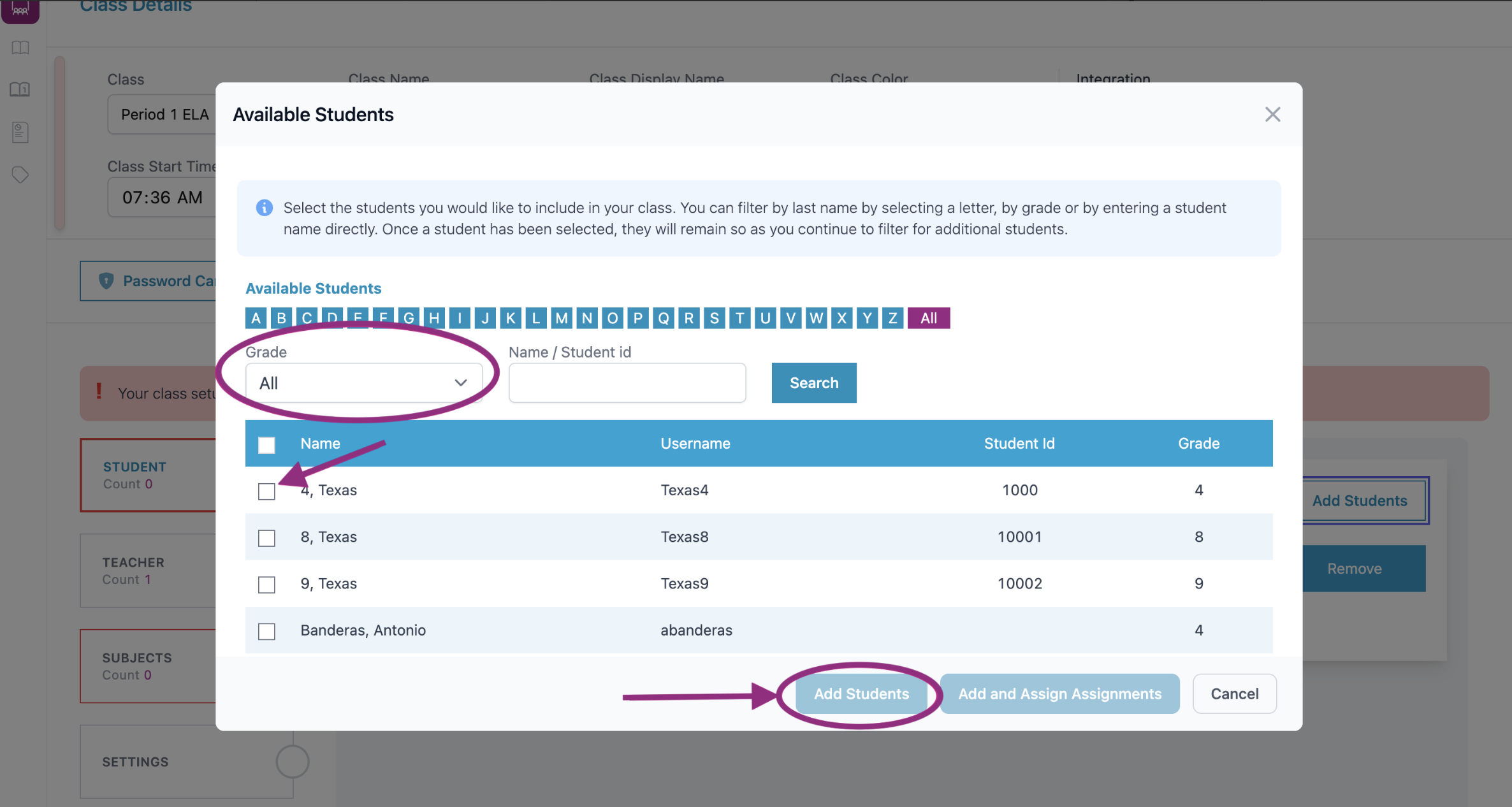 Click "OK" to confirm.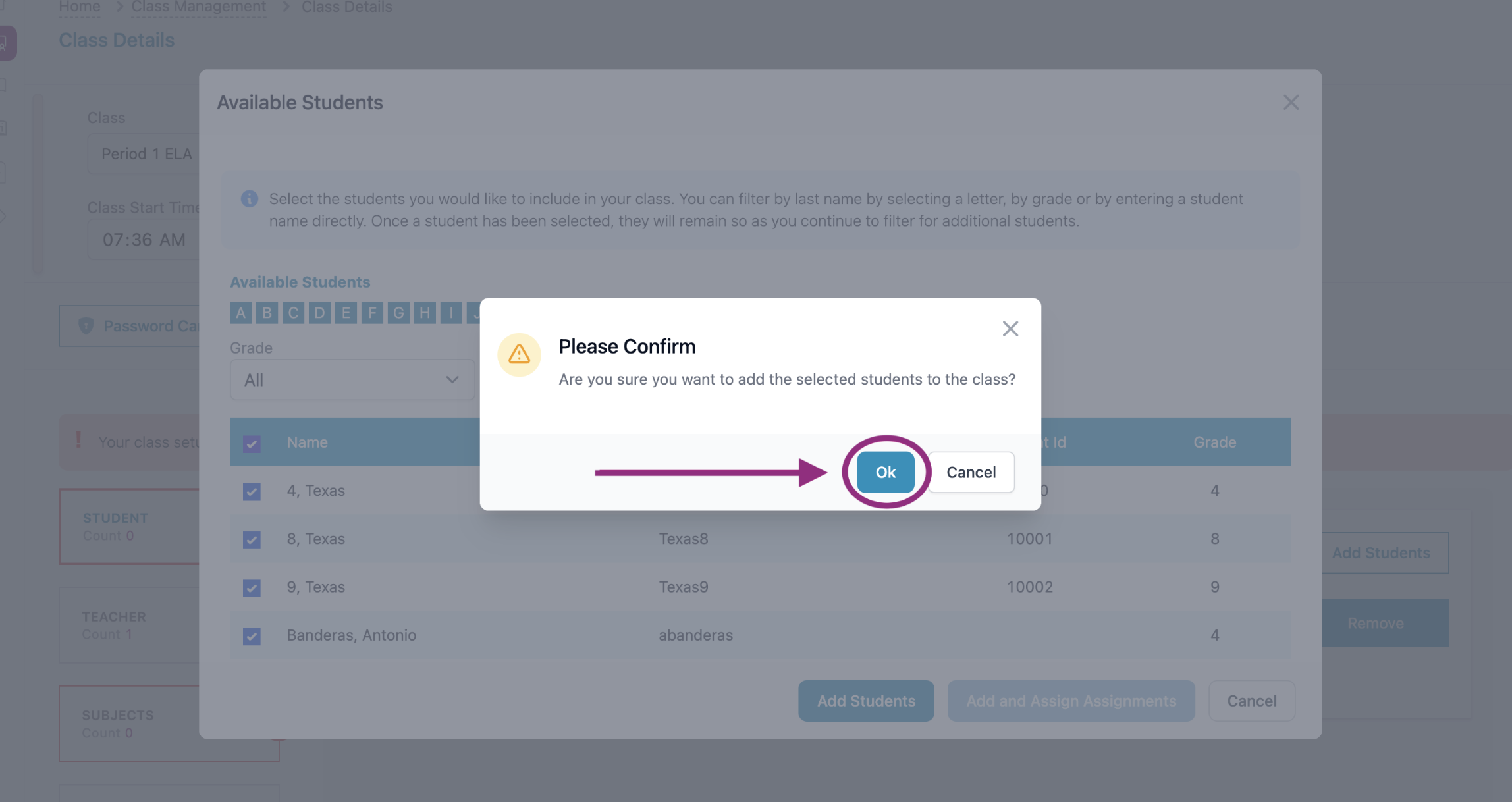 To learn more on how to set up other settings for your class like adding a teacher, subjects, and customizing student settings, click
here
.
---
---