How can I login as a student?
How can I login as a student?
Step 1: In the "Class Center" tab on the dashboard on the left of your homepage, click on "Class Management" and click on the class the student in which the student is rostered. Then select the blue link for that class.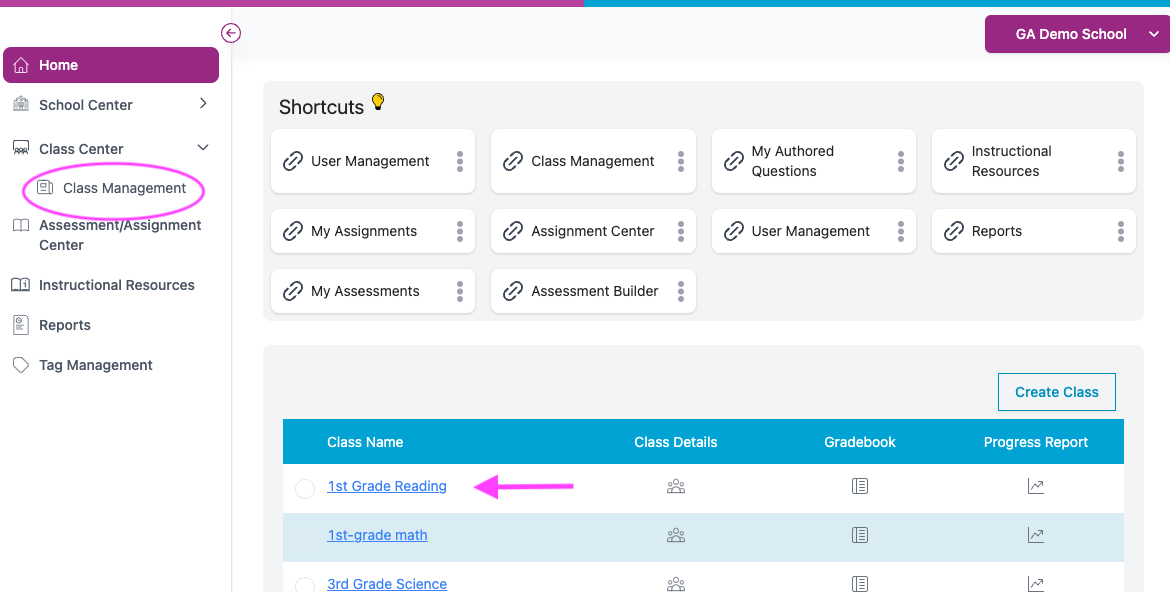 Step 2: On the next page, click "Login" next to the student's name.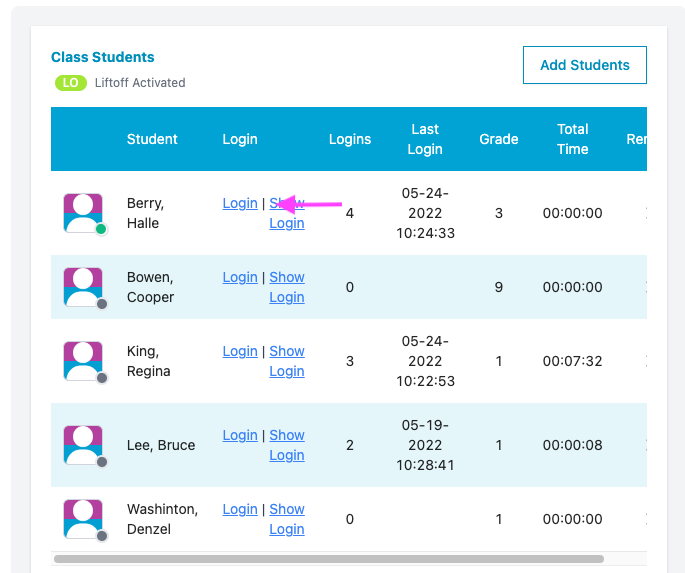 Step 3: Click "Ok".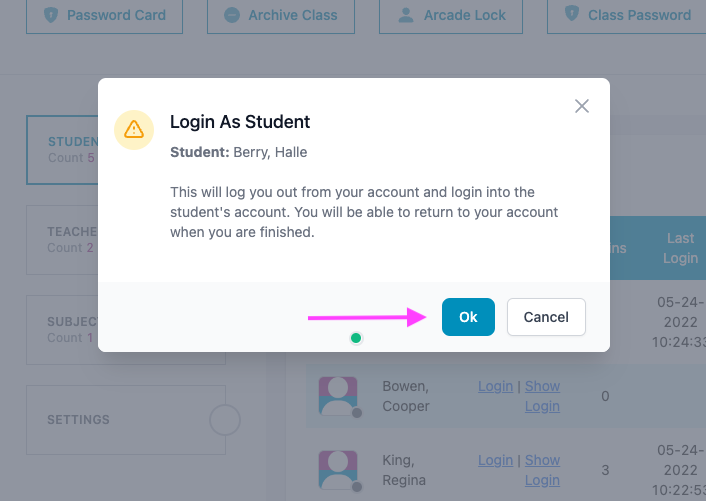 Step 4: You can see the student's homepage. Once you're ready to return to your account, click the "Return To Your Account" link at the top of the page. While this shows a student in grades 2-5, the "Return to Your Account" feature will still be in the same place for all other grades while impersonating a student.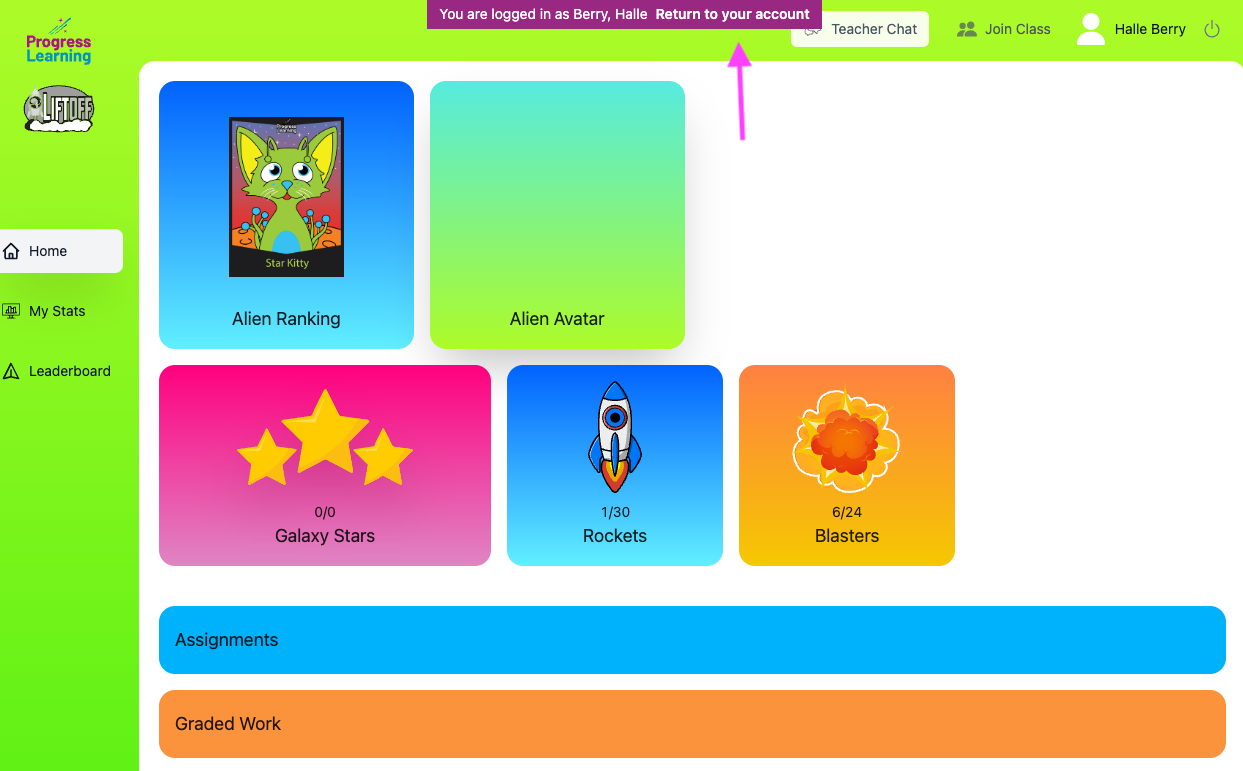 ---
---