How do I add an audio recording or videos to a self-authored question?
To learn how to author your own question, click
here
.
Step 1: After you have the followed the steps to create the type of question you want to self-author, you will have a box of tools to help create your question.

Step 2: Here you can incorporate a video or audio recording with your self-authored question by clicking on the icon with a "calculator and music note."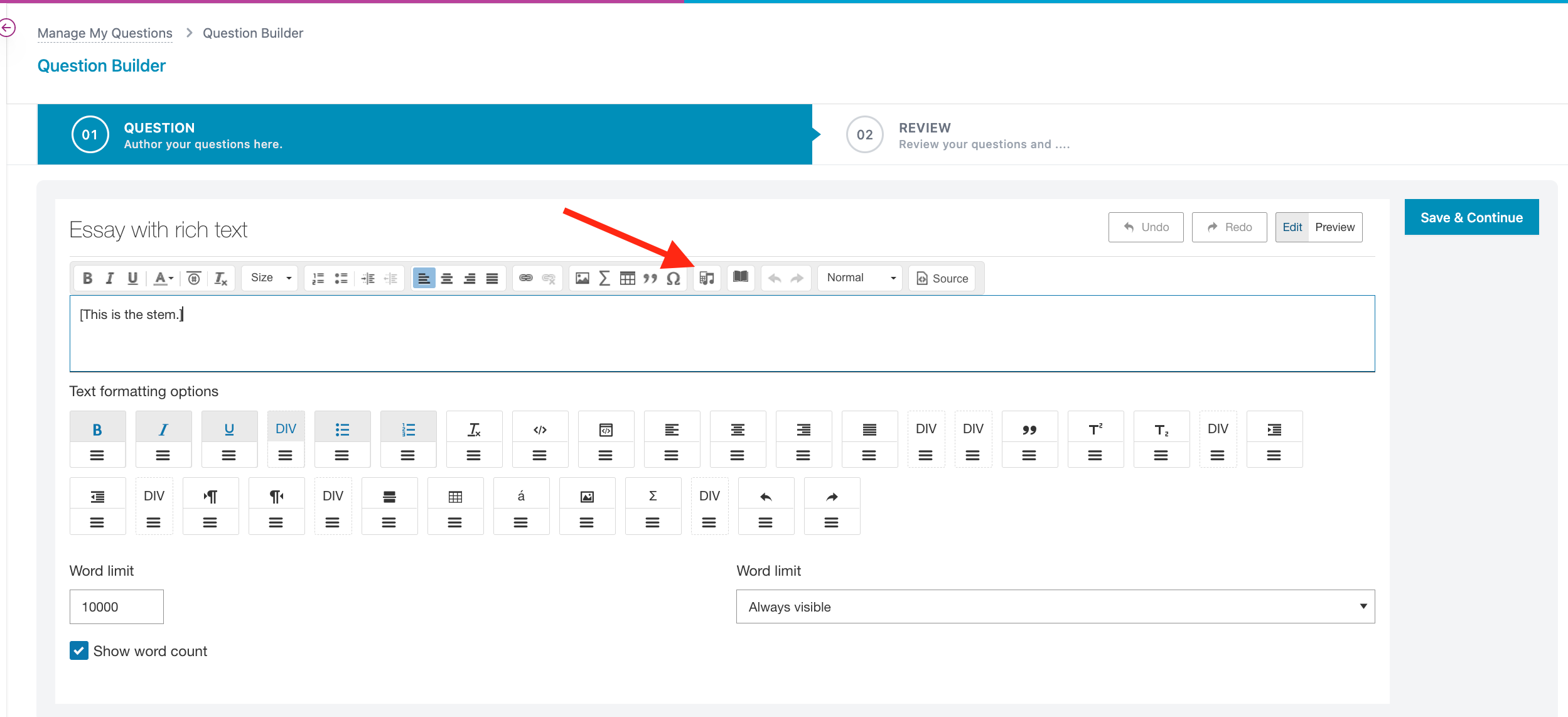 Step 3: To upload a video from YouTube, Vimeo, or a Hosted Video, click on "Video" and then the dropdown arrow under "Video Type." You can preview before including the video with your question, and then save to your question, by clicking "OK."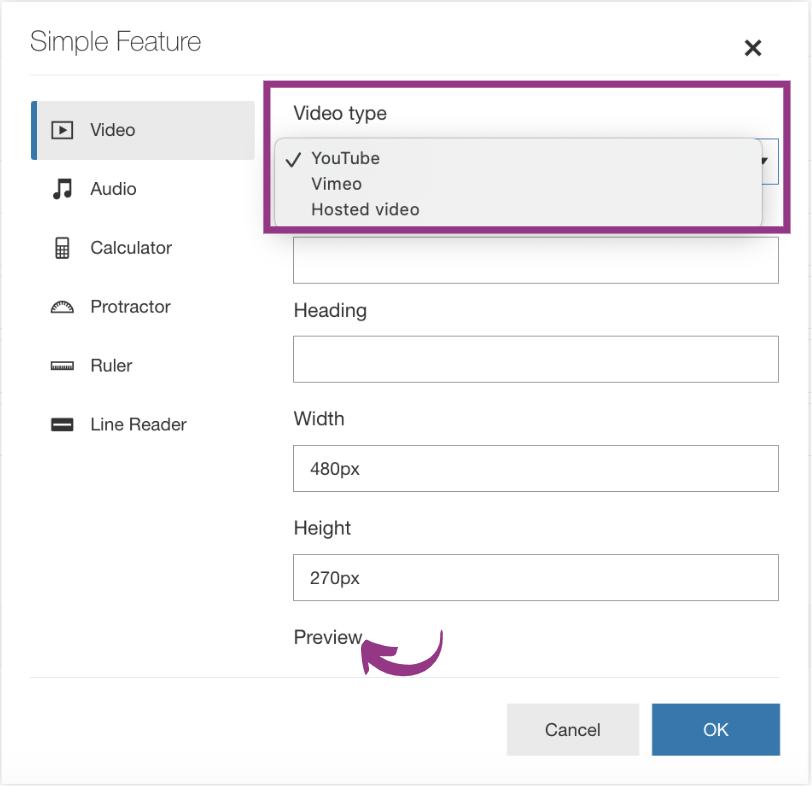 Step 4: To add audio or a recording to your question, click "Audio" and click how you want your audio displayed under "Player Type." To upload your audio or recording with your self-authored question, click the "+Add" button under "Source URL."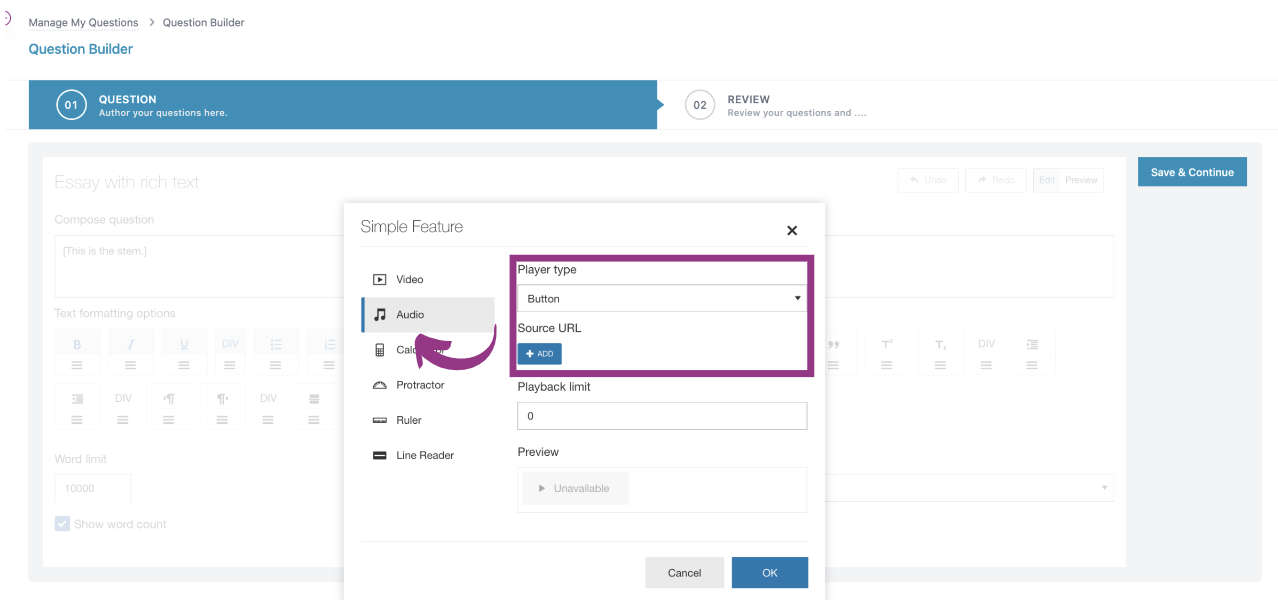 Step 5: Then drag and drop your audio to be uploaded to your question or copy and paste the "Source URL." Click "OK" when the audio has been uploaded.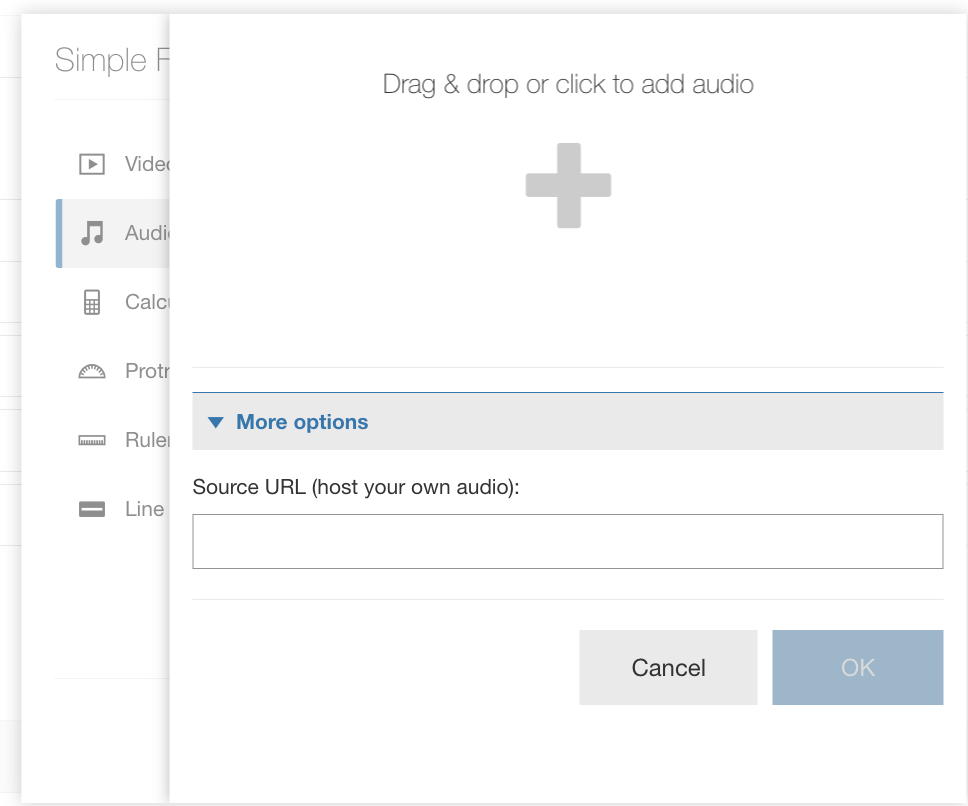 Step 6: Then click "Save and Continue" once you have completed creating your question.

To learn more on how to assign your authored question to an assessment or assignment, click
here.
---
---